Since Super Junior's (SuJu) debut in 2005, they have taken the world – and the Philippines – by storm with their bop-worthy tunes such as "Sorry, Sorry", "Mr. Simple", and "Black Suit". Their loyal fans and worldwide fame have brought on the very special documentary entitled Super Junior: The Last Man Standing, and the band has much to say about it.
On February 1, 2023, SuJu members Lee Teuk and Ryeo Wook joined a Zoom call with their media friends and shared their excitement for the documentary's release on Disney+. Here's what they had to say about the nostalgia-filled series:
If they could add more things to the documentary, they would
Lee Teuk and Ryeo Wook spoke out about how they would love to include their daily lives, as well as meetups with friends and fans, to help fans enjoy the show and understand more about their routines and personalities off-camera.
Every member brings something to the table
The members talked about how the group's charm relies on them being the full package. Every member has their own charm that sets them apart from other groups. They also say that their E.L.Fs love them in different ways, despite the different challenges they've faced over the years.
They also asked for fans to continue attending the solo concerts of each and every member – they have each carried the group to success in their own ways!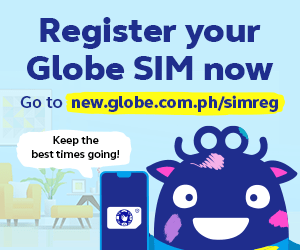 They've seen major peaks in their careers.
Lee Teuk and Ryeo Wook pointed out three major peaks in SuJu's career so far: 1) they're the first group to have so many members, which was new in the history of K-Pop; 2) their members have ventured into different genres and; 3) SuJu has topped the charts and made history through their hits, such as "Sorry, Sorry".
How they want to be remembered
The boyband has been together for a long time–and they continue to serve their fans songs and moves that just hit different. Lee Teuk and Ryeo Wook noted that SuJu is the only group that has been together for this long, too! They wish to be remembered 30 to 50 years from now as the group that has stayed loyal to their fans and vice versa.
This was all possible because of E.L.Fs
It's no secret that their career has gone this far because of their ever-loyal fans. The boyband continues to promise their love and loyalty to their E.L.Fs. Lee Teuk and Ryeo Wook also accredit their 18-year career to their fans and invite their E.L.Fs to walk with SuJu throughout the next chapter of their journey.
Even non-fans will love this documentary
Lee Teuk and Ryeo Wook encouraged everyone, even non-ELFs, to watch their docuseries. It's not only a tear-jerking nostalgic trip through Super Junior's career, but it also a journey across K-Pop history. "You'll very much enjoy this documentary," they said. Time to press play on Disney+!
They just resumed their world tour!
After a nearly two-month break from their world tour "Super Show 9: Road", the members of SuJu are finally back. They just resumed their shows yesterday in Santiago, Chile!
In case you haven't yet, check out Super Junior: The Last Man Standing on Disney+!