Filipinos are one of the top Internet users around the world. But did you know that we are also one of the most vulnerable to cyberattacks? According to Google Trends, the Philippines was among the Top 3 countries and territories in the world searching for Computer Virus and Computer Emergency Response Team in 2022. Search interest for Computer Virus, in particular, reached a 10-year high in the country last year. Internet safety has quickly become a big concern among Filipinos.
The country was also among the top 5 countries and territories in the world that searched for topics focused on cyberattacks, such as "phishing," "Trojan Horse," "privacy," "private browsing," "Identity Theft," "Malware," "Internet Safety," "Cyber Bullying," and "Email Spoofing." These search results show just how Filipinos may have become victims of cyberattacks, but are also more concerned about online safety than ever before. That's why Google shares these tips and features you can use to keep your online presence safe and secure:
Internet safety red flag: If you use the same password across all your accounts…
We get it. Having only one password for all your accounts is easier to keep in mind. But doing so would only make you more susceptible to hacking. If you have the same password everywhere and someone with ill intentions gets access to even just one of your accounts, they'd be able to hack into the rest, too.
Use strong passwords. Because yes, strong unique passwords truly do matter. If you're worried about forgetting different and unique passwords, what you need is a password manager. To secure your accounts, Google Password Manager helps you create unique passwords that are hard to crack, store all of them for you instead of you writing them down, and alert you if your credentials have been compromised by a breach, and the like.
Internet safety red flag: If you use different passwords but they're all easy to guess…
So you have different passwords for different accounts. But it's something common and easily identifiable, like your city, birthday, name, and favorite sports team. That may still make you an easy target for hackers.
Then you should get extra protection with 2-step verification. Take a Security Checkup which is a step-by-step process for addressing personalized security recommendations. That includes enrolling in two-step verification for an extra layer of security at sign-in, setting up your account in the event you need to recover it, managing risky apps, and more. For a convenient and secure two-step verification, you can enroll in Google Authenticator, which can work even without a cell signal or an internet connection. Doing so helps in securing your online life better.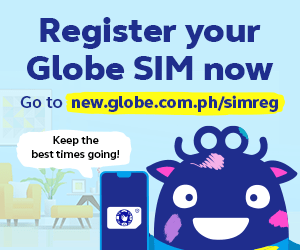 Internet safety red flag: If you click links you receive through email and text…
Sure, you may know to avoid obviously suspicious messages and any links they have. But some hackers have gotten quite sophisticated. They're able to duplicate emails, websites, and links and make it seem like they're legitimate. You might fall victim to near-similar links that may end up accidentally revealing sensitive information or even downloading dangerous malware.
So you should do your best to make sure you're only visiting legitimate websites. If you're having doubts about an email, link, site, text, or even a call from sources pretending to be from your bank, stores you frequent, or even a friend, trust your gut. These can contain phishing links designed to steal sensitive data and information.
While URLs and HTTPS are great indicators of a website's legitimacy, it's always best to avoid directly clicking on a link. What you can do instead is to type in the URL yourself, so you're sure where you're going.
But if you decide to click a link anyway, hover over it first, as sometimes this can indicate it's going to take you to a malicious site instead. For a safer internet browsing experience, you should use Google Chrome. The Chrome browser shows a grey-locked icon in the URL field, which will indicate whether a website has a secure connection or not.
Internet safety red flag: If you don't review your privacy settings…
Having your online profiles can be beneficial at times since you can meet new friends or find more work opportunities. But other times, it could be just as dangerous. When your profile is in public, anyone can simply view all your information and posts, as opposed to when you've turned on your privacy settings.
It's best to be in control of your online privacy. Keeping your activity private is one of the most important things you can do as an internet user. Google can easily help you set up your privacy settings on your Google account with Privacy Checkup, making sure your online activity and data are well-protected from anyone you don't want seeing it.
Aside from your privacy settings, you can also head to My Ad Center to customize what you want to see in the ads and content that show up when you browse the internet. This also goes a long way in controlling and personalizing the online ads and content you see when you're online.
Internet safety red flag: If you have all your information out for anyone to see…
You should also make sure to think first before sharing your personal identifiable information (PII) and any linkable information. PII includes your full name, address, email, phone number, credit card number, and the like. Meanwhile, linkable information are things such as your medical data, educational background, employment records, or anything that can be linked back to you. Keep these things close to you and be wary of sharing them online.
Internet safety red flag: If you don't update your apps and devices…
Updates for apps, software, and devices can be a bother. Sometimes, they'll be buggy and slow. Other times, they just eat up a lot of space and bandwidth. But because our devices are connected to so many things, securing them is essential. Make sure you're applying security updates and patches and not ignoring those notifications. They're an important line of defense against attackers who want to take advantage of any vulnerabilities in your online life. But of course, when installing apps, make sure they're from trusted sources. As always, unique passcodes are key. Don't reuse codes across your devices, because in the event one gets accessed, they all could be.
To know more about internet safety and all the ways you can be more secure online, go to safety.Google.
Follow us on Facebook, Twitter, Instagram, Tiktok, and Youtube for the l8est entertaining, useful, and informative lists!