Game segments are staples of Philippine variety shows. Watching players answer hilarious questions or win big cash prizes is enough to keep people glued to their TV screens. However, an episode of the morning variety program Tropang LOL did not sit well with viewers after it included a question about Eunhyuk of the K-pop group Super Junior. Here's what happened. 
A question on Super Junior
(1/2) am I being too sensitive if I say they shouldn't have asked this lalo na bc it just happened last Sat?? ik na medyo big news siya here sa pinas pero?? also sana manlang itama yung term bc it's not cancelled but postponed. let the host know it too.

next vid on the reply pic.twitter.com/jigKKmD2st

— mira ◟̽◞̽ (@labeldne) August 11, 2022
During Tropang LOL's  "Maritest" segment, comedian Pooh was asked a question that reads:  "Sa concert scene sa Pilipinas, aling K-pop group ang nag-cancel ng show sa Pilipinas recently dahil ang tatay ng isa sa members ay pumanaw?" 
Choices for the answer included K-pop boy groups Super Junior, GOT7, Seventeen, and SHINee. Pooh chose Super Junior, which was confirmed by Tropang LOL host Alex Gonzaga as the correct answer. 
Gonzaga said that Super Junior canceling their show is understandable given the circumstances. However, Pooh followed her comment with a joke of his own: "Akala ko [sasabihin mo] 'Which is understandable, sana binuhay nila ulit."
Why Super Junior postponed their concert in Manila
For the record, Super Junior's concert in Manila is only postponed, not canceled. Last August 6, Label SJ, the K-pop group's agency, announced the passing of Eunhyuk's father. Before that, member Siwon also contracted COVID-19 after the boy group's concert in Bangkok. 
Due to the untimely events, Super Junior had to postpone their supposed concert in the Mall of Asia Arena and held a fan meeting instead for Filipino ELFs.
Netizens Applaud Vice Ganda For Correcting a Miss Q and A Contestant's Inappropriate Joke
Netizens Applaud Vice Ganda For Correcting a Miss Q and A Contestant's Inappropriate Joke
Edgardo Toledo | Aug 03, 2022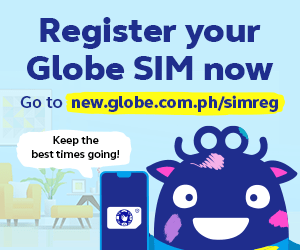 #ApologizetoEunhyuk trends online
ELFs, the group's fandom, was understandably upset over Tropang LOL's question about Eunhyuk's father. Many called it insensitive and Pooh's additional comment inappropriate. It didn't take long for the #ApologizetoEunhyuk to trend on Twitter. 
One user tweeted it's never okay to make fun of other people's grief.
Another hoped what happened to the game show would serve as a lesson for other comedians in the Philippines.
I hope that with what happened to #CancelTropangLOL many people will realize that most of the comedians in the Philippines are always using someone's "struggle" "insecurities" "sufferings" and sometimes even "disabilities" to make a joke because they thought its alright

— WəɪɴɴᴇᖇᴄɪᖇᴄLᴇ 🐳🍀🌻🦁🐥🐰Djqanwndqq2!!! (@M1n0sjunjuN) August 11, 2022
Meanwhile, host Wacky Kiray was also called out for playfully alluding that fellow comedian Pooh likes "super junior" or "younger males." 
"Mahilig pa naman si Pooh sa mga Super Junior" – Wacky

He's basically implying that Pooh (the player) likes YOUNGER MALES. Wacky, why use the Super Junior brand for such a thoughtless, mannerless statement? @tropang_LOL pic.twitter.com/cmNhNF7pRS

— ticky teukie and 14 members ♡︎ (@tickyteuk) August 11, 2022
Pulp Live World COO speaks up
What happened last August 6 between ELFs and SJ can never be understood by common folks. Only those who had followed them all these years can.. for me, I started last 2009. That's 13 years of friendship and familiarity.. they have become family.. it was a painful time for all…

— 👸 HAPPEE 🧝‍♀️ (@happeehour) August 11, 2022
Even Happee Sy-Go, Pulp Live World COO and Super Junior fan also expressed her thoughts on what happened in a series of tweets. She said the unfortunate events could only be understood by Super Junior, their fans, and everyone who've been with them through the years. Happee also encourages putting more emphasis on accountability, principle, and respect instead of normalizing the ugly sides of human nature for "creating content."
Variety shows and insensitive remarks
This isn't the first time a variety show or its hosts got called out for disrespectful actions or remarks. In 2017, Eat Bulaga host faced the ire of netizens for his statement about depression. 
"Hindi, wag niyong suportahan, gawa-gawa lang niya yun, pabayaan niyo…nagpapasosyal lang," he said. Fellow host Maine Mendoza quickly contradicted Joey's words, saying that depression isn't a joke. 
There's always a fine line between comedy and disrespect. It's clear that Tropang LOL offended a lot of people, and what happened reminds us that celebrities are public figures and should always be mindful of everything they say on air. In the same breath, the people behind TV shows must ensure broadcast standards and practices are well-observed. 
Follow us on Facebook, Twitter, Instagram, Tiktok, and Youtube for the l8est entertaining, useful, and informative lists!