Everyone knows Alex Gonzaga is a playful character. The actress-slash-comedienne makes the masses laugh for her kalog nature and wild jokes and antics. But sometimes (some would argue that it's often), these jokes go overboard from appropriate to insensitive. This is the exact behavior that made actor Matteo Guidicelli call Gonzaga out on national TV.
Matteo Guidicelli rebukes Alex Gonzaga
Alex Gonzaga getting called out for her trapo behavior. Isang napakalaking dasurv. I just cant get her humor. Super irritating talaga si ate gurl. pic.twitter.com/RVsdPmBpaG

— eksu (@lezgoweksow) August 11, 2022
Guidicelli and Gonzaga are co-hosts on TV5's variety show Tropang LOL. During their segment last August 11, Guidicelli interrupted the show saying he had a message for all his co-hosts, especially Gonzaga.
"May konting mensahe po ako sa mga Tropang LOL, especially sa'yo Alex," he said. "Napanaginipan ko ito kagabi at pinag-pray ko. Alex, tigilan na natin ang magbiro sa mga asawa nation dahil mga 'ex' na yan eh. Tapos na 'yan. Maawa naman tayo kay konsehal at sa asawa ko. Kagabi umiyak na talaga ako dahil sa'yo. Nasasaktan ako para sa asawa ko, tigilan na natin."
The 32-year-old is married to Filipino singer and actress Sarah Geronimo while Gonzaga is married to Batangas Councilor Mikee Morada. "I-respeto na lang natin ang mga asawa natin," Guidicelli added.
While he was saying his short speech, Gonzaga only smiled and agreed with him.
What did Gonzaga do anyway?
Guidicelli was referring to the incessant teasing from Tropang LOL co-hosts. In previous episodes, Maja Salvador and Kean Cipriano, Guidicelli and Gonzaga's respective exes, were brought up. At one point, Gonzaga even goaded a fellow Tropang LOL co-host, Francoise Denyse Fainsan or Laboching, to do a "5 seconds walang malisya" with him. Videos online showed how Guidicelli has always deflected the advances.
In today's friday episode of LOL.. 😠🙄🤮

look how uncomfortable Matteo Guidicelli when he hides behind Alex Gonzaga! on cam 'to.. so ano pag off-cam? (nakaka-bother) married yan teh

and sa hosts or fans who will defend this girl named Laboching, SHAME ON YOU! #CancelTropangLOL pic.twitter.com/TsKVO73vzF

— The BL World ➐ (@TheBLWorldwide) August 12, 2022
These jokes could easily be brushed off as an element of a noon-time variety show, something to boost the show's energy. But Guidicelli acknowledged that there are other ways to make the masses laugh without hurting their spouses or significant others.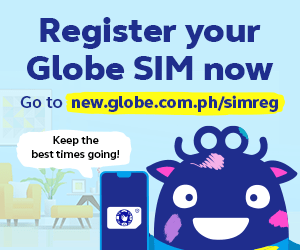 Netizens praise Guidicelli..
To call out someone's behavior in a very calm and gentle way is difficult esp if the one involved is your partner. Matteo deserves respect for doing and showing to the world how much he respects his wife, Sarah. May this be a lesson learned for Alex Gonzaga.

— E.S.M.R (@sphirogalaxy) August 11, 2022
Guidicelli didn't flat-out embarrass Gonzaga on national TV, something that netizens praised him for. He respectfully called her out and even made the situation lighter after requesting dramatic music to play in the background. Nevertheless, he was serious about what he said.
I just saw the clip of Alex Gonzaga and Matteo Guidecelli. That was a good gesture pa din coming from Matteo. He said it nicely while calling out Alex's behavior. You can never go wrong with respect.

— E.S.M.R (@sphirogalaxy) August 11, 2022
Others defended Guidicelli over those who said he didn't need to call Gonazga out like that. Netizens said that if the joke was made in public, it deserves to be rebuked in public.
The fact that Matteo said he cried and prayed about it speaks volumes. I think there is a need to say it on National TV because the jokes are also made in public. Calling Alex Gonzaga out in the same audience sends the message stronger https://t.co/L0rN7Qug2N

— iKONtinental 😆 (@biyuncha) August 11, 2022
Guidicelli even made a sweet shoutout to his wife, Geronimo. "Love, you're watching. Love you so much, you're the one and only," he said as the show was ending.
It's really satisfying that someone is calling out Alex Gonzaga for her behavior. Dasurv 🤭 pic.twitter.com/usRwZyAWjy

— Soy (@iamzoeylee) August 11, 2022
..and showed their disappointment with Gonzaga
alex gonzaga getting called out on the national television is so satisfying. she's so problematic and not funny at all.

— bel (@1sabel__) August 11, 2022
It didn't come as a surprise for netizens that Gonzaga once again went overboard with her jokes. Gonzaga also recently earned flak online for her political stance which netizens brought up when she complained about her internet provider. In 2018, Gonzaga was also under fire for making an insensitive drug addict joke at the height of extra-judicial killings in the country.
Me to Alex Gonzaga everytime she opens her mouth pic.twitter.com/nAOG3QK1af

— MessMinchin QUEEN OF FANTASY LEAGUE IRA (@MessMinchin3) August 11, 2022
ang improper naman kasi tlga na you will tease a married man to another girl tas on national tv pa 😒 anyway kudos to matteo for calling out alex gonzaga's behavior and standing up for his wife huhuhu pls continue taking care of sarah 🥺🥺🥺

— key🍓 (@eirever) August 12, 2022
not a fan of matteo or sarah but i do remember reading (or hearing) something about the hardships they had to go through and for alex gonzaga to disrespect matteo and sarah and their marriage like that on national tv is just beyond disrespectful. deserve niyang ma call out https://t.co/DYfCt95igh

— clarice (@iveronclarice) August 12, 2022
Netizens React to the 'Divine Intervention' that Happened at Matteo and Sarah's Wedding
Netizens React to the 'Divine Intervention' that Happened at Matteo and Sarah's Wedding
Kyzia Maramara | Feb 21, 2020
Alex Gonzaga was also tagged in another issue during a Tropang LOL segment
also, how low can you go to joke about someone passing away by saying "akala ko sayang naman, sana binuhay nila ulit" ????? that was insensitive af and i hope yall apologize now @tropang_LOLpic.twitter.com/VaPMhfbmbU

— rema (@4heenimchul) August 11, 2022
This isn't the first time this week that netizens had to call out Gonzaga. In the same show, Tropang LOL, Gonzaga hosted a game called 'Maritest.' It included an insensitive question about K-pop boy group Super Junior and the reason for them postponing their concert in Manila. ELFs, Super Junior's fandom, were understandably upset over the question and another inappropriate remark that followed after it.
As of writing, Gonzaga has yet to comment on any of the Tropang LOL issues she is involved in.
Check us out on Facebook, Instagram, Twitter, and YouTube, and be the first to know about the latest news and coolest trends!