The night used to hold so much potential for fun and excitement, but since most of us are shuttered up at home right now, our after-dark hours have looked pretty run-of-the-mill as of late. However, we shouldn't resign ourselves to these humdrum evenings — it's possible to ignite the night once again, even when you're stuck at home. In a new music video, viral sibling dance duo Ranz and Niana show us exactly how it's done, and we're totally living for it. Here's what we loved about it.
New song, new moves
In "Super Night Mode", Ranz and Niana show us exactly how they went viral in the first place: with their amazing dance moves and musical stylings. Here, they partnered with vivo to highlight the V19 Neo midrange smartphone, and it's a collab that we can totally get behind.
Take back the night at home
The music video is set in various locations inside their home. The music video shows us how millennials and Gen Z can take back the night despite being stuck at home — from getting hyped to great music, to chilling with the fam, to taking great photos even in low-light surroundings.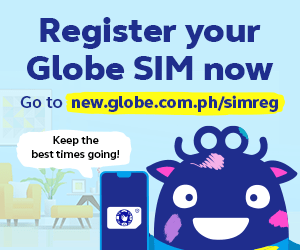 Can we talk about the visuals?
If you follow Ranz and Niana, you'd know that their videos are well-made, but typically simple and visually straightforward. This is exactly why we love brand collabs like this — we get to see their talents highlighted by top-level edits and visuals. As Ranz raps, this is definitely "something you've never seen before".
"Super Night Mode" has so many visual elements that we're loving: the neon lights, the multiple outfit changes, and amazing animations. Which brings us to our next point…
Level up your gaming experience
At one point in the video, the siblings are juxtaposed into an actual video game! Through stunning visuals, the duo visually represented how the smartphone can make gamers feel like they're actually in the game.
This highlights the vivo V19 Neo's gaming capabilities. The smartphoneis powered by a Qualcomm Snapdragon 675 processor along with 8GB RAM, which allow for a gaming experience that you'd typically get only from strictly-gaming devices. Paired with a Super AMOLED FHD+ display, users can fully be immersed in the games they play. It's no wonder that the V19 Neo has been branded as vivo's flagship smartphone for gaming!
Why "Super Night Mode"?
"Night-time photos in the middle of the night, they come out clear and bright, you don't need an extra light", Ranz raps as the duo flaunt smartphone's super night selfie mode. The vivo V19 Neo lets you take stunning selfies even in low-light, thanks to a 32MP super-clear front camera with a super night selfie feature. Cool, eh?
Bring in the whole family
While we can't hang out with our barkada right now, why not make the most of this quarantine by spending quality time with the fam? In the video, we see Ranz and Niana taking selfies with their whole family. At one point, their little sister Natalia (who's often seen in many of their dance videos) even joins in on the dance, as well as their sisters Seah and Niña.
Watch the whole video here:
About Ranz and Niana
Ranz and Niana's fun and energetic dynamic is contagious and uplifting, so it's no wonder that the siblings are online sensations. To date, Ranz has 12.4 million subscribers, while Niana has 11.3 million — and that's only on YouTube. This collab with vivo v19 Neo is different from their typical videos, but still makes complete sense it's the perfect tool for talented millennials and zoomers to exercise their creativity.
The vivo V19 Neo
As the song and music video says, there's so many things to love about the vivo V19 Neo, even beyond its Super Night Mode and gaming features. For instance, there's 48MP Al Quad Camera that lets you take professional-looking photos with your phone, as well as Ultra Stable Video (all the better to take amazing vlogs with). If you're looking for a phone that'd let you pursue your passions just like Ranz and Niana, look no further.
To learn how to ignite your night with the vivo V19 Neo, visit vivoglobal.ph.