When the CW channel's success with Arrow (2012-2020) launched a veritable multiverse of DC Comics-inspired TV shows on the small screen, the question of whether or not the producers would ever do a Superman series always hung in the air. It was an ironic question, of course, given that Arrow was specifically created to fill the gap left behind by Superman prequel series, Smallville (2001-2011), but with Henry Cavill flying high on the big screen, Warner Brothers was wary of confusing casual viewers with more than one active man of steel.
Thus, the character (played by Teen Wolf's Tyler Hoechlin) was relegated to the annual Arrowverse crossover episodes, and guest appearances on his cousin Supergirl's series. Over the last two years, however, the popularity of productions like Spider-Man: Into the Spider-verse, and the Arrowverse's own Crisis on Infinite Earths proved that audiences were cognizant enough to not just accept, but embrace multiple versions of their favorite characters. In any case, having another guy play Clark Kent would be less of a stretch than a cartoon pig playing Spider-Man.
The Story

When the first trailers of Superman and Lois dropped, it looked to be a show cut from the same cloth as Man of Steel (2013) and Batman V Superman (2016). But where those productions presented us with unsettlingly nihilistic takes on DC's most hopeful character, this show draws inspiration from every incarnation of the Superman story, combining decades of influences into something entirely new.
Whereas the majority of Superman shows and films have dealt with his early days in Metropolis and falling in love with Lois Lane, this is the first one to actually show what would happen once the two actually got together. Imaginary stories in the comics notwithstanding, even Lois and Clark (1993-1997) – a TV show specifically designed to be about the title characters' relationship – fizzled out once they got married. And while jokes have been made about the logistics of human-Kryptonian copulation for decades, no live-action production has ever dealt with the potential consequences of said mating (Superman Returns (2006) turning Clark into a deadbeat dad doesn't count).
A Bold New Beginning

Recently, the comics presented us with a happily married version of Superman and Lois, raising a young son on their farm in Smallville, but the new TV series takes it a step further, depicting its title characters as workaholics raising two teenagers in the age of social media. The first episode has a lot to unpack in its extra-sized runtime, but it never feels overstuffed. Issues like dealing with loss, growing up, the pangs of first love, and learning to be a parent all get their time in the sun, to say nothing of a couple of sequences of Superman doing cool Superman stuff.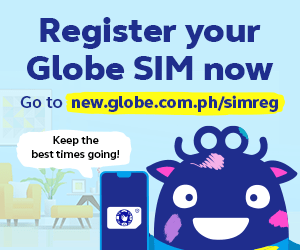 Reintroducing the Man of Steel
Hoechlin, who's been playing the role since 2016, finally gets his time to shine, and he runs with it, delivering a layered performance; his Clark Kent starts out as a good-natured dork, a la Christopher Reeve (Superman The Movie, 1979) and Brandon Routh (Superman Returns, 2006), before morphing into the confident, capable journalist of more recent portrayals by the end of the opening montage. From that point, Hoechlin takes it a step further, playing Clark as a man facing the greatest challenge of his life: parenthood. Incredibly, it works, and Hoechlin's best scenes are ones where he's not even wearing the cape, just being a man trying to be the best father and husband he can, albeit one whose (superheroic) work comes first.
Supermom

As Lois Lane, Elizabeth Tulloch (Grimm) is unquestionably Superman's partner, establishing herself as the street-mart, no-nonsense reporter from the get-go. Much like Hoechlin, it isn't until after the opening montage that the actor gets to portray the evolved version of Lois that the show's premise is built on — still willing to chase a story, she's a doting mother, and a supportive wife, yet one unafraid to call out her husband on his shortcomings. Tulloch plays well off of Hoechlin, and their scenes present viewers with a believable, relatable dynamic that grounds the show.
The Super Sons

Perhaps Superman and Lois' biggest surprise is making full-fledged characters out of the lead characters' sons, Jonathan and Jordan. Played by Jordan Elsass (Little Fires Everywhere) and Alex Garfin (The Peanuts Movie), respectively, the Kent brothers are as different in personality as they are sympathetic, with Jonathan being the more athletic, outgoing of the two, and Jordan the introspective son dealing with social anxiety. When their grandmother Martha (Michele Scarabelli, Airwolf) passes away, it kicks off a series of events that leads the boys to discovering their father's greatest secret, while taking on one or two of their own. Being set firmly in a new branch of the mythos, we're in unexplored territory, and, combined with the performances, this is — hands down — the best Superman content of the last ten years.
(Finally) Getting Superman Right
Despite Superman's portrayals as a beacon of hope proving the most resonant over the last 80 years, it hasn't stopped multiple misguided attempts to depict him as an edgy, angsty outsider in a fundamental misunderstanding of the character's core concept. Even Quentin Tarantino's infamous Kill Bill: Vol. 2 monologue got the character's fundamental dichotomy entirely backwards, with Bill (David Carradine) blithely stating that Clark was the disguise, and Superman the true identity; it was never the Kryptonian heritage that made Kal-El a hero, it was being raised by parents who loved him, and teaching him early on the difference between right and wrong.
Superman hasn't persisted as the archetypical superhero because he was one of the first, or because of his silly outfit — he's the standard because he's everything we wish our heroes could be, doing the right thing, not out of guilt or obligation, but because it's right. Now, with Superman and Lois, we get to see him pass that ethos on to the next generation.
A Promising Start

From an execution standpoint, the show could easily be mistaken for a feature film, not just in terms of its visuals, but the overall treatment, as the producers have come a long way since the early days of Arrow and The Flash. This isn't a campy romp, nor is it a hyper-serious study on the nature of heroism. This is a true family story, brimming with heart, more than a little humor, and, yes, probably the occasional supervillain along the way. With the first episode handily establishing an entirely new status quo, it will be interesting to see where this series takes the Kents.
The Bottom Line

Ultimately, the pilot succeeds by not regurgitating or casting aside everything we know about Superman, but for taking classic tropes and building upon them in a compelling, well-thought-out manner, with reverence and world-building given equal measure. For instance, Superman is there for everybody, but what does that mean for his family life if he's (literally) putting out fires all day? What does it mean to have grown up in Kansas, when present-day small-town America is disappearing at the hands of people like billionaire Morgan Edge? Heck, how do reporters Lois and Clark even function as journalists in a media landscape dominated by click rates, influencers and fake news?
Superman and Lois works because it doesn't try to reinvent the wheel – these are the same characters we know and love, refreshed for viewing through a relevant, modern lens. While many have been adamant that such earnest sentiment would never fly with contemporary audiences, it looks entirely possible that this show will prove them wrong.
Up, up, and away.
Are you watching Superman and Lois? Share your thoughts with us in the comments!