Skincare is the fastest-growing segment in the beauty industry. While this is great news for our complexions, we should be mindful that our beauty shouldn't come at the cost of the environment's health. Thankfully, we're seeing more and more earth-friendly options from all kinds of brands — from small local brands to even multinational giants. Here are just some sustainable skincare products you should give a try.
Nivea WonderBAR
You might associate bars with formulas that dry out your skin, but the new Nivea WonderBAR is formulated to match the skin's natural pH for gently-cleansed, soft skin. 99% of WonderBAR's ingredients are natural and it comes in plastic-free and fully recyclable packaging. It's vegan, too!
The WonderBAR comes in four variants: Anti-Pimple Scrub, Hydrating, Radiance, and Blackhead-Clearing Scrub. Get it on Shopee for ₱289.
Rraw Honey Face Moisturizer

This Honey Moisturizer from local brand Rraw is made with royal jelly and plant-powered ingredients. The brand uses upcycled packaging and once you use up your product, you can send back the bottle so they can refill it at a discount!
Get it for ₱410 on Shopee.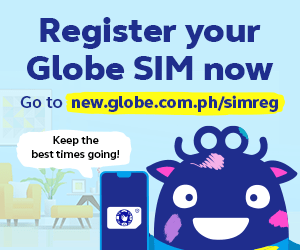 Humble Essentials Bamboo Cotton Facial Rounds

Though natural cotton does biodegrade, the chemicals that go into the manufacturing of cotton balls and pads make bacteria stay away from them — so no, they don't biodegrade. Now, think about just how many cotton balls or pads you use in a year. Freaky, eh?
Instead of using disposable cotton pads, opt for reusable options. These Bamboo Cotton Facial Rounds from Humble Essentials aren't just cute, they're reusable, compostable and biodegradable. Get them for ₱25 at the Humble Market website.
Zero Basics Vitaminizing Face Mask
View this post on Instagram
Got sensitive and/or oily skin? The Vitamizing Face Mask by Zero Basics is a nourishing mask that also doubles as an alternative to soap-based cleansers that may irritate your skin. The mask becomes rich and creamy when massaged onto wet skin and leaves your skin bright and glowing. It's made with organic lemon, moringa, and spirulina, and has oil-controlling and anti-acne benefits.
Get it for ₱230 on Shopee.
Akkula Plantable Vegan Lip Blam
View this post on Instagram
Unlike other natural lip balms that use beeswax, this lip balm is made from Candelilla wax, making it a vegan alternative. It hydrates and soothes chapped and dry lips and is packaged with 100% recycled paper. The lip balm packaging is also infused with seeds, so you can plant it once you've used it all up, leaving absolutely no trace of waste.
Get it for ₱189 on Shopee.
Oiam Aloe There, Smooth Skin Soothing Emulsion

This delicate emulsion is made of organic aloe vera gel, calendula extract, sea buckthorn oil, and Vitamin E. You can use it as a moisturizer, an after-shave balm, as a refreshing mask, and more. It's handmade in small batches and is available in 50g or 100g bottles.
Get it for ₱325 – ₱625 on Shopee.
Human Nature Overnight Elixir

Wake up with glowing skin with Human Nature's Overnight Elixir, which contains natural oils curated for their revitalizing and antioxidant properties. It's got rosehip oil, elemi oil, sunflower seed oil, rosemary oil & natural vitamin E for radiance; passion fruit seed oil and avocado oil for hydration; and soybean oil and lavender oil for softness. When you've finished up a bottle, you can bring it to any of Human Nature's Metro Manila branches so they can be reused at Museo Pambata.
Get it for ₱1,095 on Shopee.
Apotheke Science Niacinamide 10% Serum
View this post on Instagram
Any skincare junkie is probably familiar with Niacinamide, a form of Vitamin B3 that minimizes redness, treats hyperpigmentation, keeps pores clear, combats acne, minimizes wrinkles, and more. This niacinamide serum from local brand Apotheke Science also has aloe vera gel, aloe vera extract, and seaweed extract.
Get it for ₱269 on Shopee.
Got more sustainable skincare recommendations? Drop them in the comments below!