If you didn't spend the last days of 2020 binge-watching one of the scariest and most talked about K-dramas of 2020, you should change that and head on over Netflix ASAP. Sweet Home is a Netflix original series that was adapted from a manga of the same name. The K-drama has been trending since its release in December, and it got all of us at the edge of our seats.
To those of you who have watched the show, we know you probably can't wait for the show's second season. While waiting for Sweet Home's second season, why don't you watch these other K-dramas that the cast appeared in?
Liar and His Lover (Song Kang)

Composer Kang Han-Kyeol (Lee Hyun-woo) is known to make beautiful melodies that are inspired by other people's voices. One day he meets his muse Yoon So-Rim (Red Velvet's Joy), After hearing her voicem he falls in love with her. Song Kang plays a minor role in this drama, but this was the drama that started his acting career. Here, he plays Baek Jin-Woo, So-rim's childhood friend who is also in love with her.
Watch this drama here.
The Guardians (Lee Si-yang)
Five people come together after losing their loved ones in crimes that have yet to be solved. Each character faced grief and anger on their own only to realize that other people are also going through the same kind of pain. Lee Si-yang plays Jo Soo-ji a mother who lost her daughter because of a heinous crime this leads her to join the group in order to find justice for her daughter.
Watch this drama here.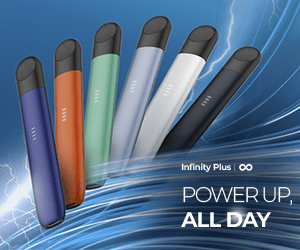 Voice 2 (Lee Jin-wook)
The drama focuses on the lives of two emergency hotline call center agents. Because of a mysterious sound they hear, they start to go after criminals. Lee Jin-wook plays the Golden Time dispatch team leader.
Watch this drama here.
Love Alarm (Song Kang and Go Min-si)
Because of the advancement in technology, an app called Joalarm can detect there is a person in love with you within a ten-meter radius. This instantly changes how society deals with romance and relationships. However, not everyone is excited about this new app. Like Sweet Home, Love Alarm is also a Netflix original series. Song Kang plays handsome model Hwang Sun-oh who is in love with Kim Jo-jo (Kim So-hyun). Meanwhile, Go Min-si plays Jo-jo's cousin, Go Min-si.
Watch this drama here. 
Prison Playbook (Lee Do-yun)
After famous baseball player Je-Hyeok (Park Hae-Soo) gets into a physical struggle with a man he believes tried to harm his sister, he receives a one year sentence and has to get used to life behind bars. Here, he discovers that life inside prison isn't all that it seems to be. Lee Do-yun plays young Je-Hyeok who has to struggle to get used to life inside prison.
Watch this drama here.
It's Okay to Not Be Okay (Park Gyu-young)
Popular children's book writer Ko Moon-young (Seo Ye-ji) suffers from antisocial personality disorder which prevents her from feeling any emotion. While Moon Gang-tae (Kim So-hyun) is a community health worker at a psychiatric ward who has to take care of his older brother with autism. After meeting each other, they start to heal each other's wounds. Park Gyu-young plays Nam Ju-ri Gang-tae's co-worker and Moon-young's childhood classmate. She secretly has feelings for Gang-tae which she chooses to hide to save their friendship.
Watch this drama here.
18 Again (Lee Do-yun)
Still 18 is adapted from the American movie Still 17. The drama follows Hong Dae-Young, a middle-aged man who dreamed of being a basketball player until his plans changed when he learned that his girlfriend is expecting. Many years later, the couple starts to drift apart after seeing multiple problems in their marriage. All this changes when one day, Dae-young returns to his 18-year-old self — played by Lee Do-yun — and gets closer to his son and daughter.
Watch this drama here.
Kingdom (Kim Sang-ho)
One of the most talked-about zombie K-dramas, Kingdom follows crowned Prince Lee Chang (Ju Ji-hoon) as he fights off a deadly virus that turns people into zombies. Kim Sang-ho plays Prince Chang's loyal personal bodyguard who accompanies him to the southern provinces to investigate the plague.
Watch this drama here.
How many of these K-Dramas with the Sweet Home cast have you already watched? Tell us below!