In the fast paced world of video games, there are movements to create tiny games and play slow. Balance your gaming habits with a dash of short but sweet games that will leave you laughing, crying, or thinking about life. we've rounded up a list of eight wholesome games you can grab at a reduced price during this year's Steam Summer Sale.
Beyond Eyes
P419.95 on Steam, currently P104.98 (75% off) until July 10
Instead of searching from Prince Charming, this modern day fairy tale is a quest to find a young girl's best friend. Living in a painting and filled with familiar sounds, the environment and lack thereof illustrates the challenges and the imagination of a blind person. While it can be frustrating to bump into anything, perseverance and patience can lead you to where you want to be.
Donut County
P369.95 on Steam, currently P247.86 (33% off) until July 10
If you have ever felt a hole inside of you, know that you can fill that hole with other people's objects, things, and even the city. Filled with whimsical characters paired with witty dialogue, Donut County is a quirky trip that can be finished in 2 hours but packed with a hole lot of fun.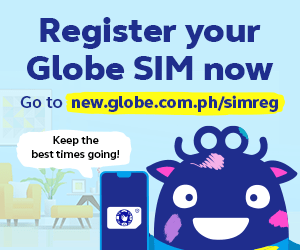 Everything
P699.00 on Steam, currently P139.80 (80% off) until July 10
Don't let the silly animations of animals flipping forward or sideways fool you,  it adds to the profound humor that is Everything. Become a dust particle, or the vast universe, and discover the familiarity of it all while wonderfully narrated by the late Alan Watts. You can't make mistakes, and that's the beauty of it.
Mini Metro
P289.95 on Steam, currently P144.97 (50% off) until July 10
Are you always struggling in your daily commute? Do you dream of a better railway system for Metro Manila? Take a shot at the critically acclaimed and commercially successful Mini Metro. With its minimalistic aesthetic, responsive soundtrack, random city growth, and variety of cities to explore, the game is guaranteed to provide a zen experience right up until that bottleneck you can't fix.
Minit
P319.95 on Steam, currently P191.97 (40% off) until July 10
Think of exploring the world The Legend of Zelda's: Majora's Mask but with only 60 seconds at a time, you have Minit. The timer gimmick challenges players to choose wisely on what to do, with a soundtrack that's cheers you on. In a world that's rushing everyday, Minit is a good reminder that the slightest changes we make each day could make a difference. Why not give  it for a minute?
Jettomero: Hero of the Universe
P379.95 on Steam, currently 94.48 (75% off) until  July 10
If you've ever struggled in wanting to please and protect or relate to Godzilla, the quick and relaxing Jettomore might be for you. Its true strength lies in its endearing humor and the stylized filters that carry over during the boss fights. While the procedural generated planets might seem repetitive, the photo mode can get quite addictive.
Pan-Pan
P369.95 on Steam, currently P184.97 (50% off) until July 10
Trapped in a mini open world and reminiscent of Monument Valley's aesthetic, Pan-Pan is a captivating puzzle game with an intuitive game experience. While it is not groundbreaking or experimental, its relaxing soundtrack and pleasant atmosphere can bring joy to any day.
The Haunted Island, a Frog Detective Game
P159.95 on Steam, currently P111.96 (30% off) until July 10
Anthropomorphic animals that doesn't overstay its welcome, The Haunted Island is the first in Grace Buxner's series of Frog Detective games. If you are up for a heart-warming silly adventure, then answer the Supervisor (that's a Penguin) and set forth to solve the mysteries of the haunted island.
Got any more recommendations? Tell us about them below!