After merely a month since dummy accounts started popping up on Philippine social media, it looks like we've got another problem on our hands. Netizens recently discovered that some people are taking over social media pages with huge followings and repurposing them for political agendas.

This came to our attention when eagle-eyed netizens found out that CamSur politician Lray Villafuerte's Facebook page (178k followers) was originally a Jake Vargas fan-made page. What happened? Here's what you need to know.
Changing Facebook page names isn't a new thing

A screenshot from the Facebook page of Camarines Sur politician Luis Raymund "LRay" Villafuerte Jr.
This has been going on for years, but the tactic seems to have been widely employed around the 2016 elections. Lray Villafuerte's Facebook page was originally created under the name "Jake Vargas" all the way back in 2011, which was when the Kapuso actor was rising to stardom. Five years later in 2016, it was changed to "Jake Villafuerte" and finally to "Lray Villafuerte."
Even if the Jake Vargas fan page had been inactive, it wouldn't make sense that the administrators would just suddenly transform it into a politician's official social media account. Surely that violates some online moral codes, as this deceives people who initially followed the page for Jake Vargas content.
So I fact-checked….. pic.twitter.com/P01zFAKGBC

— Raphael Fudolig 🐧 (@rpsyfdlg) July 22, 2020
Netizens also discovered that the verified Facebook page of Camarines Sur Governor Migz Villafuerte was originally named "McDonald's Sexcret Files" in 2014 (apparently, the page had 194k followers then). In 2015, it was suddenly renamed "Gov Migz Villafuerte 2016" before it had its final name change in 2016. To date, the page has 210k followers.
Who knows, maybe someone from Villafuerte's team initially owned McDonald's Sexcret Files (fancy name, by the way) and lent it to the politician. Right?
Showbiz personalities' fan pages are prime targets
Bea, then Angel, then Maja revealed that some people have reached out to their fan page accounts asking to buy the accounts (with a large following). We don't know sino ito at bakit nila gustong bilhin, but dear fandoms, as @mjfelipe said, please hold the line. ✊🏼❤💚💙 pic.twitter.com/ahyhiSlgxM

— Bianca Gonzalez (@iamsuperbianca) July 21, 2020
A few days ago, Bea Alonzo's fan pages alerted her that unknown persons are offering to buy their platforms for an undisclosed amount. The fan page managers even concluded that since the offer was vague, it must be "trolls doing this to make their lives easier and get more money."
"Also heard that [different] fan groups of [different ABS-CBN] artists received the same offer today. You be the judge," Alonzo wrote on her Instagram Stories. True enough, Angel Locsin, Maja Salvador, and Maris Racal were also alerted by their fan sites about attempts to make them sell the platforms.

This Instagram fan account for Bea Alonzo and Ian Veneracion has 15.8k followers. Another Instagram user offered to buy it a few days ago.
It's unclear who these buyers are. They might not have stated their intentions, but we gotta say that we're not fans of their shady strategies.
And again, this has been going on for years. This case shows how a KathNiel fan page was transformed to "True Duterte Followers" in 2017, then to "True News Stories" in 2018.
Its recent posts are memes mocking critics of the current administration, giving us a clue as to who's now behind the page. It was created in June 2015 and since we can perceive how huge Kathryn Bernardo and Daniel Padilla's fanbase in the country is, it's safe to say this page probably had a significant amount of followers at the time. As of this writing, "True News Stories," has 43.7k followers. (
Here
is another case of a KathNiel fan page getting taken over, this time being renamed to "Kitty Duterte".)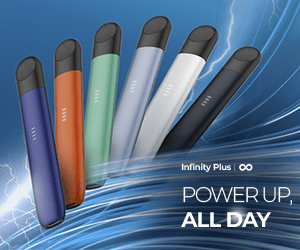 Why is this happening?
Imposible din pong dead na yung page ko dahil active na active yun. Nakakaloka hahaha magkaparehas po ng araw yang pm nya at ang pm din dun sa fan ni ate bea alonzo.😶😶 pic.twitter.com/FUw6UbTl7p

— Elainneee♡ (@elainnelovesVG) July 21, 2020

It doesn't take a social media whiz to figure out why these showbiz fan pages have become prime targets. These communities have already established their influence, so gaining control of one would instantly get you a wide reach without all the hard work. Just imagine the huge chunk off of someone's workload if they could magically gain 150k followers overnight!
How Paid Internet Trolls Work and Why You Should Ignore Them
How Paid Internet Trolls Work and Why You Should Ignore Them
Kyzia Maramara | Apr 06, 2020
A possible propaganda tool?
In an interview with ANC, Alan German, a political campaign strategist, said that these repurposed celebrity fan accounts could be used to disseminate propaganda for the upcoming 2022 elections. And in these cases, they may not even necessarily change the name because it could look like an endorsement from the star.
"For me, it's just gearing up for 2022, I would think… suddenly if a politician buys it, number 1, you inherit the eyeballs. So whatever propaganda you will want to put on that page, automatically you have a captive audience and again, it creates a halo, 'Oh the star is endorsing me,'" he said.
How to spot one of these renamed pages
This Facebook Page named "Christopher Bong Go Page" has 252,783 followers. The initial name of the page in 2017 was "Agno Pangasinan Government Stellar."
While we're unsure of the extent of this scheme just yet, it's best to remain vigilant. Here's what you should watch out for:
If you come across a page you aren't familiar with on your feed.
If you get notifications that a certain page you're following changed their name.
In either case, look into it and run a quick background check.
How to check a Facebook Page's account origins
From now on, make it a habit to run a little fact check for your "liked" Facebook pages, especially if they're politics-related. All you have to do is visit the Facebook page, then scroll down to the "Page Transparency" box in the rightmost column for web users.

Then, click "See More" and then select "Page History." You may be surprised by the things you'd find.
Here's what the process looks like on mobile:

How to report misleading pages
If you stumble upon a page that has a suspicious history, you can also opt to report it as a misleading page. Go to the page you would like to report, tap the three buttons under "Like" (on mobile), or beside "Share" (on the web). Select "Find support or report page." Choose "Scams and Fake Pages" and then "Misleading Page Name Change."
Reminder: Stay vigilant
Social media was once a tool that us people great joy as they connected with others. Sadly, some have weaponized it to manipulate the masses. Since most of us can't quit social media completely, the best thing to do is to stay on guard. Make sure you're only subscribed to reputable pages, never engage with trolls no matter how tempting it is, and block and report pages that are obviously run by trolls.
Have you had experience encountering a Facebook page with a weird name change?