A grand multi-sensory illuminated interactive museum, Tales of Illumina brings a world-class indoor attraction where you can discover magical installations and take gram-worthy photos. It is a 45,000 square-foot theme park inspired by our very own Philippine mythology. Here's what you can expect at this magical experience:
The back story

Ten-year-old Hiraya has always wished for her imagination to come to life. Through her dreams, she was able to create a magical land called Tales of Illumina. She goes through many adventures across her dreamworld, which you can witness in every room of the museum.
You can even snap a photo while standing on Hiraya's hands:

What can you see inside?
Curated for kids and kids-at-heart, Tales of Illumina has 36 magical installations, which would take about two hours to go through. Here's a sneak peek into some aesthetic photo spots for the gram.
Kaleidoscope, a room filled with mirrors on all sides.

Whimsical Path, a colorful lane where each step brings out a musical note.
Moon Magic, a series of lit-up swings that look like giant moons you can sit on.

Colors of Emoticons, a once-white room where you can slap colorful stickers on the walls.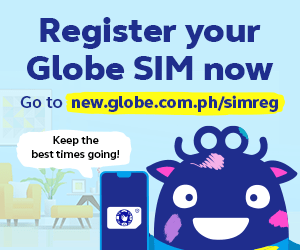 Other activities


Before you enter the museum, you can choose to rent a gown, costume, or head accessory and dress up like a cute fairy, a gorgeous princess, or a mighty warrior. A gown rental costs PHP 500 , while a headdress rental is PHP 100.

Inside, you can also create a magical slime in the Magic Goo area, then enjoy a magical drink mix at the potion bar in the Chamber of Dreams.
Special events

They hold a one-of-a-kind performance by the charmers called The Illumina Show filled with a soulful song, elaborate choreography, and heart-stopping aerial dance. A show is scheduled daily at 1 PM, 3 PM, 5 PM, and 7 PM.
Souvenirs

At the end of the walk-through, there's a gift shop where you can purchase a souvenir to remember the day by. There are wearable items like shirts, jackets, and caps, and some mementos like keychains and mood lamps. But you can also choose a quirky souvenir, like a wand, a bottle of slime, or some crystals.
How much is a ticket?

A walk-in ticket costs PHP 899, but if you buy a ticket online, you can get it for PHP 799.
Do they have any packages?

Tales of Illumina also offers a photo shoot package for various events and purposes, including prenup, birthday, product shoot, and music or dance video.
You can also rent a space in the museum as a venue for any event you may have. But if you want privacy, you can also rent the whole museum exclusively. You can check the rates on their website and contact them at 0945-188-8833 or magic@talesofillumina.global for bookings and inquiries.
How do you get there?

Tales of Illumina is located at 2/F Calle Bistro, Commonwealth Avenue, Quezon City Philippines (same compound as Ever Commonwealth). You can enter through the north side parking of the mall for the exclusive entrance of the museum.
Tales of Illumina is open daily with the following hours: 10 AM to 8 PM on weekdays and 11 AM to 9 PM on weekends.
Tales of Illumina only accepts guests who are fully vaccinated against COVID-19. Minors must be accompanied by a fully vaccinated guardian as well.
For more information, visit Tales of Illumina on Facebook, Instagram, Tiktok, Youtube, and their website.
Follow us on Facebook, Twitter, Instagram, Tiktok, and Youtube for the l8est entertaining, useful, and informative lists!