Kids of the '90s to early 2000s would remember Tamagotchi or those little egg-shaped devices all the cool kids carried around back then. For those who don't know, a Tamagotchi is essentially a handheld device that houses a digital pet and was created by Japanese toy brand Bandai in 1996. It comes with different meters (Hunger, Happy, Discipline, etc), and you could keep those meters high by feeding your pet, letting them play games, or scolding them when they don't follow instructions. The Tamagotchi quickly became the coolest thing to exist ever, with all kids scrambling to get their hands on one and parents saving up for one to make their kids happy. And now in 2021, Bandai is releasing an all-new version of your favorite childhood toy: the Tamagotchi Smart smartwatch.

A 25th anniversary special
The Tamagotchi Smart is a new iteration of the childhood digital toy being released in celebration of its 25th anniversary. Bandai has reinvented the device and put your pet into a colorful smartwatch. Instead of clipping it to your bag with a keychain or wearing it around your neck with a lanyard, you can now wear the Tamagotchi Smart on your wrist and keep your digital pet close. Don't worry — this smartwatch does tell time, so you don't have to wear two watches at once.
Your pet is now colored
Rather than the familiar monochrome screen of the original Tamagotchi, the new smartwatch version lets you appreciate your pet in full color and improved graphics. You can choose from 10 pets to care for, but you can only house one pet at a time, so make sure to choose carefully.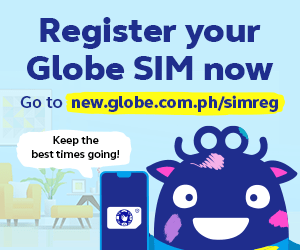 Pet your tamagotchi

Since it's a smartwatch, the Tamagotchi Smart has new added features that the Tamagotchi of old times didn't have. First and foremost, the toy now has a touchscreen feature that allows you to pet your Tamagotchi through the screen. You can tickle your Tama or just simply give their head a pet if they did a task well.
Call out for your pet

The watch also comes with a microphone, so you can wake your pet up with your voice. According to Vice, you would also be able to record conversations with your pets with the "Power Up" feature using your mic.
Smart and long-lasting


The Tamagotchi Smart also allows you to link it to the Tamagotchi app, where you can let your Tama meet other pets and even sync up with your friend's own Tama Smart.
The smartwatch is rechargeable via USB in contrast to the original Tama needing batteries. You can use it for up to 30 hours when fully charged, so you don't have to worry about your pet being alone all day.
Two colors
The Tamagotchi Smart comes in two pretty pastel colors. You can get the watch wrapped in silicone and matching band in either Coral Pink or Mint Blue. The pop of color is a great addition to any OOTD! Just look at how NiziU, the Japanese girl group Bandai has collaborated with for promotion, is wearing the new smartwatch.
Bonus content

In case taking care of your pet isn't enough for you, you can also take things a step further by unlocking extra content. Bandai will be selling Tamagotchi Smart Cards, which are tiny plastic keys with chips inside that will allow you to access exclusive content and characters through your smartwatch.
How much is it?

The Tamagotchi Smart is priced at 7,480 JPY, which is about 68 USD or 3,300 PHP, while the Tamagotchi Smart Cards are priced at 1,100 JPY (about 10 USD or 500 PHP). At the moment, the item is for sale only through a lottery from June 17 to July 2, 2021 (meaning, you have to win the lottery to get a chance to purchase the Tamagotchi). A general sales period would begin on November 23, 2021 (which is also the official 25th-anniversary date of Tamagotchi).
Unfortunately, the Tamagotchi smartwatch is currently only available in Japan. You could ask family and friends to send it over to you (or use a forwarding service to purchase it). But we're still holding out hope Bandai actually releases this outside of Japan. Fingers crossed!
These Affordable Shipping and Forwarding Services Let You Shop from International Stores Easily
These Affordable Shipping and Forwarding Services Let You Shop from International Stores Easily
Meryl Medel | Mar 23, 2021
Follow us on Facebook, Twitter, Instagram, and Youtube for the l8est entertaining, useful, and informative lists.