Christmas is just around the corner! And what better way to feel the holiday spirit than to savor the flavors of Christmas in coffee shops around the Metro? From heartwarming drinks to satisfying desserts, here are the best holiday treats to indulge in this yuletide season!
Tim Hortons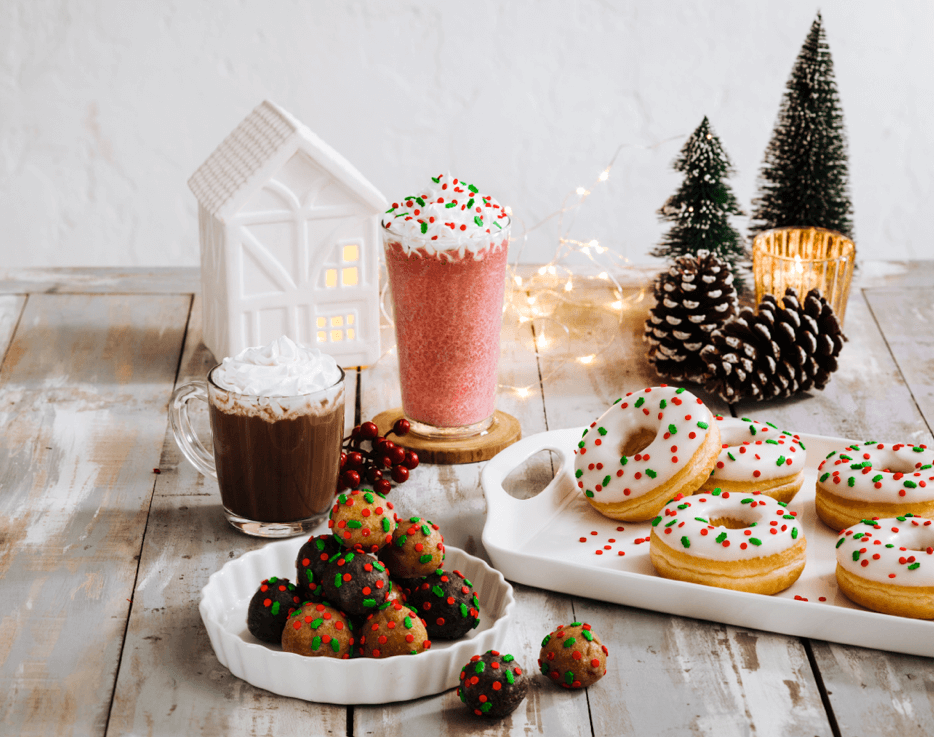 Ever since Tim Hortons opened in the Philippines, it has received nothing but love from customers and coffee lovers. This Christmas, greet the season with #WarmWishes by trying out their delicious Ho Ho Hot Chocolate and cool Red Velvet Chill with their limited edition donuts, the Snow Glazed Donuts and Festive Timbits!
Starbucks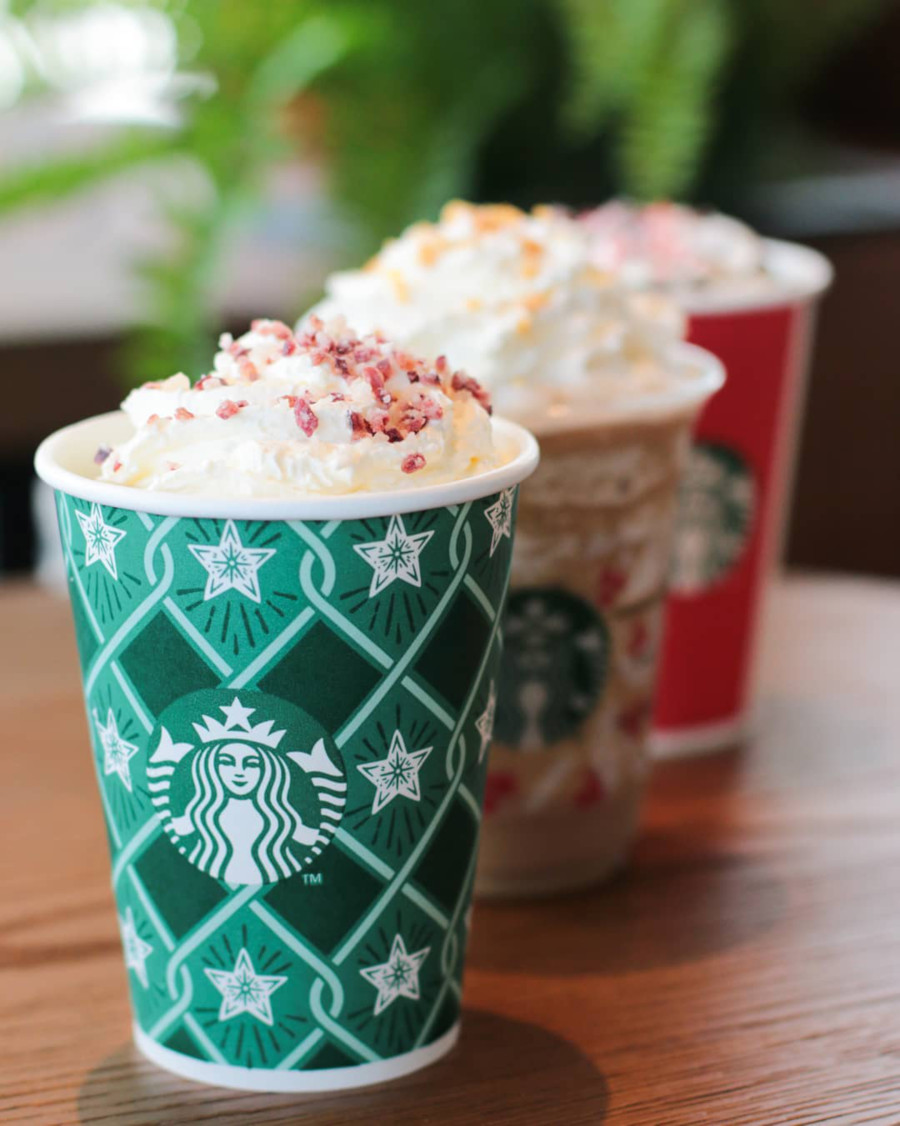 People anticipate Starbucks' line of holiday treats the most when the Christmas bells start ringing, and every year the giant coffee chain doesn't disappoint. Start sticker collecting by ordering their new and returning favorites: the Snowy Cranberry White Mocha, Toffee Nut Crunch Latte, and Peppermint Mocha. Don't forget to try their desserts too: the Cranberry Pistachio Turkey Flatbread, Almond Matcha Doughnut, and Vanilla Blueberry Cake.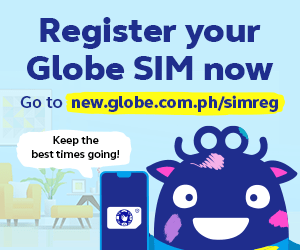 Krispy Kreme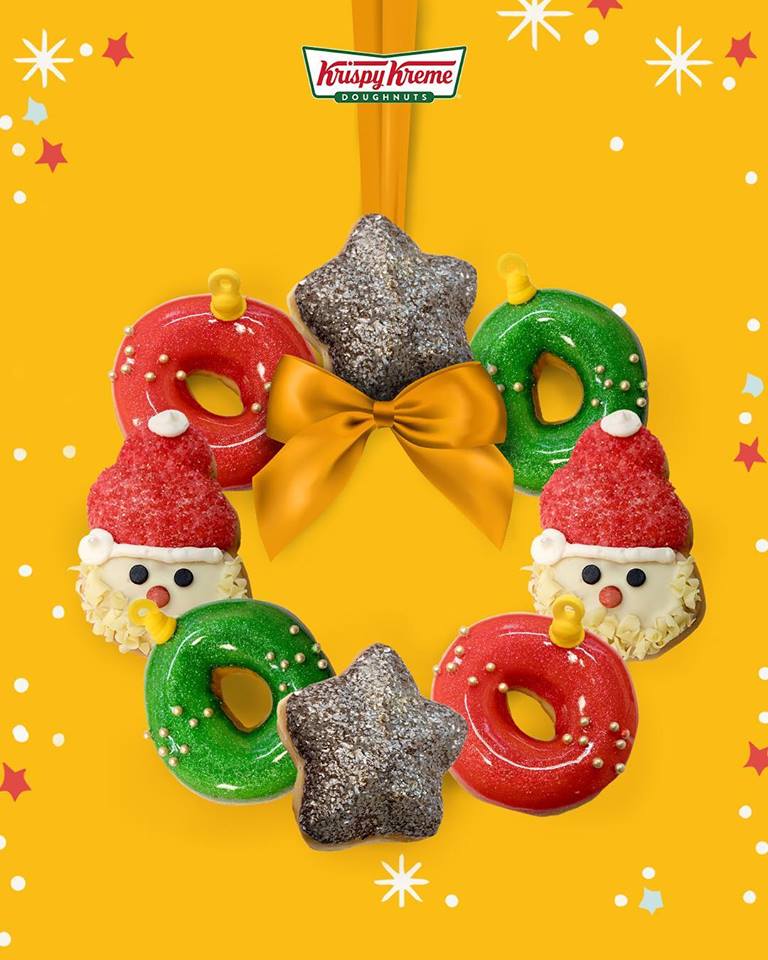 Krispy Kreme bids everyone a Happy HoliGlaze with its pretty and decorative holiday donuts! Choose among its festive designs: the jolly face of Santa Claus, a glittery ornament, or a decadent chocolate star!
Coffee Bean & Tea Leaf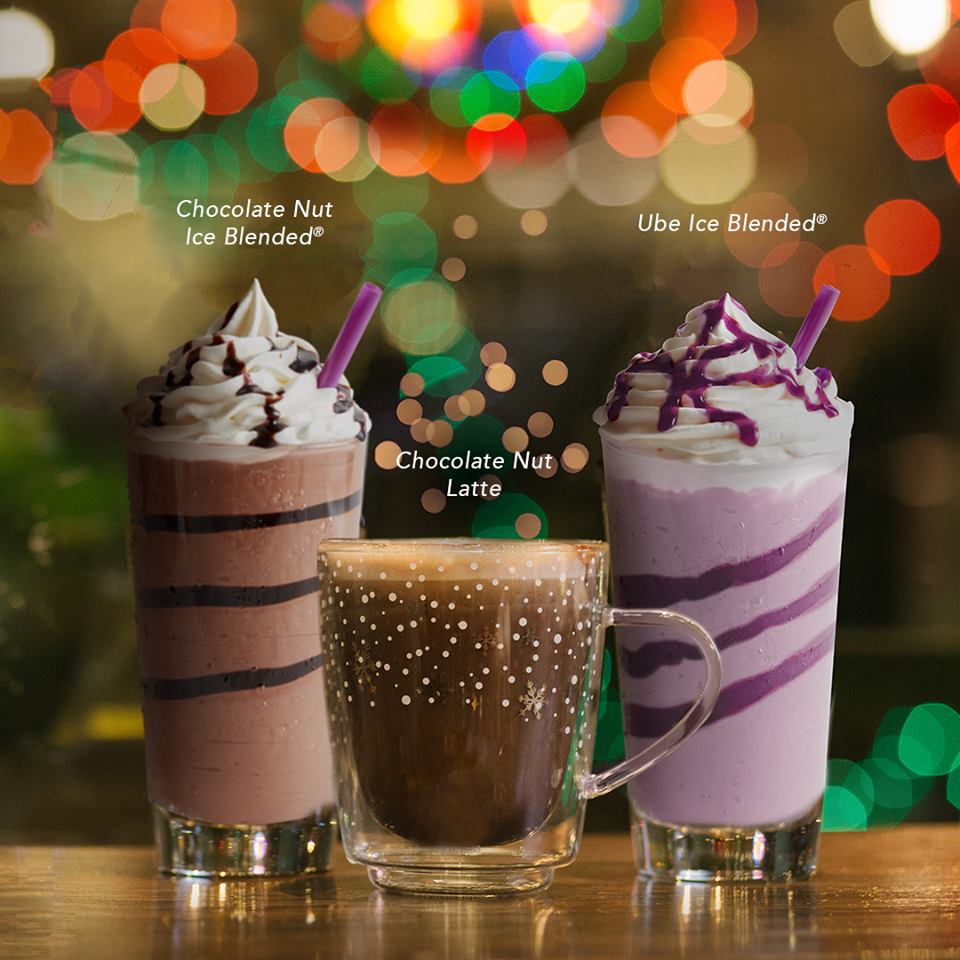 Coffee Bean & Tea Leaf highlights the sweet flavors that we Pinoys love the most with its three holiday drinks. Order the Ube Ice Blended, the Chocolate Nut Ice Blended, or the Chocolate Nut Latte to truly taste the holiday season!
J.CO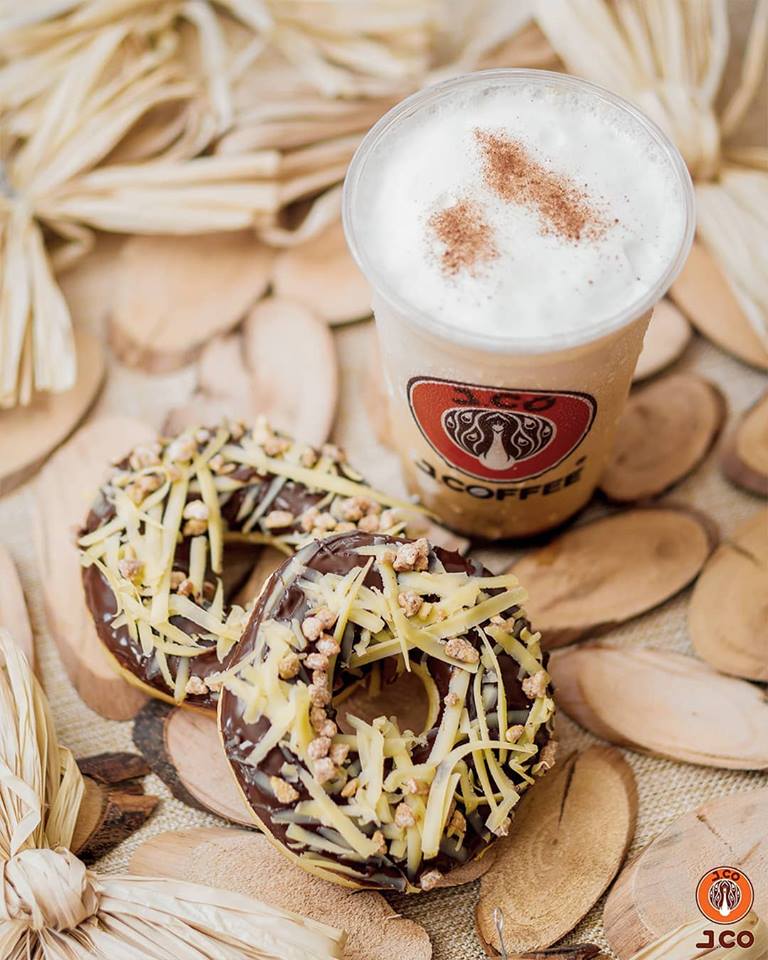 J.CO lovers also have something to look forward to this Christmas, and it is J.CO's special holiday drink, the Iced Brownie Walnut, and its savory donut, the Noel Donut. Indulge in this delectable combo during your weekend Christmas gift shopping!
Seattle's Best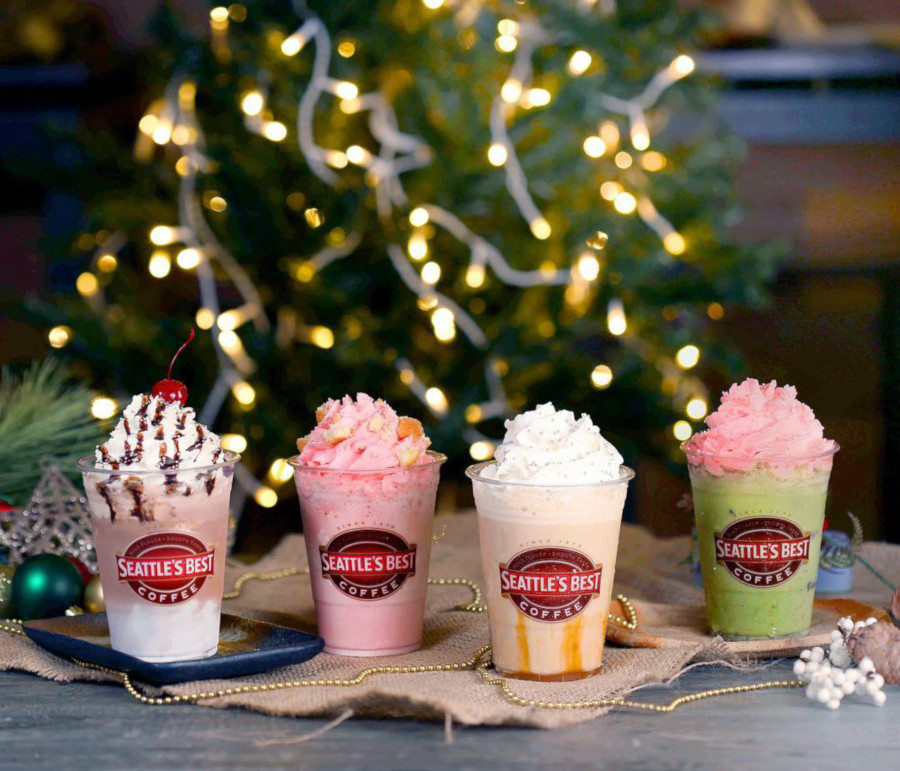 If you're craving something sweet, Seattle's Best Coffee has the perfect treats for you. Choose among the four different flavors featured during the holidays — the Matcha Mint Deluxe, Winter Espresso Cream, Strawberry Shortcake, and Black Forest Cheesecake — each a sinful delight that will satisfy your sweet tooth.
Bo's Coffee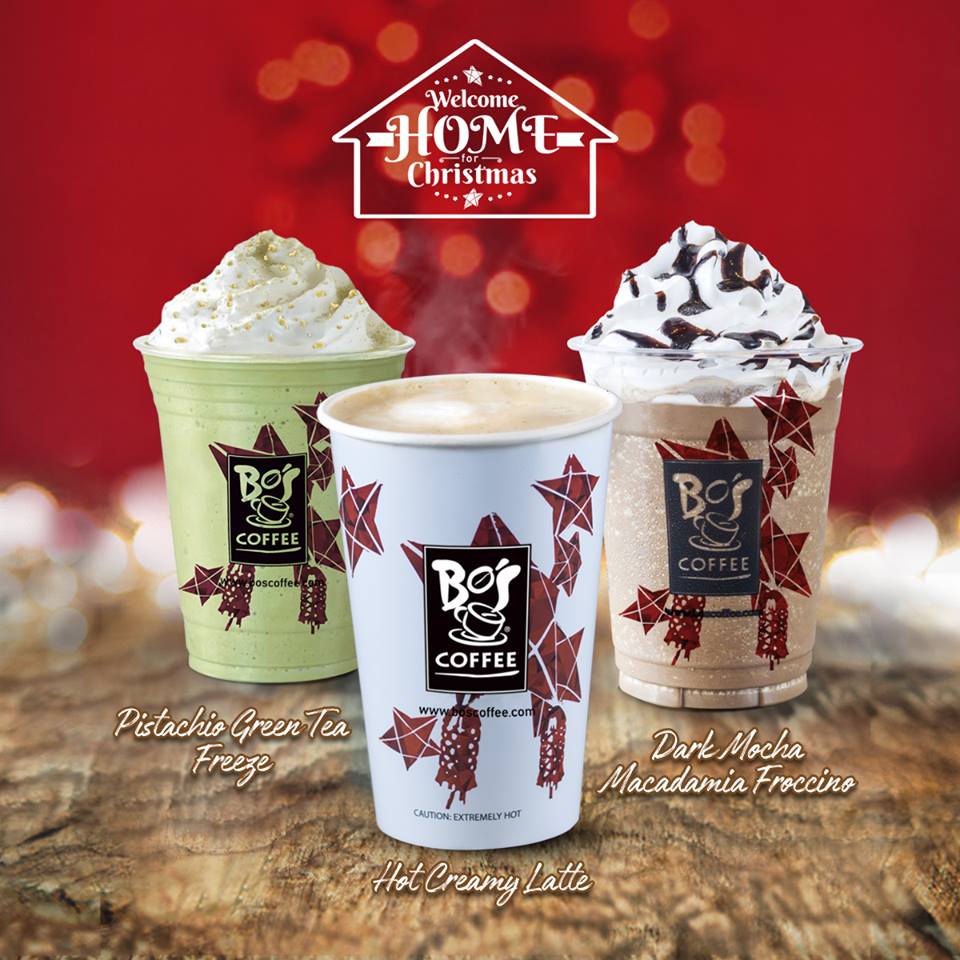 Bo's Coffee warms up the heart with their line of comforting drinks this Christmas: the Creamy Hot Latte, Pistachio Green Tea Freeze, and Dark Mocha Macadamia Froccino. Relax at their cozy cafés while indulging in these drinks with your friends and family!
Sunnies Café
'tis the season to eat and be merry! featuring our menu items for this holiday season! 🎄✨

🍰 lemon curd
🍰 holiday funfetti
🍰 kimye mint edition
🍰 mango graham milkshake

see you at the café! #sunniescafe

Posted by Sunnies Cafe on Saturday, November 10, 2018
Head to Sunnies Café if you want aesthetic shots this Christmas to post on your social media feed! Indulge their limited edition holiday desserts, the Lemon Curd and Holiday Funfetti, together with their Christmas drinks, Kimye Mint Edition and Mango Graham Milkshake, which are great when shared with your sweetheart.
Which ones are you craving for the most right now? Share your thoughts in the comments section below!