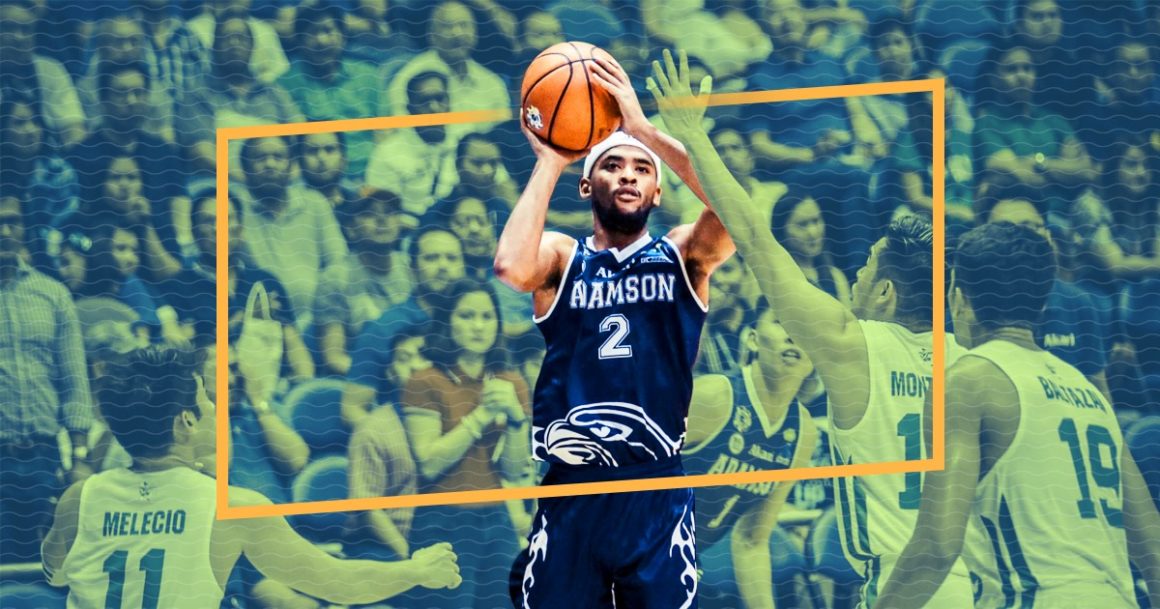 With the UAAP Final Four scheduled to start this weekend, we're listing down the reasons why each team can go all the way and win the men's basketball title.
When Franz Pumaren was hired to become the head coach of Adamson's men's national basketball team in 2015, it signaled a new era for the Soaring Falcons. And true enough, since the multi-titled head coach took over the team, Adamson has become a powerhouse in the UAAP.
In Season 81, Adamson finished with a 10-4 record and the second seed, securing a twice-to-beat advantage for their Final Four series against UP. Pumaren made a promise to deliver Adamson a title when he came over, and here are eight reasons why that could happen this year:
8. Adamson has beaten everyone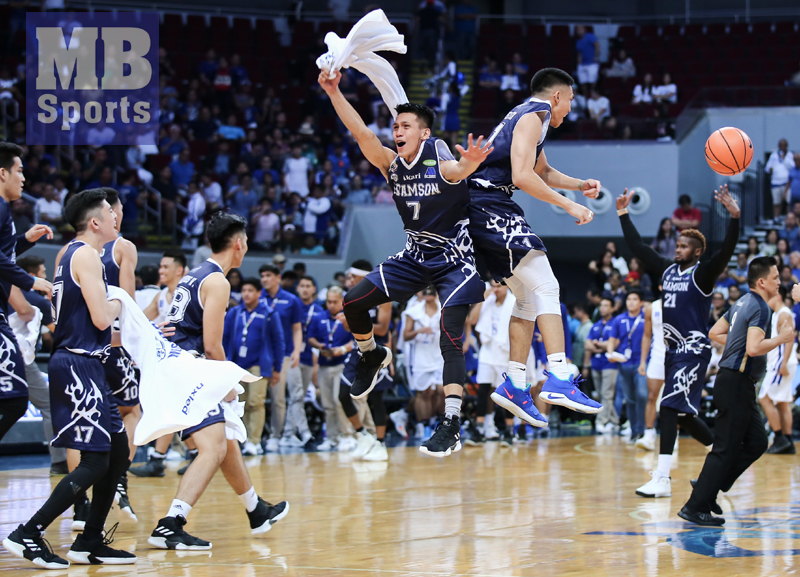 Aside from FEU and Ateneo, Adamson is the only other team in the UAAP to have defeated each opponent in the elimination round. That includes the Falcons' season-opening surprise win against the Eagles and their season sweep of the Maroons.
Adamson believes they should win every game they play, regardless of the opponent. That belief alone is enough of a morale-booster that makes this team a title contender.
7. Papi Sarr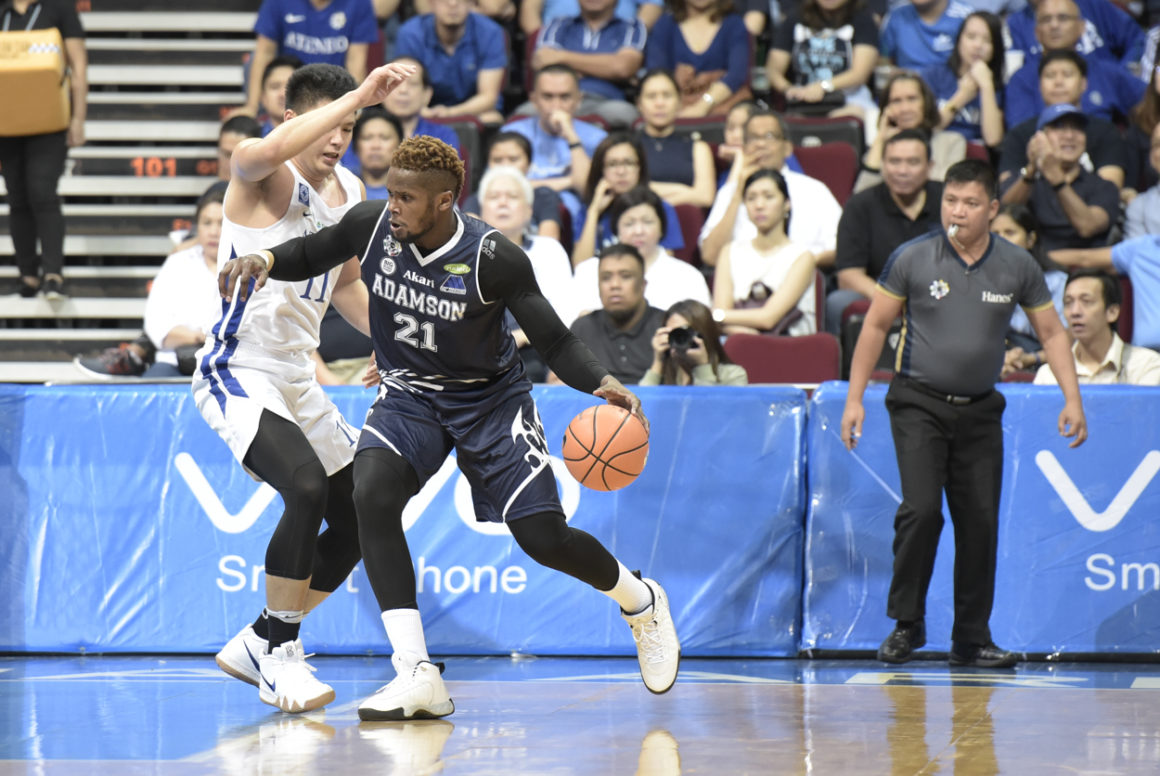 Adamson's foreign student-athlete was unable to get in game shape due to injuries for last season, but he's come back in a solid way for 2018. His ability to score baskets inside while protecting the rim on defense allows more versatility for Pumaren and his staff to work with, while providing the Falcons' opponents with even more headaches.
Adamson will need him to step up in the Final Four. If he does, they'll be in good position to go all the way.
6. Adamson forces you to make mistakes and then takes advantage
Adamson was second in the UAAP in terms of forcing turnovers by making their opponents cough up the ball 18.3 times a game during the elimination round. The Falcons also made sure to have their adversaries pay for their mistakes by scoring 16 TO points a contest, best in the UAAP.
A major part of the Falcons' game plan is to let opponents beat themselves thanks to constant pressure. That's why UP, and whoever Adamson faces in the finals if they advance, will have to be extra careful.
5. Defense is the name of the game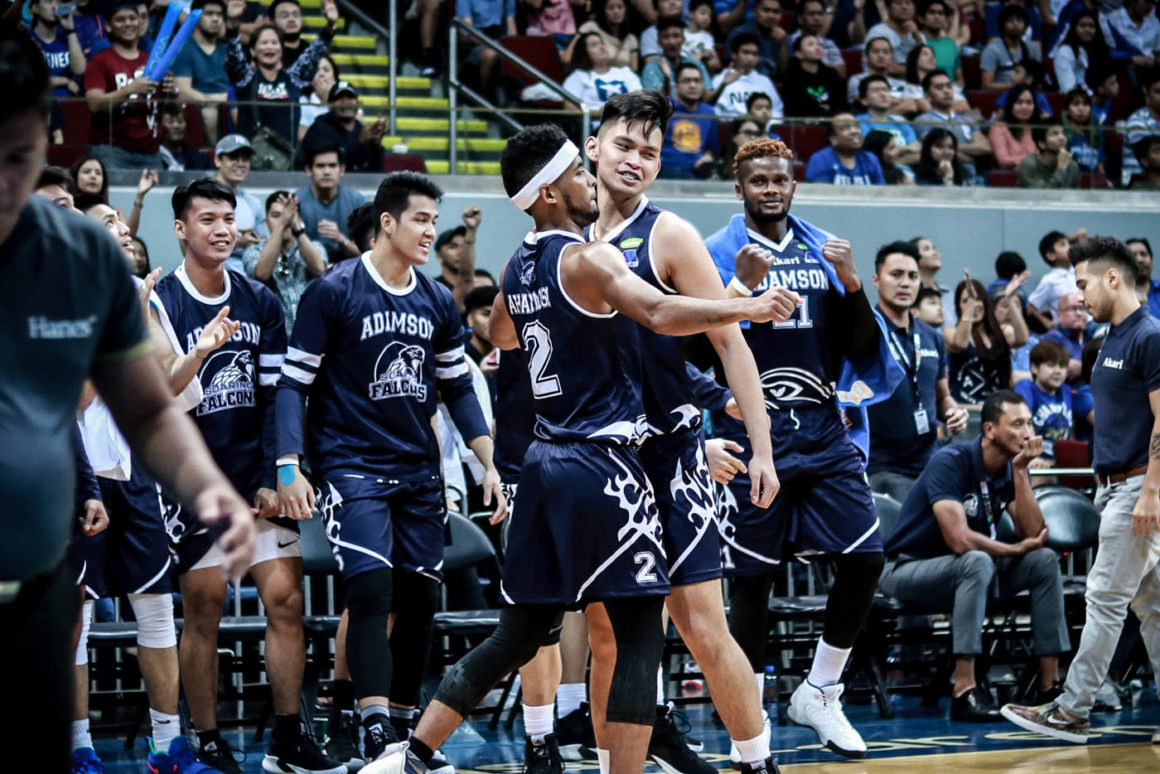 Aside from creating opponent miscues, Adamson is also a stout team defensively. The Falcons allowed only 70.6 points a game during the elimination round, which was second best in the league, while letting opponents convert only 37.4% of their shots, which ranked third. Moreover, Adamson led the league in steals and teams had less assists against Pumaren's boys compared to everyone else.
4. Sean Manganti
In his final season in the UAAP, Sean Manganti has established himself as a star in college basketball. Just ask UP.
The best part about Manganti's game is that he can hurt you in so many ways. You need to respect his drives because his length allows him to easily get to the rim, but he also has enough of a respectable outside shot that you can't give him enough space.
What makes Manganti so special as well is that he does a lot of the dirty work even if he's become a star. Add that to the fact that his dunks do their job of waking up the crowd.
3. Jerrick Ahanmisi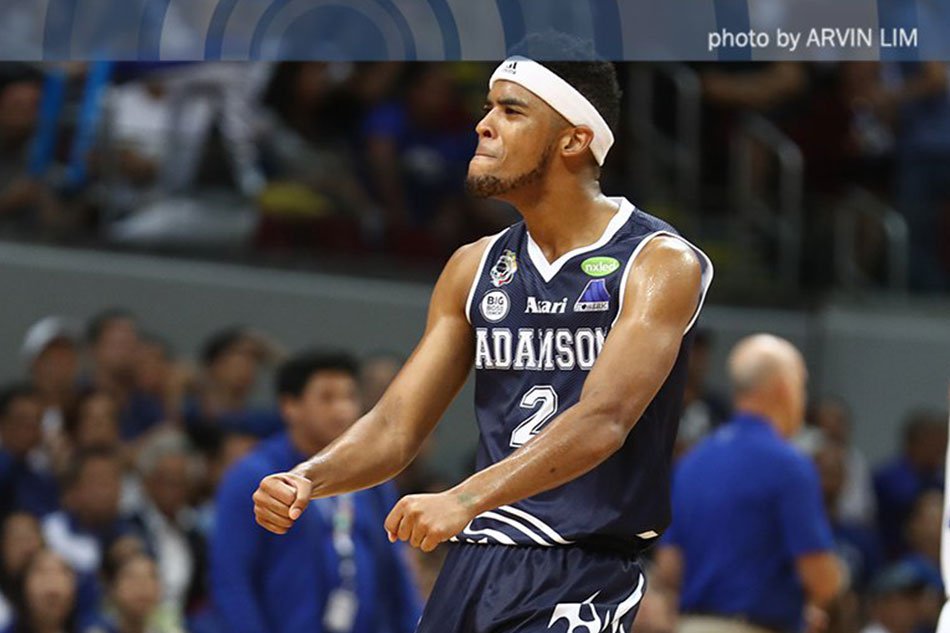 It's insane that once upon a time a couple of UAAP schools did not say yes to Ahanmisi, who this season was part of the league's Mythical 5.
If the Adamson star declared for the PBA this year, he'd be a top-5 pick. He has a terrific outside shot and can get a clean look almost any time because of his ball-handling skills. He's also become a solid team defender and leader for this Falcons, who treat him as their go-to guy.
Safe to say Ahanmisi will be hitting more big shots in his team's next few games.
2. This team hustles and grinds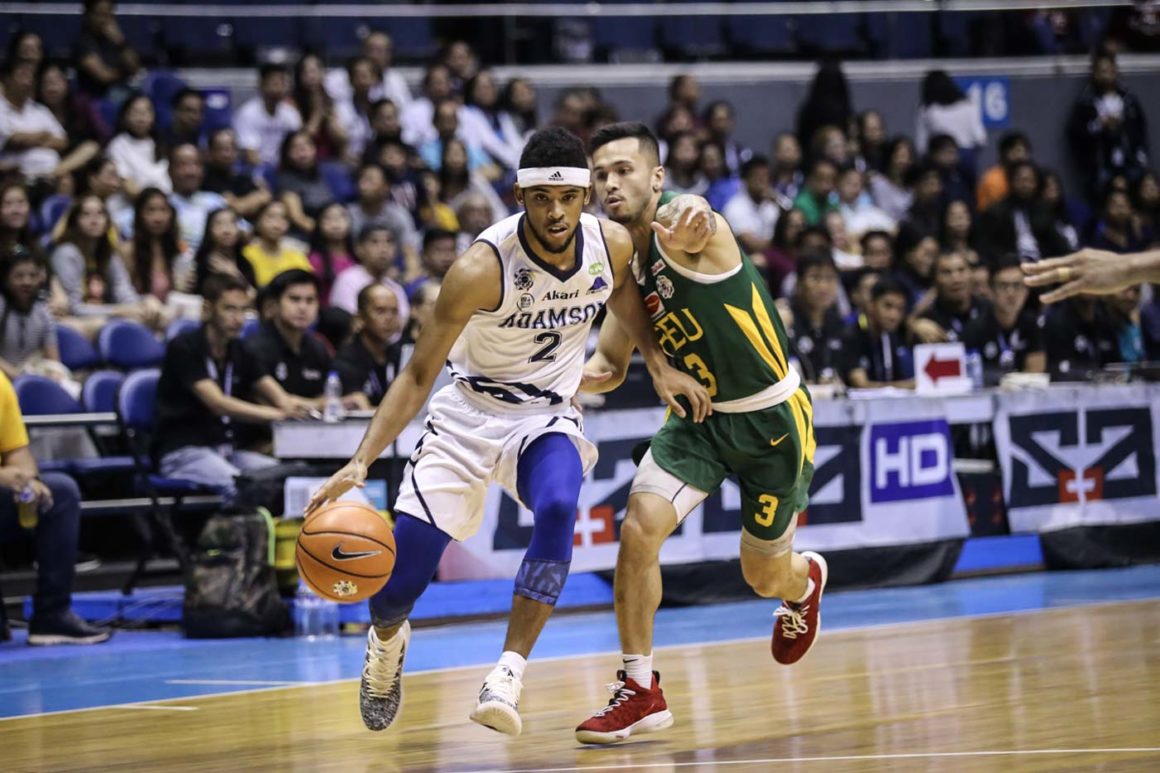 For the first time since Pumaren became Adamson's coach, this team is composed of guys who he usually likes to have: long, tall, hustling, and grinding. The Falcons aren't afraid to play physical and earn a few floor burns by diving for loose balls. The bench might not be the most talented in the UAAP, but safe to say few can out-work them on any given day.
1. The Pumaren Factor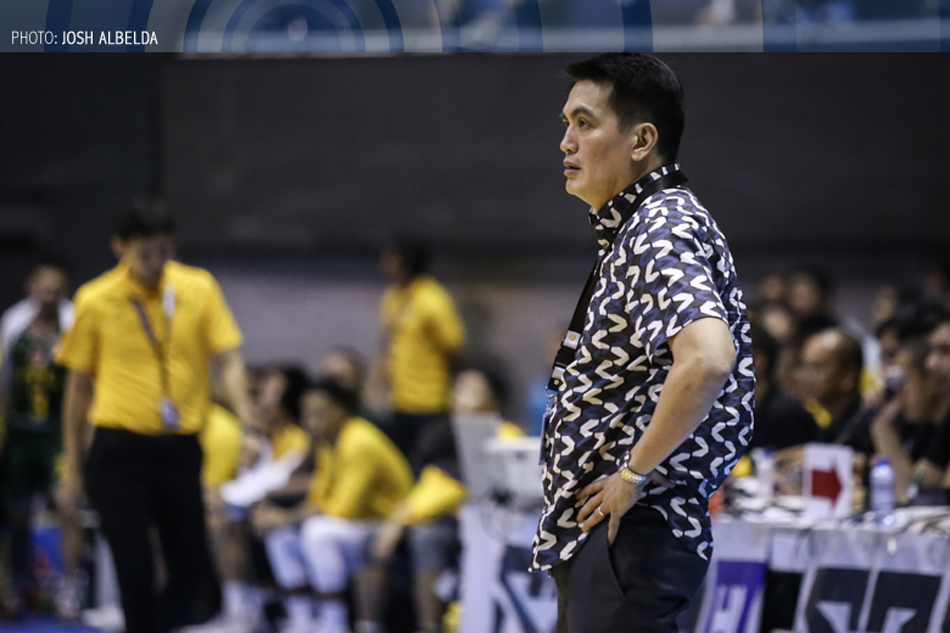 Franz Pumaren is as great a coach as there ever has been in Philippine college hoops. There's a reason why he won 6 titles with La Salle from 1998-2009 and made a few other finals appearances as well. Now, he's taken his act to Adamson where he hopes the same magic will rub off on these Falcons.
Pumaren and his staff often come well-prepared for any opponent, which is why this team has been solid in Season 81. Now that it's the Final Four, best be sure they'll be even more ready.
What do you think of Adamson's chances? Tell us below!