Tasty Food Products to Check Out at the Sikat Pinoy Nat'l Food Fair

By Karl R. De Mesa
The National Food Fair is a yearly effort by the The Department of Trade and Industry – Bureau of Domestic Trade Promotion (DTI-BDTP)to help promising small and medium enterprises (SMEs)—especially those from the regions—reach a wider domestic market and prep them for any export markets available in their niche. For SMEs looking to expand their retail, food aficionados, bloggers, and foodies of any stripe, this is going to be the kind of gustatory heaven that puts you into a happy coma.
With over 100 exhibitors from 18 regions, the various Pinoy provinces will put their best-known delicacies and culinary specialties forward in a spectacle that includes everything from meat, fish and marine products; processed fruits and vegetables; ingredients, sauces and condiments; wines and beverages; coffee, tea, and cocoa' bakery products, snacks and confectioneries; organic, herbal and natural products; even food supplements and vitamins. Whew.
This year's theme is titled "Piling-Piling Pagkaing Pilipino" and the experts that comprise the selection committee of the SikatPinoy Fair carefully screened all potential exhibitors for the four-day food festival to make sure that they thoroughly satisfy the quality control and safety standards.
Here are eight food products you might want to check out when you go to the fair. We can't wait to get a bellyful of all of them.
8. Miel De Oro Honig Honey
Coming from the highlands of Malaybalay, Bukidnon in Mindanao, this is raw, unfiltered, 100 pure and unheated honey. Using organic bee-raising methods, their bees collect nectar from coconut, pineapple, sunflowers, coffee, and wild flowers.
7. Dad's Special Pinangat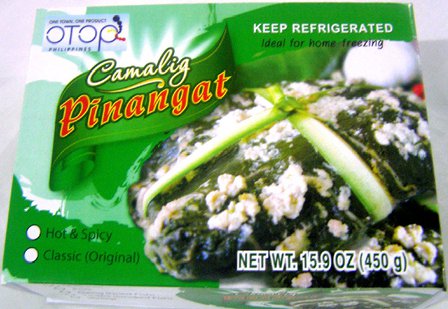 Bicol'sPinangatis a famous one for seafood lovers, it's a local dish made from taro leaves, chili, meat or dried fish and coconut milk but Dad's takes it up a notch to fire up your taste buds.
6. Cacao De Davao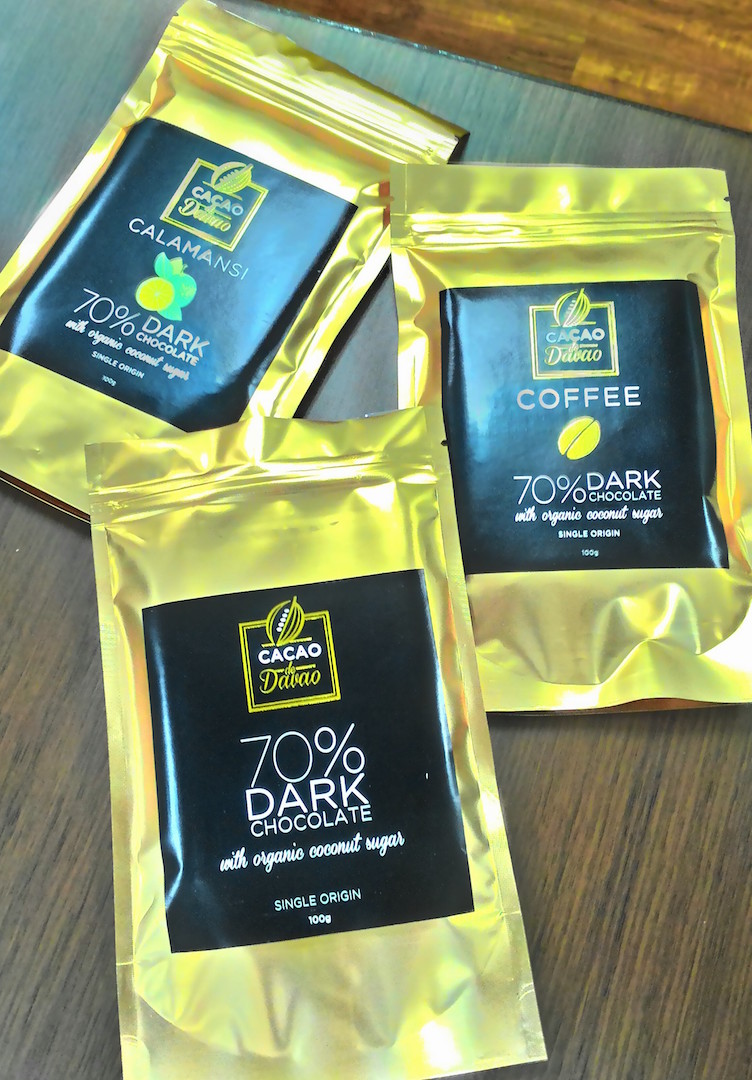 These are delectable dark chocolates made from the finest cacao beans of Davao. They also come in different flavors: chili, mint, calamansi, and etc. They also offer cocoa powder, cocoa nibs, chocolate caletts, tablea, and ready to eat treats such as brownies.
5. Namnama's Flavored Chips and Corniks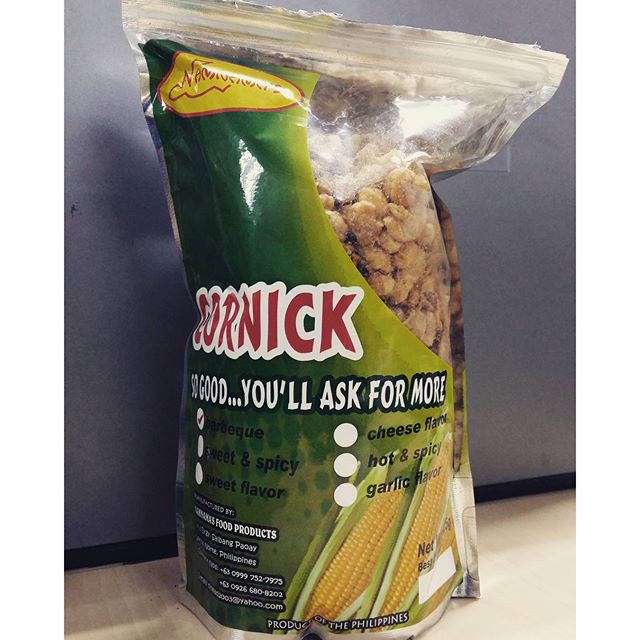 Like something new in your Pinoy snacks? Try these chips famous for barbeque, cheese and garlic-flavored corniks from Ilocos Norte. These guys also sell Taro, Banana and Cassava and Sweet Potato
4.Cesario's Chili Garlic Oils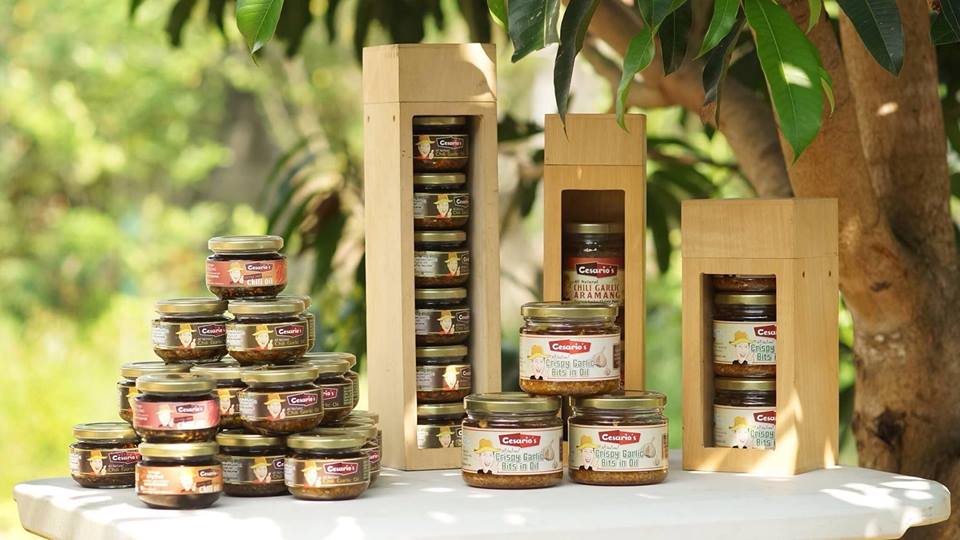 If extra zest in your dishes is what you want, then this is the new local gold standard for chili. Cesario's comes from Tuguegarao, Cagayan and they offer Chili Garlic Oil, Crispy Garlic Bits in Oil, Extra Hot Chili Oil, Chili Garlic Aramang, TuguegaraoLongganisa, Coco Vinegar and
3. De Metrio's Tropical Wines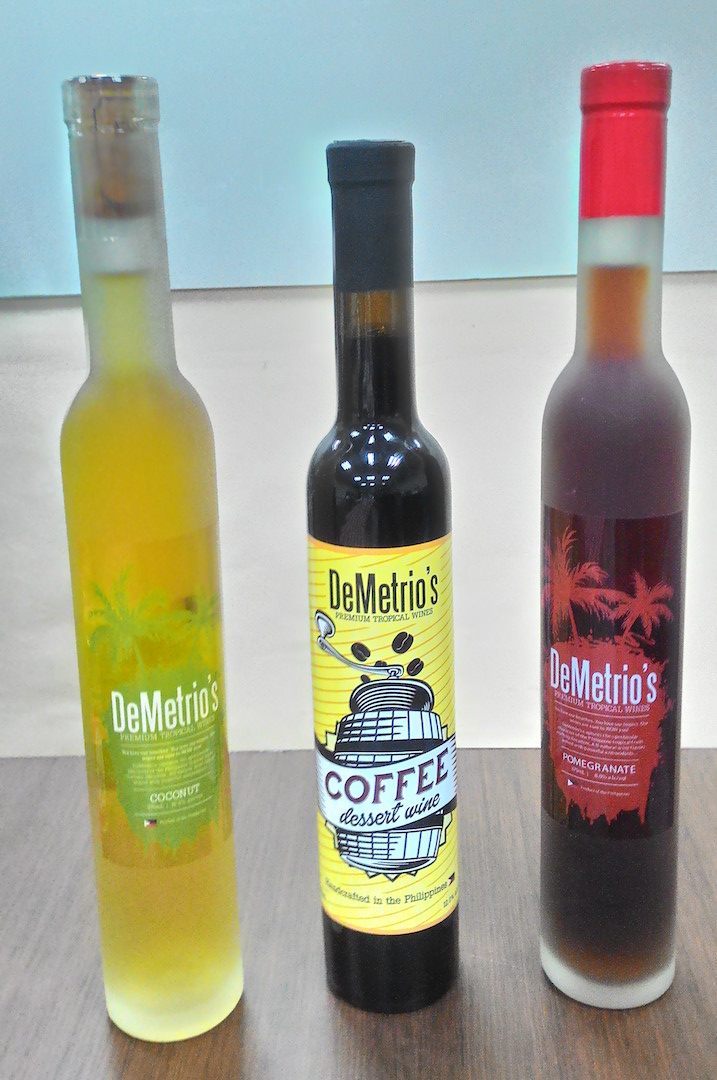 These tropical fruit and dessert wines are handcrafted at a micro-brewery in Fort Bonifacio, Taguig. Produced only in limited batches, the range of tropical fruit wines include mangosteen, passion fruit, coconut, marang, mango, dragon fruit, bignay, cashew, strawberry, and blueberry. The coffee-based dessert wines come in coffee, choco latte, and (drum roll please) dulce de leche flavors.
2. Voila Three-Step Jar Cakes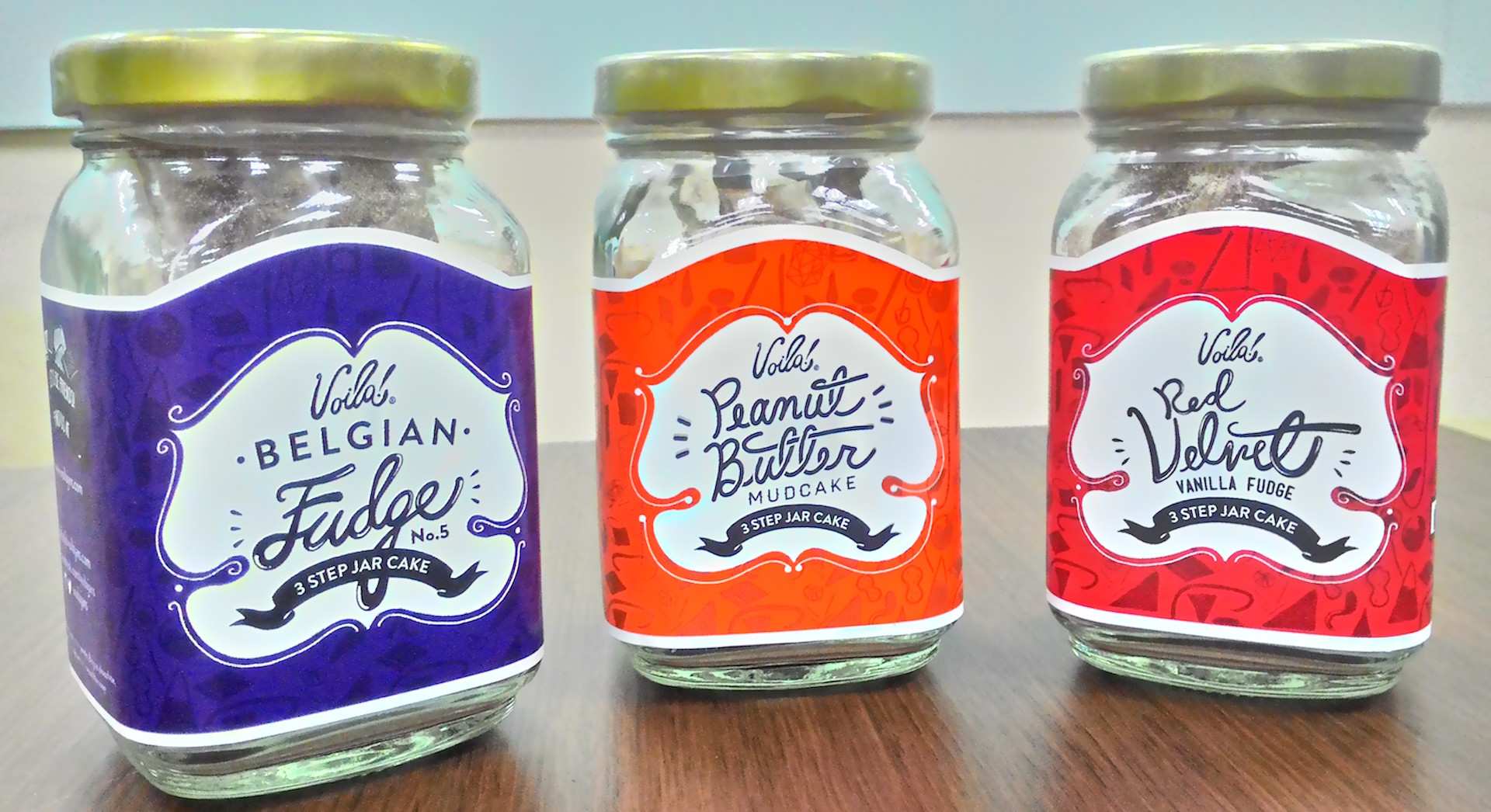 If you're a baker or somebody whod like to dabble in cake-making then this is going to be something to really look at. Already featured in various local food mags, this innovative product lets you bake a cake in three steps: 1) add water; 2) mix ingredients; 3) microwave for one minute. Available flavors include Belgian fudge, peanut butter, and red velvet.
1. Sta. Maria Dairy Farmers' Products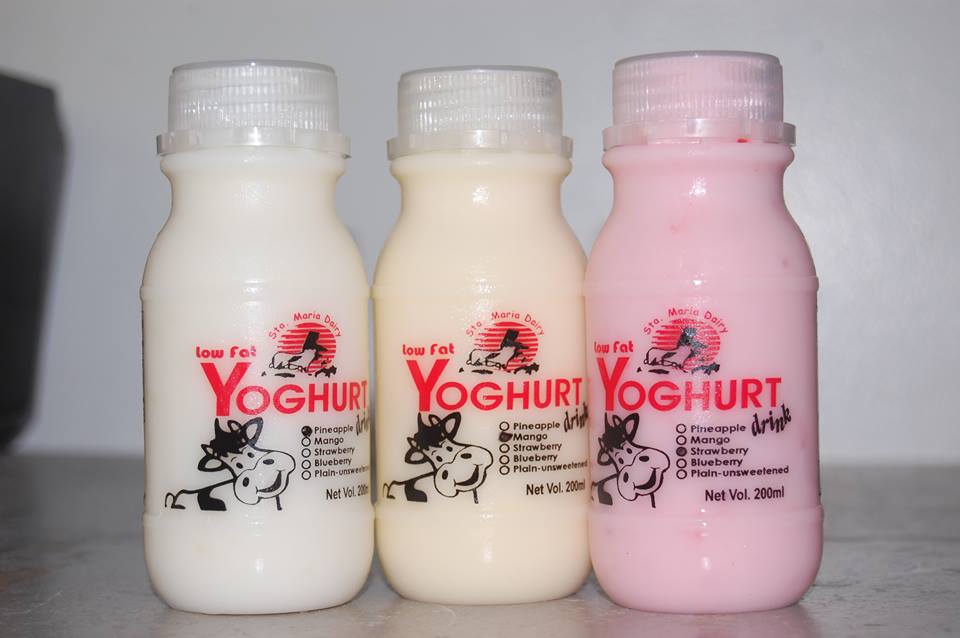 Ah, humanity's ill-advised but nevertheless utterly pleasurable romance with dairy. This multi-purpose cooperative in Bulacan offers yummy treats likeyoghurt, KesongPuti, fresh milk, milk bar, chocomilk and the always delicious pastillas.
The 2016 SikatPinoy National Food Fair will be held from March 16 to 20, at the Megatrade Halls 1 to 3 of SM Megamall and is FREE and open to the public. For inquiries call the DTI-BDTP at 751-3223, or send an email to bdtp@dti.gov.ph.