The Different Cab Drivers
You Meet in Manila

The Philippines isn't exactly perfect when it comes to public transport. The MRT keeps breaking down and the promised improvements seems like it won't happen anytime soon, even if certain government officials were willing to be run over by a train if said improvements don't happen. Buses and jeepneys continue to demonstrate how to drive like a complete selfish fucking asshole on the road. Yes, pick up and drop off passengers in the middle of the road. Good for you. Then there are Manila's taxis.
There was once a time when taxis signaled a sigh of relief when it came to commuting. You're able to travel from point A to point B without having to constantly stop and pick up passengers in the middle of the road like buses do. That isn't the case anymore. Today, they can be some of the vilest fiends to walk this earth. If they're not asking for an additional 50 to the fare because "trapik e" (as if 50 pesos will somehow contribute to a traffic-less EDSA), they have the gall to curse and threaten passengers with violence. And they complain how services like Uber and GrabTaxi are taking away their income and that they have families to feed. Well boo-fucking-hoo. Some might say they do that because they need the money. "Nagha-hanap buhay lang." To which we'd love to reply with, "E gago ka pala e! Kame, hindi din ba nagtratrabaho? [Insert expletive here]." Do we ask for a plus 50 pesos for an article revision? But we digress.
Here are just some of the cab drivers that you may have the (dis)pleasure of riding with.
8. The Autopilot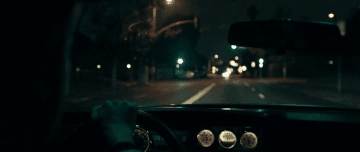 Not as bad as the other entries in this list, the autopilot doesn't say a single word and sometimes would not listen to your instructions. Not necessarily a fun ride or a safe one but surprise, they're able to get you to your destination. Why are they quiet? Are they having a bad day? Are they plotting a murder? Did a gypsy put a curse on them and rendered them unable to speak? We'll never know.
7. The Opinionated One
Getting some rest and enjoying some quiet time getting to your destination is impossible with this guy. Then again, it's understandable how they can be talkative. They drive for hours and hours on end, with just the passenger keeping them company to combat the loneliness and despair that could be clouding their minds. They have an opinion on everything, from politics, to food, to sports. Some opinionated ones are different from others though. You get the mildly talkative to those shoving their thoughts down your throats.
6. The Crooner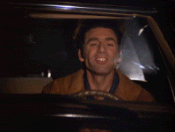 Whatever radio station your cab tunes in to, this driver will sing. Whenever Chicago, The Eagles or Air Supply comes on, stand the hell back. This guy's about to deliver a shameless and uber-confident show-stopping number that you won't soon forget. At this point you're thinking, oh man I wish I got the autopilot. If you hear "shwelve" one more time, your head will explode. Or join the driver in singing because you have to admit, these songs are catchy as hell and the rare occasion that the driver has the voice of angel.
Side note: ever noticed how Air Supply always plays whenever you're in a cab?
5. Yung Puyat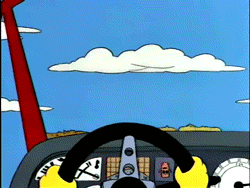 A cousin of the autopilot, this guy's been driving for hours without any sleep and may reek of a kidney-destroying energy drink. Riding in one of these is a death sentence. They may fall asleep during a traffic light, go past your stop by a few kilometers, or may ram into whatever the hell is in front of you. You may need to yell a few times just to wake him up. Times are hard, and these guys have to resort to pulling all-nighters just to break even.