"Can a girl be in love with two boys at once?" That's for Lara Jean to decide in the brand new sequel of hit movie To All the Boys I've Loved Before set for release next year.
It's been almost two years since Lara Jean Covey (Lana Condor) and Peter Kavinsky (Noah Centineo) ended their fake relationship, started a real one, and made the rest of the world fall in love with them. It's safe to say that after the credits rolled, everyone was requesting for a part two… "And Part Two you shall have!" says Netflix. But will it be at the expense of Peter Kavinsky's heart?
To all the boys Lara Jean loved before
View this post on Instagram
In 2014, Jenny Han published a novel that went on to be a best-seller. It told of a hopeless romantic girl named Lara Jean who wrote secret letters to boys she used to like. The letters get unexpectedly mailed and she finds herself in a pickle. Her sister's boyfriend received one and to avoid awkward circumstances, she forged a fake relationship with ex-crush, letter-recipient, and school jock Peter Kavinsky.
To All the Boys was warmly received by everyone, teenagers and adults alike. Although a romcom movie was nothing new, this one was loved for its light-heartedness and the new faces which went on to become stars.
P.S. I Still Love You
We couldn't be more excited to share that yes, just like Jenny Han's trilogy, To All the Boys will be having a sequel movie entitled P.S. I Still Love You.
Lara Jean and Peter K are finally a real couple! As Lara Jean navigates the tricky waters of real love, she finds herself leaning more on her sisters Kitty and Margot, her friend Chris, and an unexpected new confidant, Stormy, to help her manage the complex emotions that come with this new chapter of balancing a relationship and figuring out her authentic self.
Just as you think everything is peachy with Lara Jean and Peter K, another recipient of one of Lara Jean's old love letters enters her life again. She must rely on herself more than ever as she's confronted with her first real dilemma: Can a girl be in love with two boys at once?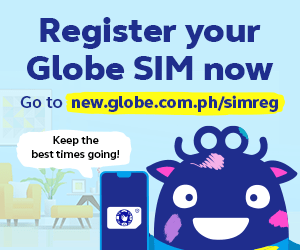 Let's talk about John Ambrose McClaren
View this post on Instagram
That "another recipient" is pertaining to the one and only John Ambrose McClaren.
Peter K better hold on to his girl, there's a new character in town and he's as equally dashing and charming. Old school friend John Ambrose McClaren crosses paths with Lara Jean once again and leaves her confused: does she love him as a friend or does she have real feelings for him?
Now played by Jordan Fisher, John Ambrose McClaren will shake things up a bit because there's nothing better than a little love triangle. You might end up saying "Peter Kavinsky who?"
IN PHOTOS: A first look at the movie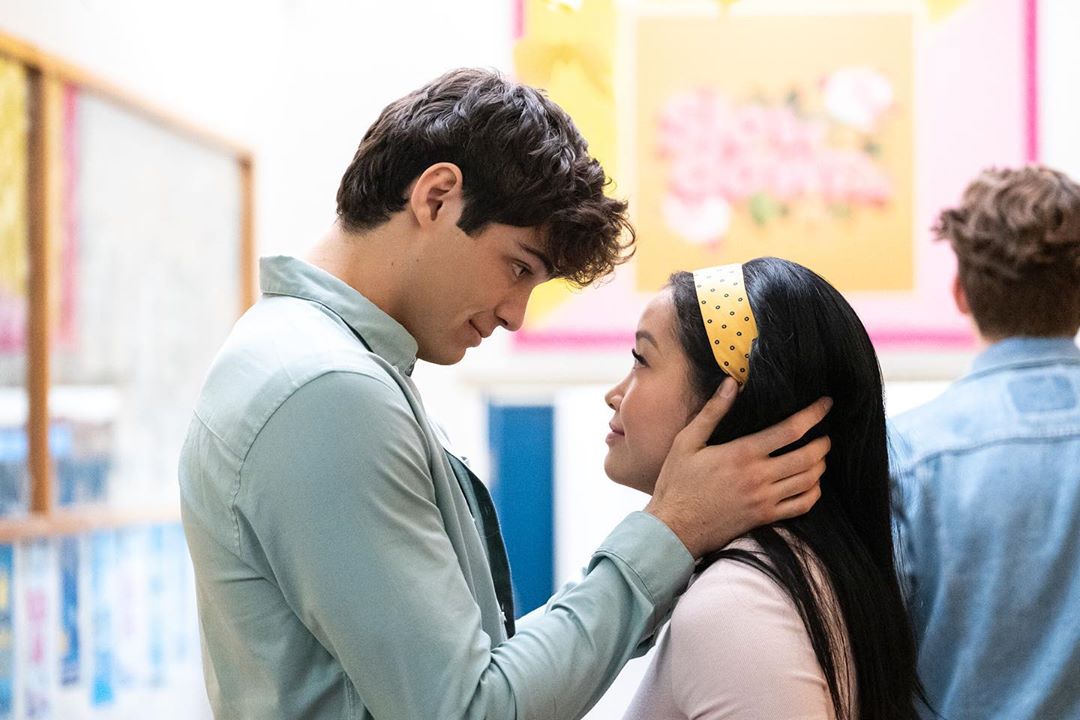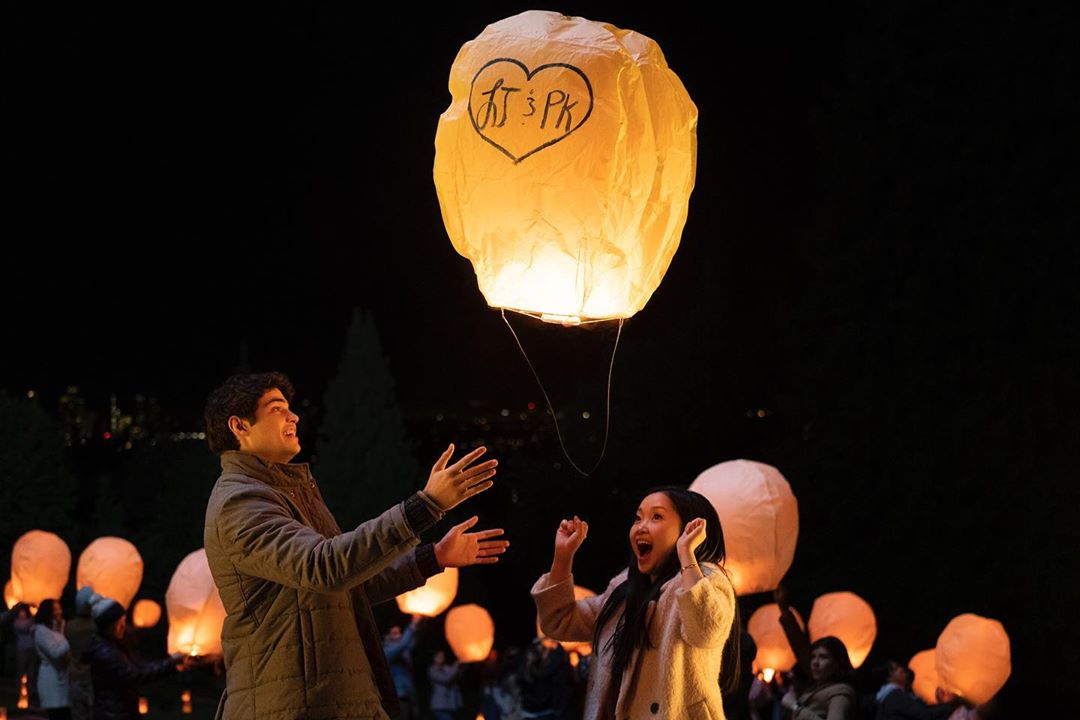 Last week, author Jenny Han shared movie stills from PS I Love You. It showed Lara Jean and Peter K having fun on a romantic date releasing a paper lantern with "LJ & PK" written in a heart. It also showed Peter apparently meeting Lara Jean's family! But what makes the photos so exciting is that there's a still of John Ambrose McClaren dancing under the snow with a dressed up Lara Jean. What's happening in these photos?!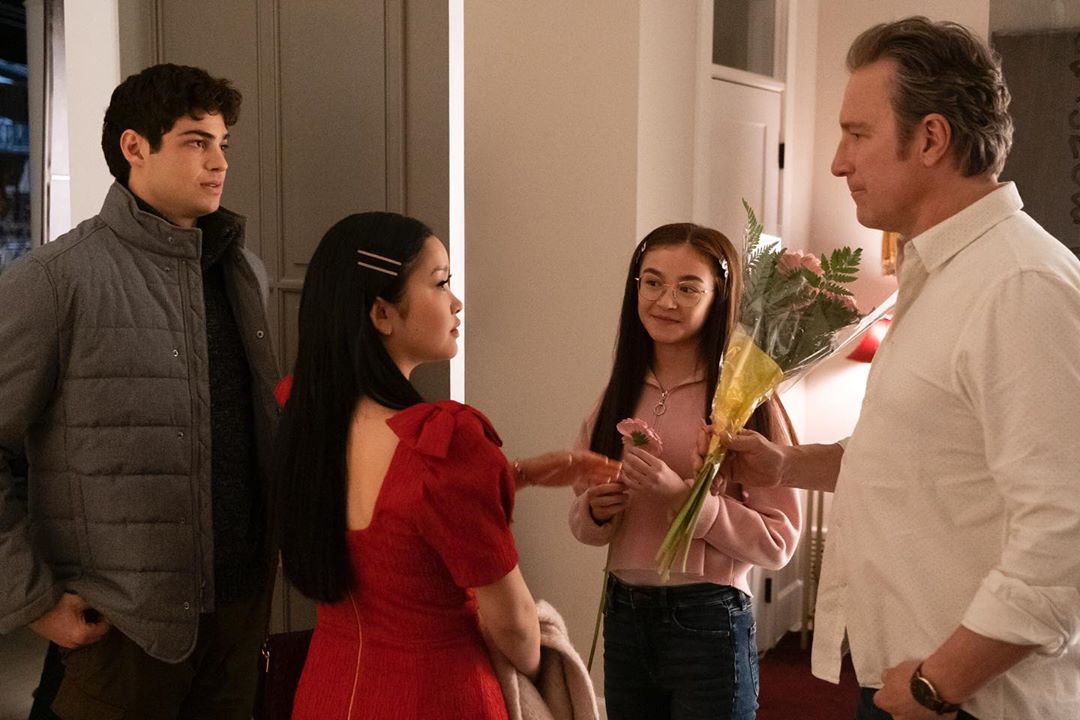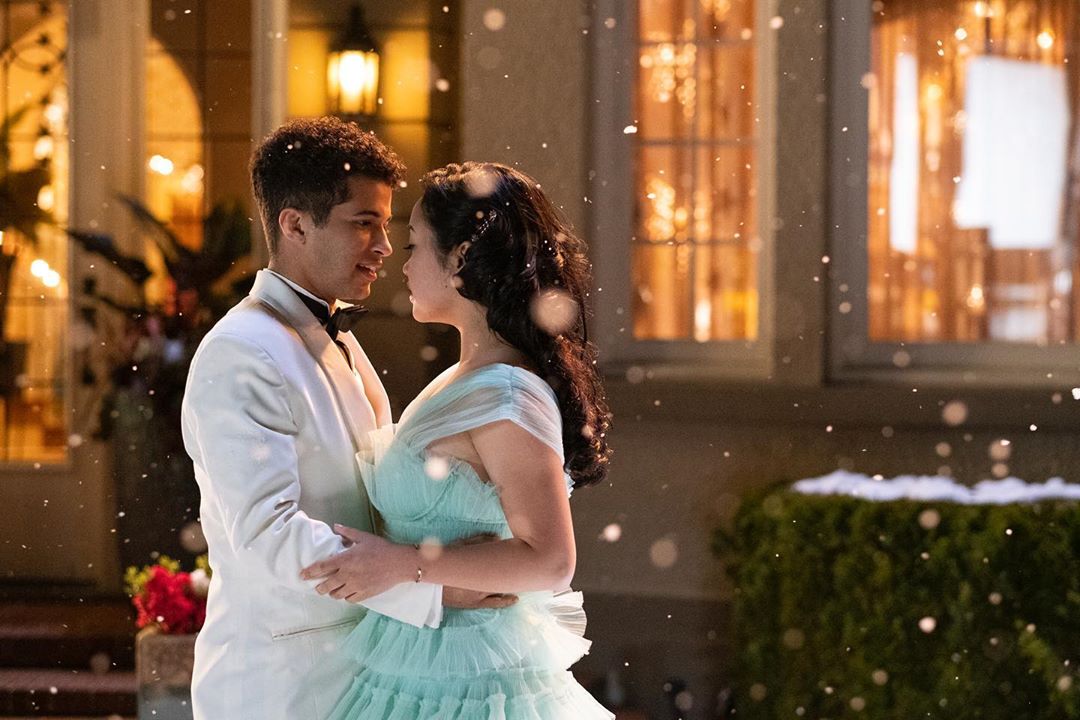 Meet the cast
View this post on Instagram
Your favorite characters are back! Noah Centineo and Lana Condor reprise their roles as Peter Kavinsky and Lara Jean Covey respectively. We'll also get to see Margot, Kitty, and Dr. Covey reprised by Janel Parish, Anna Cathcart, and John Corbett. There are also new additions to the cast: Trina Rothschild, Trevor, Stormy, and John Ambrose McClaren portrayed by Sarayu Blue, Ross Butler, Holland Taylor, and Jordan Fisher.
To All the Boys Part 3 is coming
View this post on Instagram
To make you even more excited, Jenny Han's third and final Lara Jean book, Always and Forever is also getting a movie as confirmed by Netflix back in August 2019. The movie is actually in production and might be released sooner than you think!
Everyone else is excited
HERE FOR ALLLLLL THE @Jordan_Fisher CONTENT!!!

— MandellaPigri (@msscarbary) December 12, 2019
PETER AND LARA JEAN ACTING OFFICIALLY LIKE A COUPLE I'M GONNA CRY #covinsky #psistillloveyou pic.twitter.com/hSjxj7NDZT

— seni (@annesfray) December 12, 2019
tatbilb: not leaking anything and posting 4 stills at once? ✅

promoting the main character which is in fact lara jean oh did i mention she's a woman ✅

giving the fans content of the two leads in videos and cute bts picture ✅

after movie: "huh?" https://t.co/u1k42Yx78y

— (@fineasstiffin) December 12, 2019

Less than two months to go before we see Covey and Kavinsky again!
And finally, the release date
Feb 12th!!!!

— Jenny Han (@jennyhan) December 12, 2019
P.S. I Still Love You drops on Netflix on February 12, 2020, just in time for Valentine's Day. Better mark your calendars!
How excited are you for this movie?