The Asia Pacific press conference for Netflix's newest fantasy epic was held last Dec 12 at Conrad Hotel Manila in Pasay City, Philippines. In attendance were showrunner Lauren Schmidt Hissrich (Daredevil, The Defenders) and lead actor Henry Cavill (Justice League, Night Hunter) moderated by local actor Matteo Guidicelli.
Cavill (rhymes with "travel") plays the lead role of Geralt of Rivia, while Freya Allan stars as Princess Ciri, and Anya Chalotra (Sherwood) plays Yennefer of Vengerberg.
Both Cavill and Hissrich talked about how it was working on the grind of such a big medieval fantasy series, bringing the books of Andrzej Sapkowski to life, and how two people who love the fantasy genre have been given the opportunity to creatively frolic in one of the most beloved of modern European epics.
Based on the series of books by Polish fantasy author Andrzej Sapkowski, The Witcher later came to pop culture prominence when games developer CD Projekt Red took the books as inspiration and made the first game The Witcher in 2007, then followed it up with The Witcher 2: Assassins of Kings in 2011, and finally to the multi-awarded The Witcher 3: Wild Hunt in 2015. Prior to all that, there was a TV series based on the books, produced in the early 2000s in Poland titled The Hexer.
Here are excerpted highlights from that presser.
Henry is a big gamer and fanboy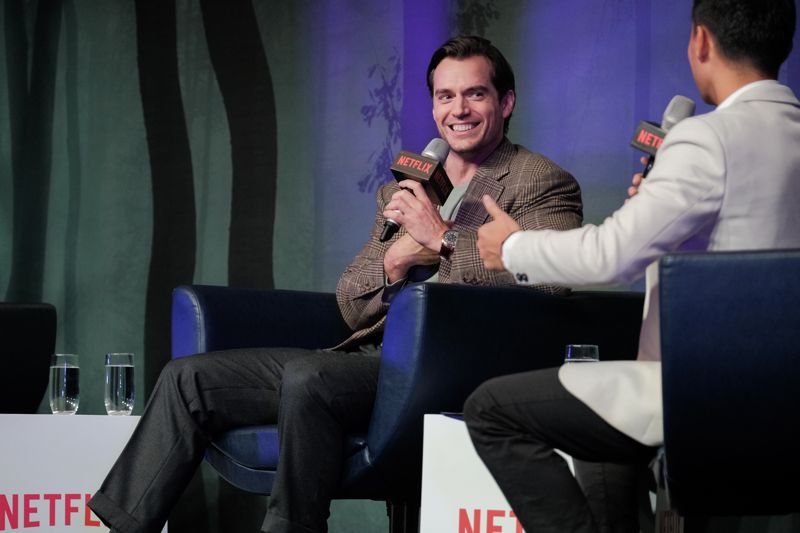 HENRY CAVILL: My introduction to Geralt [of Rivia] first came through the games.
I've been a big PC gamer since I was a young boy. Then when I got the offer, Lauren [Schmidt Hissrich, showrunner] told me there were a series of books. I knew there were books but I just assumed they were based upon the games.
Little did I know they'd actually been written way before the games. I read them and fell in love with them. It was just a wonder to read something with such a fresh take on the fantasy genre. I was absolutely a fan.
Henry campaigned for the role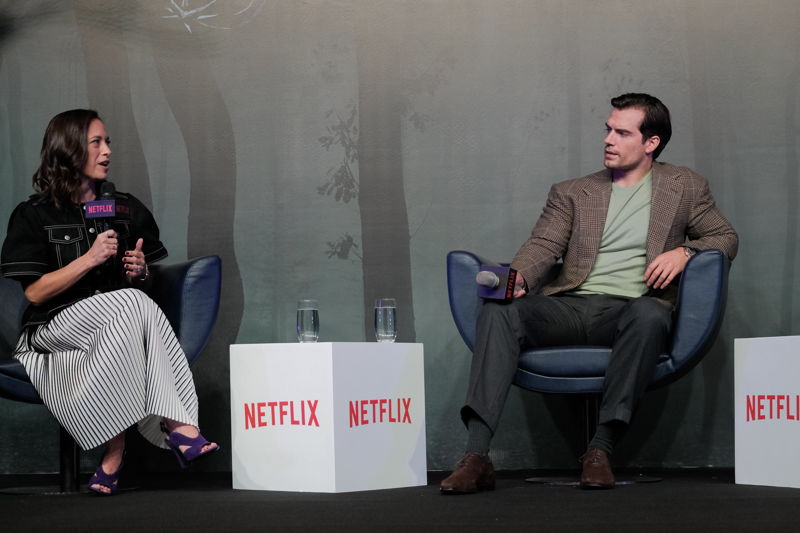 HENRY CAVILL: I heard that Netflix were making a show and I told my agent early on that I'd at least like to be in the room as early as possible and see if I can get this. See this is really, really important to me.
So then after some time I called him again and asked if he'd done anything yet? And he said yeah we called Netflix but nothing's going on yet but we'll keep on calling until we find out what's going on. I'd call them back every three days.
Then when finally Lauren was taking meetings, they likely told her "look you got to meet this guy, otherwise he's going to tear down the door, and it'd be embarrassing." I met Lauren and she had to go through the casting process.
I think it was about six to seven weeks later that I got the call asking if I would like to audition for the role? I was on holiday at the time, so I cancelled my holiday and we all flew into New York. Had the audition and the rest is history.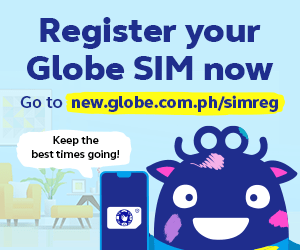 They shot at locations all over Europe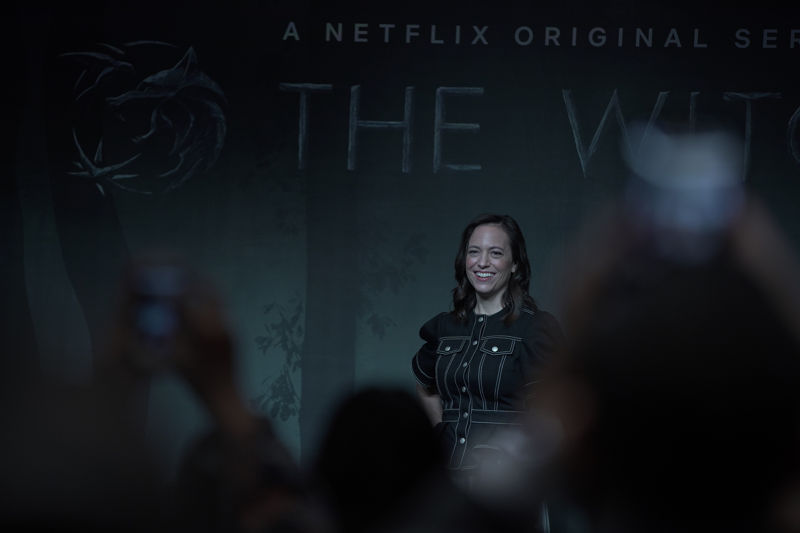 LAUREN SCHMIDT HISSRICH: Real places were important to us because the games already existed and they're of course CGI. So it was important for us to got to as many real places as we could and capture actual beautiful scenery.
We primarily shot in Budapest, that's where most of the sound stages there. We shot almost every forest we could get to. We shot in Vienna, Austria and we shot in Poland especially because the books are Polish. It was really important to us to go back to where the books were from, making sure we're capturing that essence.
Then there was almost a month long shoot in the Canary Islands in Spain. In terms of shooting that was likely the most incredible since we were on top of a mountain and then on the white sand beaches. Two units were going on all the time. Unfortunately Henry and I were always on the cold units and then we'd see the other unit they'd be wearing swimsuits. How come we're always freezing?
Becoming Geralt was an organic process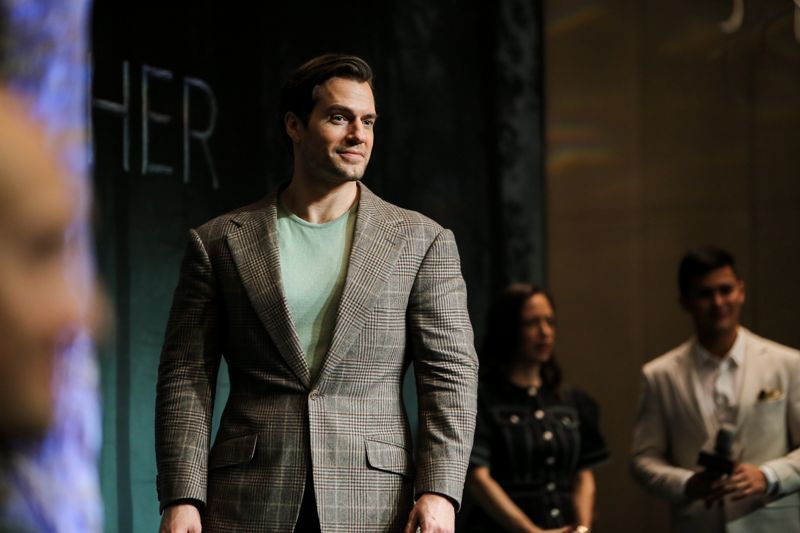 HC: For me the preparation for Geralt was almost in-built. I've been a fan of the fantasy genre since I was a boy and my father would read to me before I could read and almost everything was in fantasy. And my reading for pleasure has more often than not been in fantasy. So when I was playing the games I was thinking how could I get this to become a movie or TV show?
Then when I got the role it all happened quite naturally, internally speaking. We had discussions on how to adapt the books and the look and the tone. When I finally got in the hair and make-up chair, the girls in charge of making me look like Geralt did such an amazing job that what I couldn't do by myself preparation wise was finished off in that two-hour process every morning. We had three wigs and they all went through different processes.
Fighting style: No stunt doubles for Geralt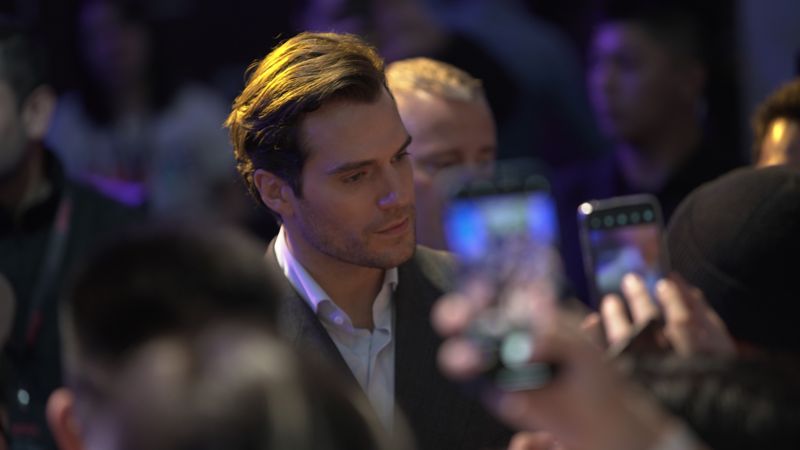 HC: This one, absolutely no stunt doubles [for me].
The sword I used was heavy to a degree. The trickiest thing about fighting on set with a heavy weighted sword is that you're not actually swinging it to kill someone. So it's really stopping the sword is the trickiest bit. In an ideal world you're not making contact with anyone's hands or anything when it comes to stunt fights but if you're doing a very technical fight it's pretty much par for the course that you're going to make contact.
The most difficult thing about training for any role is finding the time to fit the training in. For this one in particular it was very different because of the athleticism of Geralt's fighting style. He has a lot of pirouettes and explosive movements and a lot of uneven ground.
You're not fighting in a gym, but in a slope with cobbles, or it's raining, whatever the case may be. So you need to make sure everything is protected and that you build up the right muscle group. Hips, knees, elbows, shoulders. And that's what me and my trainer focused on the most.
It was crucial to flesh out all characters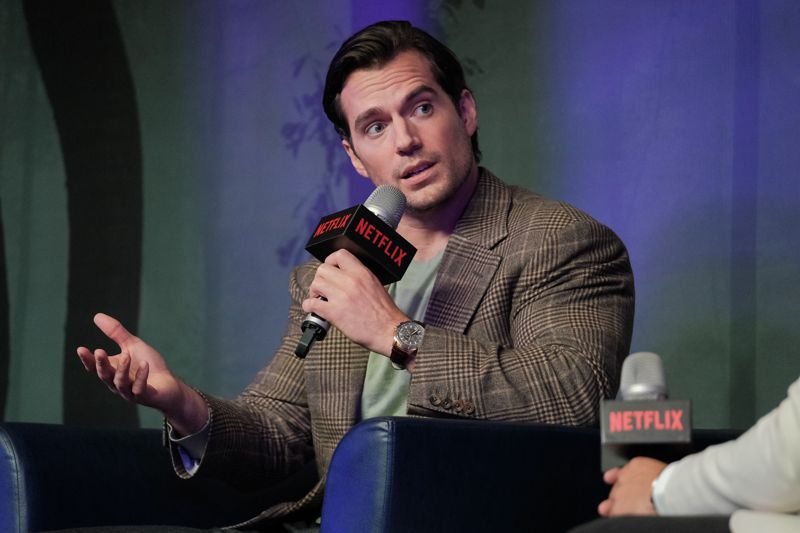 LSH: I never think of myself as a "female writer." I'm just a writer trying to tell good stories. What's important to me is that the stories we're telling about women are as dimensional and as interesting as the ones about men. It's not about women being more important. It's not about men being more important. It's about making sure these characters are fully fleshed out.
For me, I like to tell the story of The Witcher as a broken family coming together. There's Geralt, Yennefer, and Ciri. They all have to be interesting characters if the collision of those three can be interesting. Geralt in the books is an incredibly fleshed out character who has soul and depth, his dreams, and where he wants to go. I wanted to make sure we understand the same thing about Yennefer and Ciri.
When Henry Met the Author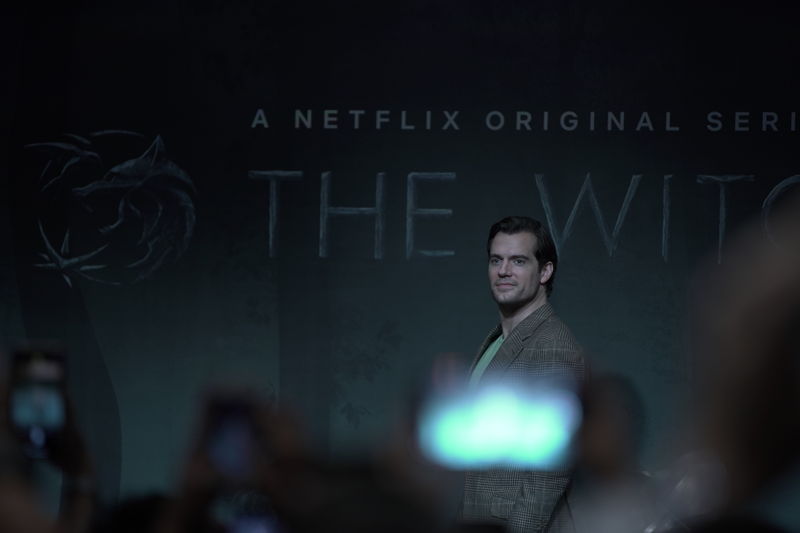 HC: I was obviously very nervous to meet [book author] Andrzej. And I was in full Geralt costume and make-up. So I was about to do this stunt, a drop from the ceiling to the floor about 18-feet high. The trickiest thing about it was it was backwards, with someone on top of me at the time. The first thing he says about it is "I didn't write this, it's not my fault! You can't blame me!" I'd love to have another sit down with him and wax lyrical about the books and the world.
The Continent Is a Brutal Place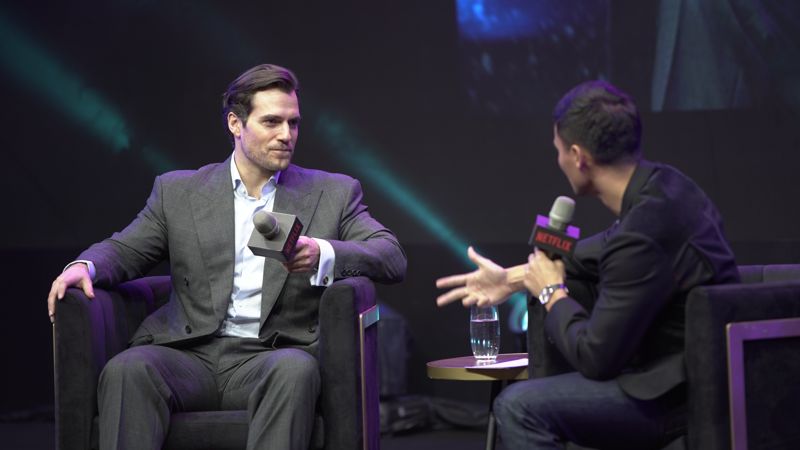 HC: Politically speaking, The Continent is not a wonderful place to live. There are a lot of tensions between the different species. And then between the humans there's a lot of political tension. Everything is just like a tinderbox and it's just waiting for a spark to set it off.
LSH: Plus there are just monsters running rampant just killing people!  It was challenging to adapt because of how much story there is. See there are eight novels. So we have eight hours to tell a chapter basically of Geralt and Yennefer and Ciri's journey. So we went back to the short stories, the first book that Andrej wrote. So there are really cool monsters in there too, but it's mostly about Geralt's adventures. But we really wanted to build up The Continent for what it is and the people that are in it, the politics, and the society. Where do witchers fit into that? Geralt's journey is mostly about loneliness at the beginning, a lot of being outside.
Geralt of Rivia's Real Superpower
HC: Aside from being incredibly fast and strong Geralt also has great endurance and a longer life than your average human. He can also cast basic spells. This is all part of a process with alchemical trials that makes him into a witcher. These spells aren't as strong as the kind of spells that magicians and sorceresses can cast. But when combined with the combat ability and his physical prowess they can be incredibly deadly.
I think Geralt's true superpower though is his capacity to love. His belief about the world isn't necessarily what he feels on the inside. He's a lover and a fighter.
"The Witcher" will be streaming on Netflix on December 20