Pinoy netizens were abuzz this weekend with the very public sagutan of celebrity couple Jelai Andres and Jon "King Badger" Gutierrez, shooting them up the trending topics along with the news of the implementation of ECQ. In case you aren't familiar with them, Jelai is a Youtube vlogger and actress while Jon Gutierrez is an actor and member of Pinoy hip-hop collective Ex Battalion. The two are famous as a couple, albeit in quite a controversial way, with their fans having witnessed and supported them through all their ups and downs.
Unfortunately, according to allegations, King Badger has reportedly cheated again on his wife Jelai. And this isn't the first time infidelity happened in this relationship, making the situation all the more difficult for all parties. Here's a brief timeline of the long, arduous relationship of Team Jolai.
The beginnings of Team JoLai
Jelai Andres and Jon Gutierrez started creating content online separately. Jelai used to work overseas in Qatar, where she also occasionally did side gigs as a host and performer in the Filipino communities. Her performances were posted online, and soon, she started gaining online popularity. Meanwhile, Jon used to work as an accountant in the United Kingdom and made a name for himself by posting videos joking around with his mom.
Despite being separated by oceans, Jon had already seen videos of Jelai performing, immediately becoming a fan as a crush developed. So when Jelai saw one of Jon's video and shared it on her social media platforms, their fans went crazy and created the tandem Team JoLai.
2015: Team JoLai became an actual couple
View this post on Instagram
According to Jelai, she and Jon officially got together in 2015. The two seemed very happy, posting lots of content together on both their individual and couple social media platforms.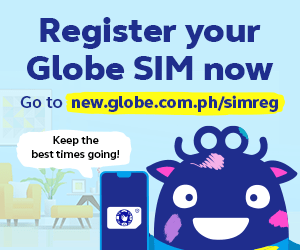 2016: The first instance of adultery
This happiness, however, didn't seem to last long. In 2016, JoLai fans were shocked when Jelai shared a long Facebook post talking about women giving their all to the man they love but getting repaid with an affair and heartbreak. She made the post in reference to her then-boyfriend Jon cheating on her with another woman. Friends and even some fans and netizens said they did see Jon with the other woman, which solidified the split all the more. This marked the first break-up of the famous internet love team.
2018: Back again
For some, that would've been it, but for Team JoLai, they still gave it another chance. In 2017, they gave their relationship another try, and even TV show Magpakailanman dedicated an episode to their love story. In 2018, they officially tied the knot. It seemed like a happily ever after — until it wasn't.
March 2019: Another cheating incident
In March 2019, five months after they got married, Jelai announced her decision to separate from her husband. She first posted a photo on Facebook with a cryptic caption: "I was quiet but I was not blind." Her fans took this as a sign of another cheating incident, and it was confirmed when shots were fired back and forth between the alleged third party (Toni Fowler) and Jelai. Jon kept mum all this time even when he was the whole reason this whole mess started.
October 2019: A 'comeback' in the horizon?
Jelai says no.
In late 2019, during the meet and greet of common friend and YouTube vlogger Zeinab Harake, the former couple was seen joking around, sparking rumors of a 'comeback.' JoLai fans were delighted, but Jelai was quick to shut this down.
2020: Vlogs galore
But fans remained hopeful when the two started filming vlogs together in 2020. It was as if nothing happened and Team JoLai was back. Things seemed to be looking up when both Jelai and Jon were cast in GMA's romantic-comedy series Owe My Love. They frequently posted vlogs and photos together, and Jon even surprised Jelai for her birthday last February.
And just a few days ago, they even posted a vlog where Jon served as Jelai's personal assistant for the day. All seemed well. But it really wasn't.
March 2021: The latest sagutan
If you're having sex w/ a guy who's married or who's in a relationship, or trying to break a guy & his girl up regardless of how long you've known him,you're the scummiest most ignorant worthless bitch on planet earth and you're a hoe! 🗑 Be careful girls coz you represent ur mom

— Jelai Andres OFFICIAL (@JelaiAndres) March 4, 2021
Earlier this month, Jelai already posted a subtweet directed at the third party who is "having sex w/ a guy who's married or in a relationship." She even put it up as her pinned tweet. A couple of weeks later, another cryptic tweet followed: "My silence is not my weakness but the beginning of my revenge! [devil emoji] char! Cheers!"
Fans were surprised to see that things weren't looking too good for Team JoLai. It all came to head when Jelai's sister Candy made a Facebook post addressing an initially unnamed person (later confirmed to be Jon) not to ask for help from her family after all he did. Jon added fuel to the fire when he commented on the post, saying "Pasikat lang? Yan dami mo nang likes at shares 'ate.' These things should be fixed privately at hinde pino-post sa social media. Pinopost para saan? And pagkakaalam ko si Jelai ang asawa ko at hinde ikaw."
This back and forth went on and on, until Jelai herself entered the comment section, "Oh ngayon alam mo na yung salitang "fixed" at "asawa". "Privately"??? Ahhh privately katulad ng kababuyan mo. Nakakapagod ng hndi lumaban eh ako pa binabash ng sobra sobra at inaaway at sumasalo sa mga gawaing ikaw gumagawa e." She later turned to Twitter to air out her grievances over Jon's infidelity.
At lahat ng kasama mo sa bahay alam kasi lagi mo palang dinadala sainyo!Ambabait ko sainyong lahat. Kaya pala hndi ako kumportable pagksama ko kayo lahat kasi lahat kyotntraydor ako. Kinikilig kilig pa kayo samin kuno.Ako naman si tanga kinikilig din! Awit! Nakakapanliit sobra!

— Jelai Andres OFFICIAL (@JelaiAndres) March 27, 2021

Since the former couple has made their relationship and breakup very public, netizens (whether a fan or not) have been throwing their opinions at the two. It got to the point that Jelai had to address everyone telling her what to do (with some even accusing her of cheating) and ask them to stop and put themselves in her shoes:
Private dpat?Pag kyo nsa stwasyon ko dba kyo llaban?Dna pwde yon now!Bnbash nyoko todo e,kya need kona lumabn.Lgi nlng ako thimik?Kailngn nyo mlman totoo!Dba un gsto nyo?Mineet komga frnds ko dhl sbrang nssktan ako,needko sila.Tpos ako yung my kabit?Need kona pagtanggol srili koe

— Jelai Andres OFFICIAL (@JelaiAndres) March 27, 2021
Regardless of whether their relationship was as public as it is or not, you should remember that they're still people, with thoughts and feelings. Despite the fact that they share what seemed to be every aspect of their lives, you should remember that they really don't. You're only seeing a fraction of their lives, and you shouldn't be so quick to pass judgment. Just worry about yourself live your own life — nasa pandemya pa rin po ang buong mundo, lalo na ang Pilipinas.
Leave a thumbs up if you made it all the way to the end. Congratulations, I guess. Updated ka na sa trending.