After catching the World Premiere Gala of Ten Little Mistresses (Sampung Mga Kerida) — eight days before it officially premieres on Prime Video — there's only one thing to say: Director Jun Robles Lana has done it again. In fact, we daresay he has managed to top the artistry of his previous films like Die Beautiful and The Panti Sisters. Lana's latest work is the first Filipino Amazon Original movie, a campy riot comedic murder mystery top-billed by the best Pinoy comedians. To excite you for its February 15 release on Prime Video, here's why you should watch it.
A fresh plot
View this post on Instagram
Ten Little Mistresses is a spicy and extravagant kabit movie that doubles as a wonderful Pinoy whodunit. It's got all the favorite Pinoy genres wrapped in a pretty little bow — drama, comedy, mystery, and mistress. Lana's film tells the story of a widowed billionaire Valentin Esposo (Arcilla) and his ten mistresses fighting tooth and nail to become his new legal wife. But when Valentin suddenly turns up dead, all ten women end up being prime suspects. What's left to do is either confess to the crime or prove their innocence and unmask the real killer.
Lana said that during the lockdown, when malls and cinemas were closed, he thought of ways "to get Pinoys to be interested in films again." And since he loved reading mystery books as a kid — The Hardy Boys, Nancy Drew, etc. — he started working on his dream to write a whodunit flick. But since most Pinoys probably won't appreciate "too cerebral murder mysteries," Lana said he added the element of multiple mistresses to make it even more interesting. And he was right.
Plot twist after plot twist

If you're assuming the plot is predictable, you've got another thing coming. Not even halfway into the movie and the audience is already spoiled with a major plot twist. And then it keeps coming until you decide you can't trust what you see on the screen and you just have to enjoy the ride. Lana has elevated expectations and you can expect jaw-dropping reveals when you stream it with your family.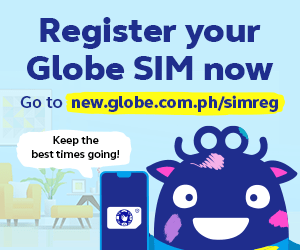 An A-List cast
View this post on Instagram
A mix of comedy legends and fresh faces top-bill Lana's much-anticipated movie. There's Eugene Domingo (Lilith), Carmi Martin (Magenta), Pokwang (Babet), Agot Isidro (Helga), John Arcilla (Valentin), Kris Bernal (Diva), Arci Munoz (Aura), Sharlene San Pedro (Moon Young), Adrianna So (Because), Iana Bernardez (Coco), Christian Bables (Lady G), Kate Alejandrino (Sparkle), and Donna Cariaga (Chiclet). The cast list alone is intriguing, even without knowing the plot or what the movie will look like. But Ten Little Mistresses proves it's the whole package — from actors to the visuals to the costumes!
Everyone finds their moment to shine

With a cast this powerful, there's a delicate balance to keep if everyone is to get their fair share of the limelight. Thankfully, Lana says it was a fun ride working with them too: "With a cast like this, all we really have to do is point the camera at them."
Domingo was a chameleon, able to shapeshift into whatever the role called for — whether that's a blue-eyed butler or a heartbroken friend. Pokwang's comedic timing is impeccable and will have you chuckling all throughout and Martin more than gave justice to her entitled mistress character. Even Cariaga, the right hand of the head maid, got to throw one of the funniest lines in the movie. But even though each mistress is a strong character, we have to give Bables credit for his role as Lady G. Once he decided he's had enough of hiding behind a wig, Bables acting as a kerida out for revenge was a joy to watch.
The extravagant costumes

NGL, one of the best parts of the movie is watching the fashionable ten little mistresses cycle through their glitzy and glamorous wardrobes. You'll never find these queens slipping — from zumba outfits to elegant evening gowns that could put local beauty pageant contestants to shame. All of these eye-candy outfits are borne from the hard work of costume designer Jay Lorenz Conanan and headpiece and wig artist Jaydee Jasa.
Lessons on woman empowerment
No matter how funny and campy Lana's movie is, it still comes with a timely lesson — empowered women don't need the approval of a man to be their own person. They don't need a man to feel loved and tell them how much they're worth. Valentin could shower them with huge diamonds, a land title, and a new sports car, but he can't fill the void in their hearts because only they could do that. These ten mistresses each have their own quirks and flaws — a gold digger, annoying influencer, Gen Xer, millennial, copycat — and pitted against each other they could tear each other apart. But working together as ten alpha females? They're more powerful than being a kerida.
The quotable quotes
If you've got a room full of A-list actors and fresh faces raring to show the world what they can bring to the table, sparks fly. Ten Little Mistresses did not only go all out for the visuals, they've got the comedy and quotable quotes down pat too. Keep an ear out for iconic Pinoy movie lines like one from No Other Woman (2011) which actually starred Martin.
It's the first Filipino Amazon Original movie
View this post on Instagram
Ten Little Mistresses proudly owns the title of being the first Filipino Amazon Original movie. Once it premieres on Prime Video, it will be included in the roster of exclusive local titles such as "Drag Den with Manila Luzon" and "Whether the Weather Is Fine."
"I'm so thrilled that we will be watching one of my passion projects come to life on the big screen. This film is something I've always wanted to do ever since I became a filmmaker and the fact that it's now the first Amazon Original movie makes it even more special," said Lana during the gala night.
"We wouldn't have been able to do this without the support of Amazon Prime Video. So from the bottom of my heart, thank you for believing in Filipino talent and artistry, and looking forward to more fruitful collaborations in the future," he added.
How to stream Ten Little Mistresses
Lana's Ten Little Mistresses will be available on Prime Video in the Philippines and in more than 240 countries and territories worldwide on February 15, 2023. It's the perfect movie to stream a day after Valentine's or, as Lana put it, "ang araw ng mga kerida."
Watch the official trailer here:
Check us out on Facebook, Instagram, Twitter, TikTok, and YouTube, to be the first to know about the latest news and coolest trends!