The Wanderland Festival has turned into a yearly go-to tradition for music lovers in the Philippines. Although the event's line-up won't always give you the names you might constantly hear on mainstream radio, the now 5-year-old festival consistently boasts of bands which draw loyal supporters who adore their music.
Part of Wanderland's appeal is also the other activities present at where the event takes place. Mix that with yummy food, refreshing alcohol, and solid company, and that one day a year when the festival happens is one of the more exciting dates of the calendar.
Here were the 8 best parts about this year's Wanderland Music Festival:
8. The food and drinks, of course!
It's not a music festival unless you're holding a cup of beer with one hand and eating a toppings-heavy hotdog sandwich with the other.
What complemented 2017's Wanderland was this year's added choices of food options. Whether it was shawarma you were craving for or a burrito from Army Navy, you were sure to get what you wanted. And whenever guests got tired of Tiger beer, choices of Rhum Coke, Vodka Sprite, or even Patron XO were available.
You know what they say – a happy tummy means a happy life.
7. Art everywhere
This is always a big theme of the Wanderland Music Festival, and they didn't disappoint this past weekend. There was art almost everywhere you turned at the Filinvest grounds in Alabang. Paintings on the wall, lit words from lyrics of the songs being played, and many more. The music of Wanderland may provide the life, but the art brings a feeling of soul.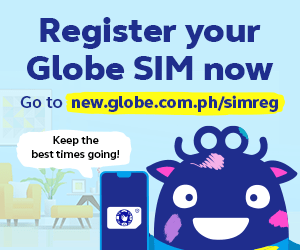 6. Warm on a Cold Night
.
There's something magical about the tunes of Honne. Maybe it's the smooth voice or the passionate lyrics. Bottomline is, it's an incredible sensation to be serenaded by the band's music, and that's likely what hundreds of people felt simultaneously at Wanderland.
5. The Ting Tings – it's a catchy name!
Loud and fun plus electric and colorful, The Ting Tings brought the energy during their performance. Every second the band was on the stage, it was just wise to shut up and let them do their thing.
4. Yuna, Yuna always
The great part about Yuna is that those in attendance could somehow relate to her. Now not everyone is born with as amazing of a voice or can give out as much charm as she did when she was on stage, but being a girl from Kuala Lumpur, Malaysia who had musical dreams – and eventually got to collaborate with Usher! – must have inspired others in the crowd who have the same ambitions.
Plus, she's a really, really talented musician. Did we mention that already?
3. Sweet Disposition
.
There are some songs where the best option is to keep quiet and to let each tone touch your life. It didn't matter that it took the Temper Trap forever to get on stage or that they sang other pieces; it was well worth the wait for Sweet Disposition.
2. Sometimes, you don't even need words
.
Who knew that music just from instruments could be so wonderful? As a music-lover once told me, the best thing about Explosions in the Sky is that you can listen to them despite what emotion you're feeling at the moment – happy, sad, angry, whatever – and you'll feel understood.
1. ILYSB, LANY
.
When LANY took the stage at Wanderland, even they looked genuinely surprised at how much crowd support they received – as if they didn't think that many people would show up to watch them. To put it lightly, that wasn't the case. The band's music is beautiful, and by the time their set was done, it felt like time went by in such a flash. The next time they return, it has to be a solo concert.
What were the highlights of this year's Wanderland for you? Tell us about them below!