The 8List.ph Guide to 2020 Planners: Part One
Oct 16, 2019 &nbsp • &nbsp Kyzia Maramara
Since 2019 will be over in a mere 2 months, we all know what that means… IT'S PLANNER SEASON AGAIN! For the next few weeks, those who are dedicated to owning yearly planners (not necessarily those who have a plan for their lives) will be choosing one planner they will commit to for the rest of the year 2020. But you know, since there's bound to be a lot of planners out there, it's not a crime to buy two or maybe three!
Take your pick of these planners:
FILED Scribble Planner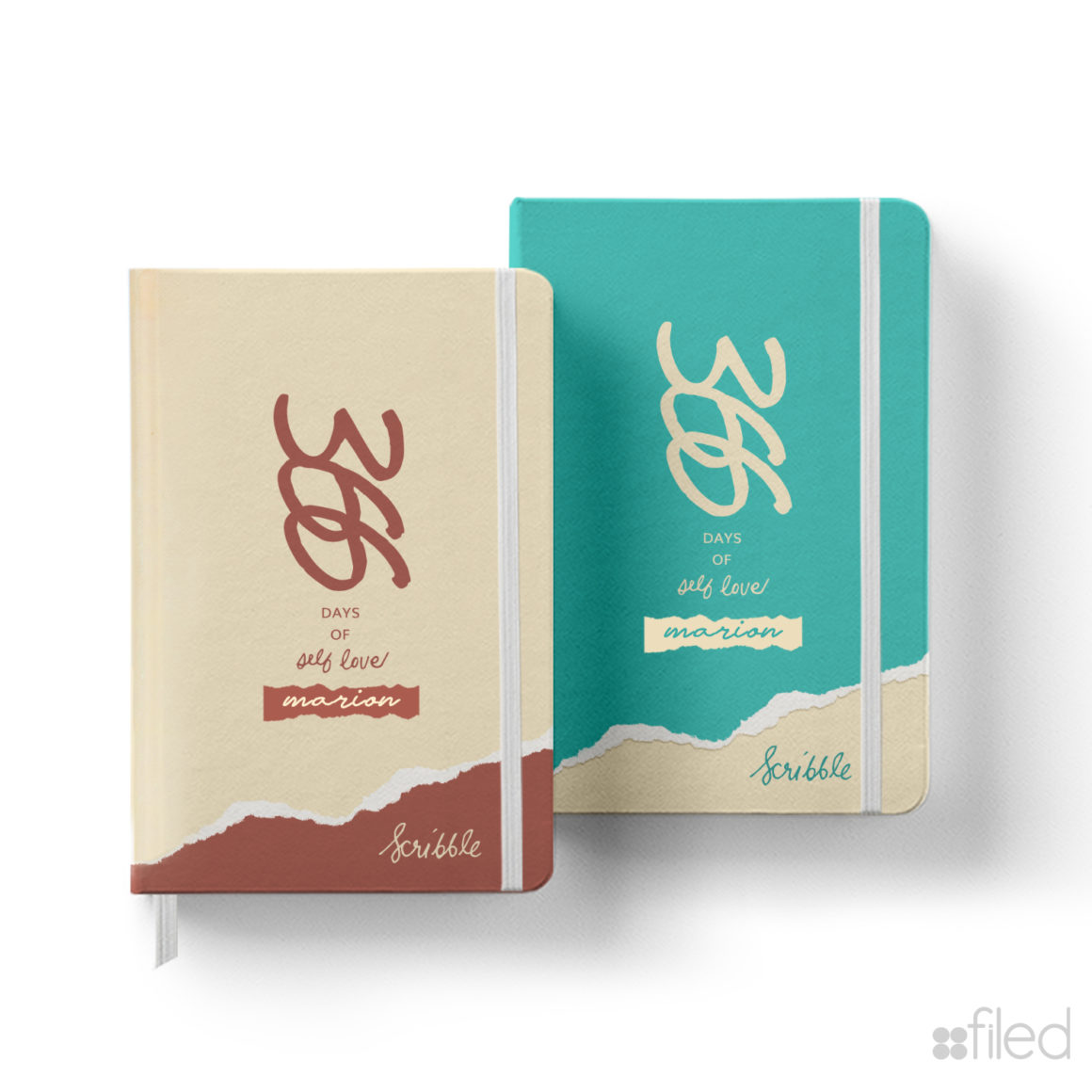 If there's one planner we're always keeping an eye out for, it's planners from FILED. Their 2020 Scribble Planner, themed "366 Days of Self Love," has been given a beautiful makeover! The one-page-per-day feature lets you have lots of space to draw, stick your polaroids, and design the page with washi tapes. 
It features monthly art works coupled with fun and reflective self-care questionnaires to fill out and a spacious combination of blank and grid writing space. As a bonus, it comes with a free protective case to guard your planner from dirt!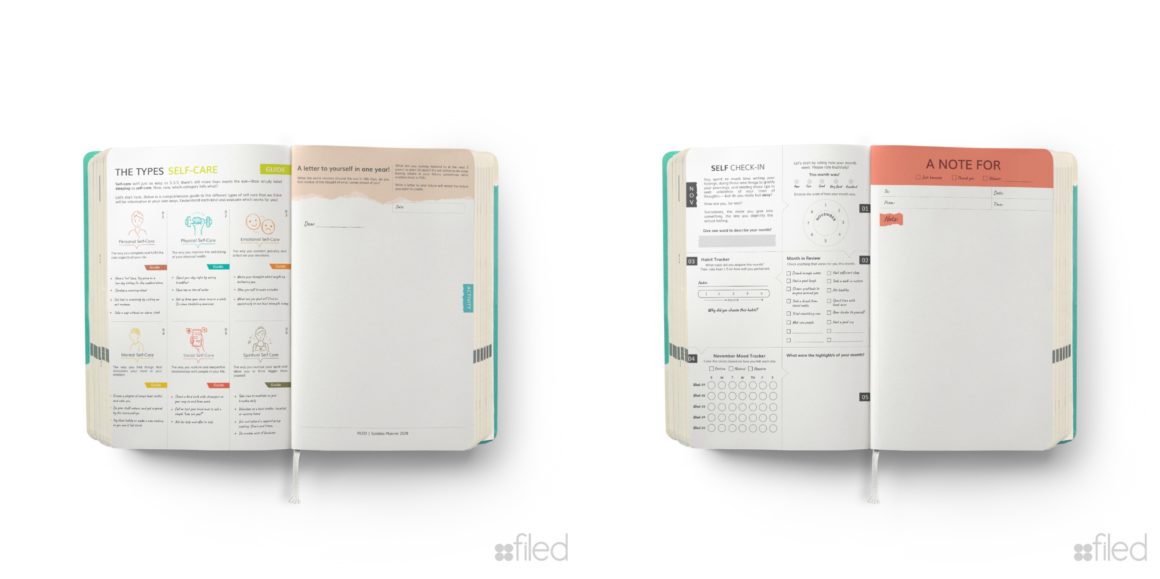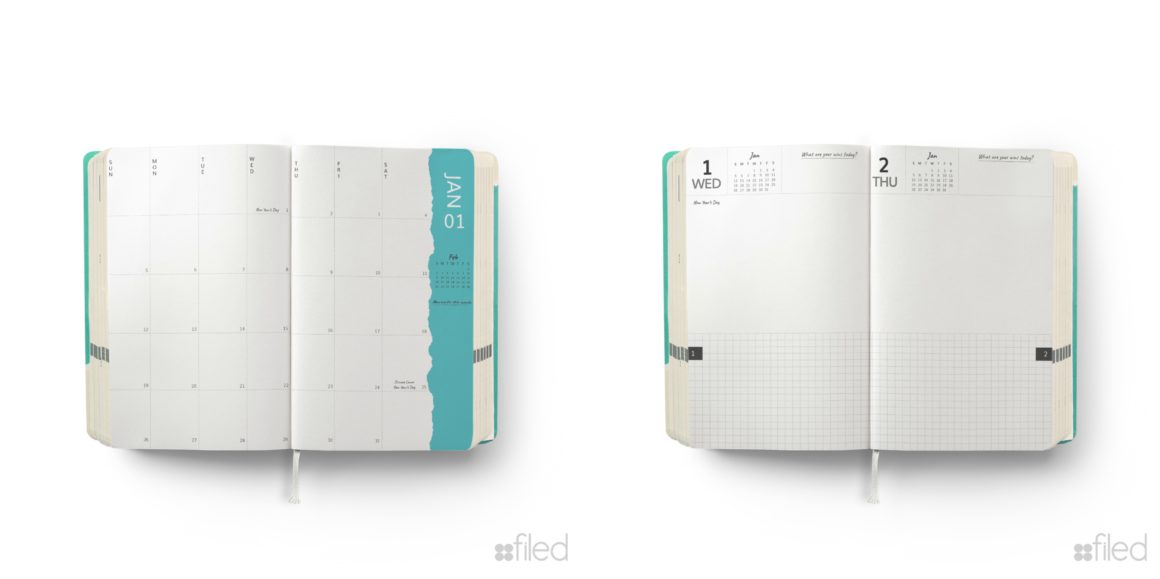 The 2020 Scribble Planner (Php 695) comes in two colors, Terracotta and Turquoise (limited edition), and are available for pre-order from October 11 to 25, 2019. Starting from November 10, 2019 The 2020 Scribble Terracotta Planner will be available in Fully Booked stores nationwide. 
To know more about the FILED! Scribble Planner, visit their website.
FILED Doodle Planner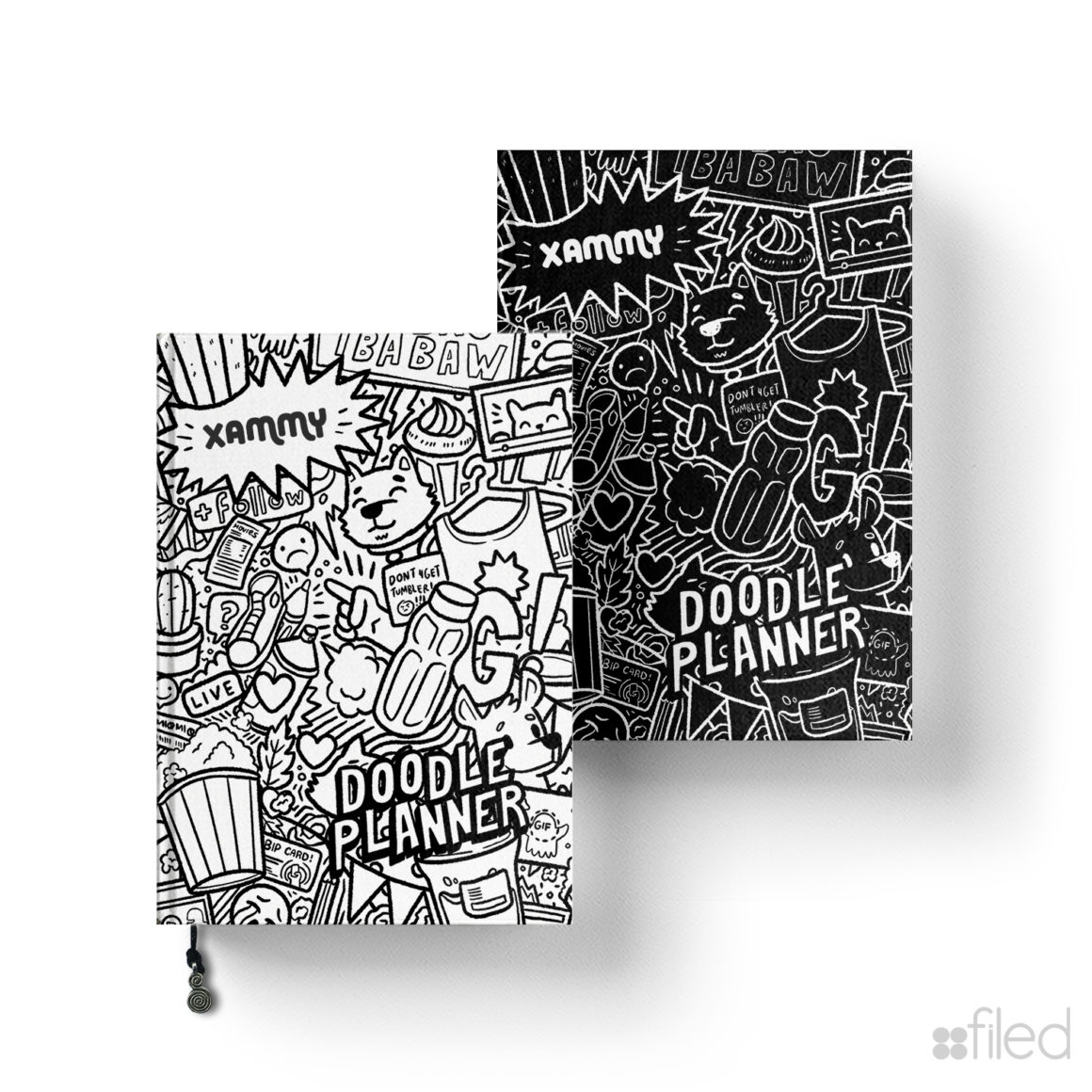 While the Scribble Planner fits best those who love writing above anything else, FILED's 2020 Doodle Planner is perfect for those who prefer doodling. The Doodle Planner features monthly black and white Pinoy culture artworks by artist Henrick Dulin which you can spend some de-stressing time coloring. It also has Doodle Fun, Doodle Class, and Doodle Activities pages to enjoy. The weekly and monthly view are spacious enough and undated so you can start anytime you'd like.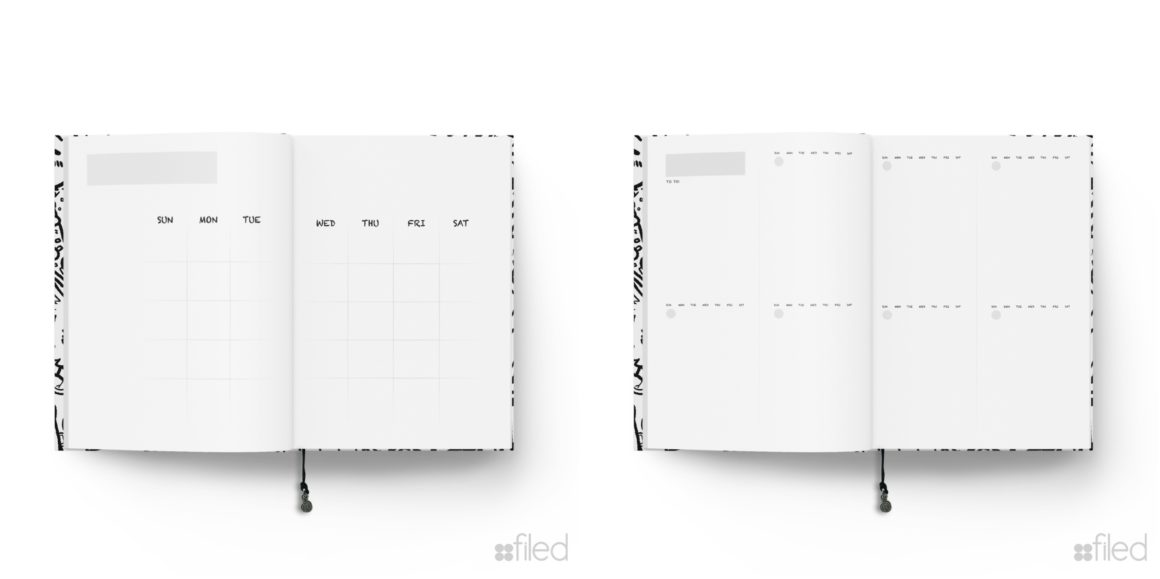 The 2020 Doodle Planner (Php 595) comes in two versions, the Black (limited edition) and the White which are available for pre-order from October 11 to 25, 2019. Starting from November 10, 2019 The 2020 Doodle White Planner will be available in Fully Booked stores nationwide. 
To know more about the FILED! Doodle Planner, visit their website.
Sunnies Agenda
2020 is all about the stars for Sunnies Studios! Their Sunnies Agenda will be available in Sun (yellow) and Moon (blue) editions. It features astrological compatibility reports, zodiac guides, astrological charts, and of course, enough space to write your thoughts, plans, and tasks on. 
The Sunnies Agenda is available in stores and online for Php 199 with glasses and Php 599 on its own. 
Love & Light Co. – Walk in Love Planner
Get Love & Light Co.'s daily quotes, inspirations, and words of encouragement on paper with their Walk in Love Planner. It features hand-written and fully illustrated pages and original artworks and writings to motivate and empower you throughout the year. It also has special sections for purpose and goal-setting, gratitude and mindfulness, dream-chasing, and more! 
The Walk in Love Planner is for the benefit of Love Education Philippines, an organization that aims to uplift children from poor communities through literacy and values education.
The Walk in Love Planner is available online for Php 625.
Witty Will Save The World Co.
Fill your year with hilarious puns poking fun on adultlhood with Witty Will Save The World Co.'s
Akala Ko May Matitira Sa Bonus Ko 2020 Planner
. There are no details to this planner yet but we can bet it's going to contain pages for tracking finances, goals, tasks, and funny monthly artworks. You might want to check their
witty 2019 planner
for reference!
Mossery 2020 Planners
With multiple cover designs to choose from, Mossery Co sure is giving us a difficult task but one we'd gladly mull over anyway. Their 2020 Planners are functional and easy to use. It features cute 2020 illustrations from in-house artists, inspiration boards, 12-month habit tracker, 10-page dotted pages, and dated monthly and weekly spreads. Mossery 2020 Planners come with front and back pockets and are refillable too.
Get the Early Bird New Year Starter Pack and purchase yours here.
Where To Next? Planner 2020
Where To Next has recently announced their Planner 2020 and even without full details yet, we're excited to get our hands on it. Where To Next? is known for being a must-have for travelers anywhere. Their spreads are undated and filled with checklists and charts for bucket lists, vacation leaves, and even places visited.
Get your WTN Planner for Php 730. Follow them on Facebook for more details.
Belle de Jour 2020 Planners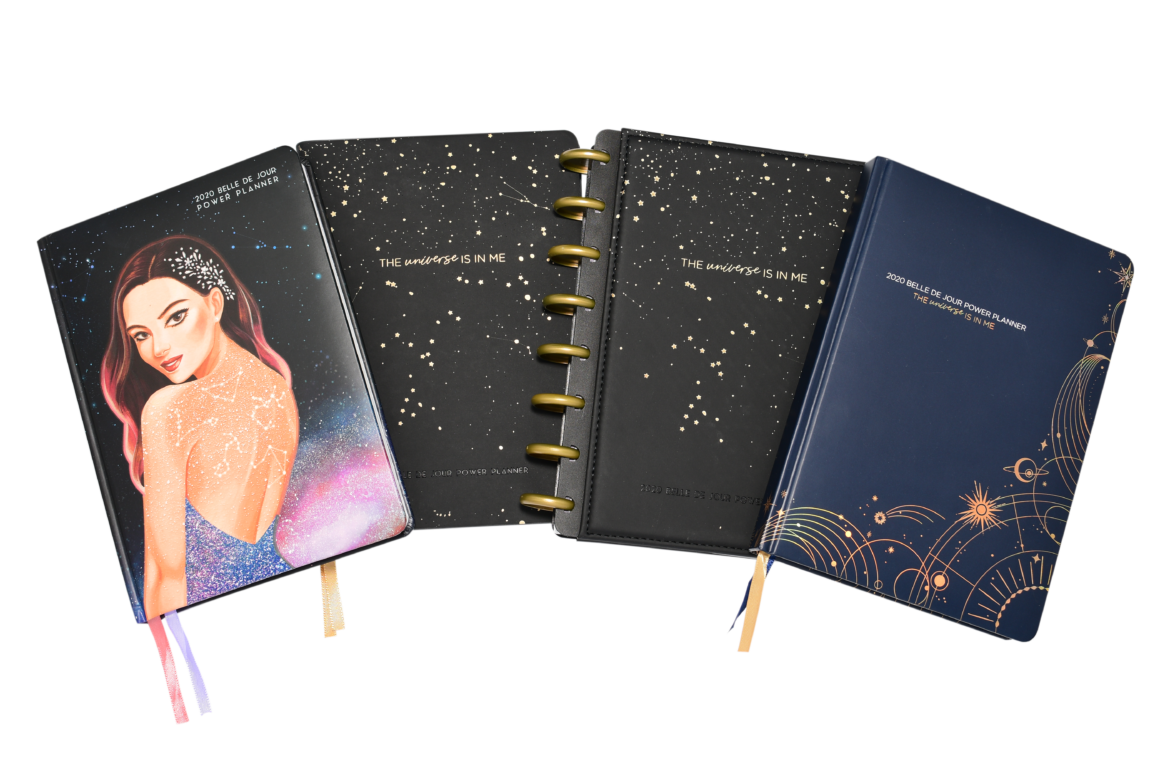 Belle de Jour offers an exciting roster of planners every year and this coming 2020, stationary fans will love their line up! The 2020 Belle de Jour Power Planner, 2020 Navi Journal, 2020 Everything is Possible Planner, 2020 Focus Journal, and the 2020 Essentials Planner are all available at discounted rates until November 4, 2019.
For travelers who love small planners better, the BDJ 2020 Petite Planners can fit in your smallest of bags. You can also bring the Quest Journal Medium to your travels for sudden bursts of writing inspiration. 
Order your choice of Belle de Jour planners here.
Got anything else to add? Share it with us below!