Sometimes, it's just difficult to breathe when you're overwhelmed by everything going wrong in the world—from the world burning down to the powers that be ignoring the truth staring them in the face. And you've got to take a step back, but even then, silences are even harder to bear sometimes. So why not fill the silence with music that can calm you down?
Epik High — Sleepless in __________
When was the last time you felt truly rested? Like, okay, you could have gotten your full eight hours of sleep. Or maybe you even slept fourteen hours last weekend, but did you really feel rested from the anxieties and struggles you experience in your everyday life? Korean hiphop trio Epik High explores exactly that bone-weary exhaustion that settles within your soul in Sleepless in __________. There's some twisted kind of comfort that you're not alone in going through this weariness, and listening to this album feels like a hand is reaching out to you during the darkest times. Because we ain't no different, you see. 
Perfect for: when you find yourself awake at unholy hours of the morning unable to chase dreams and feeling weary of being alive
Lyrics that will hit you hard: 
Do you find that things you once enjoyed no longer interest you? (from "Sleepless")
Do you get lonely? / Sick with anxiety? / Can't trust nobody? / Well, same here (from "Eternal Sunshine")
RM — mono.
This playlist, as the artist refers to it, is a more holistic, realistic approach to the concept of self-discovery and self-love. When BTS' RM released mono. (for free, might I add), he deliberately didn't provide any official lyrics at first, wanting to leave it up to the listeners to interpret the song however they wish. Because while mono. is RM's personal journey into introspection and catharsis, whoever listens to this masterpiece goes through that same journey, making mono. a staple in comfort and a friend to many.
Perfect for: when you're doubting yourself and everything you've ever done in your life
Lyrics that will hit you hard: 
Life is a word that sometimes you cannot say / And ash is a thing that some day we all should be / When tomorrow comes / How different it's gonna be? (from "tokyo")
All I need is me / . . . / All you need is you (from "uhgood")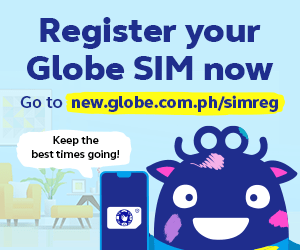 Iron & Wine — Our Endless Numbered Days
While Our Endless Numbered Days is full of subdued melody that brings comfort to the soul, the real pull of the album is the masterfully poetic lyrics. It makes us question our notions of romance, love, finality, mortality, and our purpose here in this world. The way Sam Beam draws out his words makes listening to his lyrics all the more haunting yet still soothing.
Perfect for: when you're hit with the reality that you're growing older and just questioning what you have been doing all this time
Lyrics that will hit you hard: 
There are things that drift away like our endless, numbered days (from "Passing Afternoon")
Ourselves the Elves — Geography Lessons
A short four-track EP, Geography Lessons serves as the soundtrack to the critically acclaimed Lisyun qng geografia by Petersen Vargas. The album, despite its short length, doesn't fail to create those feelings of longing and yearning. Aly Cabral's expressive vocals paired with the reverbs and guitar slides draw you into a universe out of time and space, and maybe that feeling of escape is what makes this EP all the more comforting.
Perfect for: when you're missing that special someone
Lyrics that will hit you hard: 
We'll be guided by the light of the moon / With your hand in my hand and the heads in the clouds (from "Cincinnati Clocks")
Radwimps — Kimi no Na wa. (Your Name.)
The film Kimi no Na wa. already captured our hearts with its heart-wrenching storyline, and the album Kimi no Na wa. made all our feelings even more intensified. Listening to the album dominated by instrumental pieces is a soothing pursuit, and while some of the tracks turn towards a darker feel, Japanese rock band Radwimps always brings us back to a lighter and more uplifting vibe that brings comfort to the soul.
Perfect for: when you need to pull your mind back into focus
Lyrics that will hit you hard: 
I wonder if we can push our way through / The countless barrier that's waiting in the future just beyond our view (from "Zenzenzense (English Version)")
Reese Lansangan — Of Sound Mind and Memory
Without any promotions other than an email blast exclusive to her newsletter subscribers, Reese Lansangan dropped this EP out of nowhere. And everyone went crazy. The singer-songwriter bares her soul in this short four-track EP. Each song tackles a different theme—love, life and death, peace and contentment—but all the same, her expressive vocals convey the sincerity of her lyrics even better.
Perfect for: when you're questioning your purpose in this life 
Lyrics that will hit you hard: 
Help me to get in if there's a heaven / Cause it's better than this life, I'm told (from "Machines and Men")
Your love's uncertain / Won't you hold it down with chains / Oh, won't you break me now so I won't feel the pain (from "For the Fickle")
Hozier — Hozier (Special Edition)
In this self-titled full-length album, Hozier explores maturity and melancholy, conveyed with soulful vocals and gospel choirs. Listening to Hozier is just like looking deep into yourself and seeing all the emotions and feelings you might've bottled up all this time.
Perfect for: when you just want to feel anything
Lyrics that will hit you hard: 
There's an art to life's distraction / To somehow escape the burning wait, the art of scraping through (from "Someone New")
Don't you ever tame your demons / But always keep them on a leash (from "Arsonist's Lullabye")
bp valenzuela — the neon hour
Full of restrained instrumentals and emotive vocals, the neon hour is a study of vulnerability and intimacy. It's an exploration of awkward teenage romance from discovering crushes to losing relationships, underscored by the indie-pop and synth-pop beats that only make the sincerity of the lyrics stand out even more.
Perfect for: when you're feeling a little melancholic about lost loves from the past
Lyrics that will hit you hard: 
Where does your sorrow go / When you find yourself completely alone? (from "Early/Late")
The only time I'm resting is the moment that I'm dead (from "Veneers")
What other albums do you listen to when you're looking for comfort? Share them with us below!