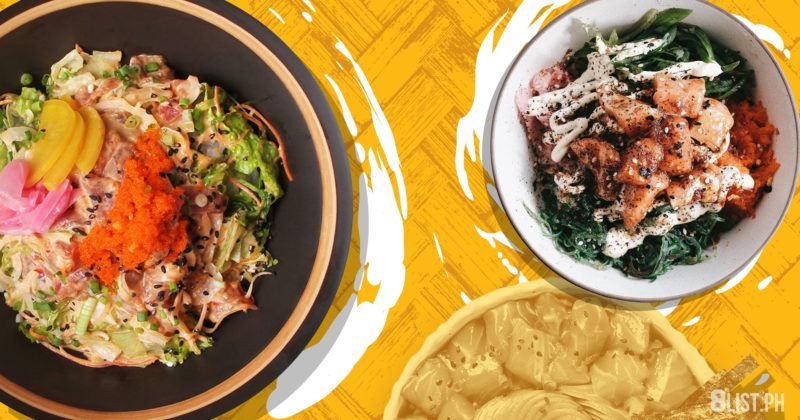 Hearty, healthy, and satisfying — poke bowls are a favorite by those watching their diet, and even by those who aren't particularly doing so. Made of marinated fish topped over rice or grains alongside veggies and sauces, this Hawaiian food staple can satisfy hunger without the guilt and with lots of flavor!
Here are the best Poke Bowls you can find within Metro Manila!
Samurai Bowl by Poke Poke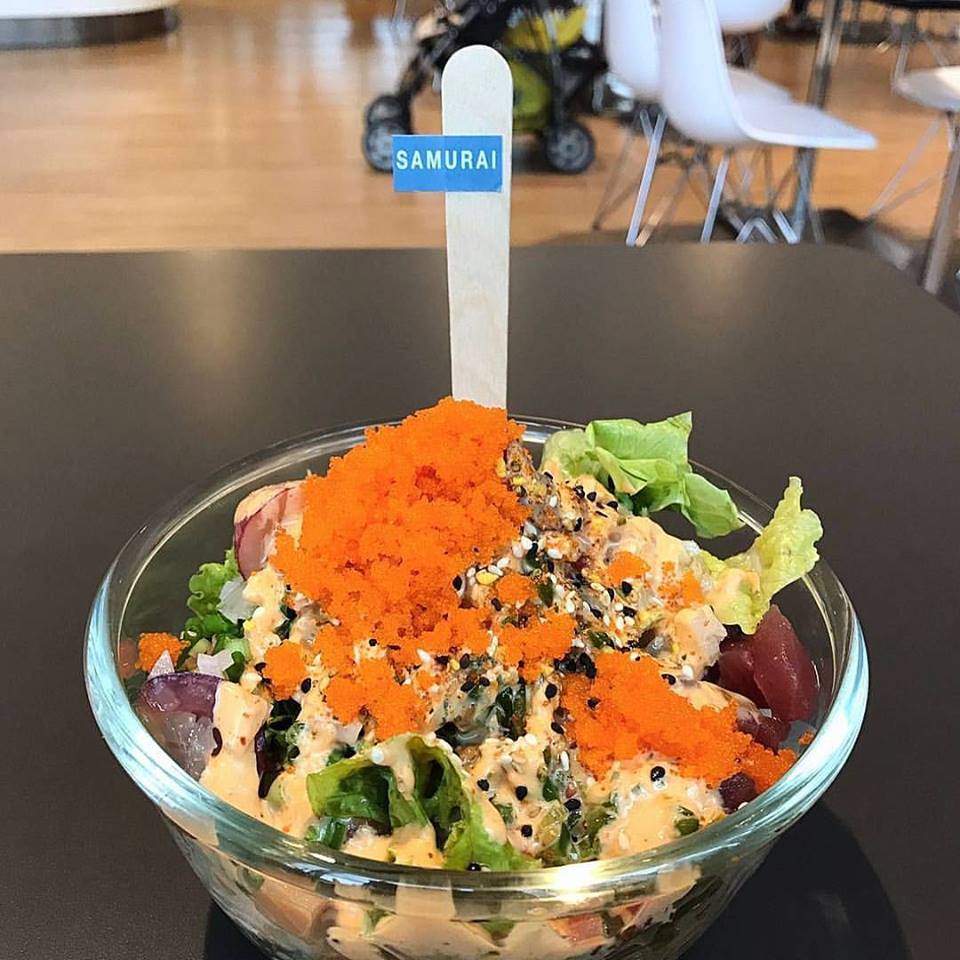 Poke Poke's Samurai Bowl is a play on Japanese flavors. It contains tuna and salmon cubes mixed together with a hefty serving of mesclun, white onions, bell peppers, radish, green onions, grapes, roasted sesame dressing, and kimchi aioli. (PHP 320)
Shoyu Tuna Bowl by Ono Poke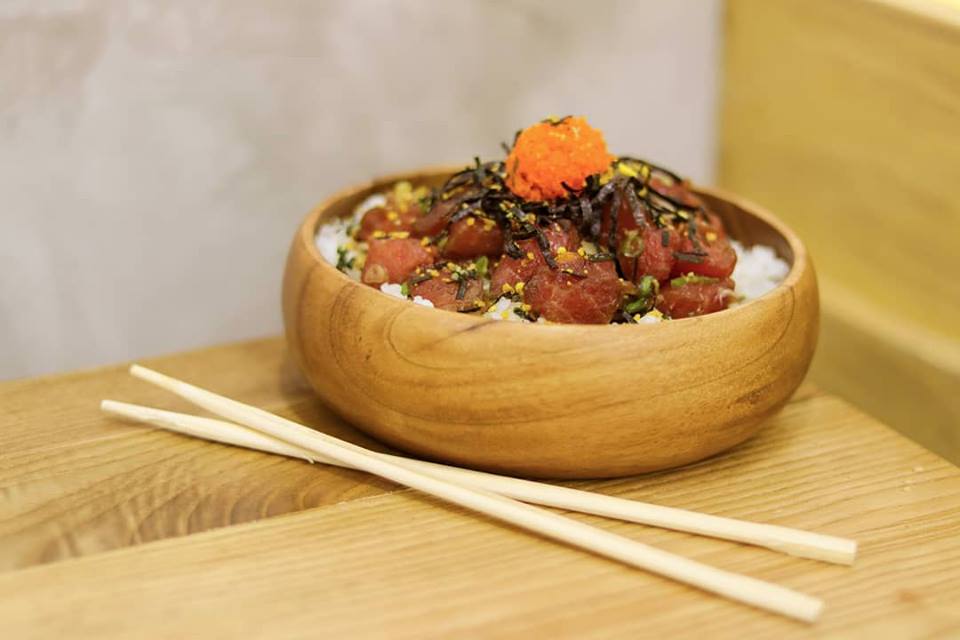 Ono Poke's Shoyu Tuna Bowl has tuna, nori, masago (fish roe), white onion, green onion, furikake, mixed with your choice of regular or spicy shoyu sauce, and topped over white rice, brown rice, or cabbage. Try it with a bottle of Stanford Shaw Old-Fashioned Ginger Ale! (PHP 250 for small, PHP 350 for large)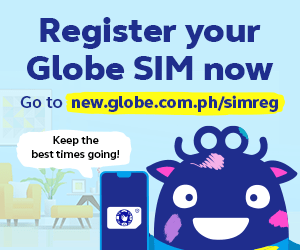 Aburi Signature Bowl by Sushi Nori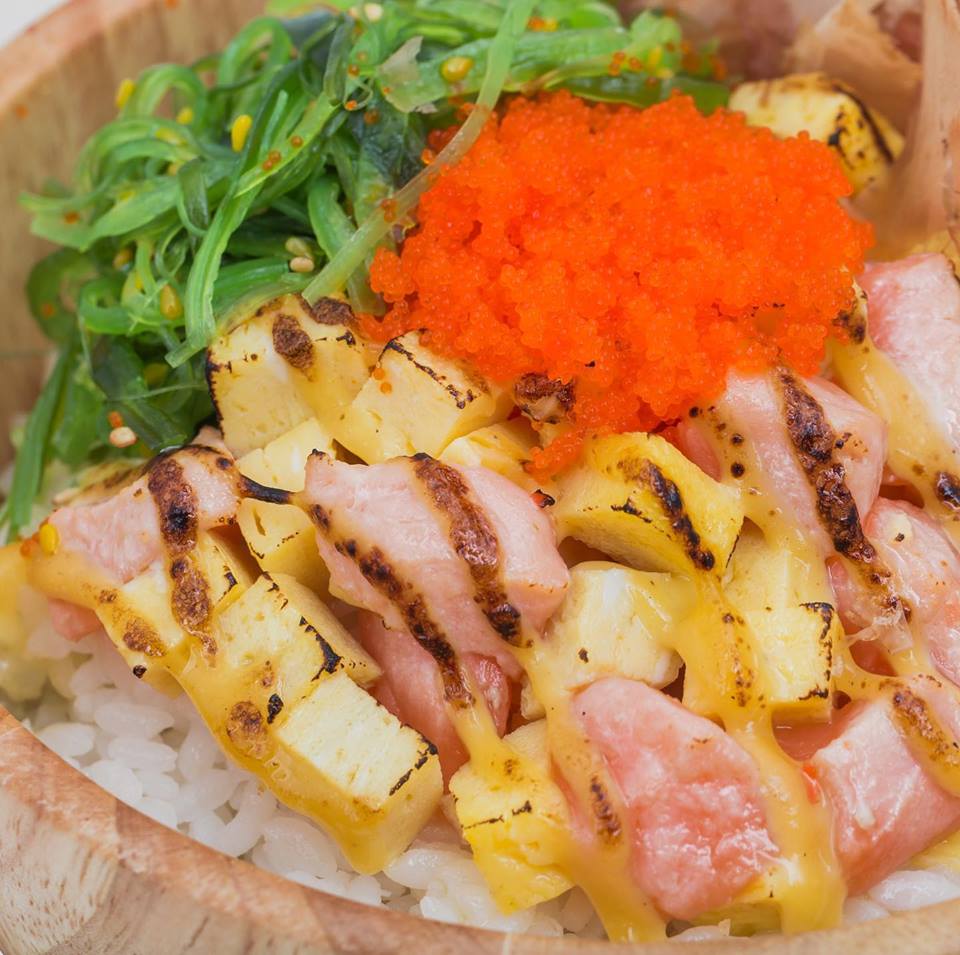 If you like your fish a little bit more cooked, give Sushi Nori's Aburi Bowl a go! It has torched salmon with egg, aburi sauce, wakame seaweed, ebiko (shrimp roe), and bonito flakes. (PHP 299)
Salmon Poke Bowl by The Wholesome Table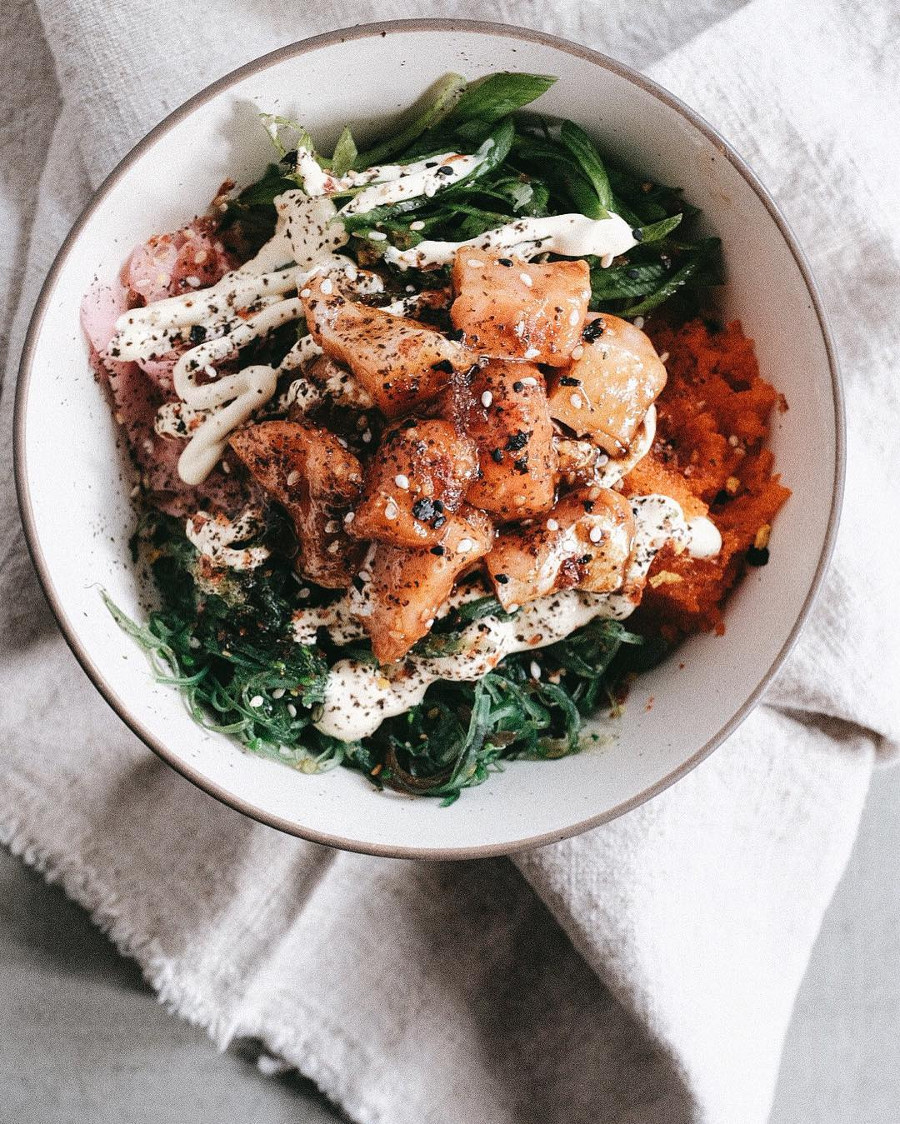 The Wholesome Table has a diverse selection of power bowls that are great to have anytime during the day. And if it's a poke bowl you're after, they have it! Their Salmon Poke Bowl features wild caught raw salmon, fresh wakame seaweed on a bed of brown rice, ebiko, Japanese mayonnaise, furikake, togarashi spice and pickled ginger. (PHP 450)
Mixed Poke by Sushi Ninja

Sushi Ninja has about 20 different toppings you can add to your poke bowl to turn it into something you'll completely fall in love with. Get their Mixed Poke bowl which has both salmon and tuna chunks with special poke sauce, onion leeks, and sesame seeds, and then add some mango, spicy mayo, tempura flakes, and more!
Poke Tuna Bowl by Akira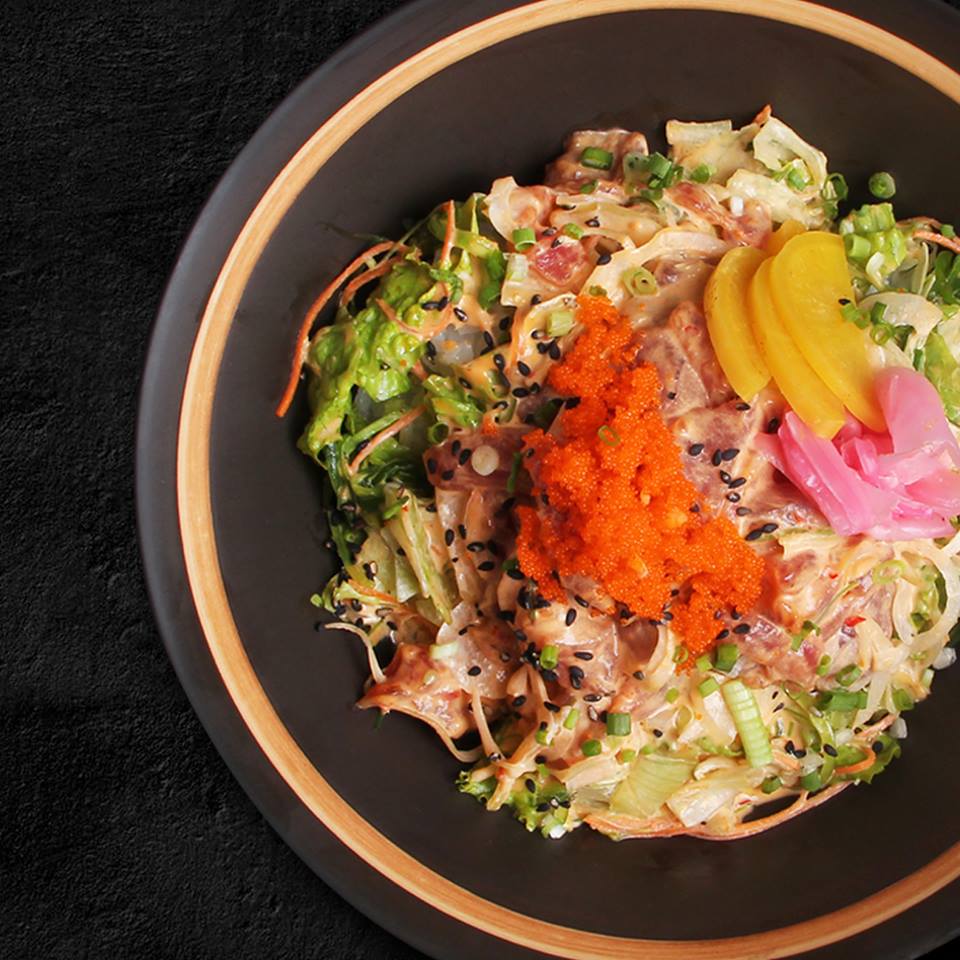 Akira is known for its delicious sushi platters and teppanyaki, but its poke bowls are a must-try too! Try their Poke Tuna Bowl containing chopped fresh tuna, vegetables, chukawakame, and ebiko with spicy dressing on top of yummy sushi rice. (PHP 358)
Tropical Poke Bowl by Johnny Kahuku's Hawaiian Shrimphouse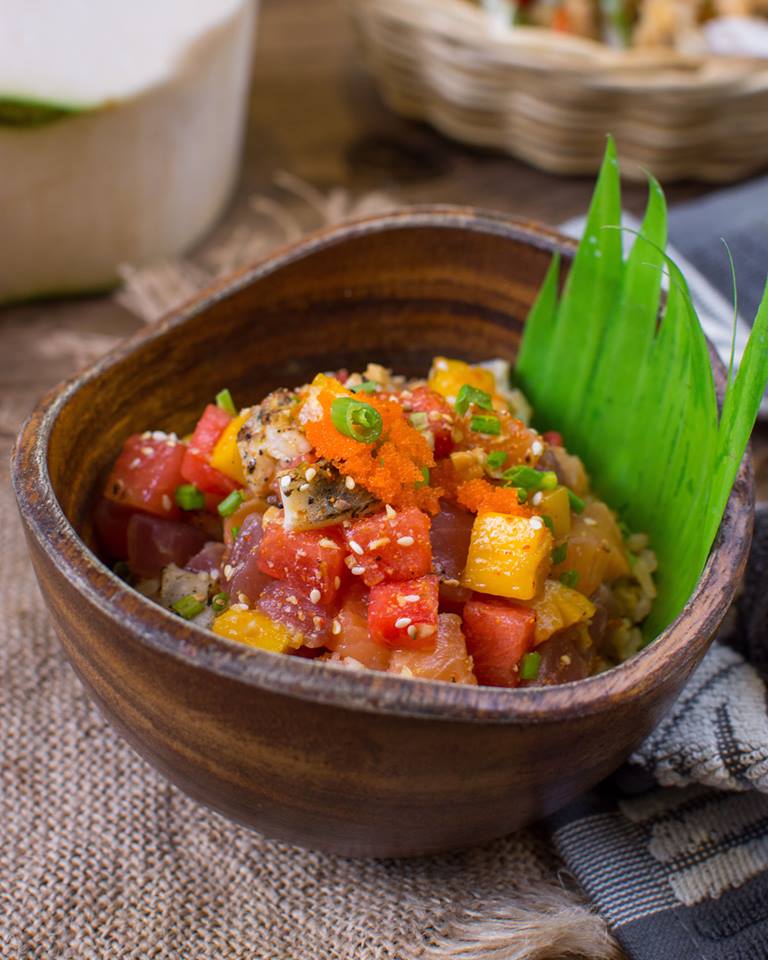 Johnny Kahuku's really injects the flavors of Hawaii in its poke bowls which cannot be experienced in any other specialty restaurant. Here, you'll find tropical fruits like pineapple and watermelon mixed in with the raw fish, elevating its taste to even greater heights! Their Tropical Poke Bowl which has ahi tuna, salmon, grilled squid, white shrimps, watermelon, mango, edamame, and toasted cashew tossed together with ginger shoyu dressing and white rice is definitely a must-try! (PHP 385)
Fuji Bowl by Kapoke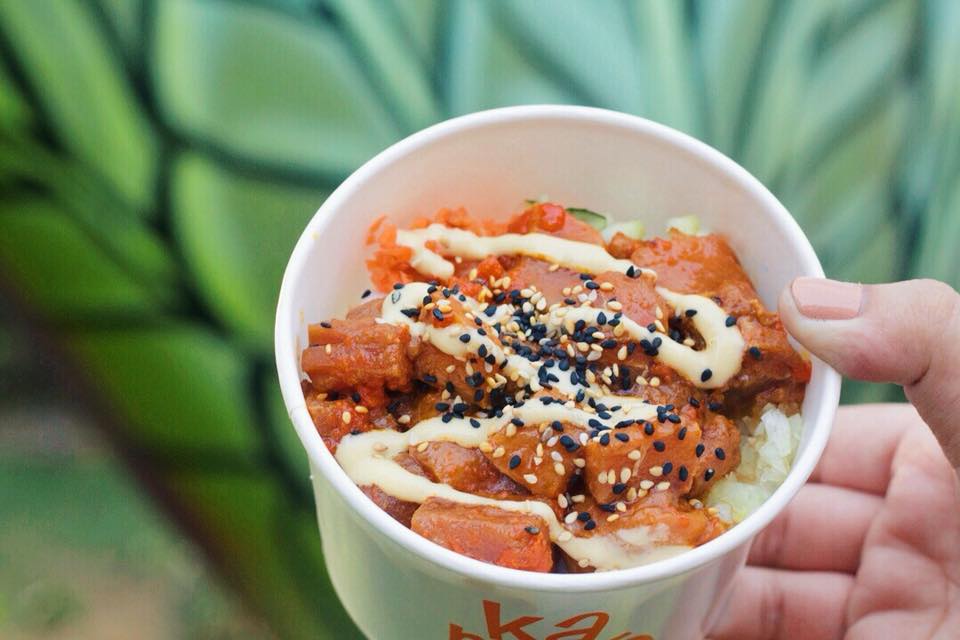 Kapoke doesn't have a restaurant of its own, so you'll pretty much have to scour the weekend gourmand markets to catch them. When you do, you have to try their best-selling Fuji Bowl. It's a spicy shoyu tuna or salmon bowl mixed with mango, cucumber, seaweed, sesame, and wasabi mayo on top of sushi rice. (PHP 200)
Which of these have you tried? Sound off in the comments section below!