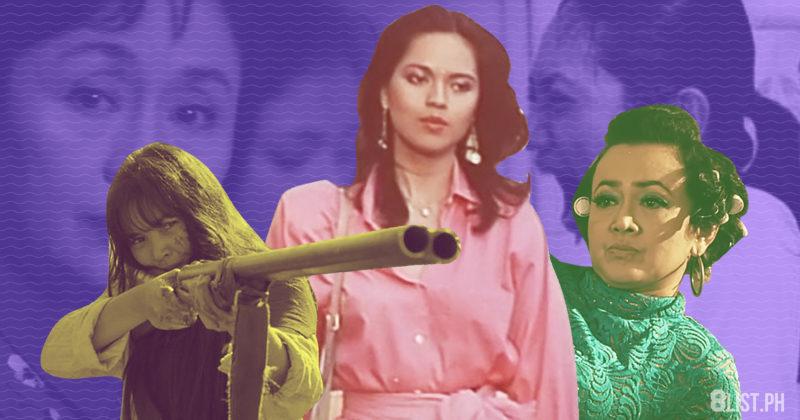 As we celebrate women this March, we have curated 8 films not only to mark the occasion, but also to reflect on the many historical lessons born out of continuous resistance against patriarchy, sexism and tyranny, among others. Some of these you might have already seen (a rewatch won't hurt), so we added some titles that you've probably missed out on.
THE NATION IS A CHILD: LIWAY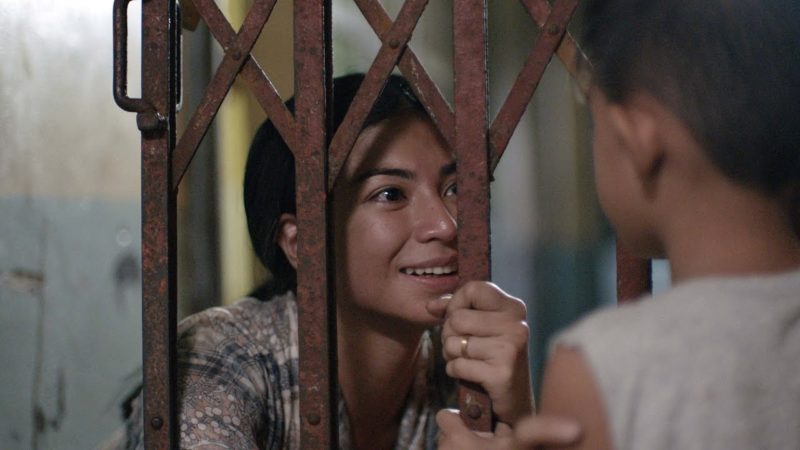 Easily the most popular film of Cinemalaya 2018 (and the top-grossing Cinemalaya film of all time), Kip Oebanda's Liway is a son's love letter to his mother. More than a tribute, the film also shines a light on female empowerment during the Marcos regime, paralleled with the forced maturity of a child born and raised in captivity. Tender and urgent, Liway is a must-see for any viewer that declares their love for country.
Where to watch it: Cinema 76, Cinema Centenario
DOWN WITH SEXISM: WORKING GIRLS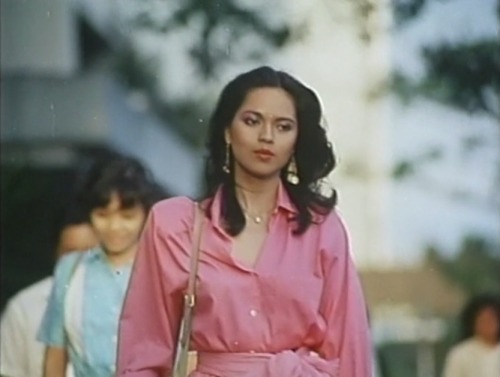 One of the best feminist filmmakers in Philippine Cinema, the late Ishmael Bernal, took on the hustle and bustle of the urban corporate jungle via the 1984 classic Working Girls, from a script by Amado Lacuesta. Seven women, played by Hilda Koronel, Gina Pareño, Carmi Martin, Rio Locsin, Chanda Romero, Maria Isabel Lopez and Baby Delgado, try to balance their personal and professional lives, amidst a sea of all types of men— sleazy, insecure, and even downright clueless. If you've ever worked in Makati, or are currently employed there, then you might also want to see how the city looked like and operated back in 1984.
Where to watch it: HOOQ
THE ABUSED WOMAN FINDS HER STRENGTH: IKAW PA LANG ANG MINAHAL
Fans of the diamond star Maricel Soriano will find plenty to rejoice about the newly-restored Ikaw pa Lang ang Minahal, Carlos Siguion-Reyna's 1992 drama, based on William Wyler's The Heiress. Soriano plays Adela, a shy, young heiress who falls hard for David (Richard Gomez), a mysterious drifter who turns out to be everything but honest. When Adela finds her footing, she exacts her revenge on everyone who wronged her. We still can't enough of Marya's famous line: "Kukunin ko na ang pagkakataong lumigaya, hindi dahil sap ag-ibig mo… kundi dahil mahal ko ang sarili ko!" Mic drop.
Where to watch it: ABS-CBN Film Restoration is screening it in cinemas this March
FAR FROM HOME: ILO-ILO

Before Roma, there was Ilo-Ilo, Singaporean filmmaker Anthony Chen's love letter to his Filipina nanny. Although from a foreign perspective, the experience is entirely Filipino, centering on Teresa (Angeli Bayani) and her relationship with the Lim family. The film hits close to home, as many Filipinos have a relative working abroad, yet what makes Ilo-Ilo so powerful is its juxtaposition of economic factors on human relationships, as well as Bayani's nuanced turn as Teresa, or "Terry."
Where to watch it: iWant
STOP, OR MY MOM WILL SHOOT: MATER DOLOROSA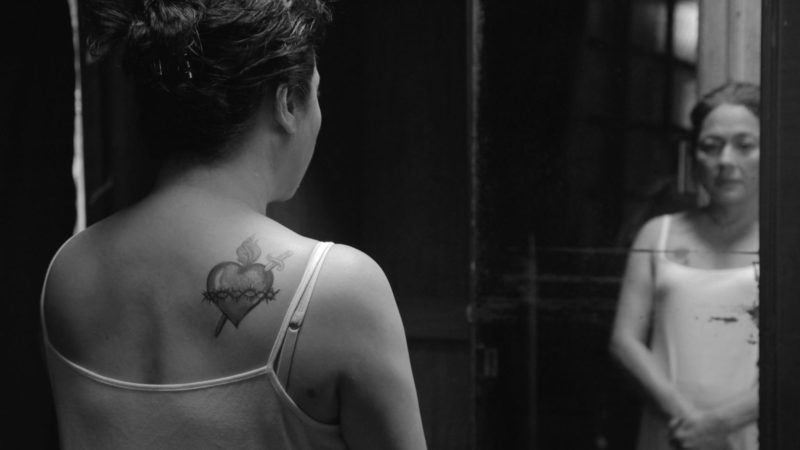 Gina Alajar churns out a compelling performance as Lourdes Lagrimas, the matriarch of a household embroiled in illegal activities in Mater Dolorosa, penned by Jerry Gracio and directed by Adolfo Alix Jr. Presented in star black-and-white, Mater Dolorosa, a cross between Brocka and Francis Ford Coppola, navigates the line between family and morality, and how crime really does not pay.
Where to watch it: iWant
PARADISE LOST: BIRDSHOT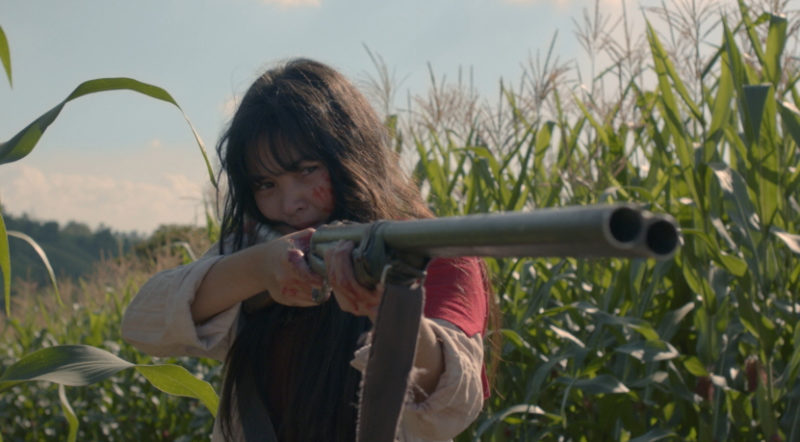 One of the most thought-provoking thrillers in recent memory, Mikhail Red's Birdshot is equal parts procedural and coming-of-age story, as a young girl named Maya (Mary Joy Apostol) learns about life and death, cops and robbers, and sinners and saints. Rich in allegory, including Little Red Riding Hood, the film requires patience and perhaps, multiple viewings to unlock its rich mystery.
Where to watch it: Netflix
THE DISTANCES A MOTHER WILL GO: EKSTRA

Vilma Santos, one of the country's living legends, is in full subdued mode in Jeffrey Jeturian's Ekstra, playing a bit player in films and soap operas. What starts out funny and absurd soon becomes tragicomic, and by the end, we feel for Loida (Santos). We have known Loida. We have become Loida.
Where to watch it: iFlix
SINGLE-BLESSEDNESS: LORNA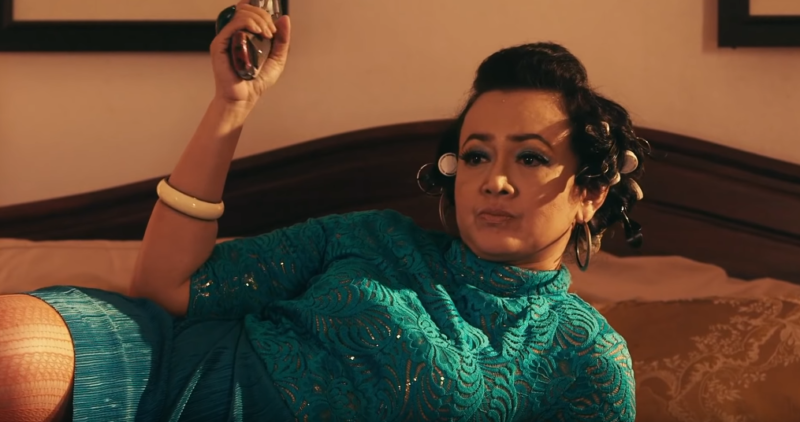 Sigrid Andrea Bernardo's sophomore feature is also her best, which is about a separated woman named Lorna (a brilliant Shamaine Buencamino), a cat named Basilio, a paasa foreigner, sleazebags, Zumba, shotgun, and Lav Diaz. Featuring Bernardo's penchant for dream sequences and theater blocking, Lorna is that rare comedic gem that hits all the right places and is unabashedly campy to boot.
Where to watch it: iWant
Got any more suggestions? Share them with us below!