What better way to start the year than with a resolution to maintain your fitness and well-being? No matter how busy you can get, there's a perfect yoga studio around waiting for you to drop in. Check out these yoga studios located at different business districts in the metro and throw your excuses out the window. Here's to a healthier 2018!
1. Yoga+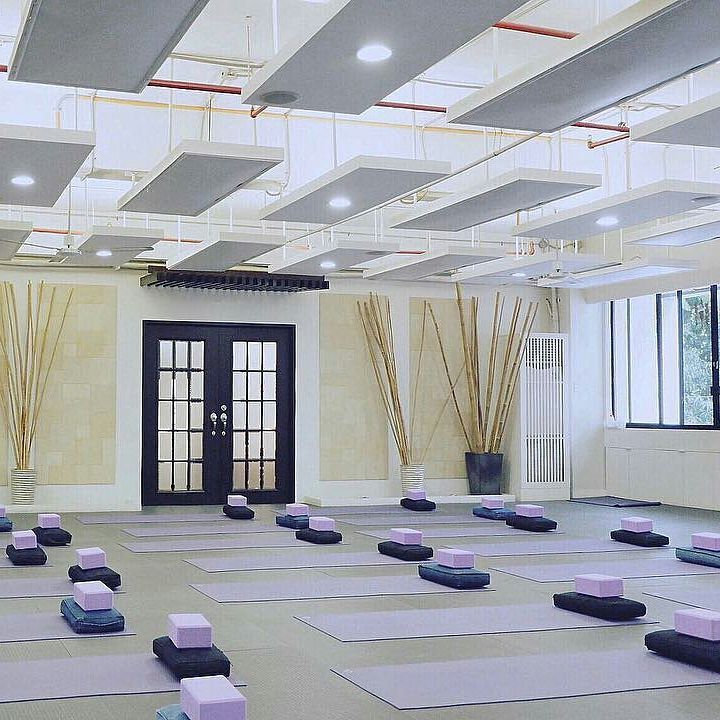 3F Cambridge Centre, Tordesillas cor. Gallardo Sts., Salcedo Village, Makati City
86YOGA+ (8696420) | 0998-8669260 (Smart), 0927-6548254 (Globe)
Website | Facebook | Locations
Yoga+ branches are in business districts, so you can conveniently drop by one of their 45 class before or after work. Yoga+ is well known for their Hot classes—infrared panels heat the room between 36-38 degrees Celsius to loosen the muscles and provide a more relaxed session. Their state-of-the-art facilities that include spacious yoga rooms, showers, and a locker for every student. The best part? They provide the yoga mat and bath towels! You only need to bring yourself and your water bottle.
Rates: 1 week first timer: P999, includes unlimited classes for 7 days | Single class: P899 | 1 week unlimited: P1699
2. Bliss Yoga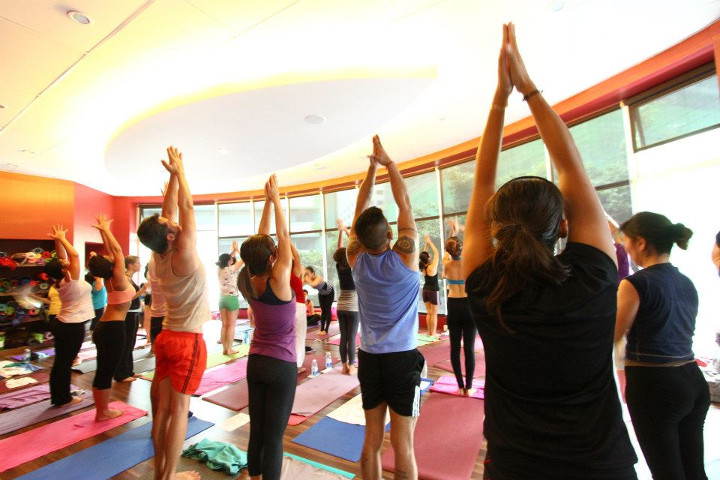 Unit 203 Plaza One Hundred, VA Rufino Street cor Dela Rosa Street Legaspi Village, Makati City
(632) 551-1485 | 09178419642
Website | Facebook
With about 80 classes a week and an arsenal of 18 well-trained and dedicated instructors, Bliss Yoga has everything you need to start your yoga obsession. Their class types suit every kind of individual so you don't have to worry if you're a beginner. Classes include Bhakti Urban Flow which allows you to discover your own inner voice through breath and music, and Jivamukti Yoga, an intellectually stimulating flow class. For an added bonus, Bliss Yoga has a great view where you can look at the trees in front while doing your poses.
Tip: Bring your own mats. You can rent mats for a fee but it's better to bring your own for hygienic purposes.
Rates: Introductory: P798, unlimited classes for 7 consecutive days | Drop in: P498 | Unlimited monthly: P3998
3. YogaHive PH
101 Three Salcedo Place, 123 Tordesillas Street, Salcedo Village, Makati City
7290254 | 09778169642
Website | Facebook
YogaHive, just like bumblebees going into a hive, is a community that congregates to nourish themselves and cultivate a family. Challenge yourself with their different levels of yoga classes, Vinyasa, Ashtanga and Yin Yoga. If you want to try something new and intense, explore their pole and aerial hoop classes.
Rates: Drop in: P550 | One week unlimited: P1400
4. Beyond Yoga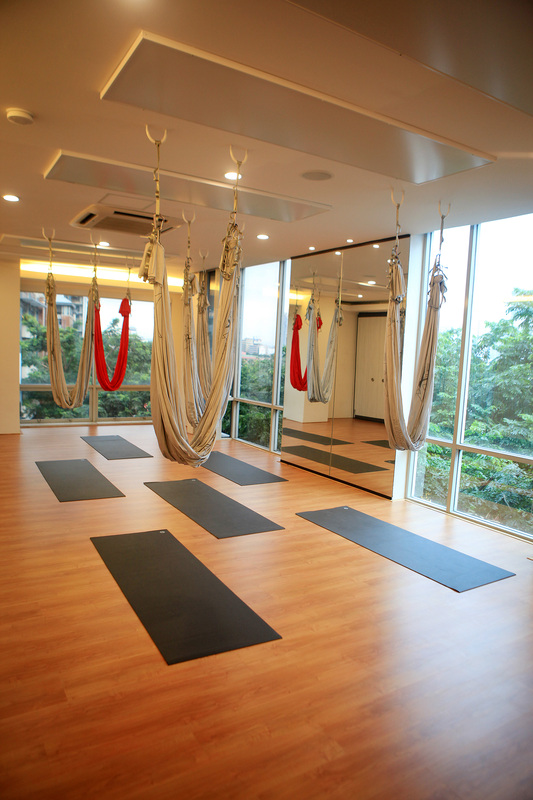 3/F 38 Rockwell, Rockwell Drive, Rockwell Center, Makati City
808-2061 | 0998-9997625 / 0917-5229449
Website | Facebook
At Beyond Yoga, there's a selection of 60-90-minute yoga classes perfect for any level. If you're a beginner, you can start off with their Yoga 101 Workshop which includes an introduction to the basic yoga postures. When you've got the hang of it, you can try Vinyasa 1 which takes basic poses further and has restorative poses to calm the mind and body. There's also a yoga class for kids so you can start them early.
Aside from regular yoga classes, they also offer AntiGravity Fitness classes for all levels.
Rates: New-to-yoga Two Weeks unlimited: P2000 | One month unlimited: P5000
5. Surya Fitness and Yoga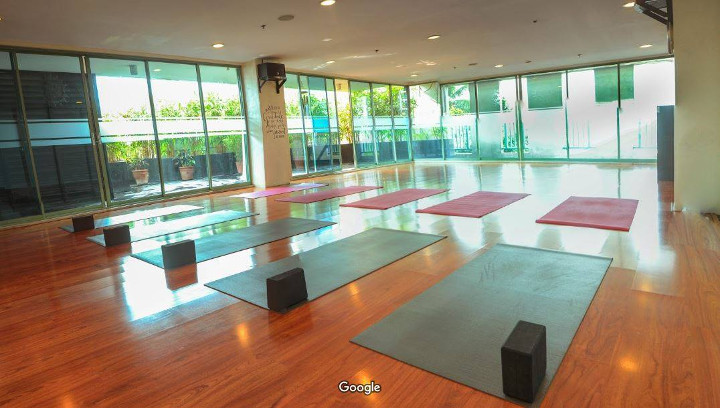 Penthouse Unit, Medicard Lifestyle Center, Paseo de Roxas & Gil Puyat Avenue, Makati City
(02) 994 0744, (02) 878 5122 | 0908 886 4793
Website | Facebook
Your sessions will be spent basking in the glow of natural light and a relaxing view. For a relaxing session, opt for their Hatha Yoga, a slow-paced stretching class with seated meditation and simple breathing exercises. They also offer Pilates to tone and sculpt your muscles and abs. Their amenities include mats available for practice, shower rooms, a spacious yoga studio, cold towels, and drinking water. Take a virtual tour of their studio here.
Rates: Drop in: P450 | One Week Beginner: P1200 | One Month Unlimited: P4000
6. Bikram Yoga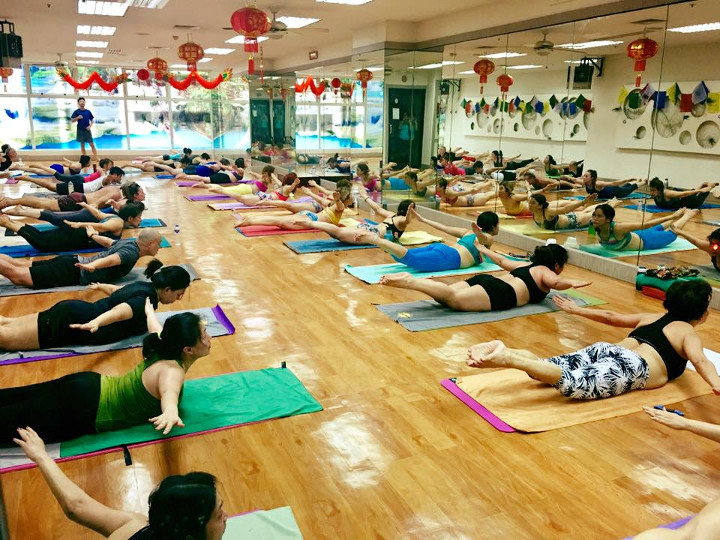 15/F, 88 Corporate Center, 141 Valero Street Corner Sedeno Street, Makati
(02) 576 8391
Website | Facebook
Practicing a sequence of 26 postures varying in difficulty in a heated room will take some time getting used to. But the instructors and fellow students at Bikram Yoga are all encouraging. After a few classes, you'll get used to the temperature and your body will become more flexible. It's advised to bring your own mat and towel, but they also rent these for a small fee.
Rates: Drop in: P900 | One week unlimited: P1700 | One month unlimited: P4000
7. Urban Ashram Yoga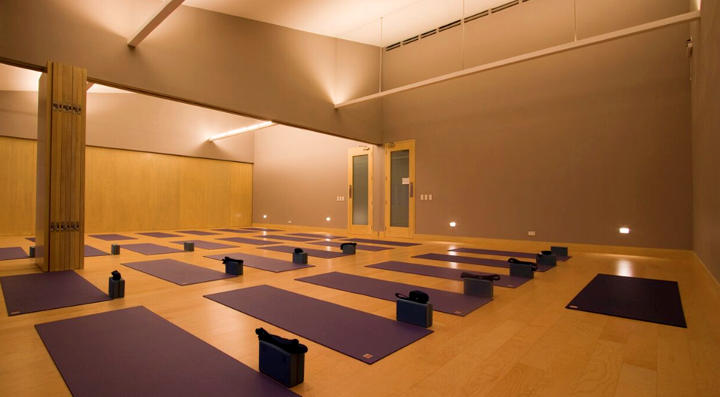 9F The Menarco Tower 32nd cor 9th Avenues BGC
0917 718 YOGA
Website | Facebook
While slowly building your body's flexibility, Urban Ashram's Flexibility-Not-Required (FNR) classes will let you get comfortable in being flexible at your own pace. Serene yoga sessions in their spacious hardwood floors will give you a relaxed mind and body experience.
Rates: Day pass: P750 | New-to-yoga 15-day unlimited pass: P1500
8. Yoga Manila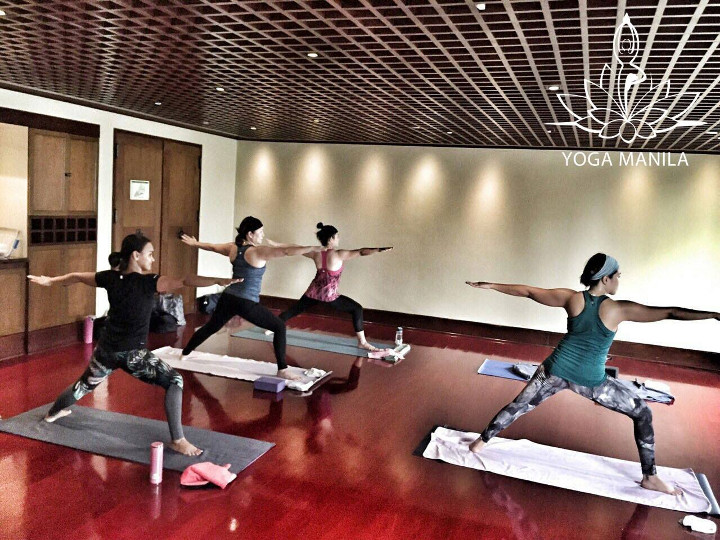 Chi Spa Yoga Studio, EDSA Shangri-la Manila, 01 Gardenway, Ortigas Center, Mandaluyong City
0917 522 YOGA (9642)
Website | Facebook
At Yoga Manila, you can join various traditional Ashtanga classes. Ashtanga translates as "eight limbs" and is done in steps to reach the stage of yoga. As part of their advocacy, Yoga Manila offers yoga classes for children with special needs to enhance their physical, mental and emotional development in a safe and gentle manner. There are also classes for kids and pre-natal and post-natal women.
Rates: Drop in: P500 | 5-class card: P2000
Which one will you try? Tell us below!