The Bright, The Bad, and the Bleak: 8 Types of Dates We've Had
Jun 18, 2018 &nbsp • &nbsp 8List
These days, it's harder to snatch a good date than winning the lottery. The idea of finding your perfect match is definitely, what dreams are made of, but alas, what we're looking for seems quite elusive. While there are several apps that can help you find your "The Right One," we somehow always end up with "The One Here Right Now," which may not be exactly what we're hoping for.
Until we land our Happily Ever After, that perfect match, it's safe to say that we have to go through dates with these individuals first.
The One with the Heavy Baggage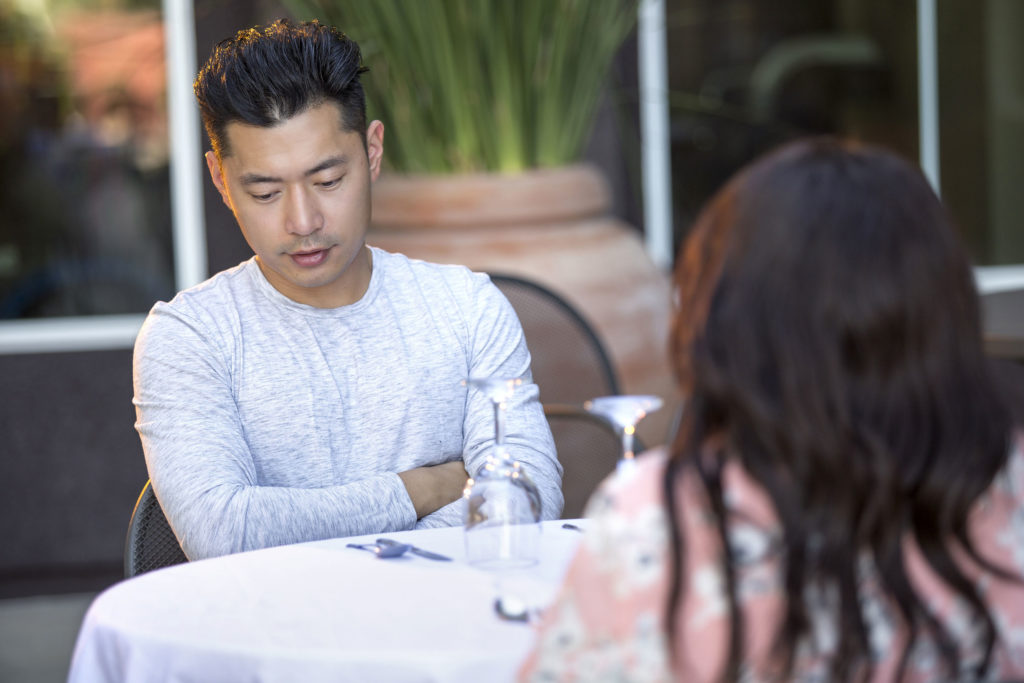 We've all been with a person who seems to seek out all the worst possible scenarios. I mean, sure, we're all going to fail at something eventually, or die someday, but you don't need a Debbie Downer to remind you about these constantly. We wonder if they see how this date will end.
The One Who Is Constantly Everywhere Else but Here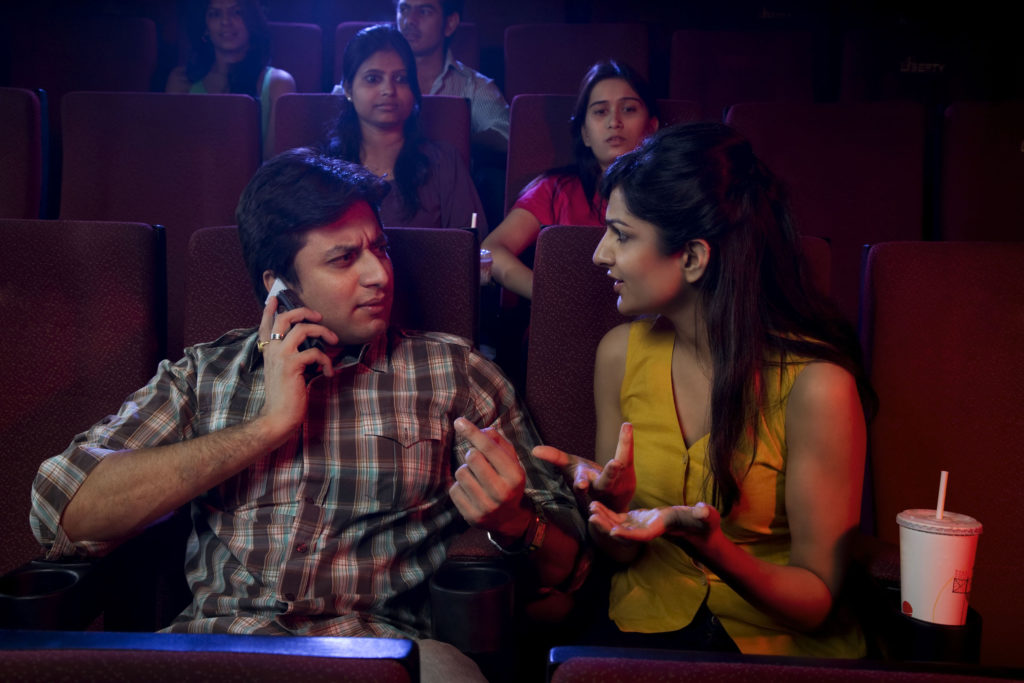 We realize it's the digital age, but checking one's feed while on a date will never be acceptable. If this non-committal person can't focus his attention on you and you alone for an hour (two, tops), it won't be too far-fetched to think you'll always play second-fiddle in this relationship.
The One Who Expects You to Pay for Everything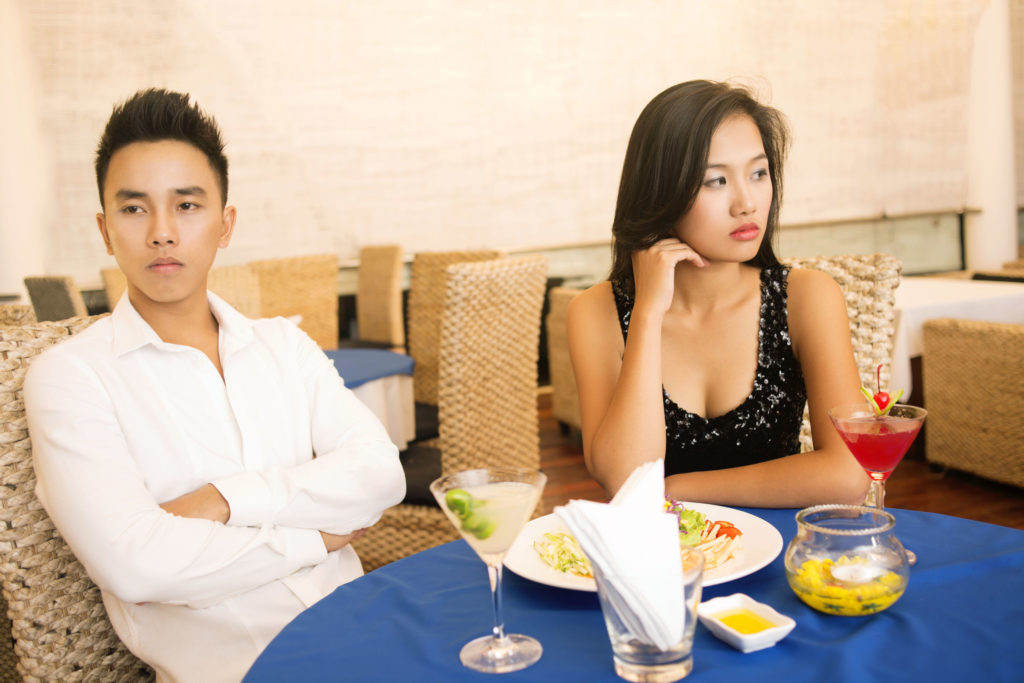 At first, it would seem extravagant for this date to order the premium stuff on the menu. He chats you up, makes you feel comfy, and everything's going well. Until you ask for the check, and that's when he stops acting so big time. And they don't cough up the dough. It would be alright if we go Dutch on the bill, even pay for most of the stuff that's been ordered. But, golly, don't order the most expensive item on the menu when you can't pay for it. If you can't afford it, what makes you think I can? And even if I could, why should I?
The One Who Constantly Sells Himself to You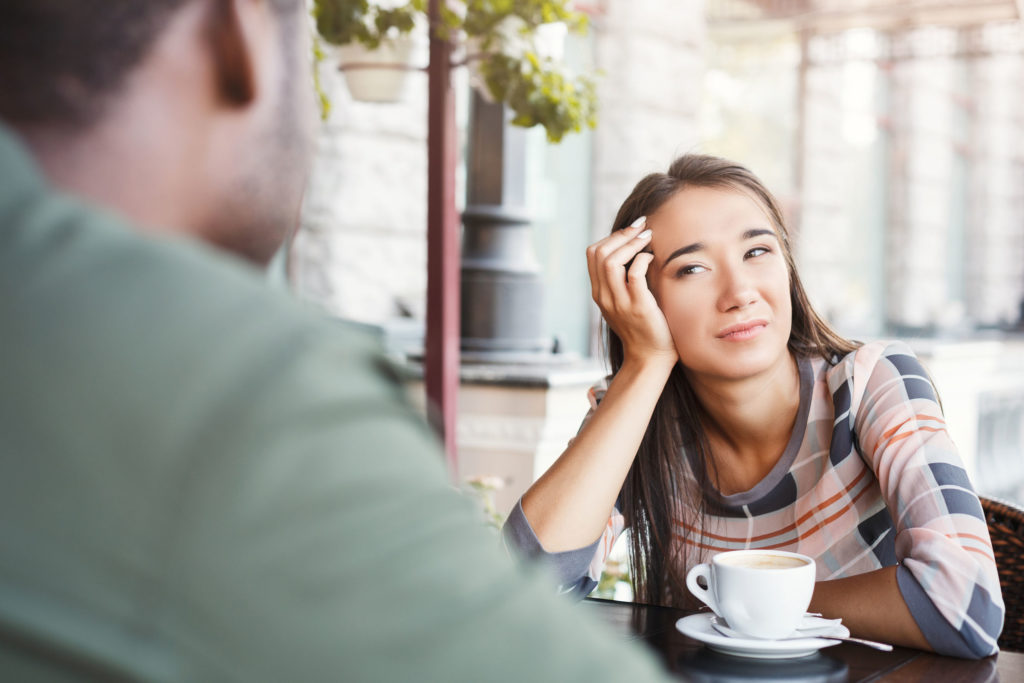 There seems to be a conspiracy in the universe in which we have to go out with a Kanye once in our life, and that kind of date never really ends well. First of all, they're not Kanye. Plus, imagine being with someone who can't stop bragging about everything about himself all.night.long. When we're looking to hire someone, we'll ask for your résumé.
The Ones Who Seem Clueless About, well, Everything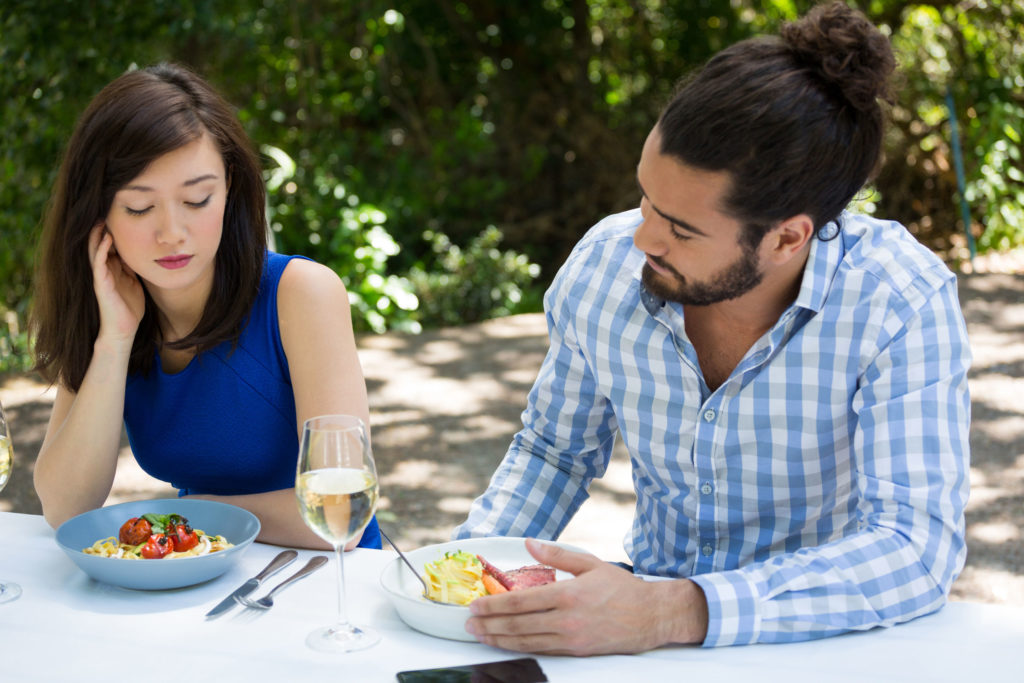 He would obviously come unprepared for your date (e.g. last minute reservations, or worse, can't seem to pick a restaurant). Then, as the date progresses, you just can't break the ice and latch on to something that resembles a conversation. You don't need that kind of immaturity and unpreparedness in your life.
The Ones Who Are Too Full of Information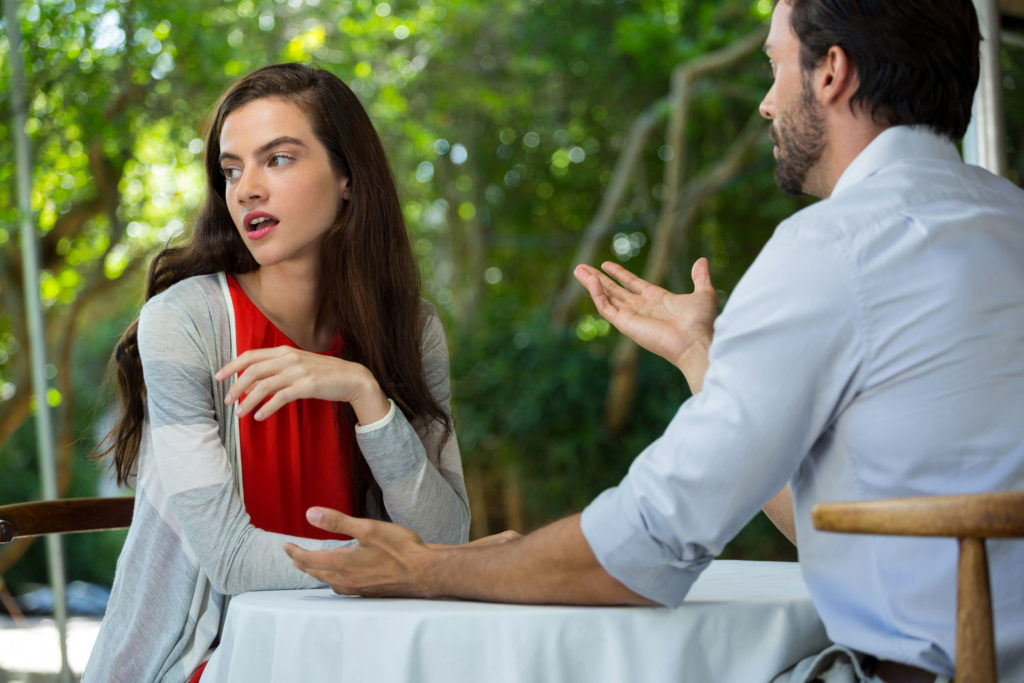 No one likes a date who's a total know-it-all to the point that your date gets boring because of their constant blabbering of facts. Sometimes, all you want is a laidback date with a person that you actually really like even just by looking at them. A date with a nerdbag is definitely a fail.
The One Your Friends Have Setup for You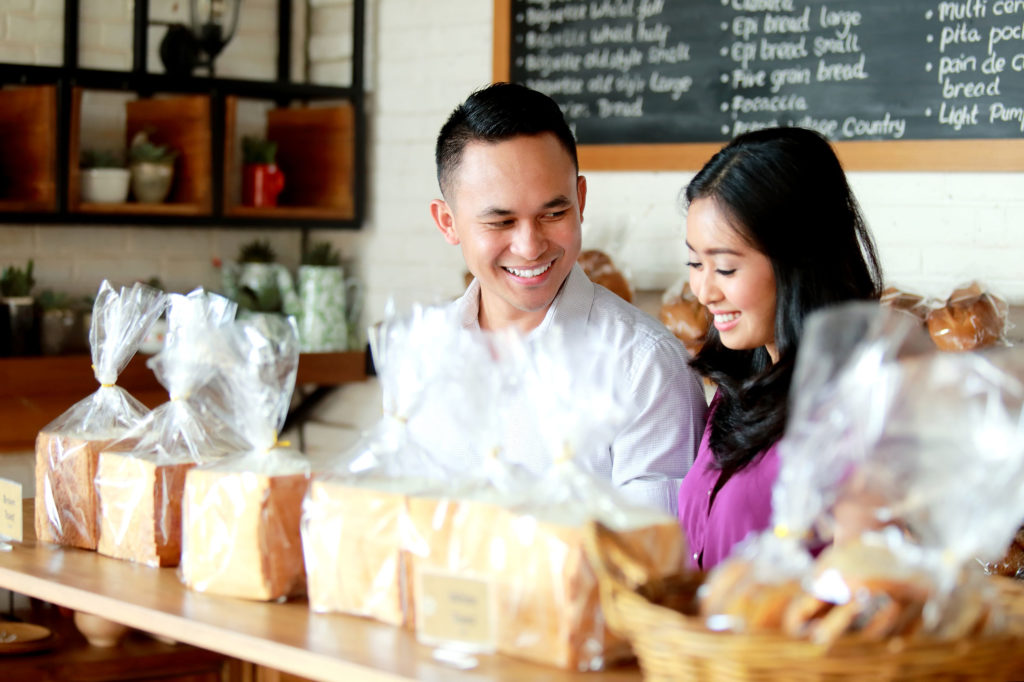 When we're single, everyone around us seems keen to play the matchmaker. After running out of excuses, you decided to take them up on their offer to go out with someone they've picked out for you. Their playing cupid could either end badly or great. It all boils down to how well your friends know you. Or love you.
The One You Actually Like and is Definitely Your Perfect Match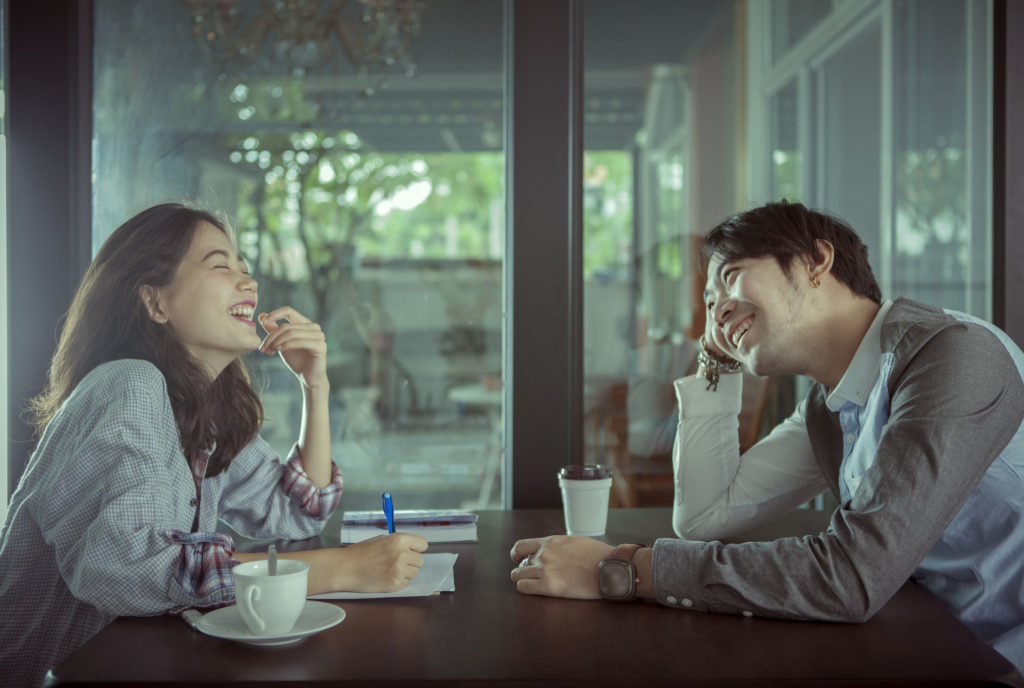 It's not all bleak in the dating scene. There are times when everything seems to be going really well that you allow yourself to think, 'Yes, I think I like this person.' Your conversations are endless that you immediately plan a second date before you two separate.
Frankly, most of the people on this list aren't exactly the type you'd want to spend a lot of time with, on a date or elsewhere. In fact, change 'date' to, say, a friend, and we'd still not want to have anything to do with them. See below:
Finding the right financial advisor shouldn't be this hard. Find yours now at bit.ly/sunlifeperfectmatch.

#SunLifePerfectMatch

Posted by Sun Life Financial Philippines on Friday, June 1, 2018
The right financial advisor can help secure the future of your family. Find yours now at http://bit.ly/sunlifeperfectmatch.

#SunLifePerfectMatch

Posted by Sun Life Financial Philippines on Sunday, June 3, 2018
Much like dating, we wish there were more helpful ways we can navigate ourselves towards the things we want in life. Looking for the right financial advisor, similar to dating, can be such a tedious and strenuous process. We need someone who is caring, inspiring, and professional—someone we can have a harmonious relationship with.
Thankfully, Sun Life Financial Philippines has found a way to make it easier for you to match yourself with the right advisor. See for yourself and visit https://advisormatch.sunlife.com.ph/ to find your perfect match. Spare yourself the hassle; Life's too short to always be weeding out the people you don't need.
Now if only dating was this easy.