The Cebu First-Timer Food Crawl: 8 Stops (Now with 50% Lechon!)
Feb 7, 2017 &nbsp • &nbsp Tim Henares
Recently, we dropped by Cebu a week after the Sinulog Festival, and quickly realized that sans the festival itself, there's very little in the way of tourist-y stuff to do in the main city, but there is a whole lot of food to be had.
With that in mind, here are the places you really should be dropping by to enjoy just a small sampling of the best food available in Cebu, and to compare their best lechon places to one another, because that's exactly what we did.
Zubuchon
Address: One Mango Mall, General Maxilom Ave, Cebu City, 6000 Cebu
Claim To Fame: Hailed as "the best pig… ever" by Anthony Bourdain, this MSG-free offering of lechon cebu is extremely popular thanks to TV exposure and the fact that a stall is operating in their airport.
Recommendations: The lechon is great, but you will be spoiled by the other three lechon places we will be sharing with you, so don't expect to agree with Mr. Bourdain on this one (Besides, they will be opening a store in Manila soon).
Instead, consider enjoying their mango shake, kamias shake, and their ube cheesecake, because those are the offerings they have really mastered.
Dimsum Break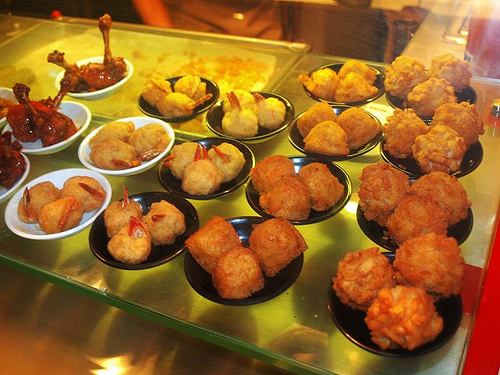 Address: 4F Ayala Center, Business Park, Cebu
Claim To Fame: It's Cebu's response to Chowking, and by jove, is it a splendid response! Also available in SM North for us Luzon people, there's still nothing like experiencing Dimsum Break with homecourt advantage. The branch we went to was the most convenient one to get to, but there are plenty of them available all over Cebu.
Recommendations: Hakao, mushroom siomai, fried shrimp balls, stuffed shrimp. Dimsum Break doesn't stray too far from the Chinese dimsum formula, but what makes them special is their love affair with shrimp and mushrooms.
House Of Lechon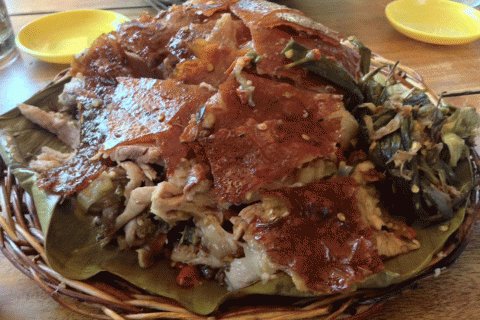 Address: Acacia Street, Kamputhaw, Cebu City
Claim To Fame: Lechon and scallops, and now, we can truly have a debate which is the best lechon in Cebu. As a general tip, to get the best batches of lechon anywhere, show up in the morning. The evening batches are no longer crunchy, and they often run out.
Recommendations: Lechon and scallops.
Casa Verde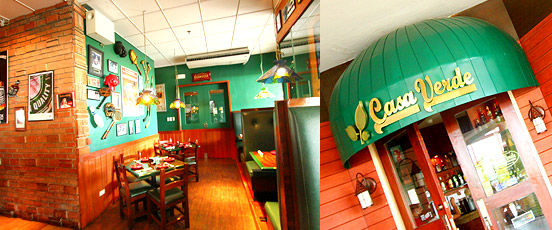 Address: 4th Floor Ayala Center Cebu, Business Park
Claim To Fame: Casa Verde is such a treat that there's now a branch in UP Town Center, but there's still nothing quite like experiencing it in Cebu. It made a name for itself thanks to its ribs and seafood carbonara, and its really affordable price range.
Recommendations: Enjoy a bucket of ribs with a side of seafood carbonara, and if you're feeling extravagant, try their steaks out, too. Really awesome offerings, especially for the prices.
CNT Lechon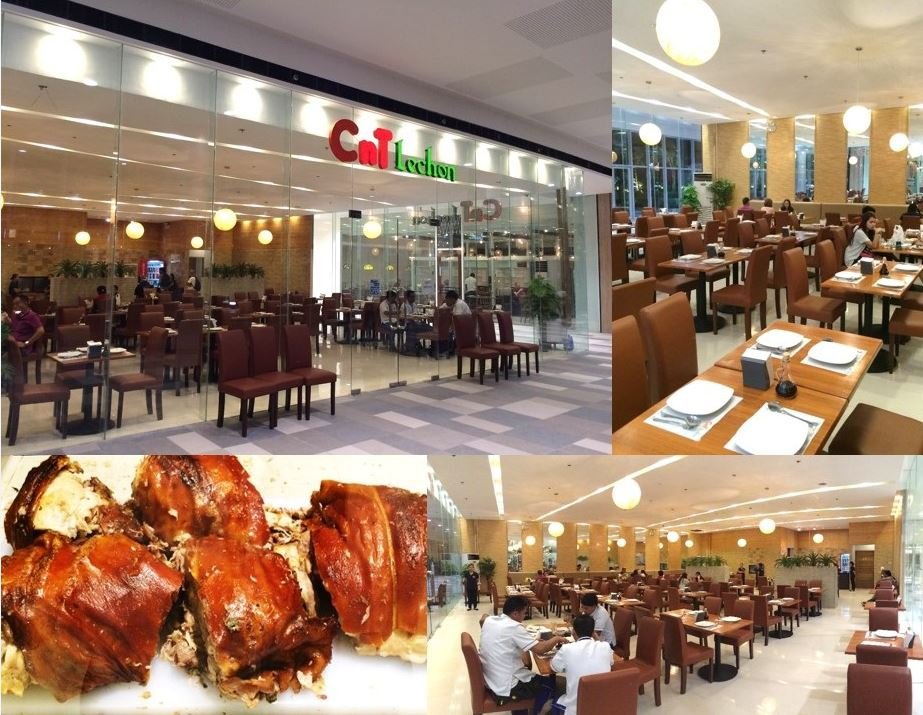 Address: 4th Floor Ayala Center Cebu, Business Park
Claim To Fame: CNT Lechon was the second thing recommended to us by our Grabcar driver when we talked about lechon. He promptly turned his nose up at Zubuchon when we mentioned it. And if we're going to trust anyone about lechon Cebu, shouldn't we be trusting the Cebuanos themselves on this one?
Recommendations: Lechon. What else? They probably have the best "sauce" of the lot, too, by the way.
Ilaputi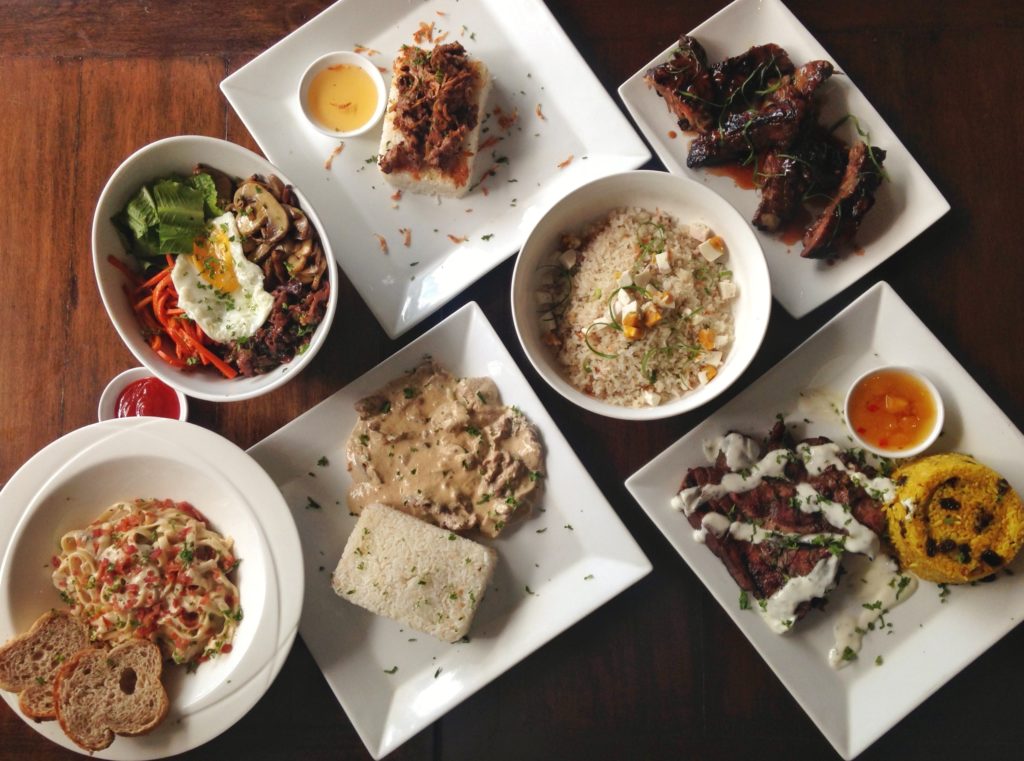 Address: I1 Building, Jose Maria Del Mar St.,, Cebu IT Park, Cebu City, 6000 Cebu
Claim To Fame: Formerly a restaurant for students, Ilaputi met enough success to put up multiple branches over Cebu. Their amazingly diverse range of menu items is pretty staggering, to say the least.
Recommendations: Dragon chops would probably be the biggest pork chops you've ever laid your eyes on, unless you've been to Texas. On top of that, you can't go wrong with their Beef Stroganoff.
Rico's Lechon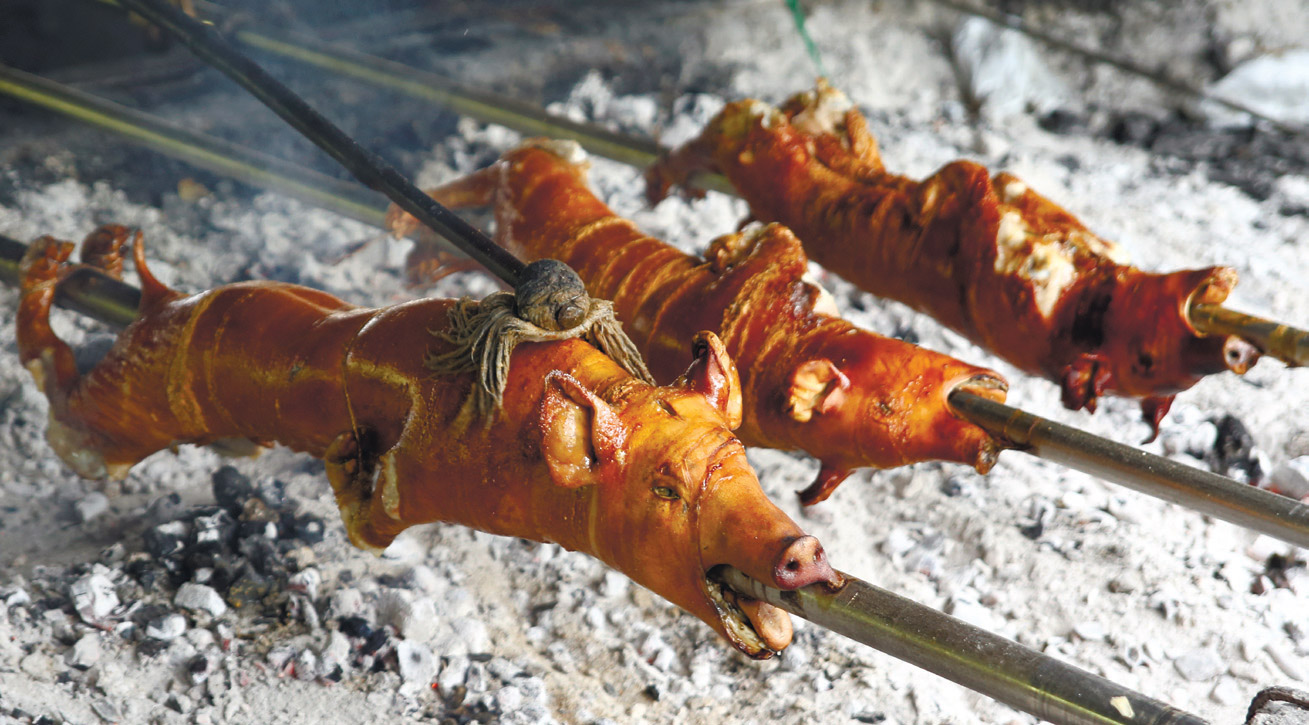 Address: F. Cabahug Street, Cebu
Claim To Fame: While you could debate which lechon is the best, there is no denying that Rico's spicy blend lechon is a cut above the others purely because that option exists. Rico's was the first place mentioned to us by the Grabcar driver we mentioned earlier, and he swears by it. Who are we to disagree, after trying it out?
Recommendations: Spicy lechon and the baked scallops. The scallops are probably the best we've ever had, bar none, and at the price, they're well worth it.
Larsian
Address: Don Mariano Cui St., Cebu
Claim To Fame: The perfect place to eat a lot of different stuff in, Larsian offers stalls that sell you everything from scallops to chicken skin so they could grill them for you, like a dampa that involves a whole lot of meat instead of just seafood.
Recommendations: The chicken skin, the baked scallops, and the shellfish they have that looks like a conch. Can't go wrong with those.
Know of any other food stops worth checking out in Cebu? Share them with us below!