One of the best ways to test your decision-making skills is by browsing through a Korean restaurant menu. Faced with a plethora of meat in various cuts and marinades, which of course have to be complemented with other staples like bibimbap, jap chae and endless others—the struggle to order only a few dishes is so, so real, not to mention pretty painful.
It's time to put your foot down. Say no to a bitin and pricey Korean dining experience! Visit these incredibly affordable Korean buffets, and buckle up for the most pleasurable form of food coma.
8. Hwaroro
Kalayaan Plaza, 89 Kalayaan Ave., Diliman, Quezon City | 0917 889 1964
76 Scout Tobias St., South Triangle, Tomas Morato Quezon City | 0917 5807 479
Facebook | Open daily from 11am to 12mn
P299 – Korean food buffet, P399 – Korean food and grill BBQ buffet
People don't really come to Hwaroro for the ambiance, but hungry bellies visit again and again for their sulit buffet. Alongside a varied selection of Korean BBQ, there are also vegetables, side dishes and a DIY bibimbap station to look forward to.
7. Samgyupsalamat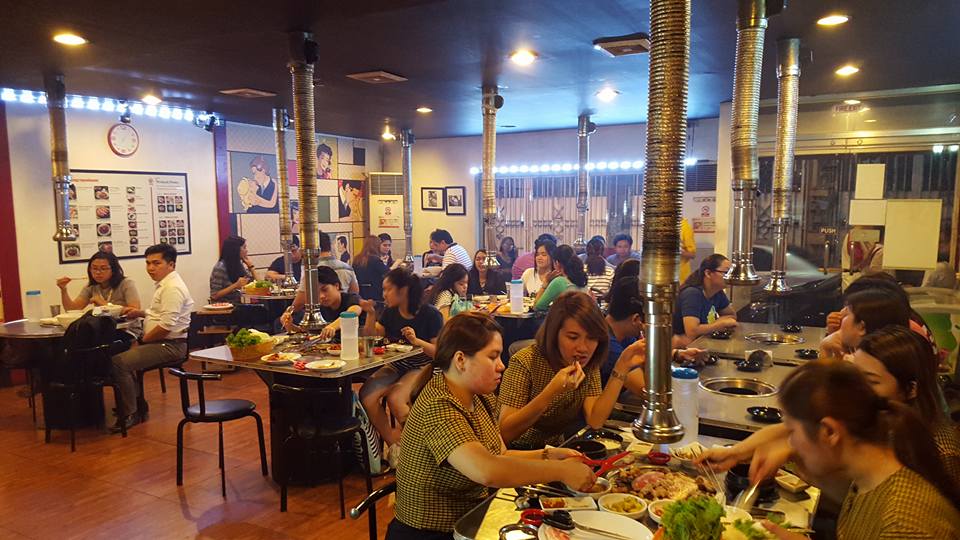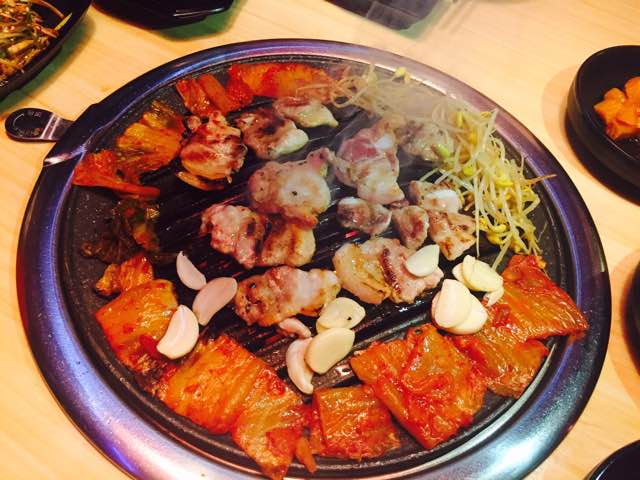 911 Kapitan Tikong cor. Leon Guinto St., Malate, Manila | 0926 792 8802
Open Monday to Saturday from 10am to 11pm, Sunday from 12nn to 11pm
3F Eurocast Bldg., Jupiter St., Bel-Air, Makati | 0915 725 4034
Open daily from 11am to 5am | Facebook
P380 to P480 – lunch, P430 to P530 – dinner
If you already have one or two favorite kinds of meat, go for Samgyupsalamat's unli-BBQ happy hour. Whether you pick one or two types, the promo comes with side dishes, rice and soup. Enjoy from 11am to 3pm for lunch and 3pm to closing time for dinner.
6. Leann's Tea House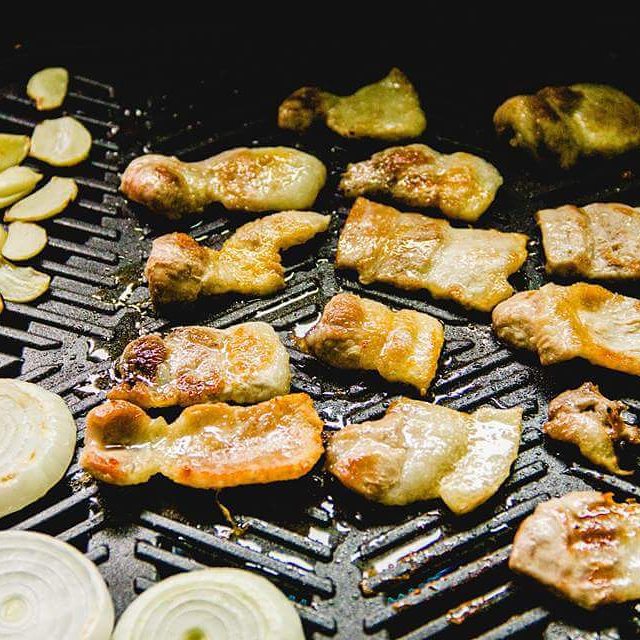 105-R Mother Ignacia cor. Sct. Madrinan St., Tomas Morato, Quezon City
(02) 411 8902 | Facebook
Open Monday to Thursday from 11am to 2pm, 6pm to 10pm
Friday to Sunday from 11am to 10pm
P349 – Unlimited samgyeopsal, P449 – Unlimited samgyeoupsal + woosamgyup
Here's the Korean buffet for ultimate meat-lovers. At Leann's Tea House in Tomas Morato, you get an unlimited fix of grilled pork and beef belly alongside flavorful Korean dishes.
5. Lee Hak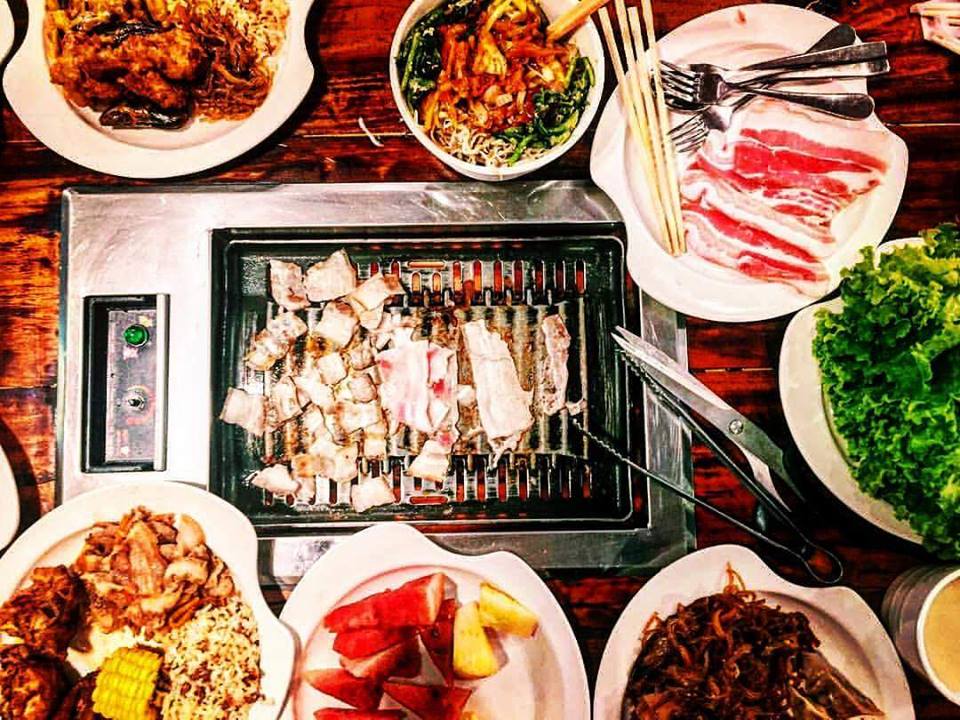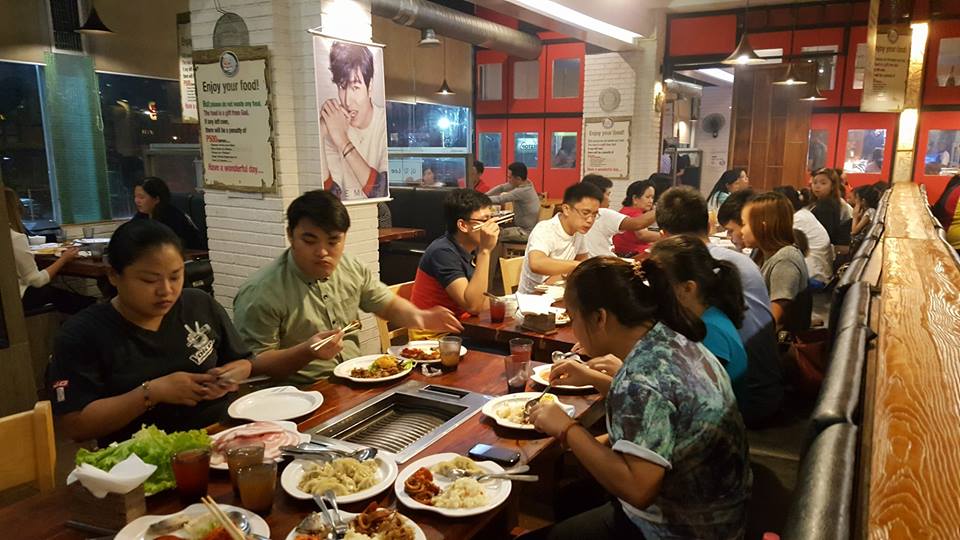 Pioneer Center Supermart, 8006 Pioneer St., Kapitolyo, Pasig
(02) 584 3279, 0917 857 9896 | Facebook
Open Monday to Thursday from 11:30am to 3pm, 5pm to 11pm
Friday to Sunday from 11:30am to 11pm
P329 – lunch Monday to Thursday, P369, dinner Monday to Thursday
P399 – Friday to Sunday
Lee Hak's buffet is known for top quality meat with even awesome Angus beef. Servers will help you cook the meat and change the BBQ plate when necessary, so you get to eat perfectly grilled meat without the hassle each time. Enjoy your picks with their wide selection of banchan.
4. Don Day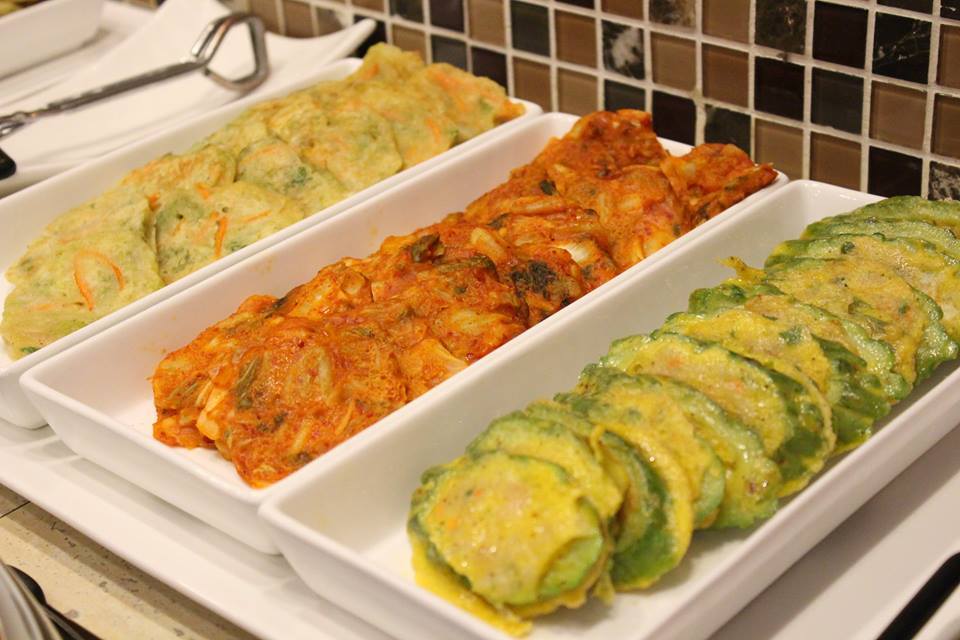 Sunshine Blvd. Plaza, Quezon Ave. cor. Scout Santiago St., South Triangle, Quezon City
75 Kalayaan Avenue, Diliman, Quezon City
(02) 709 7500 | Facebook
Open daily from 11am to 2pm, 5pm to 10pm
P299 to P499 – lunch, P399 to P499 – dinner
Don Day is usually packed with ravenous customers, so best to make a reservation. You wouldn't want to miss their impressive spread of Korean dishes and endless plates of samgyeopsal (pork belly) or cholbeagi (beef brisket).
3. Hwangso-Ga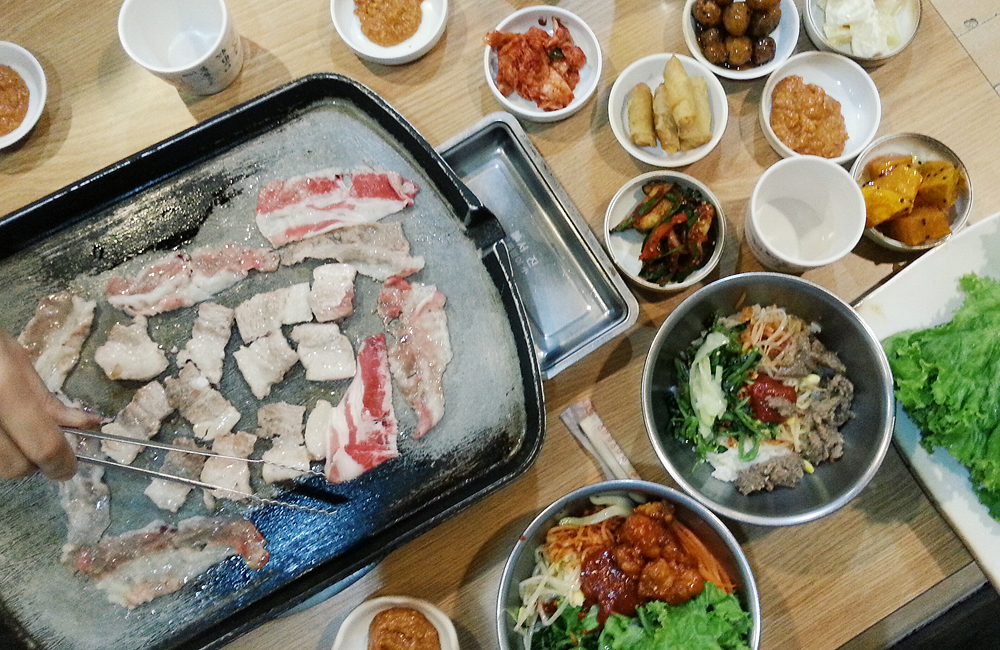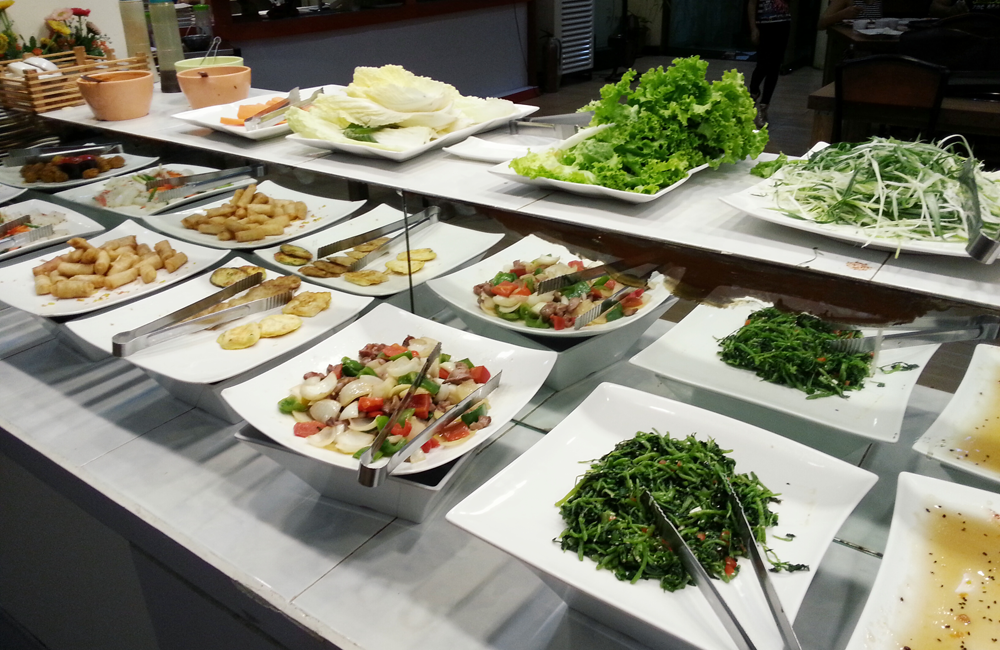 1547 M. Adriatico St., cor. Pedro Gil St., Ermita, Manila
(02) 405 0100 | Website
Open daily from 11am to 3pm, 5pm to 10pm
P399 – lunch, P499 – dinner
Hwangso-Ga is another brainchild of the owners of Mak Chang, a well-loved Korean joint in the same area. Here, you'll be treated to a generous buffet selection of meat, vegetables, banchan, cooked viands and soup. They also have a make-your-own bibimbap station you can't miss.
2. Matgalne
Locate the branch nearest you here | Facebook
P349 – lunch, P499 – dinner
Matgalne's bright, pristine and homey interiors will assure you that what you're about to pig out on isn't only clean, but also of top quality. Unlike most Korean restaurants, you'll be grilling your meat on a portable stove griller. This is a welcome change as you can take full advantage of the table—fill it with as many dishes you desire—as soon as you finish cooking your barbecue.
Another great distinction of Matgalne is their DIY Janchigusku station or "feast noodles."
1. Sodam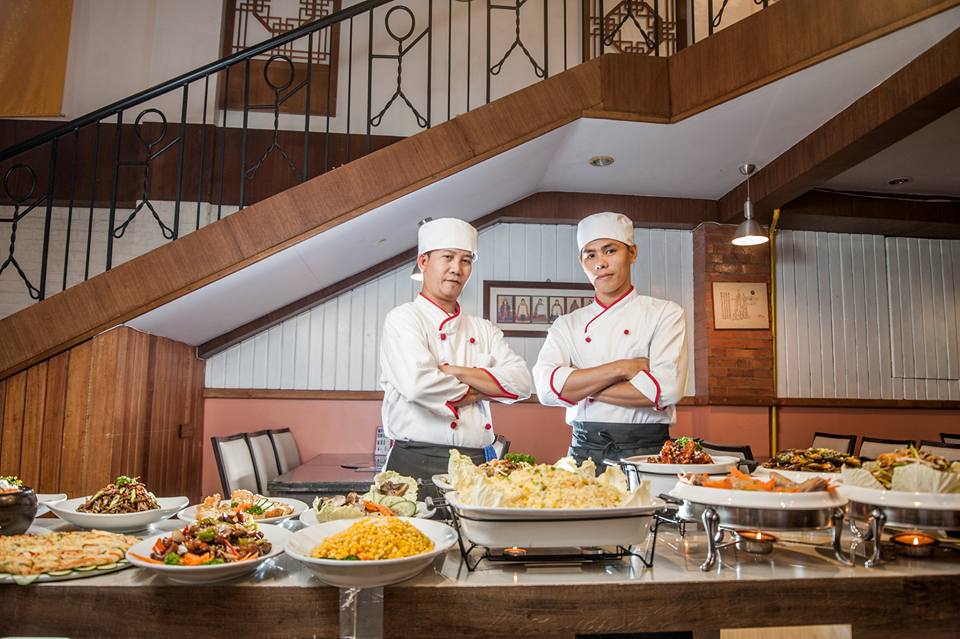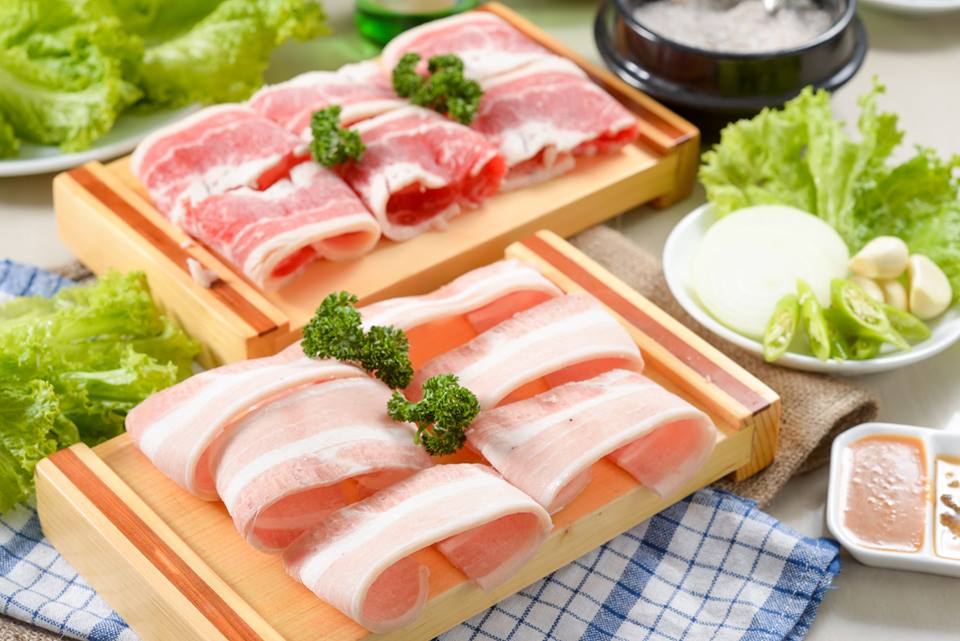 17J Abad Santos Drive, Little Baguio, San Juan City
0905 393 4190 | Facebook
Open daily from 11:30am to 2:30pm, 6:30pm to 10pm
P319 – lunch weekdays, P349 – dinner and weekends
Tucked inside a narrow street in Little Baguio is a culinary gem every Korean-cuisine-lover must experience. Sodam's spread of hot and cold dishes are regularly refilled and even changed with new delicious eats. Attentive servers also bring various kinds of meat to your table, orderly-stacked in wooden trays, for your grilling pleasure.
You'll leave the place smelling like Korean barbecue, wondering how the hell that kind of Korean buffet could be just under 500 bucks.
Which of these Korean buffets is first on your pig-out list? Sound off below!