Have you ever been on a getaway, which required two toll payments and about three bathroom breaks, that ended with a "This is it?" These cool getaways are the opposite of that. Post photos of these getaways and you're guaranteed to get bombarded with comments of the "Where is this?" variety. To save you time, just reply with the link to this article and a winking face emoji.
MARCIA ADAMS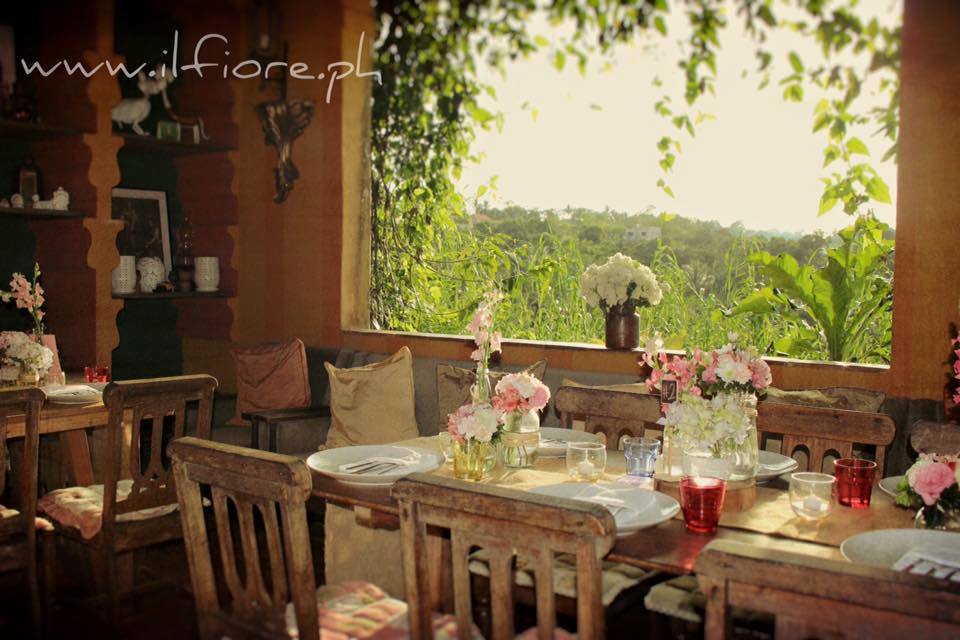 Tagaytay's best-kept secret is in the neighboring town of Alfonso in Cavite, where the quiet and peace that are slowly eroding in Tagaytay City still exist. Marcia Adams sits gracefully, like a piece of aged furniture, on a piece of land that transports visitors to Tuscany. Cobblestones, distressed wood, and lush greens will lure guests, but the pasta, grilled pork, kebabs, and fried prawns will make them stay.
TRY THIS: Grilled Aromatic Pork. It's a fancy name for both liempo and "oh wow this is so good."
CHARITO BY BAG OF BEANS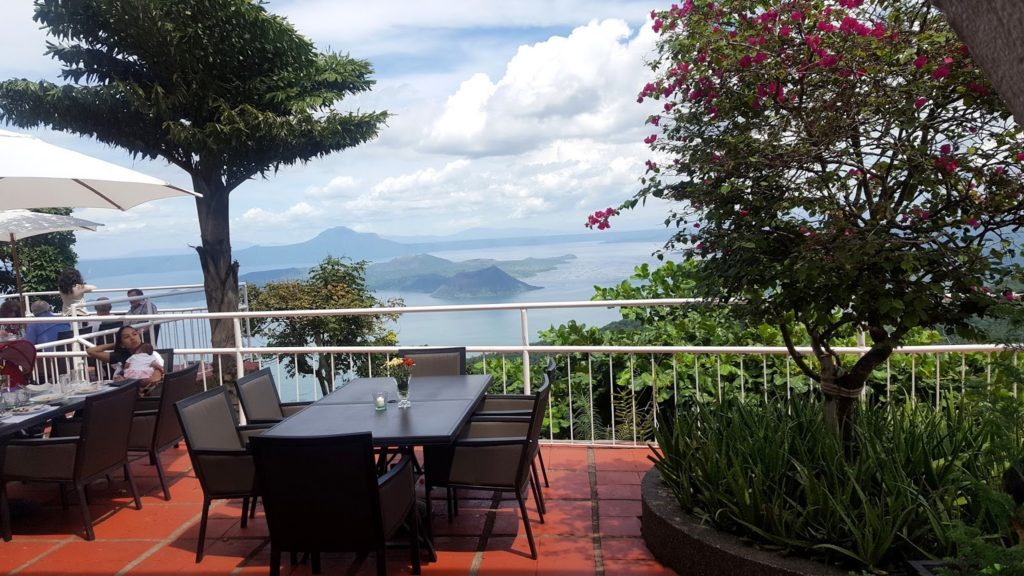 If Bag of Beans is the laidback, boy-next-door charmer, then meet Charito by Bag of Beans: it's more sophisticated, stylish, and classy older sister. The only thing common between the two is the good food, which this branch overlooking the Taal Lake takes up a notch with several European dishes. Your cravings will be fulfilled and your Instagram posts will be a hit to family and friends. Say thanks by buying them Bag of Beans pasalubong favorites on the way out.
TRY THIS: Grilled Salmon in White Wine and Dill Cream Sauce. Both Instagram-worthy and delicious.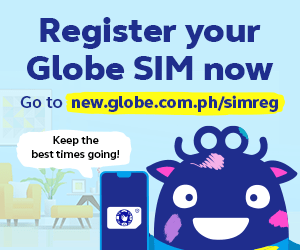 CHOCOLATE DE BATIROL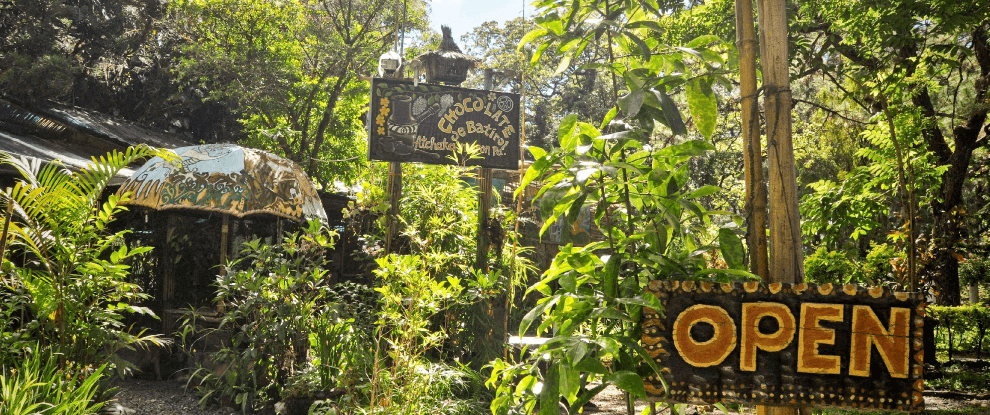 Coffee in the morning, beer at night. But what to do in chilly afternoons in Baguio? Enter Choco-late de Batirol, the go-to merienda spot in Camp John Hay. Chocolate de Batirol has Grade A, thick, bittersweet hot chocolate mixed using a wooden stick. Take a sip and pair it with Suman sa Lihia or Turon de Langka.
TRY THIS: Baguio Blend with Strawberry. Because Baguio means strawberry.
BAGUIO CRAFT BREWERY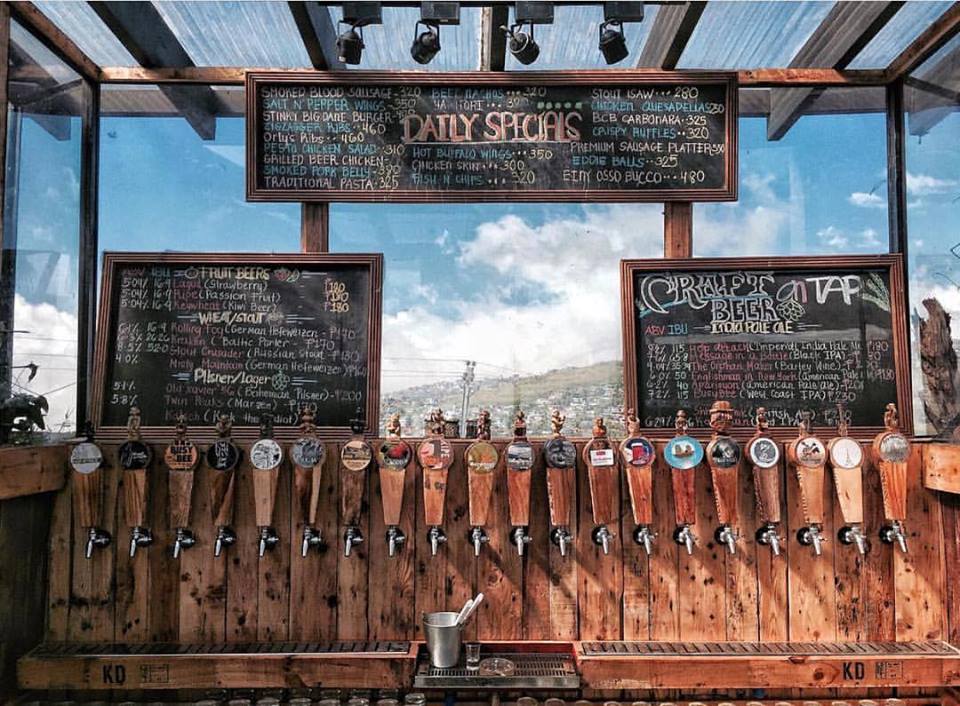 Sixteen kinds of beers from rotating taps may seem daunting, so let's make it simple: cold beer is the best beer, and Baguio is the coldest place in the Philippines. Combine these and you get Baguio Craft Brewery, a restaurant and microbrewery that serves craft beers and comfort food. Come out of this place either a beer connoisseur or drunk. Both are inevitable.
TRY THIS: Lagud Strawberry Beer. (See above)
LULJETTA'S HANGING GARDENS AND SPA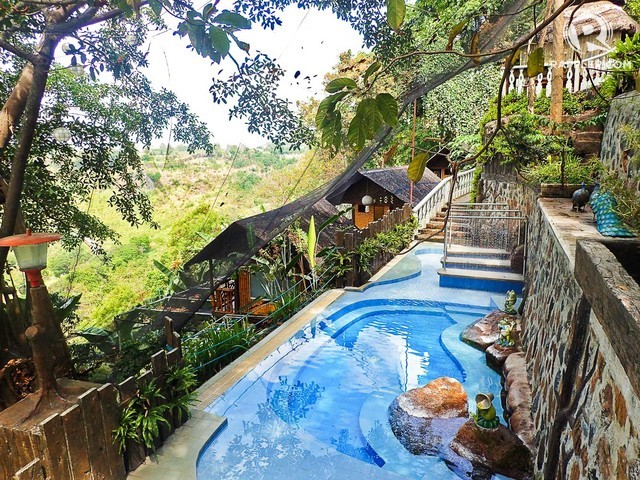 Alcohol has the power to make you forget that taxing things such as deadlines and bills exist. Luljetta's Hanging Gardens and Spa in Antipolo has that same lasting effect, minus the nasty hangover. Reward yourself in this heaven disguised as a resort spa: dip your feet in a fish spa, lounge by the pool with a majestic view, get a sweet calamansi scrub, or take a selfie by the jacuzzi and post it with the hashtag #jacozy. OK, maybe skip the last bit.
TRY THIS: Put your phone down and relax. Facebook can wait.
CAFE SABEL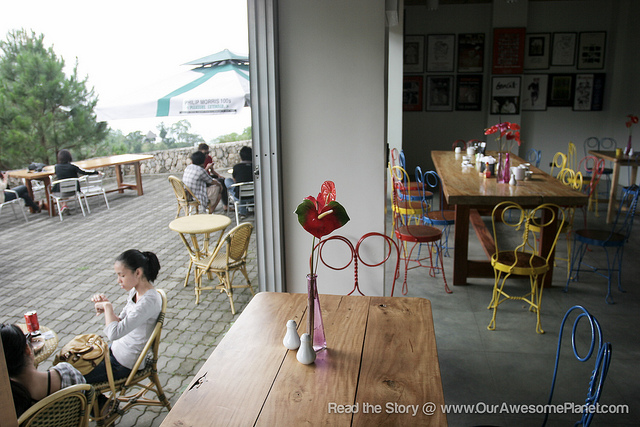 There are lots to admire at BenCab Museum–from national artist Ben Cabrera's paintings of Sabel to the view of the sprawling garden and forest outside. Cafe Sabel, a restaurant inside Baguio's most intriguing museum, does not disappoint and adds to the BenCab experience. Time seems to stand still here, so pick a table and bask in the old Baguio vibe while sipping from a cup of BenCab's Brew.
TRY THIS: BenCab's Homemade Longganisa. Longganisa is art.
CAFE TAN-AW AT PINTO ART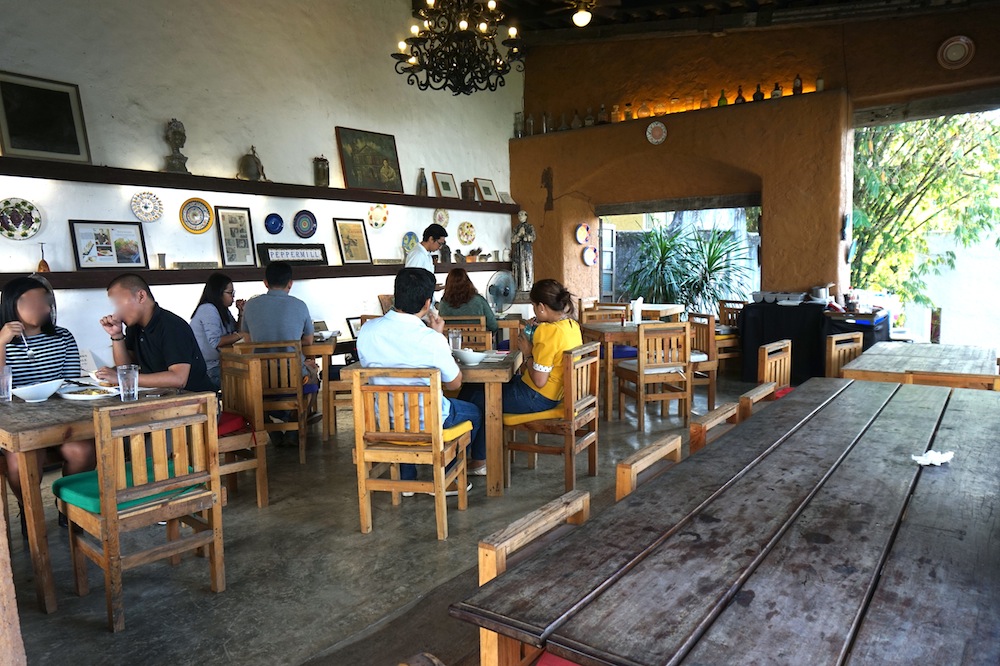 A shorter drive to Antipolo will take you to Pinto Art Museum, where the artworks extend from the halls all the way to the kitchen. After taking snaps for your feed, take a break at Cafe Tan-Aw and start things off with the Fire Cracker–a hipper and spicier version of the California Maki. The Tuna Tower and the NYC Sandwich are art pieces on their own you'd think they're part of the exhibit.
TRY THIS: Vigan Pizza. This longganisa pizza will make you sing, "We've only just Vigan…"
BREAKFAST AT ANTONIO'S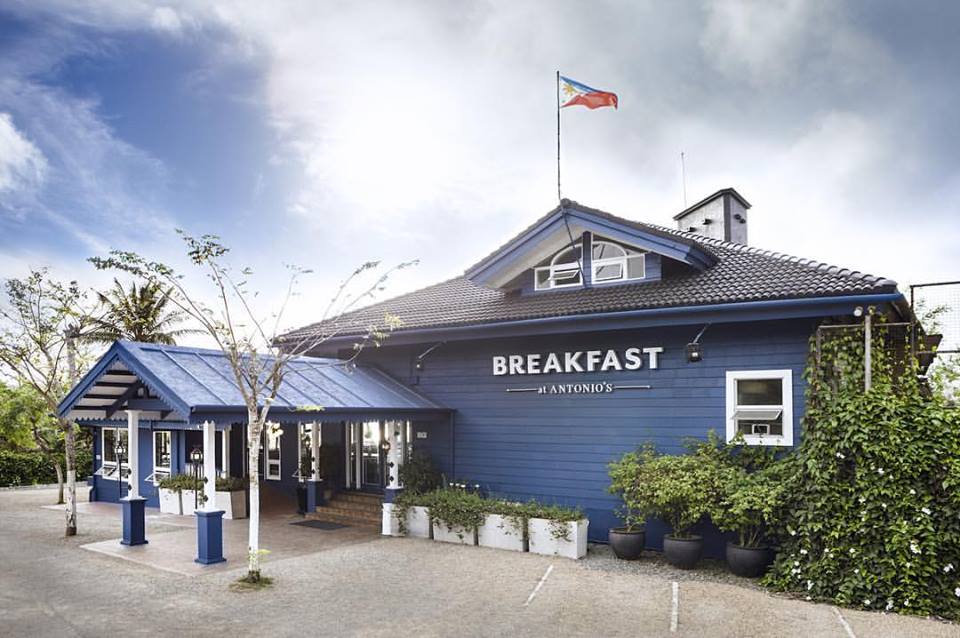 It is rare that spin-offs get it right like the original (just look at the Friends spin-off Joey). Breakfast at Antonio's, the early to rise brother of Antonio's, is that rare gem of a restaurant. The breakfast All-Stars are here–from pancakes to corned beef Roesti to beef tapa. But the biggest star of the place is the concept itself: serving an all-day breakfast in a homey setting overlooking the Taal. It's the kind of chemistry and magic that could bring families together all the way from Quezon City to the far end of Tagaytay. Something Joey never had.
TRY THIS: Golden Waffle. Add bacon. Enjoy.
What other cool getaways can you recommend? Share them with us below!