This year, we launched the show #8MinutesWith with the vision to bring smart and entertaining conversations with inspiring personalities onto our platform. As we say goodbye to 2019, let's look back at the people who made this season awesome:
Kim Molina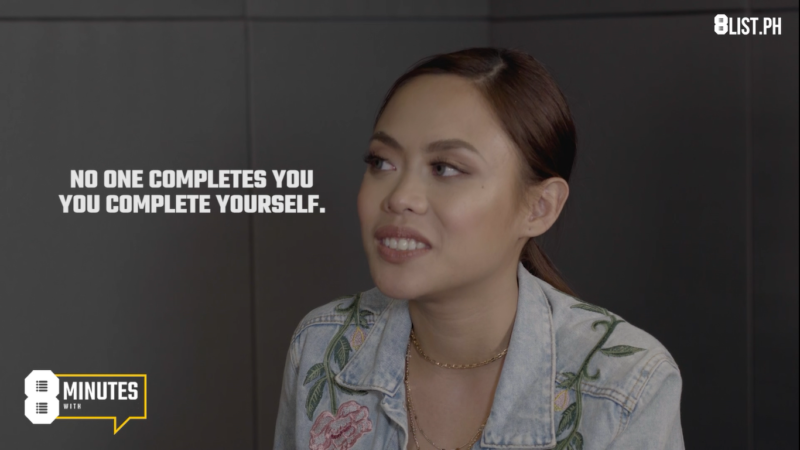 Most people say you'll never forget your first – and I really won't. Interviewing Kim Molina was like talking to a close friend who has a lot of things to brag about but never does. She is such a talented woman whose career took flight this year.
Quotable Quote: "It doesn't matter kung wala kang jowa. If you're happy, with just being you without anybody else then you're #JOWABLE. No one completes you; you complete yourself."
Marc Lefkowitz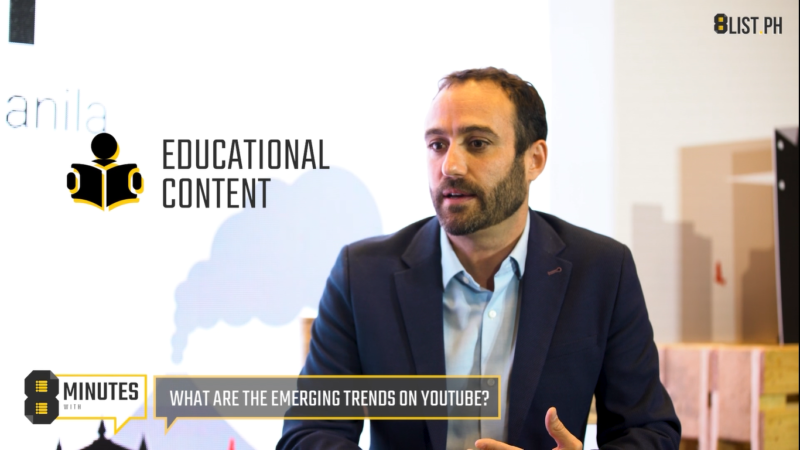 I was blown away by this opportunity to talk to YouTube's APAC boss. Learning the current trends and insights from him was so empowering. As a journalist and a producer, I particularly appreciated YouTube's efforts to bring substance as well as healthy positive content on the video-sharing platform.
Quotable Quote: (His tips for aspiring YouTubers) "Be consistent. Be authentic. Be yourself and believe in yourself. Sometimes it's not easy but continue to pursue your passions and your dreams."
SB19

It was a humbling experience to sit down with these five multi-talented people. After my interview, I completely understood why this Filipino pop group has nearly a cult fanbase. SB19 showed us how hard work and determination can ultimately make your dreams come true.
Quotable Quote: (On their brand of music) "Hindi po kami K-POP group… what we('re) actually trying to do here in the Philippines (is) the Korean Intensive Training na ginagawa dun sa mga idols sa Korea, in-adapt or in-apply po naming ditto para sa talents ng mga Pilipino para mas ma-enhance pa nila 'yung skills nila sa pagpe-perform. Basically, ang ipo-promote talaga namin as a group is 'yung P-POP or 'yung OPM."
Nate Punzalan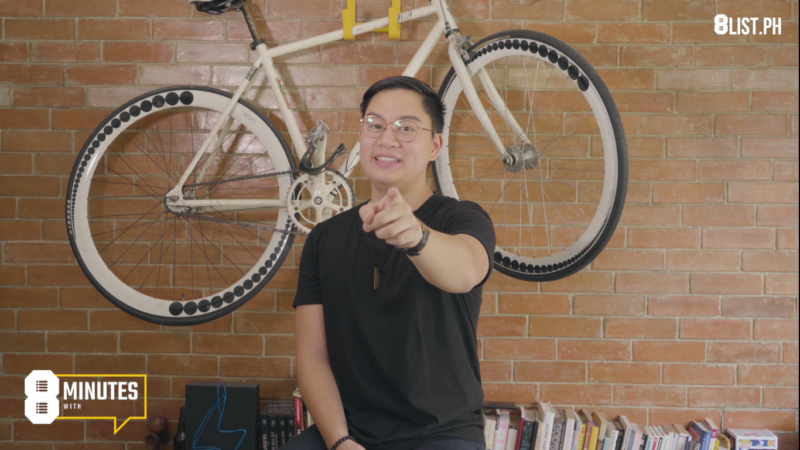 This episode with YouTuber Nate Punzalan is nothing short of inspiring. His channel speaks a lot about how it's like to put value into every content you make (in his own words: no "patapon videos"). Nate's content (in whatever platform he is in) indeed feeds your mind, body, and soul.
Quotable Quote: "Everyone has their special flavor. … Wherever you are, whatever you're good at, whatever you like, talk about that. Because no one else in the world can be you and can say what you say."
Catriona Gray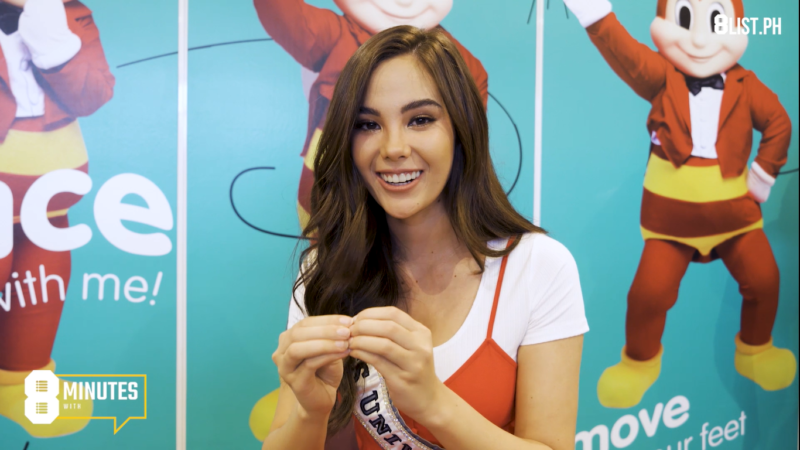 I sat down with Miss Universe 2018 Catriona Gray just a few weeks before she passed the crown to her successor – Zozibini Tunzi from South Africa. Cliché as it may sound but – she really is beauty and brains in the flesh.
It felt like she can answer any question you'll throw at her. You'll also feel her sincerity. Like how we see her other on-cam interviews, I saw Catriona's good mix of "bungisngis" and poise first-hand.
Quotable Quote: (On what kind of Miss Universe she wants to be remembered) "As a purposeful (Miss Universe). I've always wanted to empower people to find ways that they can give back to their communities because I feel like that's when we can really make a change – is when we all do it together. And if I can show people how, and can give them the confidence how to give back and contribute, then I feel like I've done my job."
Caleb Santos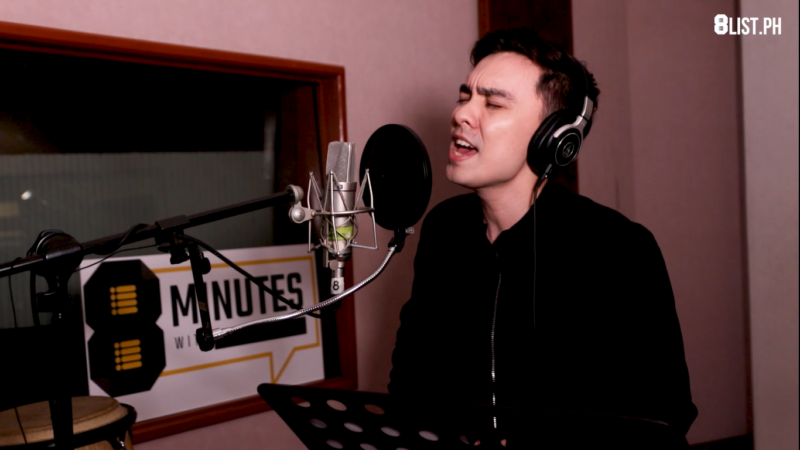 Caleb's story is a success story on what perseverance can do to a person's dream. His colorful journey in the local entertainment industry so far proves that passion when channeled right can lead to endless possibilities.
Quotable quote: (On what he learned after 10 years in the industry) "I wouldn't go back to get one year of fame. I'm aiming for a longer career in showbiz. I'm enjoying the journey. It's not a race, it's a marathon. And I keep learning every day."
Behind #8MinutesWith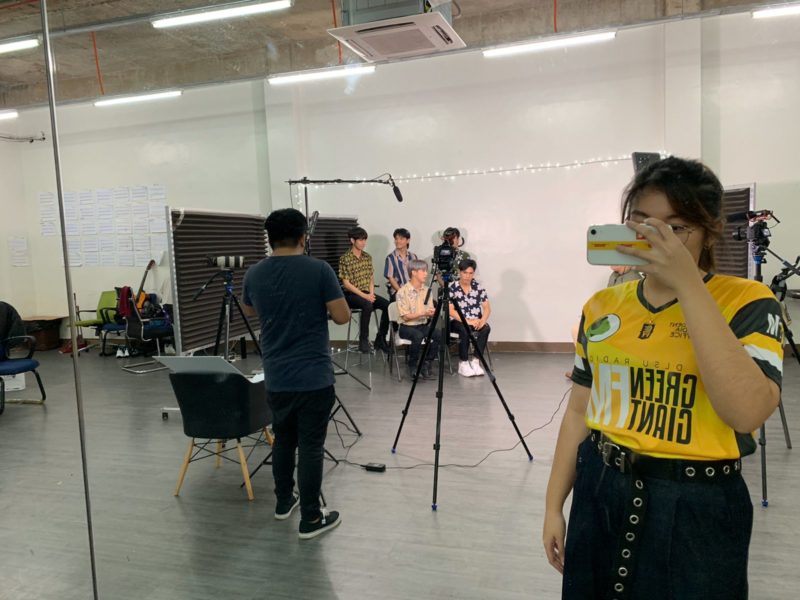 via Chuchi Azurin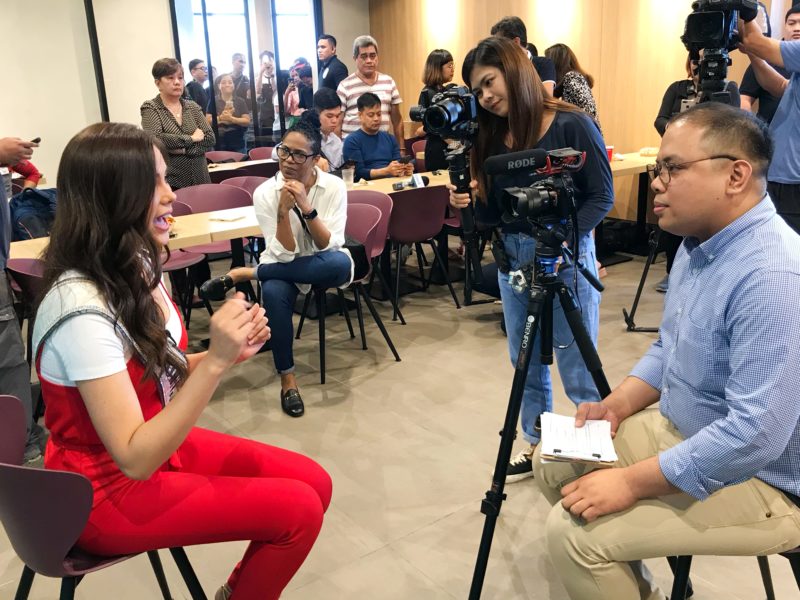 via Matthew Balicudiong
I couldn't ask for a more talented team to bring my vision to life. Every shot, transition, and graphics you see in every episode is because of them. If I'm the creative mind, they're the creative hands.
Thank you for always giving your best in every #8MinutesWith episode Sai Zacarias, Jonathan Mendoza, and Chuchi Azurin! I also want to thank our graphics angels (not in the photos): Batch Barcelona, Joanna Piojo, and Anjel Elemos.
At one point this season, we gave our viewers a little extra and went OVERTIME.
And… all of these are for YOU (our viewers)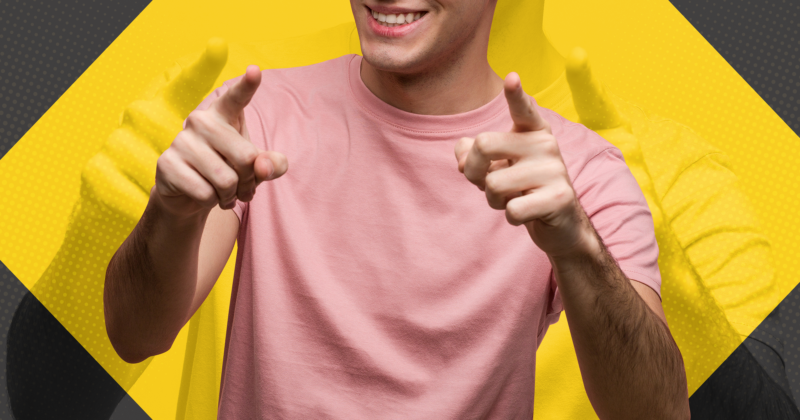 Last and definitely not least is YOU ⁠— our viewers.
All those views, thumbs-up, comments, and shares are greatly appreciated. All we do is for you, and we can't wait for you to see what we have in store in 2020.
What's your favorite episode from our 2019 season? And, who do you want to be featured next on #8MinutesWith?
Let us know in the comment section below.