The Amazon rainforest, known as the lungs of our planet, wasn't the only victim to human greed and deadly fire. Across the globe forests are ablaze, tipping the scales dangerously heavier in favor of climate change. Wildlife, the homes of indigenous people, and rich biodiversity are at stake and if these illegal loggers, plantations, and miners continue to set fire to thousands of hectares every year, it's likely the smog-darkened skies will be the norm.
Indonesian forests have been burning for months now; a burning so immense smoke has reached the Philippines.
What's happening in Indonesia?
let's bring awareness to Indonesia. without being condescending.

This is not an instagram filter. THIS IS INDONESIA AT 1 PM. THIS IS CAUSED BY THE BURNING OF RAINFORESTS.pic.twitter.com/j2ye7L41qE

— Karlie Flo$$ (@FUCCl) September 22, 2019

The skies continue to blaze as forest fires burn parts of the islands of Sumatra and Kalimantan in Indonesia. It's a scenario straight out of dystopian thrillers, literal nightmare residents are forced to live in. A thick haze of smoke obscured visibility and hazardous air quality is already affecting the health of residents and taking their lives. If it won't kill them, breathing the air might give them permanent respiratory damage.
Humans aren't the only ones affected in this crisis. In Borneo, Indonesia's population of native endangered orangutans have already developed a respiratory infection, said the Borneo Orangutan Survival Foundation. Conservationists are doing everything they can to protect these animals from harm but it's a tall order.
Indonesia, the world's largest producer of palm oil
Indonesian national police chief Tito Karnavian said the fires were obviously deliberately started. Taking a chopper ride above Pelalawan seemingly confirmed this as the only forested areas burning are the ones containing oil palm plantation.
Burning hundreds of acres of forests apparently isn't something new to Indonesia. In a report by the Pelalawan regent, 80% of burnt forested areas were converted into oil palm plantations and other crops such as pulp and paper. For years this has been the practice in order to deliver palm oil, a key ingredient in products for brands like Unilever, Mondelez, and Nestle.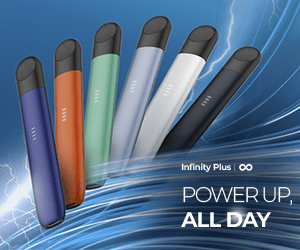 An unusually dry season
It has been a great struggle for Indonesia to curb the raging fires especially since the country is facing a particularly dry season. According to national police, 27% of the burnt areas were peatlands (accumulation of partially decayed vegetation) which are harder to put out since they can keep burning underground for weeks. These areas produce especially thick haze.
To know the scale of how dangerous these forest fires are for those affected, a PM10 pollutant standard index (PSI) for air quality was released. PM10 means particulate matter 10 micrometers or less in diameter.  A PSI over 100 is classified as unhealthy and beyond 300, it's considered hazardous air. The highest reading in Indonesia surged to 385 – above hazardous.
Indonesia's contribution to climate change
the government is afraid of calling it what it is: an environmental crisis and pushing for actual solutions. they've settled for mere mitigatory actions and think it's enough. when this has happened EVERY SINGLE YEAR for years now.

— e (@eldenzachery) September 22, 2019
Respiratory problems coupled with dry and itchy eyes are just some of the health problems areas affected with haze are facing. Schools and airports are closed due to poor visibility and roads are becoming dangerous. The thick haze has drifted to neighboring countries such as Singapore, Brunei, and Malaysia prompting Malaysia to give out half a million face masks to its citizens.
Despite being illegal, the practice of burning forests has still continued even though Indonesia has previously issued a fine of 10 billion rupiahs (roughly Php 36.6 million) and up to 10 years in jail for those who are found guilty. Indonesian police have since arrested people suspected of starting forest fires.
Indonesian President Joko Widodo on his part has been active in dealing with the fires even sending out an additional 5,600 military personnel on top of the 9,000 already fighting the fires. But more than putting out the fires, local NGOs urge him to disclose the places where plantation fires started to promote transparent accountability.
Governments busy playing the blame game
Indonesian President Joko Widodo inspects a burnt forest in Pelalawan, Riau province, Indonesia
The fires could have been avoided. Everyone knew burning plantations happen every year and instead of doing extra measures to ensure it stops this year, the Indonesian government was negligent. President Widodo admitted this much saying "everyone should have been prepared."
Indonesia's environment minister Siti Nurbaya received criticism after saying that majority of the fires originated from Malaysia. Satellite data prove otherwise which prompted Malaysian environment and climate change minister, Yeo Bee Yin, to write on Facebook: "Let the data speak for itself. Minister Siti Nurbaya should not be in denial."
Meanwhile, Singapore, another country affected by the haze, worries over the smog affecting the Formula One race.
The haze has reached Cebu and Palawan
Cebu right now vs Cebu on a normal day pic.twitter.com/xzN8iHSftK

— seth farré (@SethFarre) September 24, 2019
Due to strong southwest monsoon winds or Hanging Habagat, the haze from Indonesia managed to reach the southern part of the Philippines. Cities like
Cebu
, Palawan, Iloilo, and Leyte have been affected by the haze that slowly blanketed the atmosphere. Combined with the pollution in cities, the situation became an extreme health hazard threatening the sick, children, and the elderly.
On September 18, Metro Cebu residents were urged to wear N95 face masks if they were to go out since there are high levels of particulates in the atmosphere.
But here's how you can help
Even if you're not from Indonesia or anywhere near the affected areas, as decent human beings caring for a world our future children will inherit, helping is a must. Help comes in different forms. You can spread awareness, donate to a few charities, or even stop using palm oil products which are the root cause of all the forest fires.
You can donate to the Emergency Forest Fire Fund, Save the Forest, Save the Future, Emergency Fire Fund – Orangutan Outreach, and Borneo Orangutan Survival Foundation. And while you're at it, sign the Greenpeace Save Rang-tan petition to stop destroying forests for palm oil.
The Indonesian forest fires are reminders of what we shouldn't take for granted
A breath of fresh air, if there even is such a thing as pure fresh air anymore, is what we take for granted the most. Indonesians and all the people affected by the haze are robbed of the simple ability to breathe, move about, and enjoy fair weather. As the Earth gets warmer by the year, we might be looking at a future where clean air is a luxury and blue skies come to a couple of times a year.
If there's one thing these forest fires are teaching us is that we need to act right away. If everyone held hands when the Notre Dame Cathedral was burning and tweeted in anger when the Amazon rainforest was being reduced to ashes, we can also hold hands and help Indonesia restore their forests again.
What do you think of the Indonesian fires? Share your thoughts with us below!