The backlash on Disney's The Little Mermaid live-action remake is unreal. It hasn't even been a week since the first teaser dropped, but the movie has already been met by tons of racist comments and hate online. And now, the backlash has even reached a new milestone: more than a million dislikes on YouTube.
The Little Mermaid teaser
It was only last week, during the D23 Expo, that Disney finally dropped the first official teaser for the highly anticipated live-action of The Little Mermaid. The 1-minute and 23-second clip gave us our first look at Halle Bailey as Ariel singing a sneak peek of the iconic song "Part of Your World." It also showed a glimpse of Ariel's underwater world. But while some expressed their excitement for the remake, it didn't escape the Internet's harsh criticism, a backlash that has since crescendoed to unbelievable levels.
It reportedly has over 1.5 million dislikes on YouTube
Y'all… the dislikes omg pic.twitter.com/TyIeWQ5fRH

— 🌹Morena🌹 (@Easternroyalty1) September 12, 2022
News outlets report that the teaser has been flooded with 1.5 million dislikes on the first two days of its release. It got to the point where YouTube had to disable the dislike counter, but it can still be seen through an extension.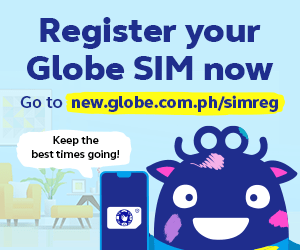 Why are people so pressed about a Disney princess?
The criticism started in 2019 when it was announced that Bailey would play the iconic role. Many did not like that a black woman was set to portray a character that had been white in the original animated movie. And so the conversation quickly became about identity politics with racists and non-racists (there's no other way to describe it) pitching their tents on hills they've decided to die on.
these are the likes + dislikes on the Cinderella, Aladdin, Mulan and Little Mermaid live action teasers. And people are ACTUALLY trying to say it's only getting hate because it's a remake. pic.twitter.com/aZJB8o21xA

— elise (@bohwithhair) September 12, 2022
One person even tried to compare the astounding numbers to other Disney remakes such as Cinderella, Aladdin, and Mulan which all only got under 771k dislikes. It's obviously not about the technicalities of the film anymore.
It's an online battlefield
Even before the trailer dropped, the conversations online were appalling. "Ariel shouldn't be black," many argued. But a fictional character that's half-fish and half-human can be any race.
Okay but Disney didn't "make the little mermaid Black", they chose a rising star who is an appropriate age, an extremely talented famous singer who is on a popular tv show and deserved the role. Why erase the merit of her talent and relevance as if they just chose anyone Black?

— thatadult (@rianphin) July 12, 2019
Casting a person of color will never be wrong because — and we hate to break this to you — mermaids don't exist in real life. Shocking.
Can't believe people are getting mad abt a black girl playing The Little Mermaid. "It's like casting a white girl to play Mulan!" Bitch, Mulan is Chinese and the movie is set in China. Ariel is half-fish and it's set under the sea. Mahirap i-prove ang nationality ng fish okay

— Saab (@saabmagalona) July 5, 2019
We would so love to see an Asian mermaid in the cast.
The funniest thing about this Little Mermaid conversation is that "scientifically" if mermaids were real they wouldnt look like OG Ariel or Halle. They would be 100x more terrifying.

— Libra's Groove✨🪬 (@NikkiCallowayy) September 14, 2022
Let's be real here.
black mermaids? what's next, black PEOPLE?!

— Queen Kitten 👑 (@ElaniKitten) September 14, 2022
Ha!
People are mad that The Little Mermaid is Black? The lady who is also a fish? Who lives under the sea? Whose best friend is a talking crab?

— Lynda Carter (@RealLyndaCarter) September 13, 2022
Exactly.
Meanwhile, others can't even criticize the technical aspects of the film
Bothers me how this doesn't look underwater at all pic.twitter.com/qvLc1Zmxh4

— Heat (1994) 4K Enjoyer (@firagawalkwthme) September 10, 2022
Other decent human beings chose to tune out the toxic discussion and instead criticize how the film was shot and edited. Many commented how the scene where Ariel sings "Part of Your World" doesn't look like she's underwater at all. The movie was compared to other upcoming titles with underwater scenes including Avatar: The Way of Water and Black Panther: Wakanda Forever.
Why did they make the little mermaid such a gloomy-looking film?
The greyish tone and lack of any vibrance make it look like a film about the holocaust. I changed the colours here to show how I think it should have looked. It's a kid's film about mermaids. Why is it so gloomy? pic.twitter.com/7J98Xx5U4q

— Claudia Brown 🇹🇼 (@ClaudiaBrown100) September 15, 2022
The racist comments make it difficult to make any other criticism — for example, on the lighting, editing, etc. Criticsm on the technical aspects is immediately dismissed as racist by some netizens, even if the person making the criticism has no issues with Ariel's casting.
Fact: Halle Bailey inspires children
View this post on Instagram
Does Bailey know about this backlash? You bet she does. Is she letting it affect her? We hope not.
Recently, the actress and singer shared a clip of young black girls blind reacting to The Little Mermaid trailer. These girls (all about 10 years old and under) were absolutely delighted that the Disney princess was a person of color.
"She's black!" yelled more than one girl.
"She's brown like me," pointed out another excitedly.
"Seeing these little babies' reactions makes me so emotional," wrote The Little Mermaid star in the caption. "This means the world to me. Thank you all for your unwavering support."
Bailey might be receiving a ton of hate for embodying Ariel but at the same time, she's inspiring all the dreamers out there. She's sending a message: The color of your skin shouldn't matter. What matters is that you work hard to achieve and deserve your goals and let the rest of the world talk about you. And if a fictional mermaid played by a black person matters for some people, then that's their problem and not yours.
The Little Mermaid is set to premiere on May 26, 2023.
Check us out on Facebook, Instagram, Twitter, TikTok, and YouTube, to be the first to know about the latest news and coolest trends!