CARATs (Seventeen's fandom) were surprised when Seventeen member Joshua was recently spotted roaming the upscale streets of Bonifacio Global City (BGC) to celebrate the Chuseok holidays. The 26-year-old idol immediately became a trending topic on Twitter as people shared their reactions to his unexpected visit. Here's everything that went down.  
Joshua Hong: The BGC boy
Seventeen's vocalist Joshua is the newest to join the growing list of Korean celebrities who have gone to the Philippines for a vacation.
A few days ago, he was seen with his mom walking around BGC, and with his boy-next-door charm, it's no wonder he caught the attention of Filipino CARATs (even though he did try to stay low-key). The South Korean idol was also spotted at a club a few days ago. It looks like he's having a great time, and we love to see it!
Respect for privacy
With the massive popularity of K-pop worldwide, K-idols are no strangers to obsessive fans and their cultish antics. But Joshua was able to enjoy his weekend vacation without crazy fans tagging along. Thankfully, the Filipino CARATs who saw him chose not to disturb him and instead expressed their kilig of seeing him from a distance.
apparently, a lot of carats met joshua and some havent posted photos yet. so glad filo carats gave shua the space he deserves. 💘

— aria (@pyongjeongi) September 14, 2022
Talk about a masterclass of fan etiquette 101!
8 Things About SEVENTEEN's Poison: Fear MV That Made Us Shiver
8 Things About SEVENTEEN's Poison: Fear MV That Made Us Shiver
Mandy Decena | Sep 30, 2019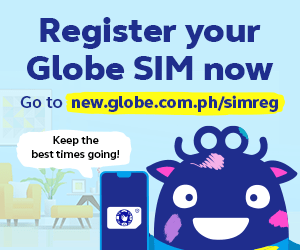 Netizens were in ~*awe*~
Once the Chuseok holiday was over, Filipino CARATs belatedly shared their encounters with Joshua, and all we can say is "Sana all!" 
Yep, we were all caught off guard.
joshua went in the ph for chuseok holiday and got surprised bakit christmas na agad

— ❔ (@cheolattes) September 14, 2022
We aren't known as the country that celebrates the longest Christmas for nothing. 
~*Paparating na sila, ang mga estetik! Nahiya naman kami sa aming OOTD! Oh my ga—*~ No, seriously. Who wouldn't swoon over him?
Same, same.
Why was Joshua Hong in the Philippines?
While Joshua nor his agency officially shared why he flew to the Philippines, Filipino CARATs believe it was to celebrate the Chuseok Holidays. Also known as Korean Thanksgiving, Chuseok is a three-day holiday in South Korea celebrated every fall. It's a time when families meet to wish one another hope, happiness, and love. Aside from preparing delicious meals like rice cakes and braised beef, people also perform ancestral worship rituals and visit ancestral graves.
Fans know how stressful the idol life is, so CARATs were happy to see him catch a break from all the camera flashes and events. And honestly, we can't wait to see him again!
Do you have any Joshua Hong encounters you'd like to share? Let us know in the comments!