It's been twenty years since The Matrix blew our minds with a sci-fi techno-existentialist fantasy filled with high concept themes and high octane action. It was a practically perfect film from start to finish, making it one of the most iconic and original science fiction action films of all time. Then the sequels threw all of that into a sink full of dirty water and served it up like filthy seconds.
The Matrix Reloaded and The Matrix Revolutions features the same characters and supposedly follows from the events of the first film, but it might as well be a journey into another universe filled with CG absurdity, overly convoluted lore and needlessly long action sequences. They are an albatross hanging around the neck of the original, justified only by some ancillary spin-offs in comics and animation.
Am I being too harsh? I think not. The Matrix sequels are an argument in favor of the idea that when some stories finish strong, they're better left alone. Here're just a few reasons why those Matrix sequels made a single great movie into a crappy trilogy.
These Sequels Have No Chill

The original Matrix was an exercise in restraint, playing out like a suspenseful mid-budget thriller. Reloaded opens loud and explosive like a the deafening bellow of an animal that wants you to know it is here, and it's got "bullet time." Revolutions was no better, highlighting its own absurdity by making characters act normal while others forward flip like ninjas made of liquid.
Time Has Not Made The Zion Orgy Better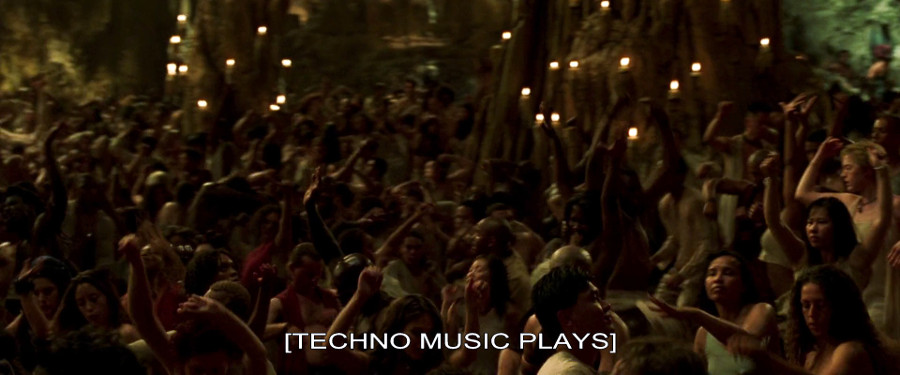 We all know this scene. We've all been confused by it. When the city of Zion parties, things get wildly, chaotically charged with the sexing. And while defenders have insisted that this hedonistic display is a celebration of man's survival in the face of imminent extinction, it's still a strange diversion that doesn't really inform the rest of the trilogy's plot.
Digital Cheesecake Orgasm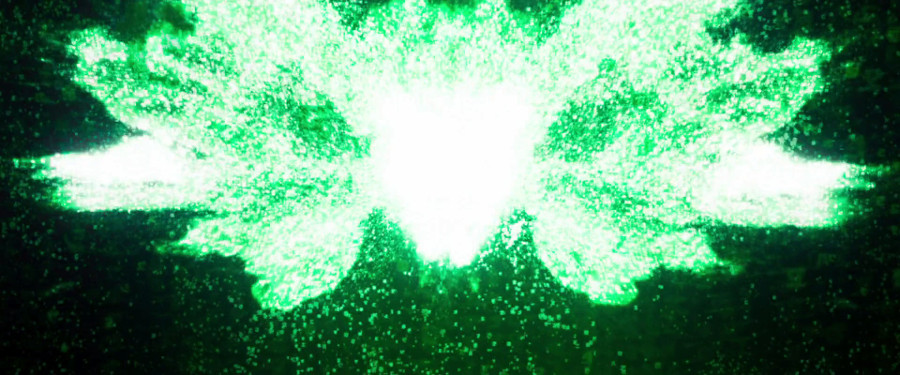 No other moment encapsulates the expression, "it's a choice" than the one in which Merovingian explains how he coded a piece of cheesecake to induce orgasm. The film even switches to Matrix code to show a woman experiencing all that digital arousal. I mean, um, weird flex but okay, Merovingian.
Agent Smith Goes To Eleven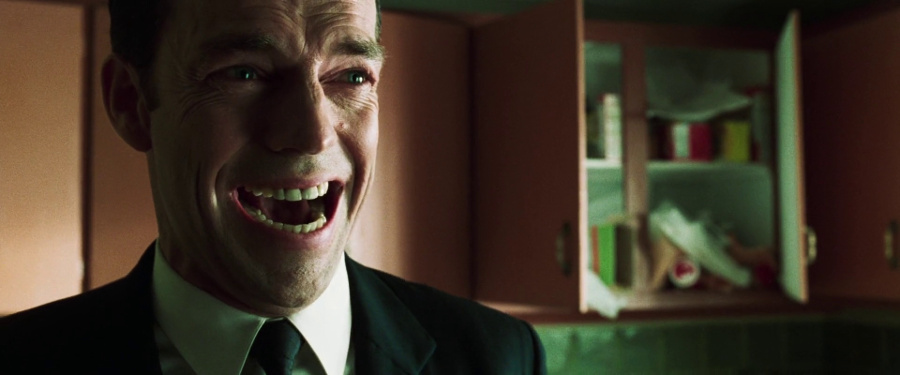 What originally made Agent Smith so scary was the calm and composure he exhibited while masking a fear that was only apparent interrogating Morpheus. In the sequels, he's a giggling batshit insane maniac. Granted, surviving his fate in the original Matrix, probably altered his personality on a very fundamental level, but this Smith is so nuts he's ready to be made into peanut butter.
The Kid Is A Forgotten Subplot

There's a young Zion citizen who greets Neo in Reloaded who seems to really look up to him. There's a sense that the Wachowskis intended him to play an important role in the series, at the very least as some recurring protege figure. But instead he doesn't get to do anything until maybe some random hero moment later? I suspect whatever designs were had for him ended up on the cutting room floor.
Trinity Is Reduced To A Plot Device

Arguably the deuteragonist of this franchise, Trinity served as a guiding light to Neo alongside Morpheus. But in the sequels, she is a hapless servant of the plot. I'll forgive any female character for obeying the same nonsense rules of cool that govern badly written male protagonists, but in these movies, she exists to motivate Neo and is exclusively motivated by Neo.
Neo vs Smith Is Apotheosis Gone Wrong

Nobody's asking for everyone's power levels to be dialed down, but one of the problems of these movies is that they just go over the top and then go over the over the top then go over that. That applies to the final fight where Smith and Neo just throw themselves at each for over a dozen minutes. At night, in the rain, making it impossible to see. Very little of significance happens until…
Neo Becomes Antivirus Jesus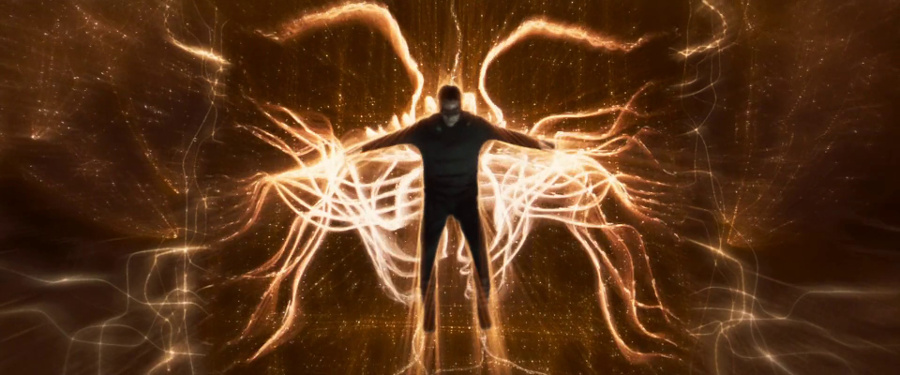 …our hero allows himself to be assimilated by the Machines. He then proceeds to explode into Matrix-cleansing light that deletes Agent Smith, reboots the Matrix and returning it to a kinder, more benevolent status quo. In effect, Neo is Norton, Kaspersky, AVG and McAfee all rolled into one and he sacrifices himself to ensure that the city of Zion is freed from malicious software.
What do you think of the Matrix franchise? Tell us below!