It's not easy to keep track of all the memes we have out there, but there are those that have definitely stood out. Here is our running list of the greatest memes that have defined 2017 so far!
8. Spongemock
It was only a matter of time when we'd get a quality meme from Spongebob Squarepants this year, and he definitely did not disappoint.
Him: *leaves me on delivered last night*
Him this morning: "good morning beautiful"
Me: gOOd MOrIng beAuTiFul pic.twitter.com/vfx4YJI0so

— adryanna (@adryzzle) May 7, 2017
*failing classes*

Me: "Can I get some extra credit?"

Professor: "cAn i GEt SomE eXtRa creDiT?" pic.twitter.com/PJSKoyUATH

— 🍜 (@BigWangTheoryy) May 9, 2017
racist white people: i'm not racist but….
me: I'm NoT rAcIsT bUt pic.twitter.com/sTU0YgiB0j

— lasagna andrews (@micah_bear) May 5, 2017
7. Yelling Meryl Streep
The amount of disrespect to the queen! But damn, this meme is just too good.
The Killers: It started out with a kiss, how did it end up like this?

Me: IT WAS ONLY A KISS IT WAS ONLY A KISS pic.twitter.com/pDsShTLWzc

— erika™ (@erikaofthestate) March 19, 2017
Nelly: "If u wanna go and get high with me, smoke a L in the back of the benz-E, oh why must I feel this way?

Me:"AYYE, MUST BE THE MONEY!" pic.twitter.com/pqhQAqi1CQ

— hue. (@hueysupreme) March 18, 2017
Evanescence : wake me up inside
Me : I can't wake up
Evanescence : wake me up inside
Me : SAVE MEEEEEE pic.twitter.com/CPZw3dTX3Y

— manioc•pixie•girl (@EllaOrn_) March 20, 2017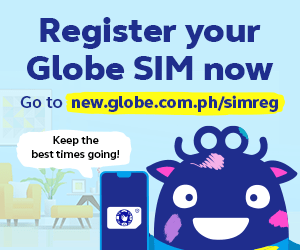 6. Blinking Guy
Me acting surprised on judgment day when I get told I'm going to hell pic.twitter.com/BihKoL7d6q

— John Wayne (@abedelrey) February 15, 2017
homeless person: could you spare some change?

me: sorry i can't

homeless person: broke ass

me: pic.twitter.com/b44Qjh2agm

— maha (@wallahi) February 18, 2017
Me: *unfollows someone*
*they unfollow me back*
Me: pic.twitter.com/dQvPRXugoj

— mai (@VITRUALGYAL) February 15, 2017
Same, guy. Same in all aspects.
5. Cash Me Ousside
4. Expanding Brain
Or, how to pave the path to your enlightenment:
3. Right in front of my salad
For those who don't know, this meme originated from gay porn. But we found out that it can apply to most situations in life too.
i can't believe my negative thoughts decide to attack me right in front of my salad???? pic.twitter.com/NOMElsgKcZ

— adrian (@homosexualangeI) August 3, 2017
OTHERS: [content and happy with their personal relationships]

ME: Really??? Right in front of my salad???

— Parvati (@teztikelz) August 3, 2017
2. The Unfaithful Man Stock Photo
How to turn a stock photo into a quality meme:
— edgelord allan poe (@haarleyquin) August 22, 2017
— lil hanny weddz (@dorkusmalorkus_) August 24, 2017
— Half Inch Punisher (@Yahiam_) August 22, 2017
1. Nyeam
Cause the original got taken down/deleted

this just brings too much laughter lol!

Posted by Van Dee on Tuesday, July 4, 2017
Never forgive, never forget.

What other memes do you think have defined 2017? Share them with us below!

[/whole] [/row]