You may have been judged for wanting ice cream as your main course, but hey, we've all been there. And with summer officially here, you've got the perfect excuse to indulge in your favorite cold treat. Have it all day, every day for all we care; it's all in the name of averting heat stroke anyway (*wink*).  After all, prevention is always better than cure, right?

As we continue being responsible adults (double *wink*), make sure you intercept disappointment for your sweet tooth, too. Get your ice cream fix from the metro's gr8est ice cream parlors listed below!

[/whole] [/row]
Freezer Burn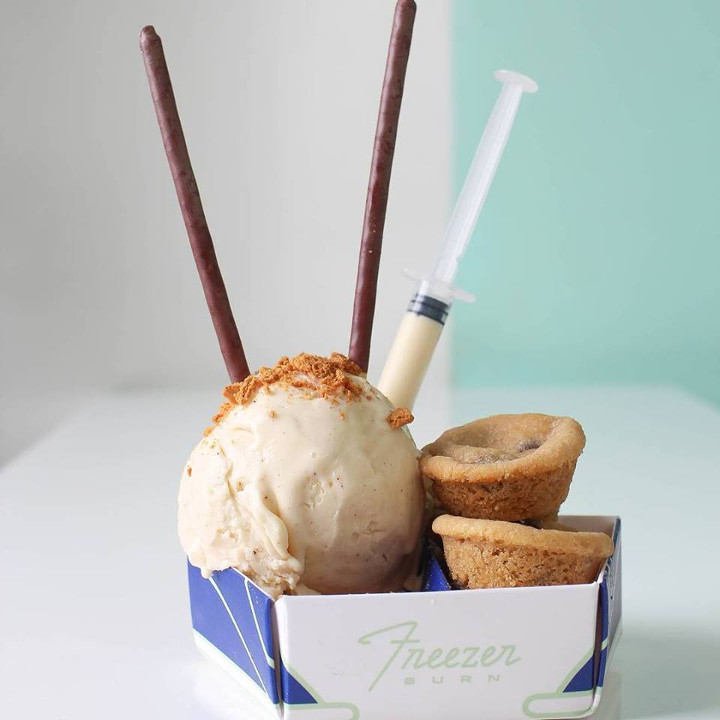 GF, Q3 Bonifacio High Street, 9th Avenue, Taguig
0927 387 2703 | Facebook
Open daily from 11am to 10pm
Budget for two – P750
Nestled in an adorable, well-air-conditioned corner along sunny High Street is this mint green ice cream parlor that will serve as your refuge from the blazing heat. While Freezer Burn definitely delivers on the quality of its ice cream—from the classic to the more experimental flavors—what truly sets it apart is its hot and cold combinations.
Pick from any of their ice cream flavors and pair it with a warmed dessert. Create the dessert of your dreams or try one of their signature creations like cinnamon ice cream + fresh chocolate chip cookies.
Farmacy Ice Cream & Soda Fountain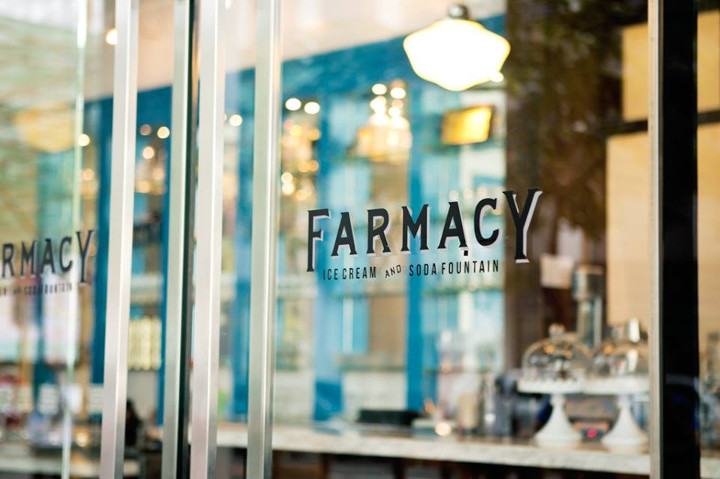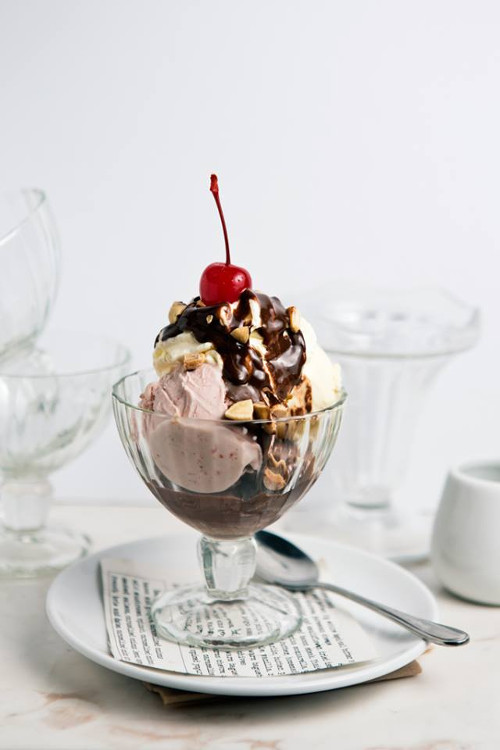 Locate the branch nearest you here | Facebook
Budget for two – P700
Farmacy is from the same makers of Wildflour, so best believe your belly is in for delicious desserts. From pastries and brunch, the spotlight is moved to American cold treats here. Think good old' fashioned banana splits, ice cream sandwiches and sundaes. They also specialize in gourmet soda with interesting flavors like turmeric ginger ale and guava, so make sure you try those as well.
Care to add even more fun to your cold treat? Try Farmacy's spiked selection of floats! There's Guava Sorbet Mimosa, Jack and Coke Float and many more.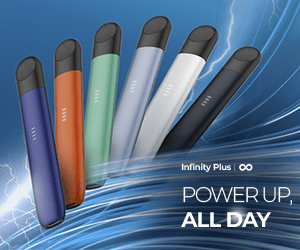 Il Fiore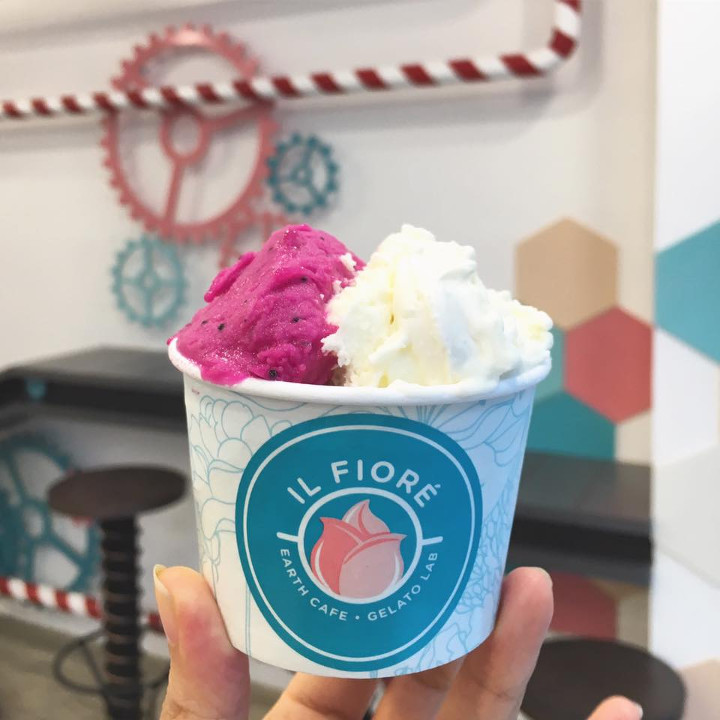 4740 Salamanca corner Eduque Street, Poblacion, Makati
(02) 555 5645 | Facebook
Open Tuesday to Sunday from 7am to 10pm
Budget for two – P300
Il Fiore is a healthy, vegetarian-friendly café slash gelato lab. They have a short, well-curated gelato menu that will make decision-making easier and harder at the same time. But if you can only try one flavor, don't miss their signature Fior di Latte, which is the Italian version of our beloved local cheese ice cream. They also offer vegan gelato in flavors like cashew cream and chocolate.
Elait!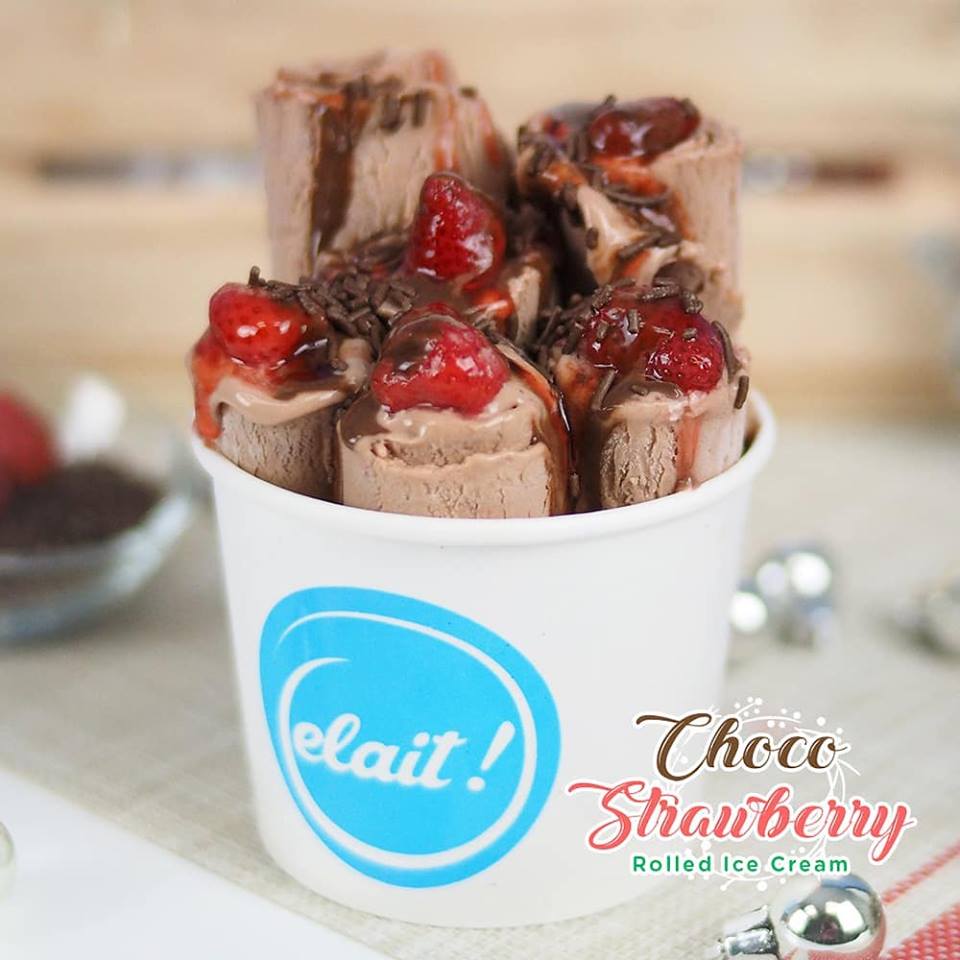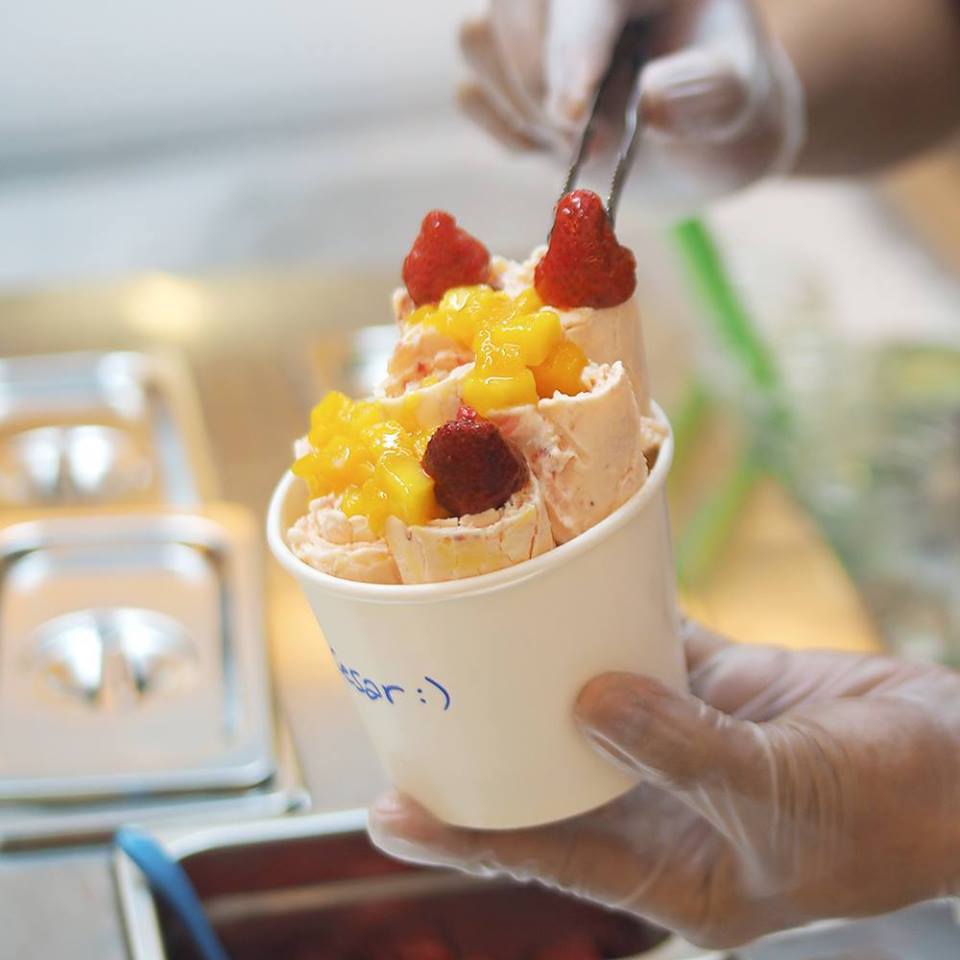 2F Mall of Asia, North Entertainment Mall
(02) 816 3902 | Facebook |
2F Century Mall, Makati
Budget for two – P200-P300
Elait is known for employing deaf and mute team members, so be wary of the hand signals (conveniently displayed at the counter) when you order.  Aside from that, the ice cream here is really good. It's all handcrafted and made to order. Perfect for a cool down after a hot walk through the mall.
Manila Creamery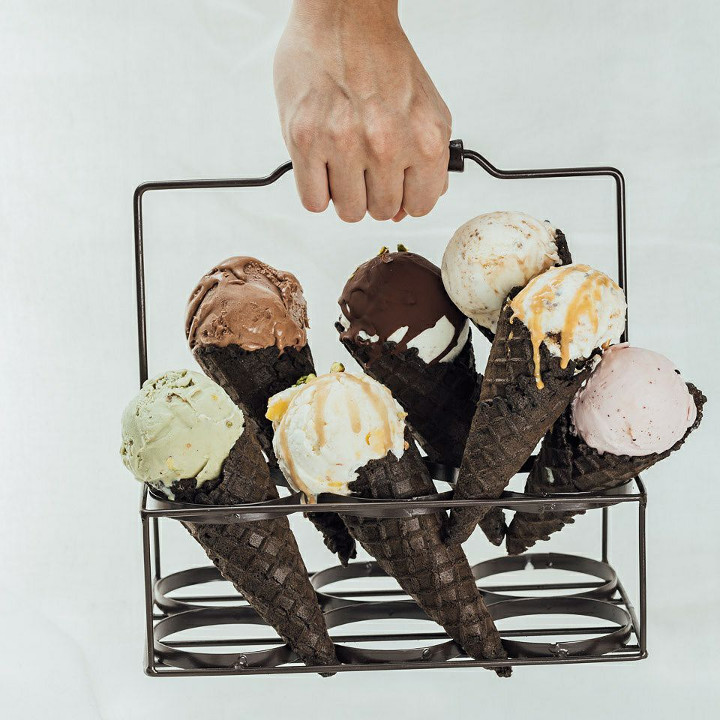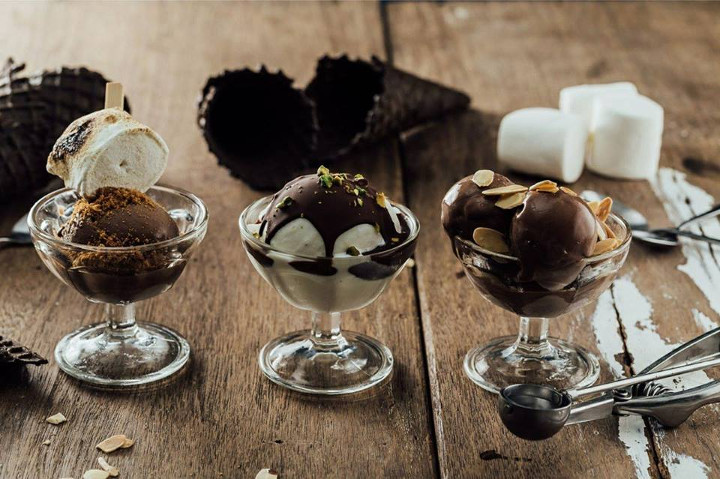 Locate the branch nearest you here | Facebook
Budget for two – P400
Gelato made the Manila way is what Manila Creamery is all about. This artisan, proudly Pinoy Gelato Company uses the best local offerings from around the country. Whether that's Mindanao milk, Malagos chocolate from Davao or Benguet coffee—they're evidently in the pursuit for top quality ingredients to produce only the most glorious gelato.
St. Louis House of Fine Ice Cream & Dessert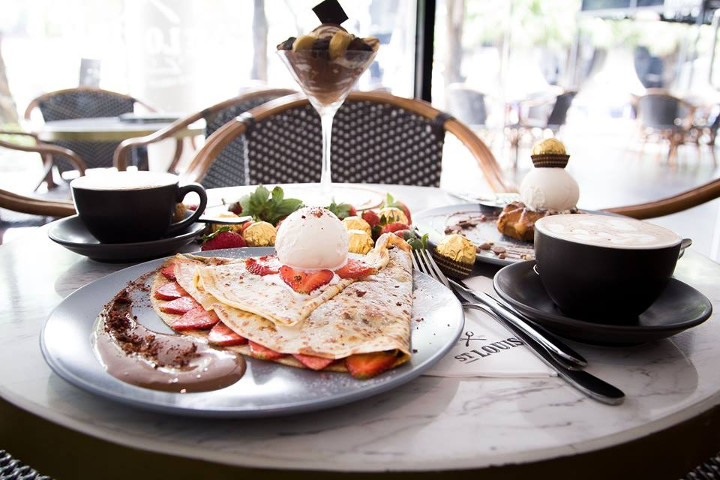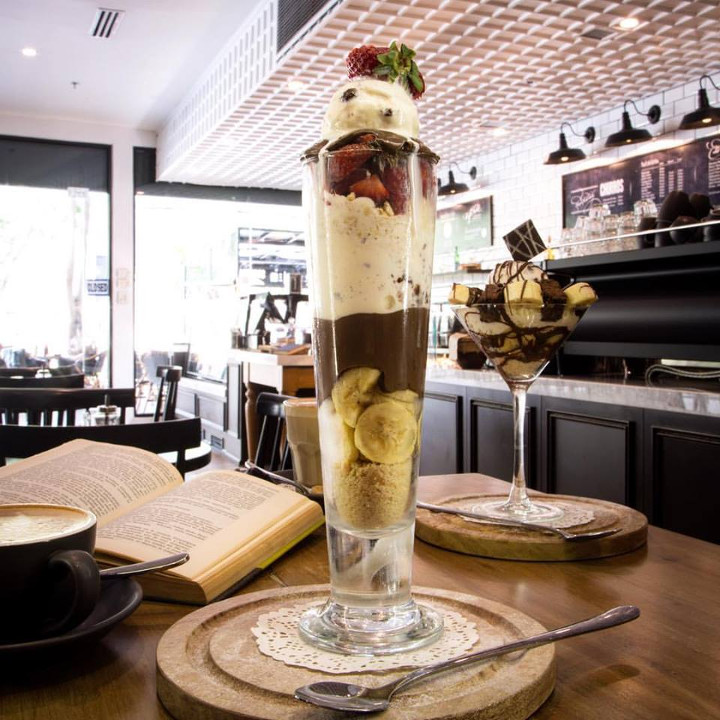 C3 Bonifacio High Street Central, 7th Avenue, BGC, Taguig
(02) 625 4121 | Facebook
Open daily from 8am to 12mn
Budget for two – P1100
This Australian dessert café is likely to be your new favorite hangout spot from breakfast to dinner and even in between. While they offer great selections for both sweet and savory, their ice cream repertoire is definitely unmissable. Whether you decide to have your scoop alone, in a cone or in one of their delectable creations waffles, crepes and churros—St. Louis is surely a wonderful place to hide away in from the heat.
Carousel Creamery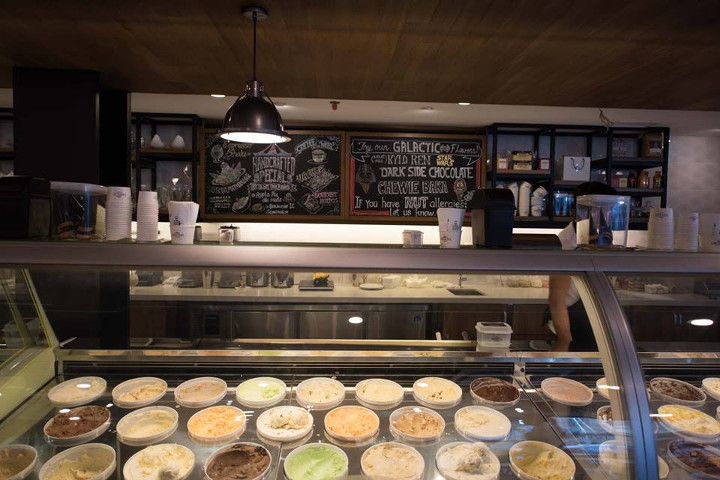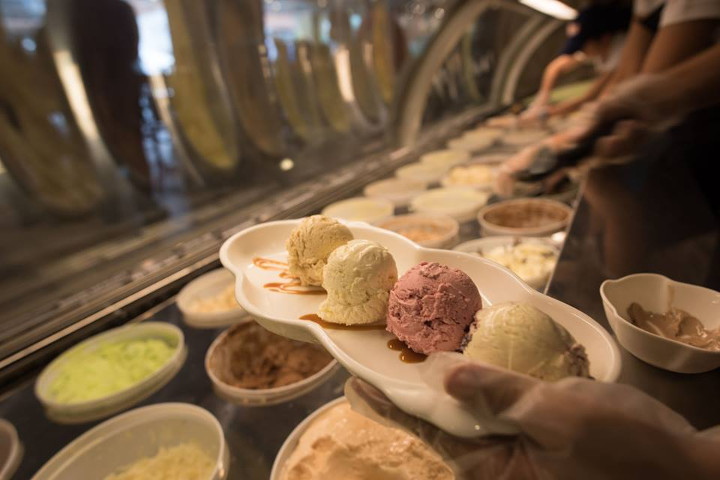 8 Missouri Building, Missouri Street, Greenhills, San Juan City
(02) 775 9092 | Facebook
Open Sunday to Thursday from 10am to 11pm | Friday & Saturday from 10am to 12mn
Budget for two – P450
When there are 101 ice cream flavors to choose from, what more can you ask for, really? More belly room perhaps? Well, you'll just have to visit Carousel Creamery everyday to try as many of their intriguing flavors. How do Beer & Chicharon, Bacon & Cheese, and Puto & Cheese sound? Don't worry; there are also more familiar flavors like Double Shot Espresso Chip, Vanilla Toffee Crunch and many, many more.
Cow Cow Ice by Tokyo Milk Cheese Factory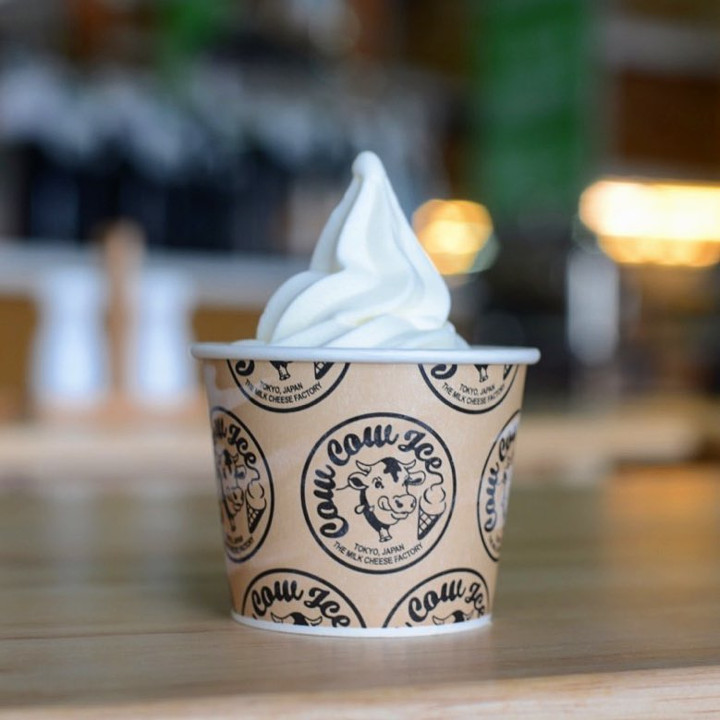 Locate the branch nearest you here | Facebook
Budget for two – P600
There are only three options here, and it's merely variations of cheese soft serve ice cream, but trust the Japanese to create topnotch, specialized goods. Cow Cow Ice is by Tokyo Milk Cheese Factory, and they offer Hokkaido-style soft-serve ice cream in three simple flavors—Milk (Hokkaido milk plus mascarpone cheese), Cheese (with added Hokkaido Gouda and cream cheese), as well as Mix that combines the two mentioned.
Brace yourselves for an understated, yet totally satisfying creaminess that's likely to get you addicted. You can also top it with Tokyo Milk Cheese Factory confections Milk Cheesecake, Salt and Camembert Cookie and Honey and Gorgonzola Cookie.
Where's your first to beat the summer heat? Sound off below!