We Filipinos take our beauty pageants seriously. Every year, millions of Pinoys tune in to Miss Universe to cheer on our representative. The Philippines almost always comes out on top in the biggest international pageants, not just because of our beauty queens' looks, but also due to their wit and poise, demonstrated in the Q&A portions. Here are some of our beauty queens' most memorable answers at the Miss Universe pageant.
8 Reasons Why Miss Universe PHL Bet Gazini Ganados Is Poised to Win the Crown
8 Reasons Why Miss Universe PHL Bet Gazini Ganados Is Poised to Win the Crown
Kyzia Maramara | Nov 27, 2019
Miriam Quiambao, first runner-up (1999)
Question (Top 5): "One of your proudest achievements was standing up to one of your professors back in college. Now, what have you stood up for recently?"

Miriam's answer: "Oh. When I fell on the stage last Friday. (laughs) I believe that I had stood up for all the women who had fallen whether on- or off-stage. I believe that through this example of mine, I have shown courage and strength of being a woman, of being who I am. And I hope to be a good example to the rest of the women in the world."

Miriam Quiambao may have tripped up on stage during the preliminary round, but this mishap ended up working in her favor, as it made her the underdog. Her crowd favorite status was further cemented during the Q&A portion of the Top 5, when she referenced her onstage fall as and used it as a metaphor for women picking themselves up after encountering obstacles.
Shamcey Supsup, third runner-up (2011)

Question (Final): "Would you change your religious beliefs to marry the person you love? Why or why not?"

Shamcey's answer: "If I had to change my religious beliefs, I would not marry the person that I love because the first person that I love is God, who created me, and I have my faith and my principles and this is what makes me who I am. And if that person loves me, he should love my God too."

Shamcey Supsup didn't get an easy question, as she was bound to step on her toes no matter how she answered it. Whether you agree with her or not, you gotta hand it to her for sticking to her principles and giving a clear answer that demonstrated her convictions.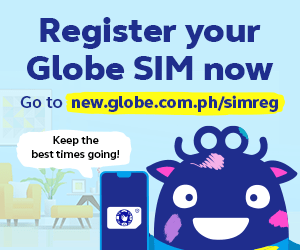 Rose Marie "Chiqui" Brosas, fourth runner-up (1975)

Question (Final): "If you become Miss Universe of 1975, what one individual other than your parents would have made the greatest contribution to your success and why?"

Rose Marie's answer: "Well, I think it would be the judges, because they were the ones who voted for me if I won Miss Universe."

This isn't exactly the most inspiring or deep answer, but Chiqui's matter-of-fact answer was totally unlike something you'd expect at a beauty pageant, which made it refreshing and spontaneous.
Gloria Diaz, Miss Universe (1969)
Question (Final): "If a man from the moon landed in your hometown, what would you do to entertain him?"

Gloria's answer: "Oh, just the same things I do. I think, if he has been on the moon for so long, I think when he comes over, he wants a change, I guess."

Confidence is key when it comes to nailing it at the Q&A portion, as demonstrated by Gloria Diaz, who delivered a concise answer without making things too complicated. And evidently, keeping it simple worked for her. Gloria went on to make history, becoming the first Filipina Miss Universe.
Janine Tugonon, first runner-up (2012)
Question (Final):
"As an international ambassador, do you believe that speaking English should be a prerequisite to being Miss Universe? Why or why not?"
Janine's answer: "For me, being Miss Universe is not just about knowing how to speak a specific language, it's being able to influence and inspire other people. Whatever language you have as long as your heart is deserving and you have a strong mind to show to people, then you can be Miss Universe."
Perfection. Many say that Janine Tugonon's answer was the best one during the final round, and while she didn't win the crown, she won the world's hearts with her wise words.
Pia Wurtzbach, Miss Universe (2015)
Question (Final): "Why should you be the next Miss Universe?"
Pia's answer: "To be a Miss Universe is both an honor and a responsibility. If I were to be Miss Universe, I will use my voice to influence the youth, and I would raise awareness to certain causes like HIV awareness, that is timely and relevant to my country, which is the Philippines. I want to show the world — the universe, rather — that I am confidently beautiful with a heart."
It was obvious from Pia Wurtzbach's answer that she had been waiting and preparing for this moment for all her life. Thanks to her, "confidently beautiful with a heart" is still relevant to this day.
Venus Raj, third runner-up (2010)
Question (Final): "What is one big mistake you've made in your life and what did you do to make it right?"
Venus' answer: "In my 22 years of existence, there is nothing major, major problem that I have done in my life, because I am very confident with my family, with the love that they are giving to me."
This was a difficult question that would have stumped most people, and Venus Raj was no exception. Her "major, major" answer became a meme, but she continues to be a favorite among pageant watchers as she was the first Filipina to enter the semi-finals in a decade.
Charlene Gonzales, Top 6 (1994)

Question (Top 6): "How many islands are there in the Philippines?"

Charlene's answer: "High tide or low tide?"

You can't get any more iconic than that. Charlene Gonzales ended up giving the answer (7,107 in high tide, 7,108 in low), but before that, she blew the audience away with her quick wit and charm.

Which was your favorite Miss Universe answer?