Some of the best movies this year were based on or adapted from books, and while it's great to enjoy a collaborative and massively popular form of entertainment, the platform of literature is always going to be more intimate and expansive than the two (or sometimes three) hours that a visual medium's running time can deliver.
While the year isn't over yet, here are our picks on some of the best books that have been made into movies this year. It doesn't matter if you prefer to see the movie first or read the book first, we say enjoy both platforms for what they bring to the table.
I Heard You Paint Houses by Charles Brandt
This is the non-fiction book that's the basis of the Netflix adaptation of The Irishman, directed by the iconic Martin Scorsese.
This true crime epic is all about how Frank "Irishman" Sheeran, a former truck driver, confessed to being an alleged hitman for the Bufalino crime family—the one led by the infamous Jimmy Hoffa. His adventures and assignments for the Italian-American Mafia crime family, active in Northeastern Pennsylvania cities, of Scranton, became the stuff of legend.
Brandt's chronicling of Sheeran's life and times—himself a former homicide prosecutor, investigator, and defense attorney—is reportorial yet sympathetic, full of the argument and brag of the milieu, unflinchingly drawing an arc of corrupt greatness and poetic loss that I think Scorsese translated well to his film.
And the title? It's mafia code for "I heard you take out and kill people." The "paint" being the blood that splatters when bullets are fired into a body.
BEST QUOTE: "Russell turned his head and said to me, 'Say hello to Jimmy Hoffa.' Then Russ handed me the phone. I reached for the phone and I thought, can you imagine this? Jimmy Hoffa calling to talk to me? 'Hello,' I said. 'Glad to meet you.' Jimmy Hoffa didn't even say hello. He got right to the point. The next thing I heard were the first words Jimmy Hoffa ever spoke to me. 'I heard you paint houses,' Jimmy said."
After by Anna Todd
https://www.youtube.com/watch?v=31JE25Cw-iQ
About as huge a hit as a WattPad novel (formerly One Direction fan fiction, would you believe?) can be, Todd hit it out of the park and on to the New York Times best-seller list with this book about an ill-starred, ill-fated, and co-dependent, passion between college freshmen Tessa and Hardin.
It would be easy to peg this one as simply romance porn between two wildly incompatible characters in all its emotive glory marketed for tweens and romance ghouls. But that's only partly right. While they do have the hots for each other, there's a genuine undercurrent of literary flair for dialogue here, combined with an adept eye for clashing psychological profiles that is at turns brave and persuasive. Could this be love, or simply an obsessive and dark facsimile thereof?
BEST QUOTE: "I am a moth to his flame, and he never hesitates to burn me."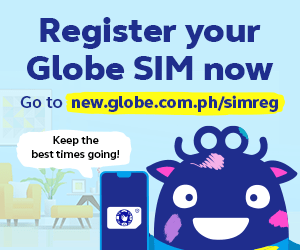 The Dirt: Confessions of the World's Most Notorious Rock Band by Motley Crue and Neil Strauss
It might help, but there's actually no need to be a fan of the band, or their raucous 80s songs for that matter, to appreciate the misadventures in this book.
As collaborative autobiographies generally suck, it's good that veteran writer Neil Strauss (who also penned The Game and other rock star interviews collected in Everybody Loves You When You're Dead) keeps the band on the kind of confessional vibe—part-lucid, mostly drug-addled, always alcohol inebriated—that would embarrass them later, which is the real stuff of the "tell-all" anyway.
At a time when punk and hardcore wanted to be taken as unflinching strongmen who didn't give a flying fart, it's not just of historical interest to note how Tommy Lee (drums), Vince Neil (singer), Mick Mars (guitar), and Nikki Sixx (bass)—four misfits from Los Angeles—pioneered the feminine image of glam metal but also took the rock star ride for all it was worth, thinking it would very likely stop and burn out soon.
The surprise and the genuine plot turn lies in how it didn't. How the Crue just kept going and going trailing sex, drugs, women, and crimes in their wake. Oh, and a Heather Locklear can be found there, too.
BEST QUOTE: "I announced to everyone that I was embarking on a solo tour. Not a music tour, but a tour of drugs and prostitutes."
The Earthquake Bird by Susanna Jones
As far as unreliable and (maybe unhinged?) narrators go, beautiful 34-year-old Lucy Fly, a translator living and working in Tokyo, is as erratic as they come.
Lucy has moved to Japan to escape her bullied and depressive past, and for the most part, she loves being in a foreign culture where she can lose herself. But why are the police questioning her about her supposed friend Lily Bridges, who from the looks of it is missing and presumed murdered? Where is Lily? Who killed her? How does Lucy's obsessive, creepy photographer slash ramen cook boyfriend Teiji factor into the picture? And WTF is an earthquake bird?
Jones's novel isn't just a mystery set in the expat community of Tokyo, it's also a slow burn of memories, flashbacks, and passion among outsiders cooked in haunting prose, dancing around a central noir that hits too close to home.
BEST QUOTE: "Early this morning, several hours before my arrest, I was woken by an earth tremor. I mention the incident not to suggest that there was a connection—that somehow the fault lines in my life came crashing together in a form of a couple of policemen—for in Tokyo we have a quake like this every month. I am simply relating the sequence of events as it happened. It has been an unusual day and I would hate to forget anything."
The Kitchen by Ollie Masters
What happens when the heads of Irish gangs of Hell's Kitchen are all arrested and locked up? It's up to their wives to keep the rackets and criminal enterprise running.
Ollie Masters and Ming Doyle's story of a mafia family upended and then gender-reversed is about as fascinating as they come with the male gaze and its attendant balls stripped, replaced with the grit, finesse, and high pain tolerance of women put front and center. Will the three put the organization back in organized crime? Do they know what it really takes to become an Irish mafia boss?
Set in New York in the late 1970s, the adventures of Kathy, Raven, and Angie, are gleefully depicted with a sharp eye, a canny ear, and beautiful artwork. Just as the three wives begin to get a grip on the underworld business, the Italian mafia (the real boss of their husbands) decides to come calling.
BEST QUOTE: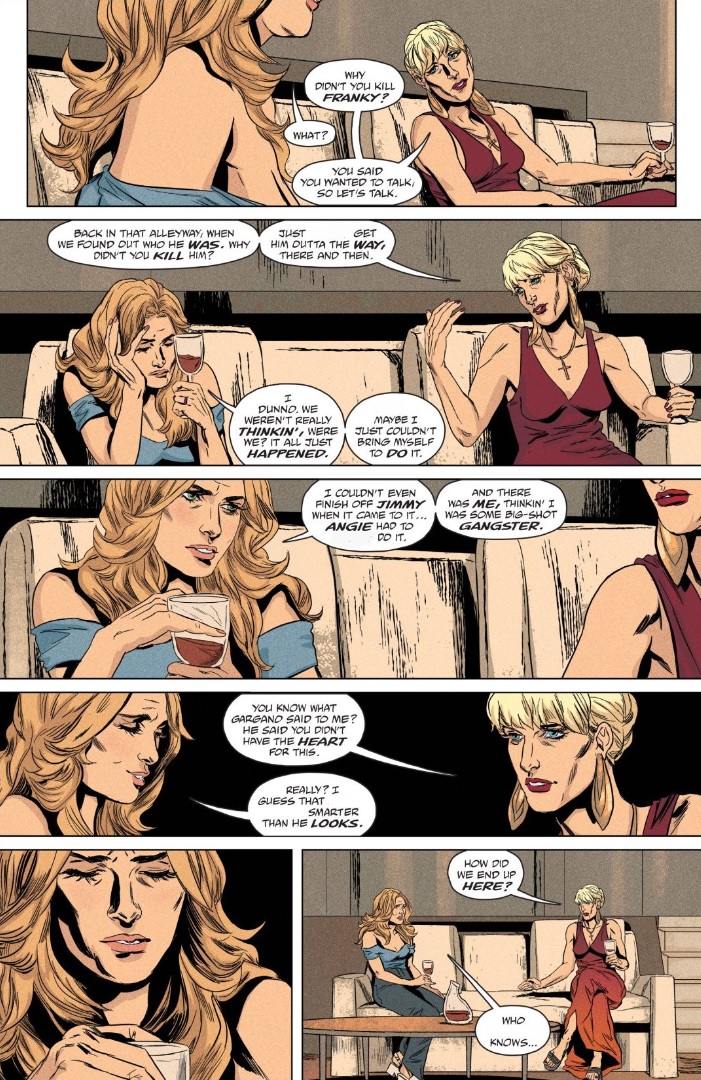 Doctor Sleep by Stephen King
The sequel to The Shining, the book follows what happened to adult Dan Torrance (the kid on the bike in the first novel) 30-plus years after he and his mother escaped the haunted Overlook Hotel.
Dan hasn't fared so well, living rough, drinking hard, and waking up in strange beds. Still, he's found a kind of peace working as an attendant at a hospice for the elderly. But who is the mighty psychic shiner child Abra, whom he meets on a telepathic pen pal line? And who are the vicious group called True Knot who are hunting young Miss Abra?
A complex and harrowing tale of wrestling with your demons and your inheritance, and also battling against predatory psychic vampires, the novel is way more complex and nuanced than what's been put in the movie. And that's a good thing to enjoy, especially when it's from Stephen King.
BEST QUOTE: "He was still sitting there, holding her hands in his, when the door burst open and Lucy Stone came striding in. Her husband and her daughter's pediatrician followed, but not too closely; it was as if they feared being burned by the fear, fury, and confused outrage that surrounded her in a crackling aura so strong it was almost visible. She seized Dan by the shoulder, her fingernails digging like claws into the shoulder beneath his shirt. 'Get away from her. You don't know her. You have no more business with my grandmother than you do with my daugh—'"
"'Lower your voice,' Dan said without turning. 'You're in the presence of death.'"
The Goldfinch by Donna Tartt
Donna Tartt is now a literary giant. And her 2014 novel reflects that, an epic and winding monster that is centered on the protagonist, 13-year-old Theo Decker, who quickly comes of age during a terrorist bombing on a trip to the NYC Metropolitan Museum of Art.
Theo's mom is killed in the blast and from there Tartt chronicles memory and art, politics and war as the boy grows into a man, gaining a painting during his heartbreak and woe. This is all sounds so simplified because Tartt's long‑awaited third novel is a prickly and expansive beast that takes us through Theo's pain, haunted by the loss of his mom, and how the painting eventually leads him to the criminal underworld.
Trust me, it's worth the neurons and the time to enjoy this thick doorstop of a book as Tartt's language is exquisite, having won her a Pulitzer Prize along the way.
BEST QUOTE: "That life—whatever else it is—is short. That fate is cruel but maybe not random. That Nature (meaning Death) always wins but that doesn't mean we have to bow and grovel to it. That maybe even if we're not always so glad to be here, it's our task to immerse ourselves anyway: wade straight through it, right through the cesspool, while keeping eyes and hearts open. And in the midst of our dying, as we rise from the organic and sink back ignominiously into the organic, it is a glory and a privilege to love what Death doesn't touch."
Motherless Brooklyn by Jonathan Lethem
Lionel Essrog is a twisted and damaged man. He's afflicted with Tourette's. Something that, needless to say, might impede his work as a budding private eye. Which it does and does often.
When his mentor and employer Frank Minna is killed, it's up to him and the rest of his gumshoe friends—Tony, Danny, and Gilbert—in the Minna Investigations agency to work out just exactly what Frank was deep into. And maybe get a little action while they're at it.
Lethem excels at these complex, literary escapades that are disguised as hard-boiled noir novels. Mixing jazz, the New York criminal underworld, politics, mental disease, and racial violence into a powder keg of a mystery, Lethem has pulled off another joie de vivre of an entertaining book with unexpected an depth of emotion. It comes complete with that gravel-in-your-guts kind of humor that New Yorkers have.
The movie isn't too shabby either, starring (and directed by) Edward Norton as the damaged private investigator Lionel, with a thespian performance worth its concrete salt—rounded up by big names like Alec Baldwin, Willem Dafoe, and Bruce Willis. It was, Norton has confessed, a real passion project for him that he fought to get produced and finally made.
See the movie, or read the book first? Whichever you choose, know that both are imbued with the spirit of the New York minute.
BEST QUOTE: "Any time you pushed your luck, said too much, overstayed a welcome, or overestimated the usefulness of a given method or approach, you were guilty of having tugged the boat. Tugboating was most of all a dysfunction of wits and storytellers, and a universal one. Anybody who thought himself funny would likely tug a boat here or there. Knowing when a joke or verbal gambit was right at its limit, quitting before the boat had been tugged, that was art."
(Motherless Brooklyn opens exclusively at selected Ayala Malls Cinemas on December 11.)
Which movie adaptations do you think were better than the book? Sound off in the comments below!