Ever wondered how much famous YouTubers actually earn? You'd be surprised that they actually earn a lot. Here's a list of the top YouTube celebrity magnates who's been reeling in the dough  according to Forbes.
HolaSoyGerman
.
Subscribers: 31, 204, 023
Anything goes under the sun when it comes to Chilean YouTuber, HolaSoyaGerman, who earned $5.5 million in 2016. HolaySoyGerman is heavy on humor as he delves into pop culture. The catch here is that he speaks in Spanish, which means you'll be reading subtitles. But that adds charm to his clips.
Markiplier
.
Subscribers: 16, 779, 021
Mark Fischbach, aka Markiplier, is a gamer famed for his hilarious video commentaries. One could say that he's slowly catching up to figures like PewDiePie, but Markiplier isn't really pressured at all with his $5.5 million pay check in 2016.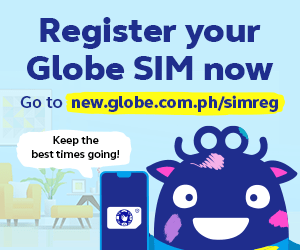 Tyler Oakley
.
Subscribers: 8, 013, 570 and counting
Tyler Oakley is mostly known as an LGBT youth activist where his content is regularly centered around queer topics and pop culture. What makes Oakley so successful is his  persona of a vibrant young gay man and his conviction to support LGBT. He earned $6 million in 2016.
Rosanna Pansino
.
Subscribers: 8, 002, 365 and counting
Creativity goes a long way in content creation, and that's exactly what  Rosanna Pansino championed in her channel. Her passion, baking, has her earning $6 million in 2016. If you have a sweet tooth then this is the channel for you.
Smosh
.
Subscribers: 22, 582, 452 and counting
YouTube pioneers Anthony Padilla and Ian Hecox, aka Smosh, has gone a long way in the YouTube-verse. They'd probably be labelled as legends if one day they decide to retire, although that won't happen anytime soon. Especially since they earned $7 million in 2016 by doing what they  do best—make people ROFL.
Lilly Singh
.
Subscribers: 11, 199, 074 and counting
Lilly Singh, aka Superwoman, has been creating viral pop culture content that's relatable to millennials. By targeting that market, Superwoman was able to earn $7.5 million in 2016.
Roman Atwood
.
Subscribers: 11, 773, 829 and counting
When you're like Roman Atwood who's mastered the art of pranking without looking like a douche, then you're ultimately bound for success. Earning $8 million in 2016, Atwood continues to makes humorous videos with his family.
PewDiePie
.
Subscribers: 54, 156,881 and counting
Let us, for a moment, set aside the controversy PewDiePie got himself into and realize that the Swedish web-based comedian famed for his funny game commentaries earned a whopping $15 million dollars in 2016. This is the guy you definitely need to watch when you want to watch games play-through and need a good laugh.
Who's your favorite YouTube star? Tell us who and why below!