Vlogging. I'm pretty sure you're familiar with the term. One can consider it as the video counterpart for a blog; it involves someone in front of a camera explaining how stuff works or how he perceived a certain product or experience. Anyone can be a vlogger or a video content creator as they like to be professionally called, in fact, more and more people are trying the craft and loving it. So if you're straddling the line between whipping out that camera and having second thoughts, you might want to read this first.
1. Know what you really want to do
There are numerous kinds of vloggers and content creators out there. Some are beauty gurus, some gaming legends, travel vloggers, gadget nerds, motivational speakers, cooking show host wannabes, and a lot more. Figure out which one you want to be and stick with it. If you have that in mind, it'll be easier to produce and to think up more content for your site.
2. Live an interesting life
One that people would actually want to see. Let me tell you straight up that if you're not willing to risk doing things – from silly to expensive – then you better let go of your vlogging dreams and becoming the next guest at the YouTube Fan Fest because otherwise, (admit it) who would want to watch your videos? If the only thing viewers see is you talking about your life but not really showing it, you'd lose their interest.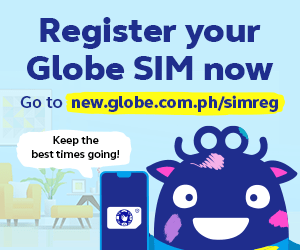 3. Check yourself in the mirror
In the social media age, appearance is everything. You can whine and complain and disagree with me but at the end of the day, how you look matters. It becomes a part of your character and it's something that people connect with. Dress and present yourself to the camera and to the rest of the world the way you would want them to see you.
4. Get the right equipment
Quality content does not only pertain to the content you put out there in your videos, but also in the technical aspect of your vlogs. Invest in a great camera and other equipment that would make your videos better. Practice until you master your chosen editor and you can create great effects. I guarantee your viewers will love that you're making even the teensiest edit improvements.
5. Think of topics that will appeal
Some vloggers try Q and As, some show their viewers a day in their shoes, and yet some produce the most creative content out of anything they could think of. Take Ryan Higa (YouTuber nigahiga) for example, his content is always refreshing, funny, and out of this world! It just goes to show that thinking outside the box more often than not proves to catch people's attention and doing it often makes them stay and subscribe to your channel.
6. Show not tell
And what I mean by actions is to show your viewers something other than you with a nice background yapping in front of the camera for 15 minutes describing this tour of the Bahamas you went on last week. It sounds interesting but it would look even more interesting. Always put actions in your videos to maximize the platform, it's more exciting and entertaining that way. Also, if you went to Cebu but you didn't have a video to show for it, did it even happen?
7. Be yourself
But at the same time know your style, or create a style that's unique to you. Being yourself is the most important thing in vlogging, people sense fake even on screen. If you're yourself, it's easier to talk and act and do all the things vloggers do. Are you naturally funny? People will love that! You're quite a serious gamer who just records himself playing online games all the time? Some people dig that! Whoever you are, never compromise it for a few views or fame.
8. Just enjoy and go for it!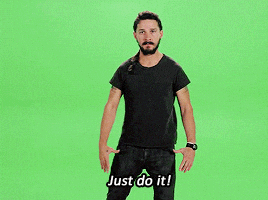 Vlogging can sometimes be stressful especially if you've realized you've run out of topics to film. You've probably exhausted all the Qs to A, or did all the dare suggestions, had no more money to travel, or suddenly had an uninteresting life, whatever the case there will come a time that you will find yourself empty. When that happens, don't stress! Just remember to relax and enjoy because at the end of the day you've got nobody to please but yourself.
So take a deep breath, press record, and just go for it!
Got anything else to add? Share it with us below!