Prep for "The Shallows"
with These Classic Shark Movies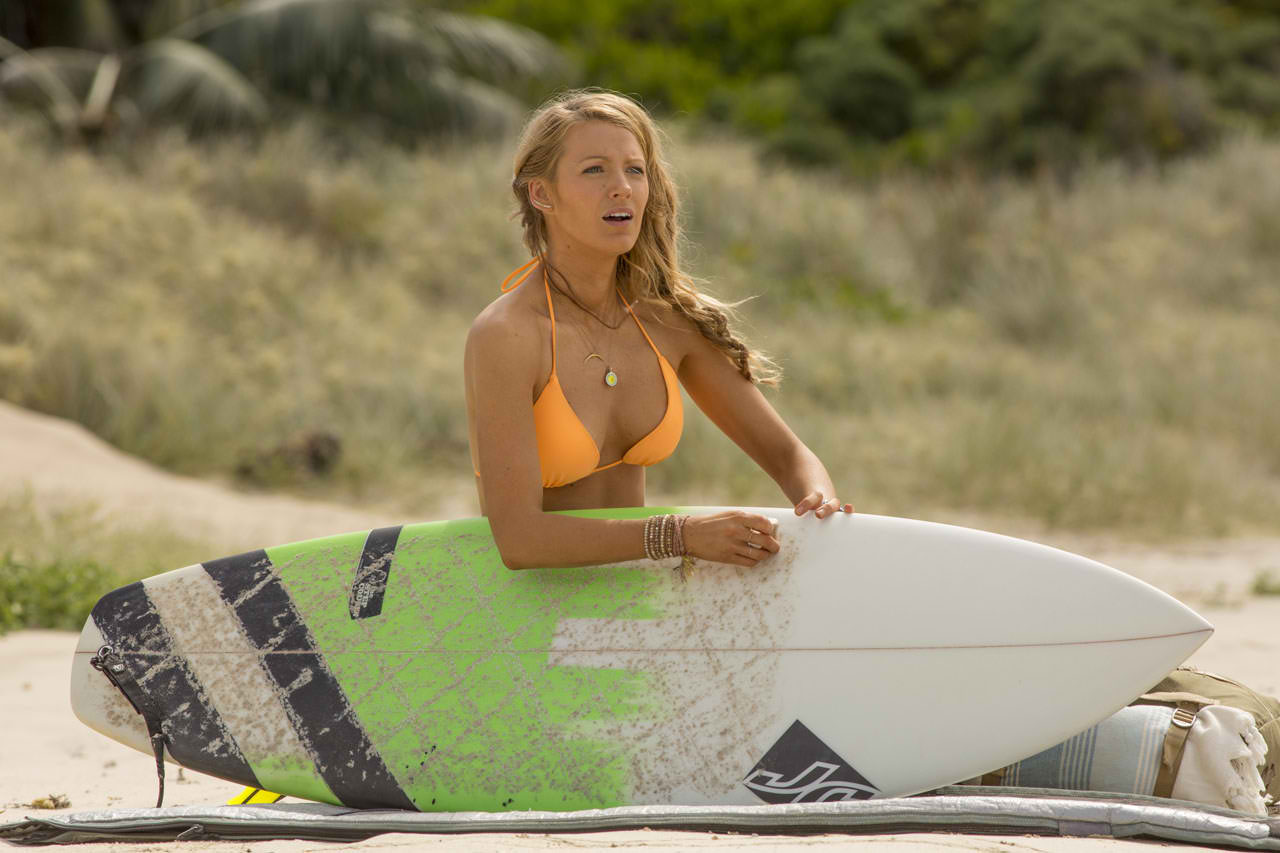 All photos courtesy of Columbia Pictures
This movie surprised me with its careful deliberately slow burn pacing, and its fusing of two things: the surfing movie and the shark movie. I mean, okay, on the surface and from what all the trailers show it's Blake Lively versus a Great White Shark, but there's surprising depth and cinematic flair here.
Sure the story of surfing aficionado Nancy (Lively) as a nurse cum medical student on the crossroads, seeking solace after the death of her mother by going to the same, secluded Mexican beach where said mom also caught some waves is just all setup and excuse to get her into the water and make bad decisions.
The first part is all the romance of the waves and, to a big extent, an adoration of Mrs. Ryan Reynold's celestial assets in some tight to extremely tight close-ups (just flirting with the gratuitous), but it also conveys how Nancy has found peace on a surfboard and why so many who learn the way of the waves are drawn to its meditation, again and again. It helps that the beach they shot at is extremely picturesque and belongs on any number of tourist "wish you were here" postcards.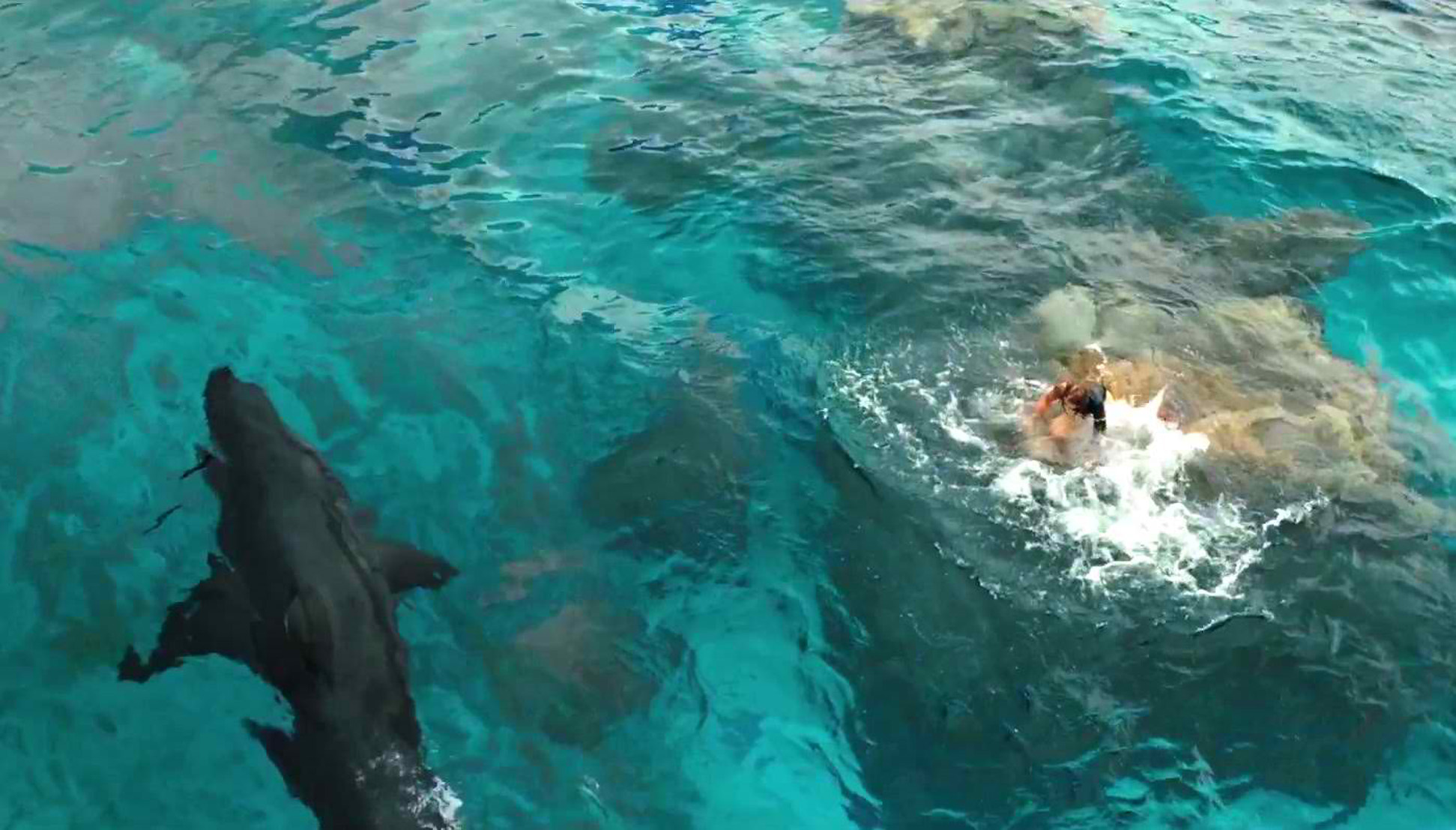 When the shark comes in the movie kicks off all its rhapsodizing and beauty goes out the window, everything suddenly turning into Bear Grylls. After the first bite, and when Nancy's surfboard explodes out of the water, stuff just gets way too bloody real! All the setup from her knowing it's dangerous to surf alone, even calling home to let her tight-knit family know that she has found this special place, up to her rash guard (I predict Rip Curl is going to have a sharp uptick in sales), her necklace, watch, and various jewelry, all play a part in her upcoming fight against the beast.
Director Jaume Collet-Serra (who helmed the Liam Neeson action flicks Non-Stop and Run All Night) gets us through the next 86 minutes with extremely good pacing and the kind of tension that exists in any thriller, much less a survival thriller like this one.
Of course if you have something against Ms. Lively and if sharks aren't your thing then you may really want to skip this one. For everyone else though, including me, there's all sorts of things to love: from the exquisite color palette, the narrative conceits that are just this side of plausible believability (that I gladly met them half way), to the survival solutions that keep getting harder and harder to solve as conditions on field (she's bleeding out, tide is coming in, shark's getting bolder) proportionally keep getting harsher.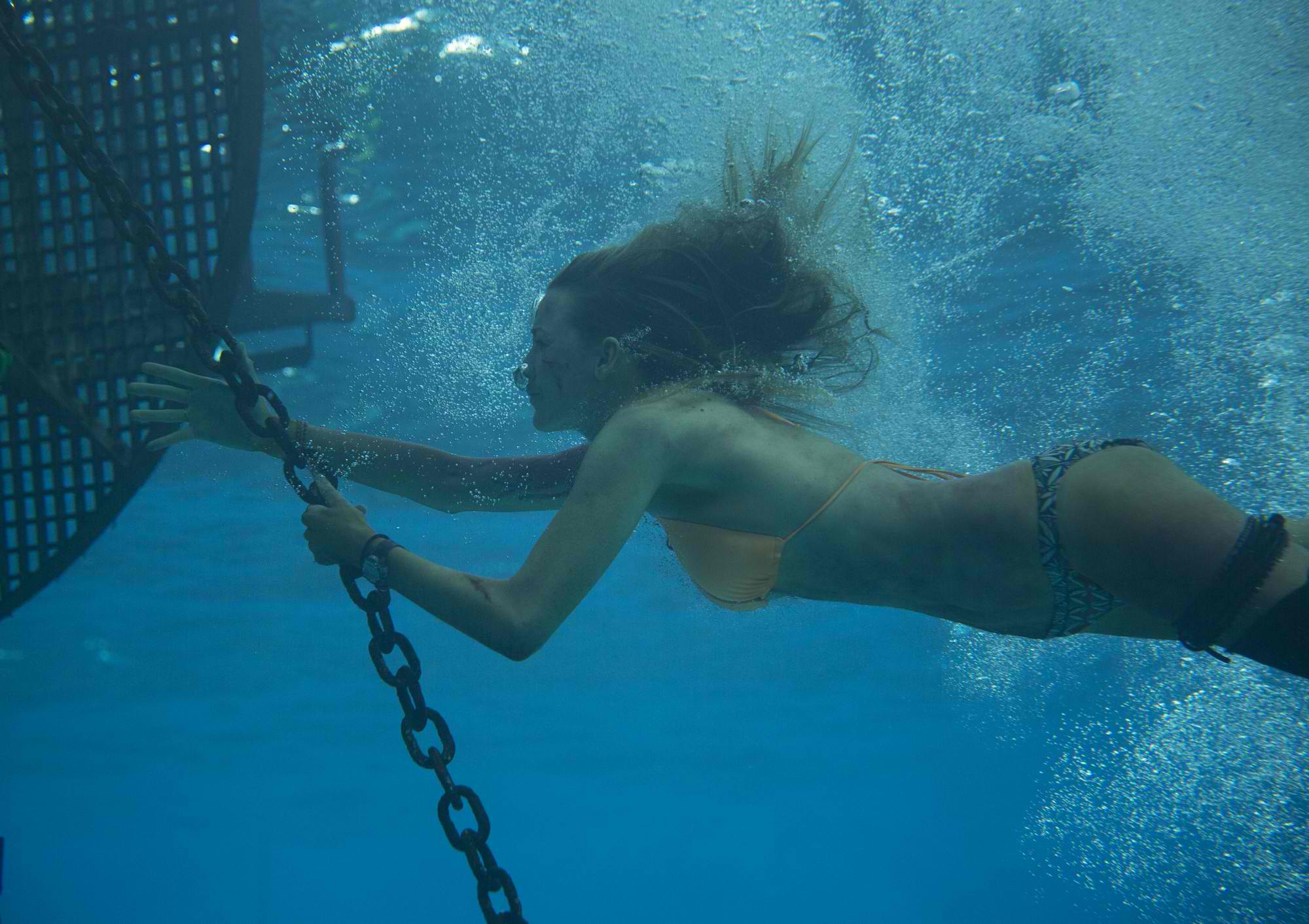 It's easy to anthropomorphize away the evil of the Great White but Collet-Sera and his team do a good job of not treating us like idiots and giving us the intellectual rope to enjoy this spectacle. This is a fine balancing act for a movie that really has just two characters, and I must say bravo to both the people who made the shark and Blake Lively, now joining the pantheon of surfer women iconographied on celluloid.
Am sure The Shallows is destined to be a classic in the genre, and here are 8 more shark movies to dig into before you enjoy the sights (and the blood).
SOUL SURFER (2011)
This is as close to The Shallows storyline as you can get, based on the autobiography of the same title by ill-fated surfer Bethany Hamilton. It focuses more on the dramatic aftermath, when competitive surfer Hamilton loses an arm to a tigershark in Hawai'i, she fights to get back in the water as the tale of her road to recovery becomes an inspiration to other surfers who've been injured or somehow maimed. Pack some tissues for the snifflies.
JAWS (1975)
"We're gonna need a bigger boat," declared Roy Scheider as he sighted the 20-foot long Great White and the benchmark for all future sharks on film was born. The Steven Spielberg-directed classic was based on Peter Benchley's 1974 novel and eventually sent such a public scare after the movie was released that beaches were empty for months.
OPEN WATER (2003)
Go scuba-diving on holiday in the beautiful Caribbean with your significant other, what could possibly go wrong? Then you come up after the dive and the boat's nowhere to be seen. Having no idea where land is, they drift aimlessly. Soon, the predators inevitably come sniffing 'round. As intense as a top-notch horror movie, this is a benchmark in minimalist ocean filmmaking and hailed as a manifesto and case study for the sea survivalist since it's loosely based on the 1998 true story of Tom and Eileen Lonergan.
THE REEF (2010)
Just like Open Water except with more people, and more people to munch on makes all the difference! A joyriding yacht group heads out to Indonesia from Australia but their boat capsizes along the way. So they head out to find some land but, surprise, they're in the middle of a Great White's feeding territory.