To All The Boys writer and creator Jenny Han returns to the screen with another adaptation of her young adult novels. This time, she brings her words to the small screen in the coming-of-age romantic drama The Summer I Turned Pretty. While the To All The Boys film series was set in the school year, The Summer I Turned Pretty is about, well, summer vacation.
The series follows the story of Isabel "Belly" Conklin as she heads to their family friends' beach house for their annual summer vacation. There, she finds herself caught in the middle of a love triangle between her childhood friends Conrad and Jeremiah Fisher.
Jenny Han made many changes from the book to the TV adaptation, adding new characters and giving each one a more fleshed out storyline and even curating an A+ soundtrack (hello to all the Taylor Swift songs!). But one thing has never changed — viewers, like the readers, once again ask: who is the better bet between Conrad or Jeremiah?
Team Conrad: The broody, mysterious guy
If you loved romance stories, you've probably had a phase where you obsessed over every ~mysterious~ guy you met, whether in real life or in fiction. That's exactly what Conrad is about during this summer. He's the broody mysterious guy who only has eyes for Belly, even if he's being a jerk most of the time. Granted, he did have a reason behind his a-hole behavior (so much anxiety and pressure on this teenager!)
Team Jeremiah: The fun and flirty boy-next-door
As the fun and flirty brother, Jere exudes boy-next-door vibes like no other. He's always ready with a quip or a compliment that can make you smile. Jeremiah is the "emotionally available, fun, sweet, better-looking brother who is at your feet right now waiting for you," as BFF Taylor says.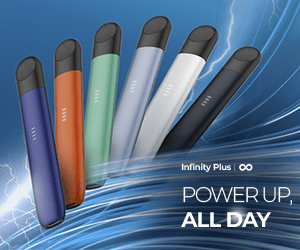 Team Con: He's the first love
From the get-go, it was clear that Belly was intensely hung up on Conrad. She might have tried to move on from him, but she never really could. Case in point: her near-perfect, ideal relationship with Cam Cameron, which only ended in them parting ways because of her feelings. Belly and Con have a long history of growing up together, and they've got a lot of memories that definitely made their marks on each other.
Team Jere: He's the best friend
And don't most lovers start as good friends, too? Belly has always seen Conrad in a romantic light, so she has tunnel vision on him. But Jere has also made his feelings clear from the first episode — he's always wanting to spend time with her to constantly complimenting her. It seems Belly was just so wrapped up in her feelings for Con that she couldn't see these signs from Jere clearly.
Team Con: He's always been there for Belly
All throughout the series, viewers are treated to mentions or flashbacks of Con making time and effort for Belly. Teach her to dance when her brother doesn't want to? Check. Talk about the concept of infinity and make it really important to this girl? You got it. Get her a cute stuffed toy that she keeps to this day? Yes, we're talking about Junior Mint. Belly even mentions in passing that it's always Conrad who brings her along when the boys hang out. We're just seeing these little glimpses into their long history together. So if Belly had more of these, we kind of understand why she's so hung up on Con.
Team Jere: He knows what he wants
And he isn't afraid to get it. After realizing his feelings for Belly, Jeremiah makes it clear to Belly immediately that he likes her. It might not have been obvious, especially to the unreliable narrator that is Belly, but from the get-go, Jere has been pretty obvious about his feelings. Telling Paige the deb organizer that Belly is his future wife was a pretty dead giveaway.
Neither, because Team Cam Cameron
Even if he only remained a summer fling, Cam was the perfect first boyfriend for the romantic Belly. He showed her what an ideal boyfriend should be like: sweet and respectful, yet still affectionate. Even most of the cast are Team Cam, TBH. He was really the ideal guy — so sweet, adorable, funny, caring, and just really into Belly.
Team Belly
Honestly, the two Fisher boys just have a lot going on right now, especially with their mom's health condition. Belly should just go be a strong independent woman who don't need no man — like her mom Laurel and her aunt Susannah. Even actress Lola Tung, who plays the character, is Team Belly all the way. Well, maybe if she's pursuing either boy, then that's where her happiness is… You do you, Belly.
At this point, we just want to see more of the adults' friendship. That seemed to be the most relatable part in this show in the sense that even when you grow old, you can still have fun — you go moms! Maybe we're just getting old, too.
No matter, The Summer I Turned Pretty is still a fun and easy show to watch. It was also greenlit for a second season. So you can expect the gang back again (hopefully with everyone safe and healthy!) within the next few years.
You can watch The Summer I Turned Pretty on Amazon Prime Video.
Follow us on Facebook, Twitter, Instagram, Tiktok, and Youtube for the l8est entertaining, useful, and informative lists!