After Crash Landing on You and Itaewon Class successfully captured the hearts of the Pinoy audience, The World of the Married incited so much anger and stress within the viewers, but we just couldn't look away. The story was as gripping as the characters that we just had to watch it all to the end, regardless of how the show made us feel. One could only wonder, what if The World of the Married was remade by Filipinos? Who would play each character? Here's our take.

[Warning: Mild spoilers ahead.]
Jean Garcia as Ji Sun Woo

Beautiful. Confident. Powerful. That's Dr. Ji Sun Woo, despite the betrayals she is faced with and her subsequent near-crazy episodes. And Jean Garcia is a perfect fit. She's got the acting skills and the looks and she can bring out the edge to deliver a little bit of that madness into the fray.
Derek Ramsay as Lee Tae Oh

Derek Ramsay has played quite a wide range of roles that he's definitely shown he could play any role. Even the role of an unfaithful husband who is so far from being redeemable as he shamelessly continues down his path to self-destruction like Lee Tae Oh.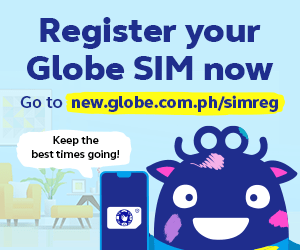 Julia Barretto as Yeo Da Kyung

Yes, can you just imagine? Julia Barretto can pull off that beautiful rich heiress who is trying to find her way in life after doing what her mother wants her to do. Her soft and dainty demeanor can attract anyone, just like Yeo Da Kyung attracted the older Lee Tae Oh. But despite her innocent looks, you know she'll fight to get what she wants, no matter who gets hurt.
Darren Espanto as Lee Joon Young

Lee Joon Young is that boy next door who just wants to live his life as peacefully as possible, but as the son trapped between the married couple, has no choice but to deal with the adults' drama while also battling his own inner demons. And with his bright eyes and smile, Darren Espanto can certainly fulfill that role, and much like the original actor, Darren would definitely make you want to shelter him from the world of the married.
Singer-Songwriter Darren Espanto talks Career, Ideal Girl, & Go-to Shower Song | #8MinutesWith
Singer-Songwriter Darren Espanto talks Career, Ideal Girl, & Go-to Shower Song | #8MinutesWith
Matthew Balicudiong | Aug 17, 2020
Cherie Gil as Sul Myung Sook
Cherie Gil's acting chops let her smile at you like you're the closest of friends and then stab you in the back the next. She could make you believe she's your friend while biding her time to get what she wants — which is exactly what Sul Myung Sook has done to her supposed friend.
Sid Lucero as Kim Yoon Ki
When he smiles, Sid Lucero emits an aura that makes you want to trust him, just like Dr. Kim Yoon Ki had when he met Ji Sun Woo. And trust him she did. Even we viewers did. Until, you know, the plot twist that told Sun Woo that nope, no one's still completely on her side.
Nadine Lustre as Min Hyun Seo
Nadine Lustre could certainly play this female bartender who remained steadfast and loyal even despite the unfortunate lot life throws at her. While Hyun Seo relied a lot on meds to get through each day, when she opens her eyes to the truth, she could definitely kick ass and stand strong.
Nadine for 2022: Why We Love Our President Lustre
Nadine for 2022: Why We Love Our President Lustre
Meryl Medel | Oct 31, 2019
Bea Alonzo as Ko Ye Rim and Paulo Avelino as Son Je Hyuk

The couple next door has a marriage nearly as fraught as Ji Sun Woo and Lee Tae Oh's. Bea Alonzo could fulfill the role of a wife struggling to keep her marriage together until she discovers proof of her husband's affair and promptly cuts him off. And Paulo Avelino could definitely play that playboy husband who shamelessly and unrepentantly continues his affairs.
Do you agree with our list? Or do you have your own? Share it with us below!