It's October 31, and beyond simply having fun for Halloween, we're also celebrating the birth of someone we all love. Everyone shout at the top of your lungs—happy birthday to our Lord and Savior, President Nadine Lustre!
Kidding aside, it's truly a day of celebration because there are so many reasons to love this wonderful woman who deemed us and our lives worthy to be graced with her presence.
(And if it wasn't clear enough, this birthday tribute all revolves around the Twitter meme where everyone just unanimously elected Nadine Lustre as our president.)
She has a great sense of fashion.
https://www.instagram.com/p/B2TweKBpZPD/
She can pull off anything she wears, so even if you dress her in rags, or you know, as the Powerpuff Girl villain HIM, she can rock it. Being our president means representing our country in the global setting. And because she really knows how to dress well, we know she is capable of representing her citizens and country well.
She recognizes her limits.
https://www.instagram.com/p/B3ois3NJfUG/
Mid-2019, Nadine took a break and free herself from the hectic year she had, releasing two films and garnering several awards while also working on her music. She said she backed out of the Filipino remake Miracle in Cell No. 7 because she wanted to give time to herself and her own passions and endeavors. She surely knows her limits and we all just aspire to be like our president.
She knows where her priorities should lie.
Being in a position of power and influence as our president, Nadine has never shied away from throwing her support at the things she believes in, especially those close to her heart. She advocates for self-love, mental health, woman empowerment, and many more things, including saving our mother nature. Our president's heart is truly in the right place.
She empowers women.
Sometimes, in this dog-eat-dog world, it's hard to find someone who is willing to uplift everyone. Good thing we have our President Nadine Lustre. She knows how to respect her fellow women, and that's that.
"I'm not their canvas. I am my own canvas and I'm my own artist. I paint what I want and no one else can touch it." Our president! Said! That!
(She even used this President Nadine Lustre meme to share her wisdom about self-empowerment. We stan.)
She supports gender equality.
Our president openly showed her support for the LGBTQ+ community when she joined this year's Pride March. She even lowkey donated an undisclosed amount to the cause under the name Alexis Lustre. Our queen and savior.
She's unapologetically progressive.
It was 2017, and the world was still living in 1999, but our president is already there at the right era. She's that forward-thinking. Come on, world, keep up!
She's a strong independent woman.
In the Philippines, love teams are such a big thing, and while President Nadine found her First Gentleman in the form of James Reid, she's still a strong independent woman who don't need no man but definitely has men running after her.
All jokes aside, President Nadine knows how to stand on her own two feet—in and out of her career. And we stan a lady who can make her mark all on her own.
She improves the quality of our lives.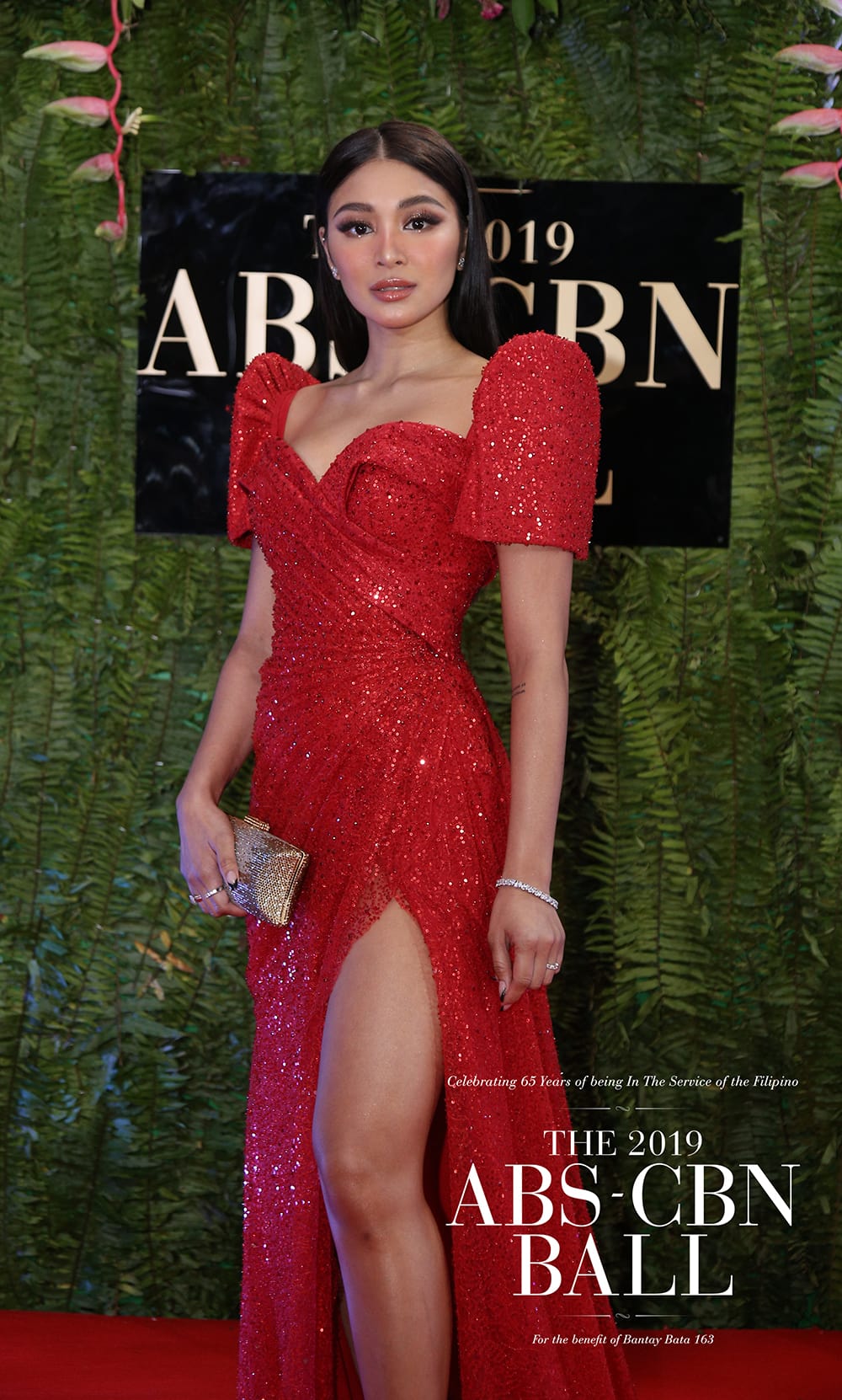 First Gentleman James Reid once said, "She improved the quality of my life." And honestly, same. That's exactly why we should vote for our President Nadine Lustre this 2022 elections!
What else do you love about our President Nadine? Tell us below!