These Batman Movies Almost Happened But Didn't
Jun 25, 2019 &nbsp • &nbsp Matthew Arcilla
Tim Burton's Batman is now over 30 years old and it's hard to imagine that we ever lived in a time when the Caped Crusader wasn't a fixture of popular culture. Sure there were 1940s serials, a campy 60s TV show and appearances in various animated series like The Batman/Tarzan Adventure Hour and most infamously, Super Friends.
 These days Batman projects are constantly in development. Whether they're making spin-off projects based on his rogue's gallery or laying track for the future of what's supposed to be a shared filmic continuity known as the DC Extended Universe, there never seems to be a moment when Hollywood isn't kicking around ideas for new Batman movies.
Of course, not all of them make it to production. Some seem more like thought experiments meant to keep the wheels turning until serious moves are made, while others feel like contingency plans for uncertain futures. Here're eight Batman movies that almost got made but didn't.
Ivan Reitman's The Batman (1985)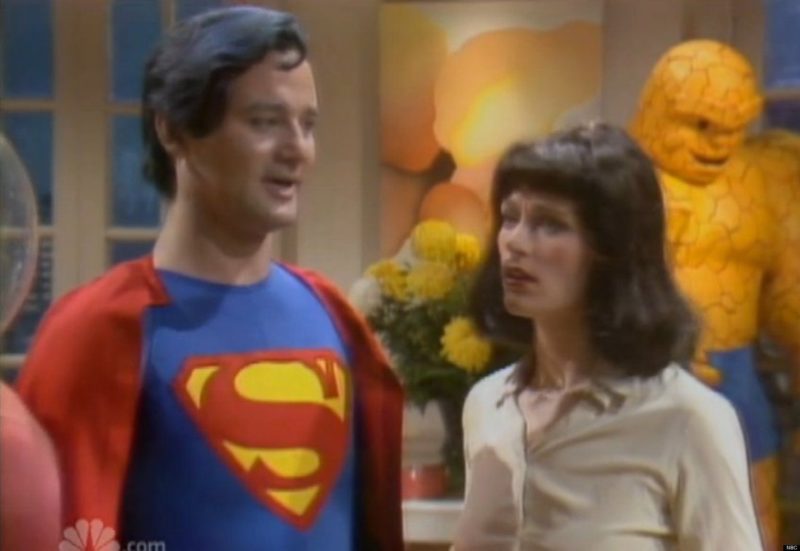 Image source: NBC Television
After the succeess of Richard Donner's Superman, a Batman movie became a concept worth exploring. Things got weird when Ivan Reitman was chosen to direct. Reitman had just come of the success of his summer camp comedy Meatballs and tapped Bill Murray to be his Bruce Wayne. Nine different writers took a pass at the script before Warner Brothers gave up. Murray would later work with Reitman again on the smash hit Ghostbusters.
Batman Forever, by Tim Burton (1995)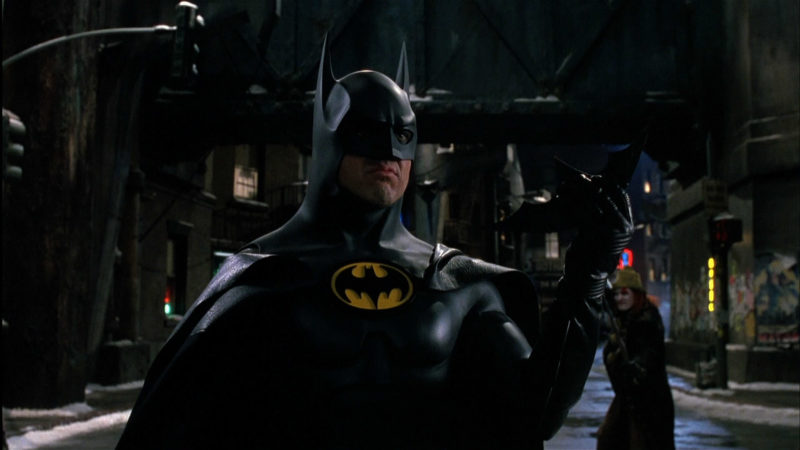 Image source: Collider
Tim Burton certainly delivered the profits with 1989's Batman, and had an endgame in mind in which Robin Williams would play The Riddler to close out a trilogy. Alas, 1992's Batman Returns didn't do nearly as well at the box office. Proving that franchise directors will always be seen as interchangeable cogs, they replaced Burton. Batman Forever was reshaped into a family friendly vessel to sell more merchandise.
Batman Unchained, by Joel Schumacher (1998)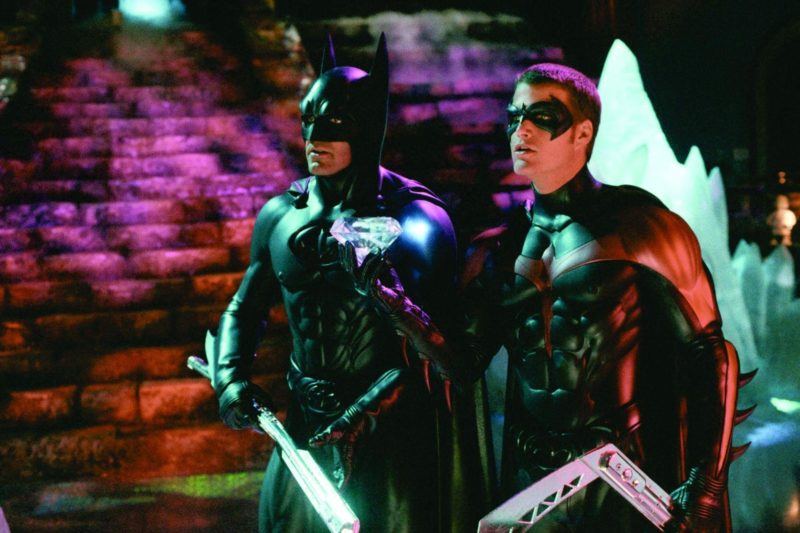 Image source: Geek Tyrant
Warner Brothers Pictures probably felt vindicated when Batman Forever's more family friendly take on the Caped Crusader was hit. So the studio started making plans for a third Schumacher film that featured Nicholas Cage as Scarecrow. Batman would fight off the effects of Scarecrow's fear toxin while also confronting past villains in Arkham Asylum. But when Batman and Robin bombed, Schumacher was shown the door.
Batman: DarKnight (2000)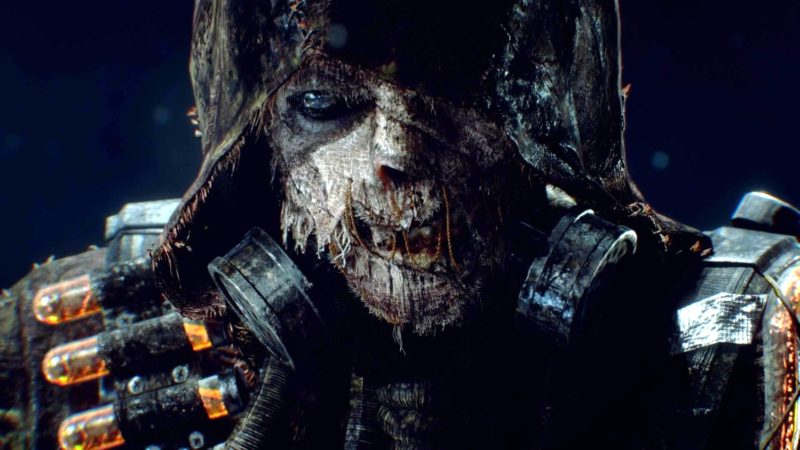 Image source: Warner Bros Interactive Entertainment
The backlash to Batman and Robin had yet to be gauged at WB, so sequels featuring George Clooney and Chris O'Donnell were still being considered. Relatively unknown writers Lee Shapiro and Stephen Wise pitched a "course correcting" script that returned to less campy material, with a focus on an older Bruce Wayne coming out of retirement to fight Scarecrow and Man-Bat. Ultimately, Warner chose to just make a clean break.
Batman Beyond, by Boaz Yakin (2002)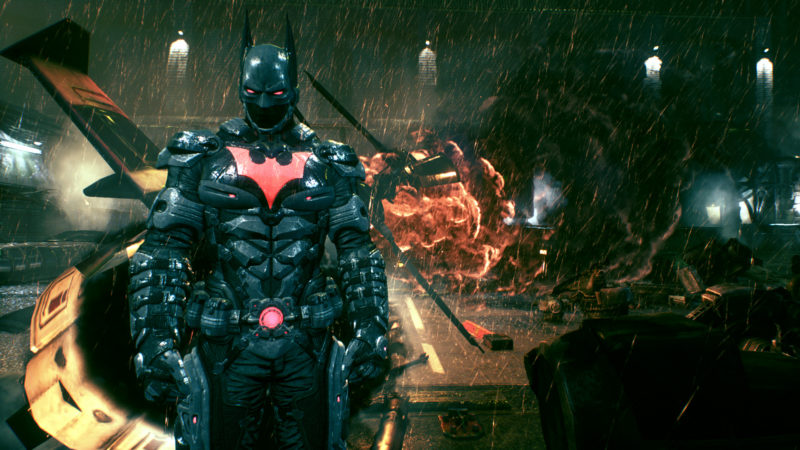 Image source: Warner Bros Interactive Entertainment
While Batman and Robin was taking the film franchise to new levels of ignominy, the animated Batman Beyond TV series was proving to be a hit. Featuring an all new take with a young protege taking on the Bat-mantle in a cyberpunk future, Warner decided to bring series creators Alan Burnett and Paul Dini in to develop a live-action version with Remember the Titans director Boaz Yakin. Again, the project circled a bit before WB aborted it.
Batman: Year One, by Darren Aronofsky (2002)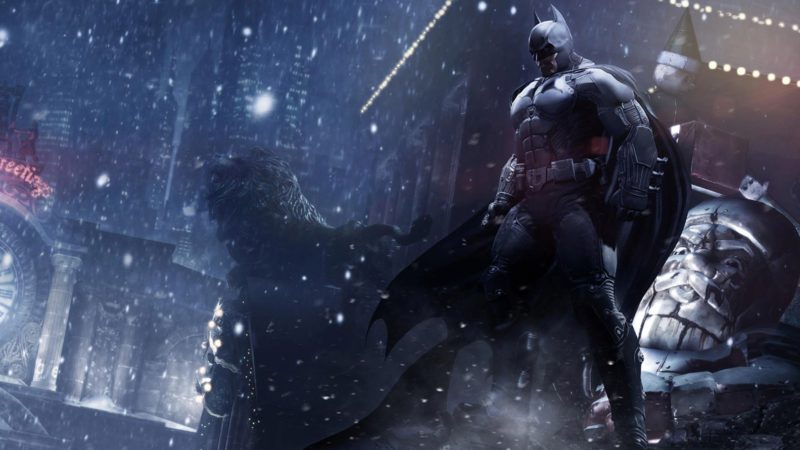 Image source: Warner Bros Interactive Entertainment
Desperate for any working take on the Dark Knight, Warner decided to tap the comics for direct inspiration in Frank Miller's Batman: Year One. Miller was brought in to develop a script treatment of his work with Darren Aronofsky, the upstart creative behind Pi and Requiem for a Dream. The two came up with a graphically violent, hard-edged R-rated movie that left Warner execs balking at the project.
Batman vs Superman, by Wolfgang Petersen (2004)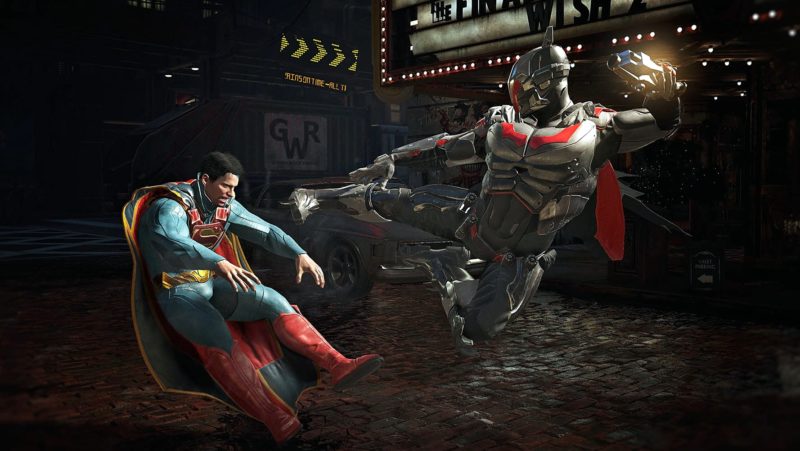 Image source: Warner Bros Interactive Entertainment
A weird period in the franchise history was when Wolfgang Petersen, director of movies featuring action men trapped in large metal cans like submarines (Das Boot) and Presidential airplanes (Air Force One) helmed a script by Se7en writer Andrew Kevin Walker. This versus film focused on a conflict by the Joker and Lex Luthor. The initial production was difficult and Petersen moved on to Troy. No dawn of justice on this one.
Justice League: Mortal, by George Miller (2009)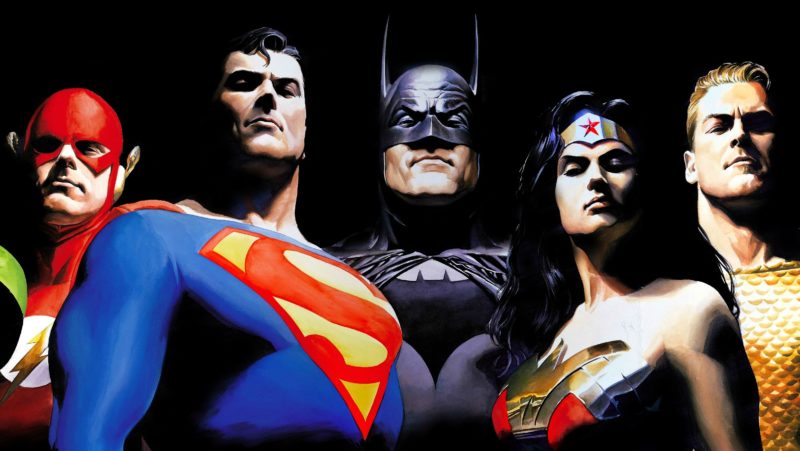 Image source: Alex Ross / DC Entertainment
Versatile director George Miller is probably best known for his creation and development of the Mad Max series of movies, making him a sort of action luminary. As buzz hovered around Nolan's Batman movies, Miller was developing this super team flick that saw fresh-faced talents take on iconic roles. A pre-fame Armie Hammer would have played Batman but a Writer's Guild strike derailed the project's momentum.
Know of other shelved projects? Share them with us below!