In a country dominated by our love for hoops and basketball teams, other sports end up being dwarfed and sometimes forgotten until somebody wins. There's no doubt we love our basketball and volleyball teams too much, it's two sports we know best (mostly because we pit universities against each other). But with the recent international win of Carlos Yulo in Gymnastics, maybe it's time we looked at other sports and give them a try.
Here are just 8 other sports Filipinos should try other than basketball and volleyball.
GYMNASTICS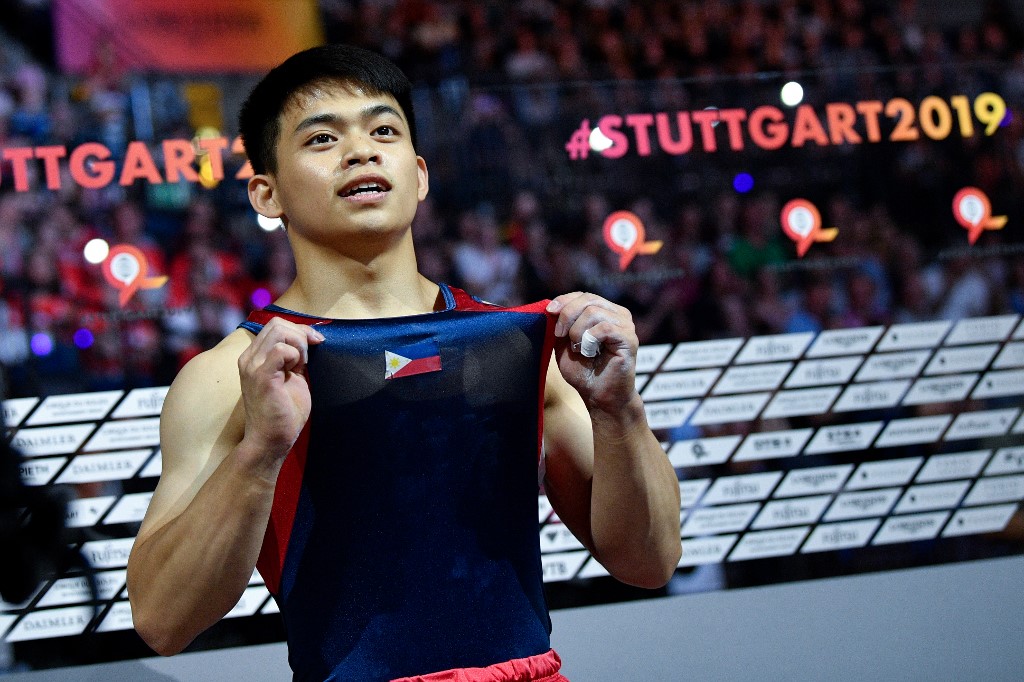 Carlos Edriel Yulo secured the PH's first ever World Artistic Gymnastics Gold Championship medal for Men's Floor Exercise held in Germany. With a final score of 15.300, the 19-year-old bested two others from Israel and China. Last year, he bagged a bronze medal for the same event held in Doha, Qatar. Yulo's success has earned him his ticket to compete for the upcoming 2020 Tokyo Olympics.
Yulo has certainly made his fellow Filipinos proud. He has encouraged other men and women to try out gymnastics. He further breaks sports stereotypes where girls are typically the ones competing for a sport like gymnastics.
Interested in starting gymnastics? The Gymnastics Association of the Philippines might help you hone your interest. It's also where Yulo started as a 7-yaer-old prodigy!
POLE VAULTING
https://www.facebook.com/Outsider.buzz/videos/2381166338632520/
Gymnast Carlos Yulo wasn't the first Filipino athlete to secure his spot in the 2020 Tokyo Olympics. EJ Obiena secured his when he won a gold medal in a pole vaulting event in Italy last September 2018. Obiena passed the Olympic standard of 5.80m with his amazing 5.81m leap. He already has a number of gold medals under his belt and is currently training for the Southeast Asian Games to be held in the Philippines in November. 
EJ, for his part, wants more awareness for the sport he loves so much. Like Yulo, he encourages fellow Filipinos to try pole vaulting. And if you're ever curious, you can always enroll in a class!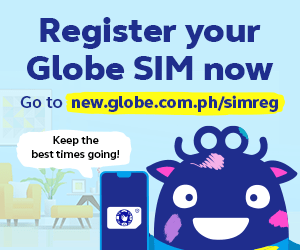 FIGURE SKATING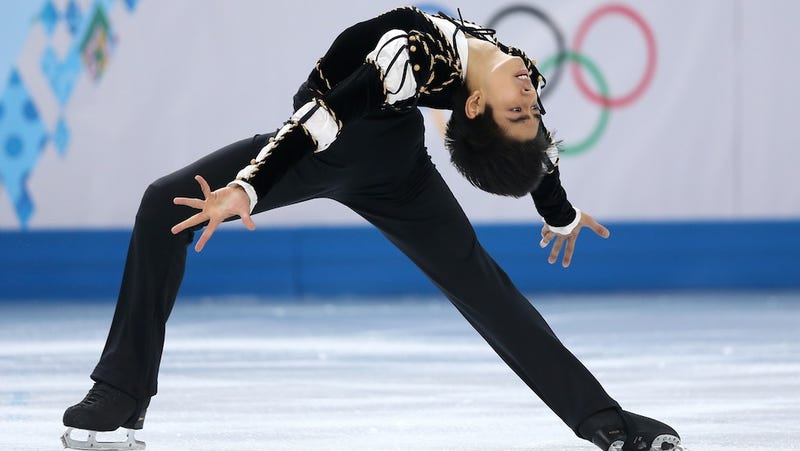 Pinoy Olympian figure skater Michael Martinez has already made the nation proud multiple times beginning when he represented the Philippines during the 2014 Winter Olympics in Russia and made it to the final 24 cut. He went on to champion the 2015 Asian Figure Skating Trophy and become a two-time Triglav Trophy champion.
Martinez started skating when he was 9 years old, an exercise to make him stronger against asthmatic bronchitis. Skating regularly made him fall in love with the sport and a decade later saw him competing worldwide.
If you're an aspiring figure skater and you've decided you've had enough of skating on your own in malls, maybe you'd like to drop by the Philippine Skating Union website and look for coaches who can train you to practice the sport better.
BOXING
UPDATE: SHE DID IT.

Nesthy Petecio is the world champion! With gymnast Carlos Yulo, that makes two world champions for the Philippines within 24 hours! 🥇 https://t.co/kmv9je1wSu

— Go Hard Girls (@_GoHardGirls) October 13, 2019
Sports know no gender but sometimes we fall into stereotyping who should play what. In a moment that screamed Pinoy pride, Pinay boxer Nesthy Petecio snagged a gold medal in the 2019 AIBA Women's Boxing World Championships thereby proving that women can do anything they put their minds to. Petecio is a 3-time Southeast Asian Games silver medalist set to compete at this year's Southeast Asian Games to be hosted by the Philippines.
E-SPORTS
Filipinos are no longer strangers to esports, in fact we've got winning teams left and right. Earlier this year, Filipino eSports team TNC Predator won the top prize of the Dota 2 tournament of the World Electronic Sports Games. The 5-man team bagged over Php 26Million! Another Pinoy eSports team, Bren Esports (formerly known as Aether Main)
won the grand champion title
at the Mobile Legends Southeast Asia Cup back in 2018 bagging over Php 2million. 
For this year's SEA Games to be held in Clark, our eSports team, Sibol, is busy preparing to grab those gold medals. You might be interested in joining and you totally can! The Philippine Southeast Asian E-Sports Union is still looking for gamers 13 years old and above.
SEPAK TAKRAW
Perhaps unbeknownst to many, the Philippines has excellent sepak takraw teams who have won all kinds of medals the past years. Sepak takraw is a Southeast Asian native sport where players have to pass around a rattan ball using their feet, legs, knees, chest, and head. 
In 2016, the Philippines took home their first-ever gold medal for the 31st King's Cup Sepak Takraw World Championship men's doubles. Following the win, Philippine sepak takraw team Go For Gold brought home a silver and a bronze medal from 2018 King's Cup Sepak Takraw World Championships held in Thailand. This 2019, the team of men and women are gearing up to compete for the 2019 SEA Games. 
Last year, Philippine Sepaktakraw Association Inc President, Karen Tanchangco-Caballero posted on social media that she will be starting a National Sepaktakraw League in 2019. The league proved successful and if you want to be a part of the next one, you know where to go.
WEIGHTLIFTING
Hidilyn Diaz ended the Philippine's 20-year Olympic medal drought when she won a silver medal in the Women's 53-kg Weight Division at the 2016 Summer Olympics in Rio. She started competing in 2007 at the SEA Games in Thailand where she took home a bronze medal. She also proudly snagged 3 bronze medals at the 2015 IWF World Weightlifting Championship in Texas, landing her a spot in the 2016 Rio Olympics. Last year, she won the Philippines' first gold medal in the 2018 Asian Games proving to everyone that she is the best Filipino weightlifter by far.
Before heeding the call to be a full-time athlete, Diaz was studying computer science at Universidad de Zamboanga before she decided to put a pause on her studies to focus on training. If you feel a similar calling, visit the Philippine Weightlifting Association website!
SKATEBOARDING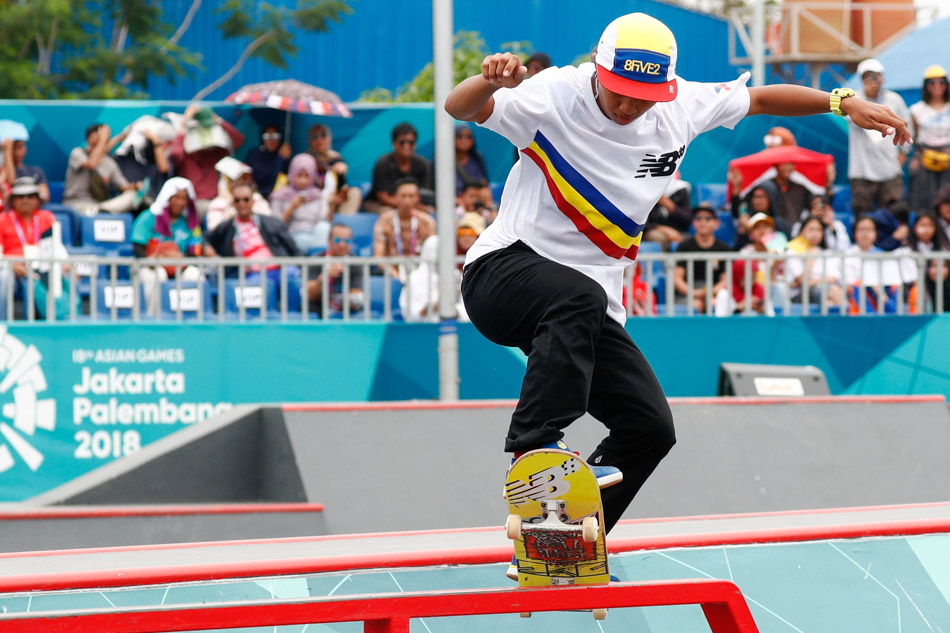 Yes, skateboarding is a sport and not just something your local hipster boys and girls do. Margielyn Didal won the Philippines its fourth gold medal at the 2018 Asian Games, besting the Japanese and Indonesian contestants. She was the first Filipino to compete in the Street League Skateboarding and in the 8 years that she has been competing, has influenced everyone to give importance to the local skate scene. Now, aside from gearing up for the 2019 SEA Games and winning other tournaments to qualify for the 2020 Tokyo Olympics, Didal is also being eyed as one of the flag bearers for the 2019 SEA Games.
If you're interested in competitive skateboarding, the Skateboarding and Roller Sports Association of the Philippines Inc. is a good place to start looking for people with the same interests. 
Which other sports are Filipinos good at? Share them with us below!