Fashion's biggest night came upon us, and the stars definitely didn't disappoint! This year's theme was Camp: Notes on Fashion, which was inspired by the 1964 essay "Notes on Camp" by Susan Sontag. It is believed that the essay popularized the idea of 'camp' which transcended itself into mainstream consumption.
While a few celebrities got confused as to how they're actually going to pull of this year's theme, most of them got it right… except for some of the men. With that said, we're recognizing the men that actually put in the effort of following the theme!
Harry Styles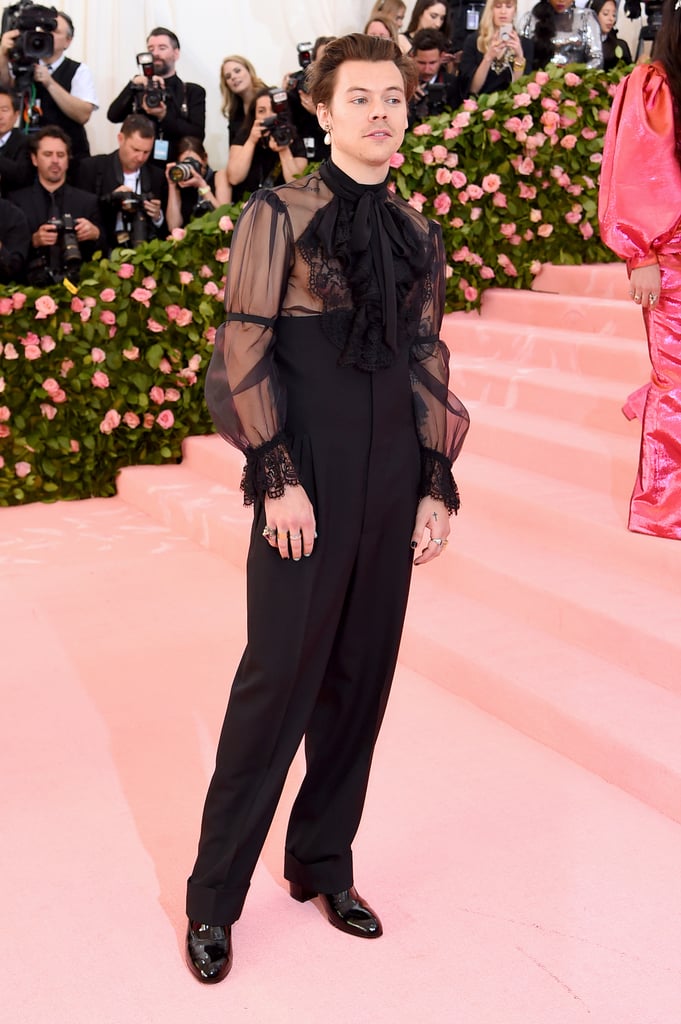 This year's co-chair, and arguably the most stylish man we currently have, upped this year's ante when he arrived at the Gala wearing a head-to-toe Gucci ensemble, complete with a pair of heeled leather boots, and of course his sheer shirt which subtly revealed his tattoos and freeing the nipple. The singer accessorized his look with a pearl earring and silver rings.
Jared Leto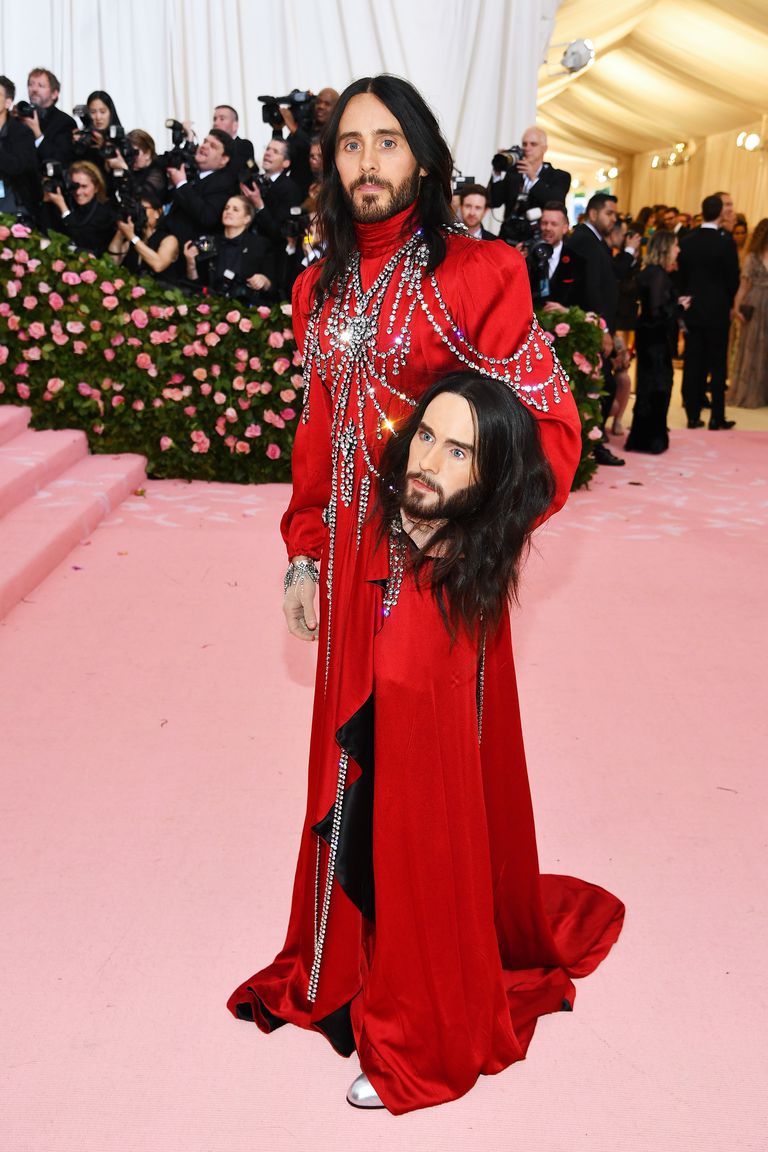 Who else can love you more than yourself? That's what Jared Leto proved at this year's Met Gala when he showed up with his own head as his plus one. The poster boy for Gucci was dressed in what else, a gorgeous silky red high-neck Gucci gown. Why the severed head, you ask? The fashion brand first introduced this peculiar accessory for their Autumn/Winter 2018 collection, wherein the models walked with a dragon, iguana, or their severed head.
Alessandro Michele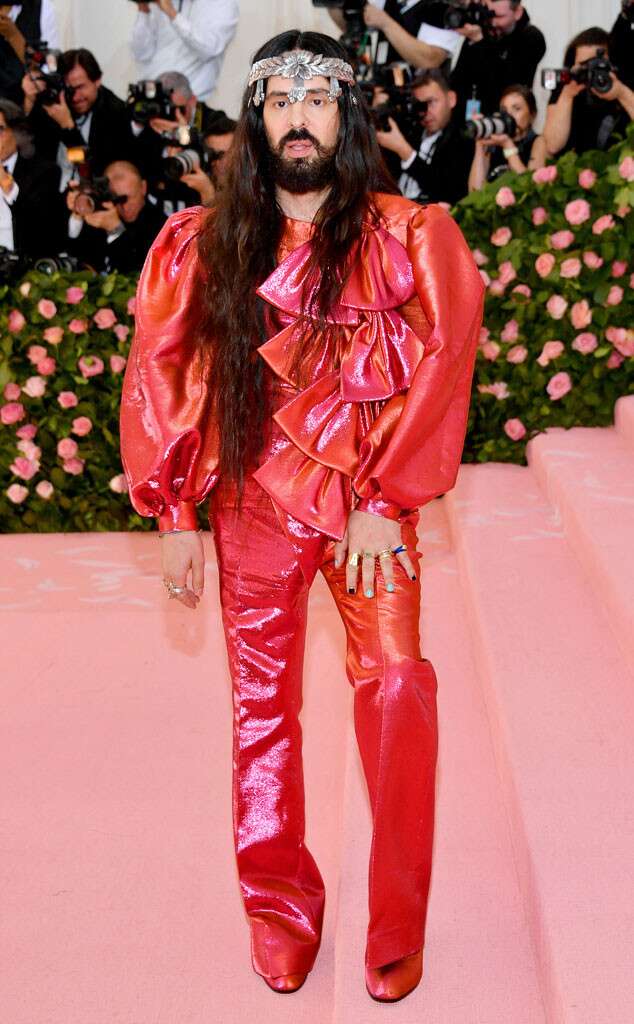 Gucci's creative director and also one of this year's co-chairs literally took us to camp with his ruffled pink ensemble and a striking headpiece, complete with a set of colorful nails.
Ezra Miller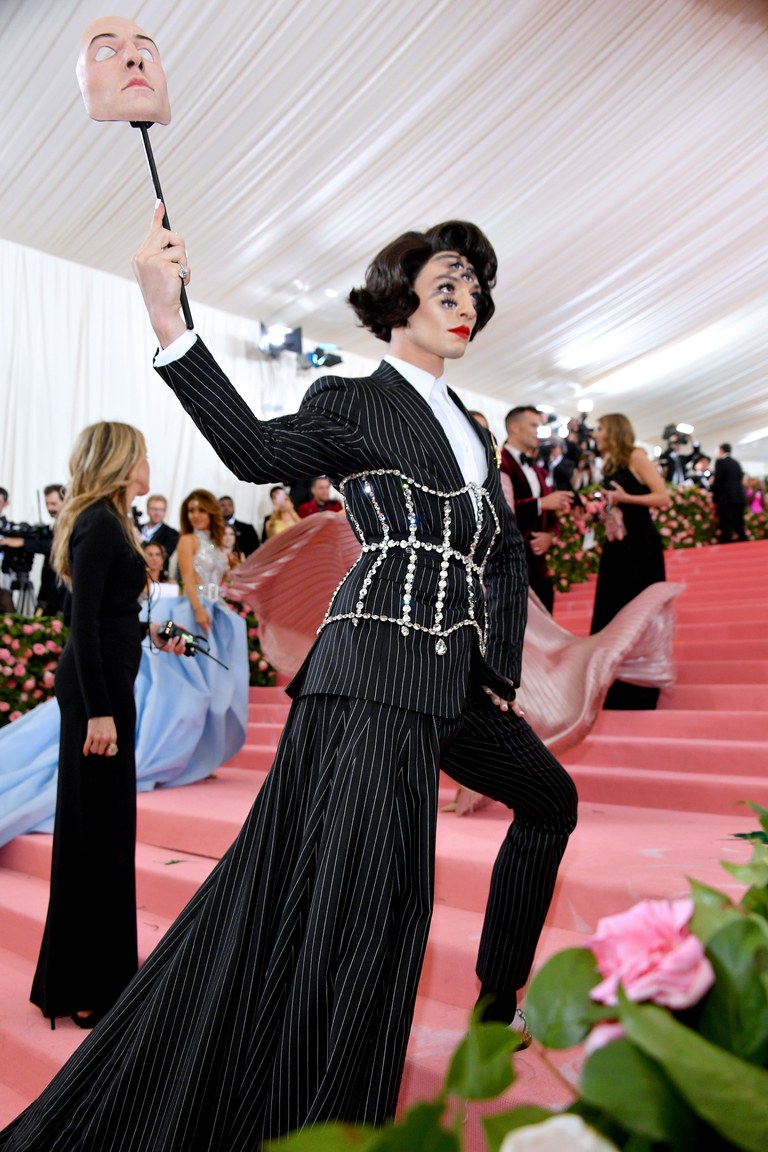 Who would believe that this year was the debut of Ezra Miller at the Met Gala? The actor literally wore multiple faces for the event, teaming up with Burberry creative director Ricccardo Tisci to create his whole look. Hiding beneath the mask is an eye-catching multiple set of eyes, which definitely hypnotized anyone who's in attendance.
Cody Fern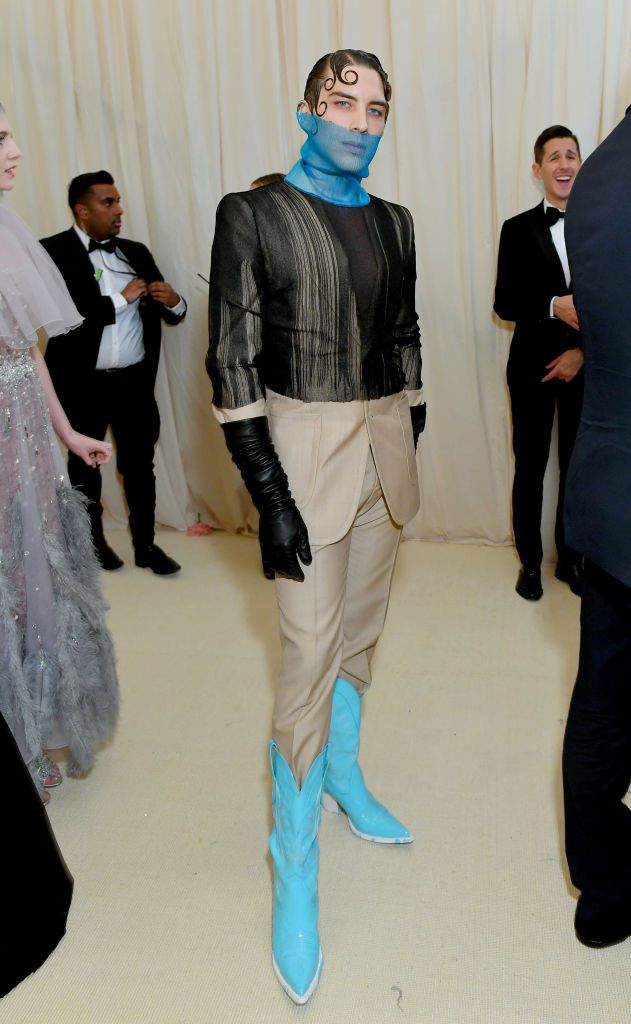 The actor always surprises everyone with his looks, and for this year's Met Gala, he came to not only slay, but to also steal our wig. The House of Cards actor turned heads with his beige Maison Margiela suit topped with sheer overlay, and completed with black gloves and a bright blue cowboy boots. Now that's what we call campy!
Darren Criss

The Emmy Award-winning actor looked hella good with his blue eyeliner and a winged-out triangle that accentuated his eyes. The actor also complemented his nails with his look for the event.
Billy Porter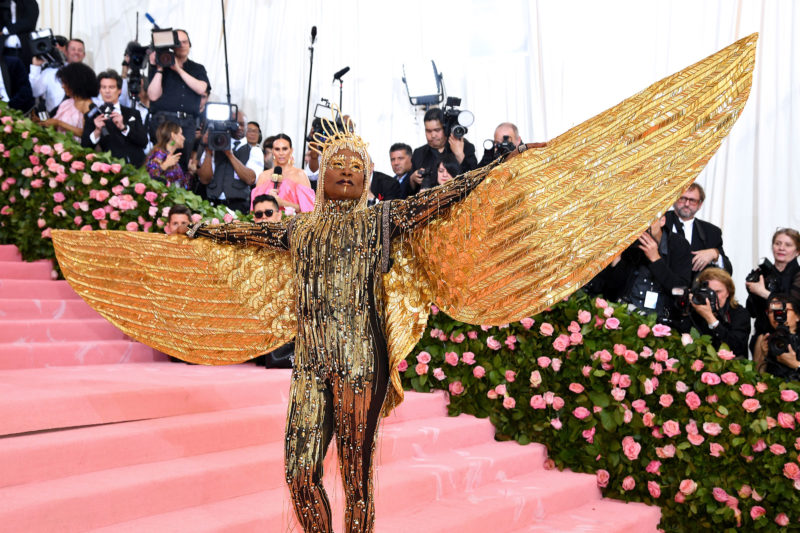 Walking the (pink) carpet is a feat of its own, but being carried on your way to it? EXTRAVAGANZA. The actor literally blew everyone away with his Egyptian/Dianna Ross-inspired ensemble, complete with the over-the-top golden wings.
Frank Ocean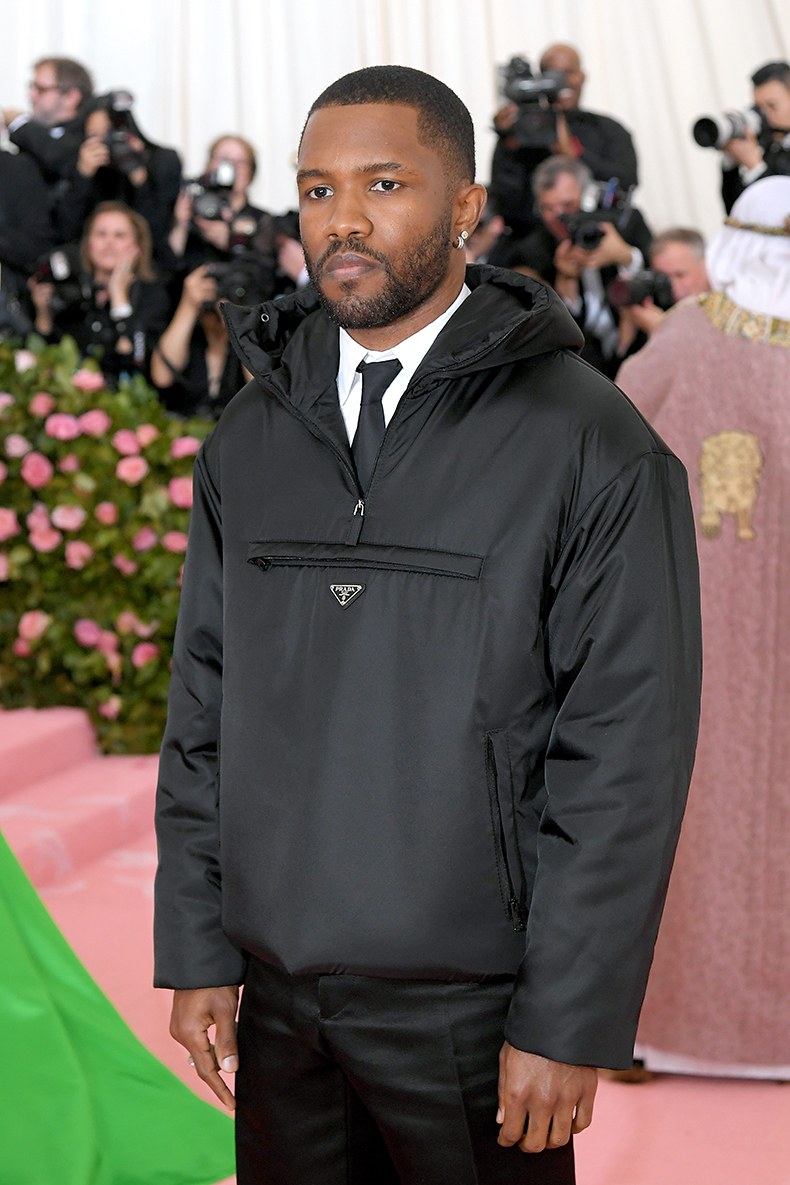 When we said made an effort, that doesn't mean elaborate ensembles. The singer showed up at this year's Met Gala wearing a Prada hoodie and an all-black look. To be fair, this year's theme is "Camp", so Ocean showed up wearing something you'd wear when you go camping in the woods.