Heat up your summer playlist with K-Pop tunes! From chill deep house beats to Latin-inspired dance music, we rounded up eight Korean pop music tracks perfect for lazing by the pool, daydreaming during long road trips, and hitting beach parties this sunny season.
1. View by SHINee
In the title track of their 2015 full album "Odd," popular quintet SHINee – best known for their experimental approach in music, choreography, and even fashion – blends light synths with deep house, creating a surprisingly fun and sexy track only they could pull off.
2. I'm Serious by Day6
Listening to "I'm Serious" will take you on a joyride with the guys of Day6. A rather breezy tune that features peppy vocals and easy acoustic guitar strumming, it is a complete yet pleasant break from the band's dominantly-rock discography.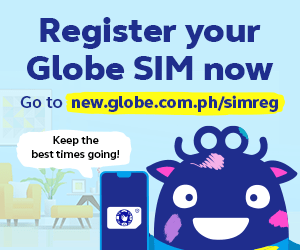 3. Red Flavor by Red Velvet
Everything about "Red Flavor" screams summer. In fact, watching its music video will make you feel strangely rejuvenated. Bold and percussion-heavy, this hit will surely get you clapping, dancing, and nursing a case of last song syndrome over the next couple of days.
4. Sunset Glow by Bigbang
Big Bang's rendition of the 1988 Lee Moon Se classic "Sunset Glow" is often overshadowed by the group's more recent chart-toppers. But ask any VIP for a summer song reco, and they'll most likely tell you to listen to this jumpy party single.
5. Ko Ko Bop by EXO
The song that launched a dance challenge that went viral in the second half of 2017, "Ko Ko Bop" is a reggae-EDM hybrid that proved to be an ultimate summer bop with its sultry rhythm and, of course, EXO's slick vocals.
6. Sea by Golden Child
This electro-pop track from then-11-member rookie boy group Golden Child is summery through and through. Fresh and playful, it features sprightly whistling sounds and nautical beats that will transport your thoughts to the beach.
7. Hola Hola by K.A.R.D
No group in K-Pop has nailed the Latin-inspired dance music genre quite like co-ed group K.A.R.D. "Hola Hola," the quartet's official debut song, is a sunny tune that takes after their previous releases, which are heavy on groovy synths reminiscent of stereotypical Latin music.
8. Healing by SEVENTEEN
"Healing" from 13-member boy band SEVENTEEN is a song that anybody who just feels tired deserves hear. An uplifting track that exudes the band's youthfulness and optimistic attitude, it assures listeners that they have done a good job so far and deserve a ~healing~ break. Now, don't we all?
Know of other such songs? Share them with us below!