These Photos from the Recent Storm Will Make You Miss the Sun
Jun 22, 2018 &nbsp • &nbsp Therese Aseoche
By now, we've gotten used to the rain washing the dirt and grime of Metro Manila, but none of us were prepared for the sudden downpour last week that caused traffic jams, flash floods, and huge crowds stranded at terminals.
Here are photos and videos documenting that horrible evening that will make you yearn for hot summer days once again.
8. This crowd of waiting passengers at SM North
It looks like a scene from an apocalyptic movie.
7. Honestly, you'd be lucky if you weren't at SM North last night
6. Or at any part of Quezon City for that matter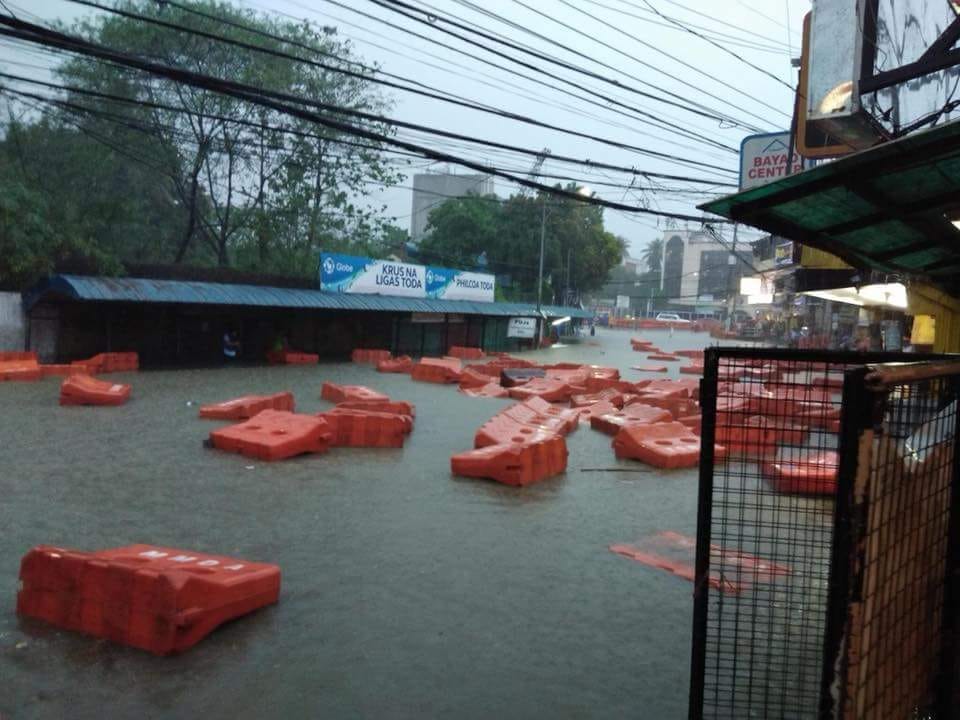 5. When the orange barriers come alive
Mukhang malungkot ngayon sa Masaya Street sa PHILCOA, QC dahil sa matinding baha. #WeatherPatrol

📷 Bayan Patroller Jiji Catungal pic.twitter.com/i4raHf7M5E

— Bayan Mo, Ipatrol Mo (@bayanmo) June 21, 2018
Mga halimaw sa BAHA namataan sa QC! pic.twitter.com/lWs33psSkn

— Mykapalaran (@mykapalaran) June 21, 2018
Pretty sure they aren't supposed to do that…
4. España or Beach Resort?
Mmmpak!
3. The return of the Taft Lake
Rare photo of the PH's occasional rivers: River Taft, SO DEEP YOU CANNOT SEE THE BOTTOM UGGGHH pic.twitter.com/rZx36HyEjn

— Treena Marcaida (@treenatella) June 21, 2018
when in taft, snorkeling is layf pic.twitter.com/OtcD7U55kW

— noelynrose (@Noelaaay) June 21, 2018
2. Then again, you get #aesthetic shots like this one
Grabe yung baha sa España, amp mapapamura ka nalang talaga. Umabot knee/leg deep yung baha. We had to walk an hour through filthy flood waters to get home.#ThisIsPhilippines pic.twitter.com/XuhDSlbBFE

— chabi (@chabibunny) June 21, 2018
1. Oh, EDSA…
What's up EDSA?! pic.twitter.com/ZJO02UPd9x

— jaygnunez™ (@jaygnunez) June 21, 2018
Earlier: Heavy traffic on both SB and NB lanes of EDSA-Magallanes following late afternoon rain pic.twitter.com/NV4X98LedD

— Anjo Bagaoisan (@anjo_bagaoisan) June 20, 2018
Just add water, like they say.
Got more photos? Share them in the comments below!